Abstract
Cyclone Sidr, a Category IV storm, struck the southwestern coast of Bangladesh on November 15, 2007 killing 3,406 people. Despite a similar magnitude, Sidr claimed far fewer lives than Cyclone Gorky, also a Category IV storm, which struck Bangladesh in 1991 causing an estimated 140,000 fatalities. The relatively low number of deaths experienced with Sidr is widely considered the result of Bangladesh government's efforts to provide timely cyclone forecasting and early warnings, and successful evacuation of coastal residents from the projected path of Cyclone Sidr. Using information collected from both primary and secondary sources, this study identified several other reasons for the unexpectedly lower mortality associated with Cyclone Sidr relative to Cyclone Gorky. Fewer casualties may be attributed to a number of physical characteristics of Cyclone Sidr, such as duration of the storm and storm surge, landfall time and site, varied coastal ecology, and coastal embankment. This article recommends improvements to the cyclone warning systems, establishment of more public cyclone shelters, and implementation of an education campaign in coastal areas to increase the utilization of public shelters for future cyclone events.
Access options
Buy single article
Instant access to the full article PDF.
USD 39.95
Price includes VAT (USA)
Tax calculation will be finalised during checkout.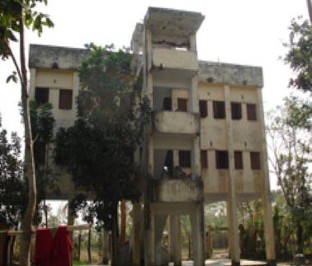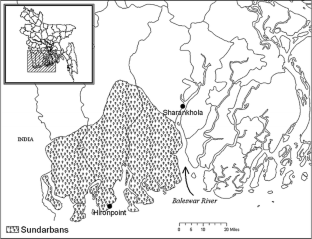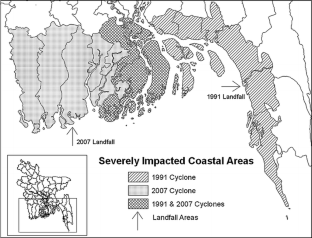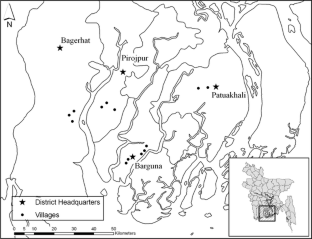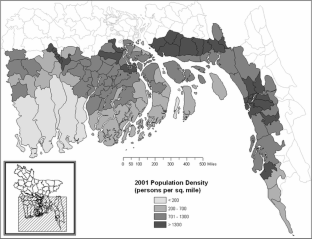 References
Ahmed R, Falk GC (2008) Bangladesh: environment under pressure. Geogr Rundsch 4(1):12–18

Ahsan RM, Eusuf AZ (1994) Determinants of spatial and gender differences in coastal cyclone shelter use in island and mainland area in Cox's Bazar. Orient Geogr 38(1 & 2):44–57

Alam ME (2003) Post-cyclone adjustment process: basic needs perspective. Orient Geogr 47(2):47–60

Amin ZA (2007) Learning to live with disasters. Dly Star (2 December)

Bangladesh Bureau of Statistics (BBS) (2007) 2005 Statistical yearbook of Bangladesh. Bangladesh Bureau of Statistics, Dhaka

Bern C et al (1993) Risk factors for mortality in the Bangladesh cyclone of 1991. Bull World Health Organ 71:73–78

Blake G (2008) The gathering storm. OnEarth 30(2):22–37

Byron RK (2008) Donor propose $4b plan to fight natural calamities. Dly Star (1 February)

Choudhury NY et al (2004) Impact of coastal embankment on the flash flood in Bangladesh: a case study. Appl Geogr 24:241–258. doi:10.1016/j.apgeog.2004.04.001

Chowdhury KMMH (2002) Cyclone preparedness and management in Bangladesh. In: BPATC (ed) Improvement of early warning system and responses in Bangladesh towards total disaster risk management approach. BPATC, Savar, Dhaka, pp 115–119

Chowdhury AMR et al (1993) The Bangladesh cyclone of 1991: why so many people died. Disasters 17(4):291–303. doi:10.1111/j.1467-7717.1993.tb00503.x

Cyclone Preparedness Programme (CPP) and Bangladesh Red Crescent Society (BDRCS) (2007) CPP at a glance. Dhaka

Debnath S (2007) More shelters could save many lives. Dly Star (24 November)

Government of Bangladesh (GOB) (1999) Standing orders on disaster. Disaster Management Bureau, Dhaka

Government of Bangladesh (GOB) (2008) Cyclone Sidr in Bangladesh: damage, loss and needs assessment for disaster recovery and reconstruction. Government of Bangladesh, Dhaka

Heath M (2007) UN grants aid to Bangladesh to assist 3 million hit by cyclone. Bloomberg.com, November 21

Hossain MZ et al (2008) Impact of tropical cyclone on rural infrastructures in Bangladesh. Agric Eng Int 10(2):1–13

Ikeda K (1995) Gender differences in human loss and vulnerability in natural disasters: a case study from Bangladesh. Indian J Gend Stud 2(2):171–193. doi:10.1177/097152159500200202

Khan MR, Rahman A (2007) Partnership approach to disaster management in Bangladesh: a critical policy assessment. Nat Hazards 41(1):359–378. doi:10.1007/s11069-006-9040-y

New York Times (2007) Cyclone warning saved many lives, 23 November

Nicholls RJN et al (1995) Climate change in south and south-east Asia: some implications for coastal areas. J Glob Environ Eng 1:137–154

Oxfam (2008) Three months on from cyclone Sidr—1.3 Bengalis face monsoon rains in temporary shelter. http://www.oxfam.org.uk/applications/blogs/pressoffice/2008/02/three_months_on_from_cyclone. Accessed 9 March 2008

Paul BK (2009) Hazard warnings and compliance with evacuation orders: the case of Bangladesh's Cyclone Sidr. The Natural Hazards Center, University of Colorado at Boulder. Quick Response Rep (forthcoming)

Paul A et al (2002) Role of shelter center for cyclone hazard mitigation in Cox's Bazar, Bangladesh. Chittagong Univ J Sci 26(1 & 2):113–123

Robinson S (2007) How Bangladesh survived the cyclone. Time Mag (19 November)

Shamsuddoha M, Chowdhury RK (2007) Climate change impact and disaster vulnerabilities in the coastal areas of Bangladesh. COAST Trust, Dhaka

Sommer A, Mosley WH (1972) East Bengal cyclone of November 1970. Epidemiological approach to disaster assessment. Lancet 1(7759):1029–1036

Talukder J et al (1992) Living with cyclone. Community Development Library, Dhaka
Acknowledgments
I wish to thank the Natural Hazards Center at the University Colorado-Boulder, CO; Dean's Office, College of Arts and Sciences and Provost Office, Kansas State University, Manhattan, KS for funding this study. I also like to thank Munshi Khaled and Bankim Rakhit for participating in the field survey in Bangladesh and Dr. Abdur Rob, Chairman of Bangladesh Red Crescent Society and Selvaratnam Sinnadurai, Head of Delegation of International Federation of Red Cross and Red Crescent Societies for their support in collecting relevant information for this study. For preparing maps for this article, I gratefully acknowledge the assistance of Mitchel Stimers and Keela Andrews, both are graduate students of geography at Kansas State University, Manhattan, KS 66506.
About this article
Cite this article
Paul, B.K. Why relatively fewer people died? The case of Bangladesh's Cyclone Sidr. Nat Hazards 50, 289–304 (2009). https://doi.org/10.1007/s11069-008-9340-5
Received:

Accepted:

Published:

Issue Date:
Keywords
Cyclone Sidr

Cyclone Gorky

Early warning systems

Evacuation orders

Coastal Bangladesh

The Sundarbans