Abstract
There were 407 deaths from wind-related tree failures in the United States, 1995–2007. The most common cause of the deadly fallen tree was a thunderstorm (41%), followed by nonconvective high winds (35%), tropical cyclones (14%), tornadoes (7%), and snow and ice (3%). Most (62%) of the deaths were males while the median age was 44 years. The most common location of the fatality was in a vehicle struck by the tree or a vehicle that crashed into a downed tree on the road (44%), followed by persons outdoors (38%), in mobile homes (9%), and in frame houses (9%). Persons killed by wind-related tree failures during tropical cyclones and tornadoes were more commonly at home (40%) when struck than those killed at home by thunderstorm and nonconvective high winds (13%). Seasonality of the deaths varied by weather type with deaths in thunderstorms clustered during May–August, nonconvective high winds October–April, tropical cyclones August–October, tornadoes in April and November, and snow and ice December–April. Regional patterns result from frequency of the wind events, population density, and tree cover. Suggestions are made for hazard reductions.
This is a preview of subscription content, log in to check access.
Access options
Buy single article
Instant access to the full article PDF.
US$ 39.95
Price includes VAT for USA
Subscribe to journal
Immediate online access to all issues from 2019. Subscription will auto renew annually.
US$ 199
This is the net price. Taxes to be calculated in checkout.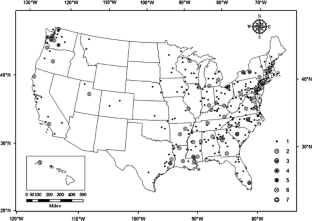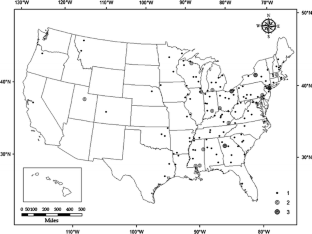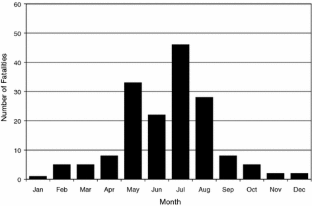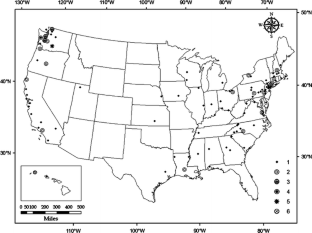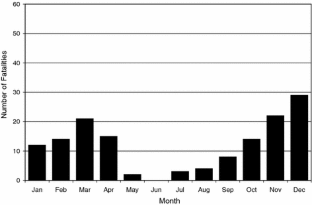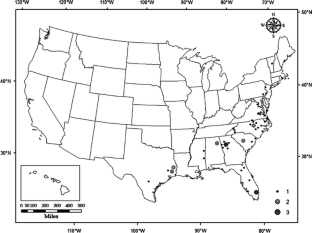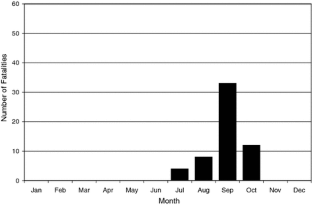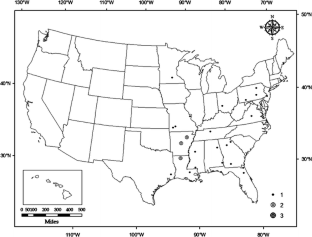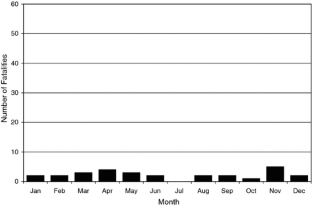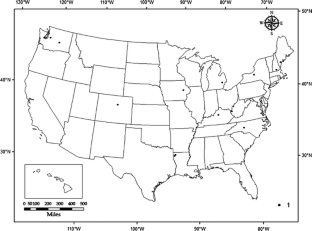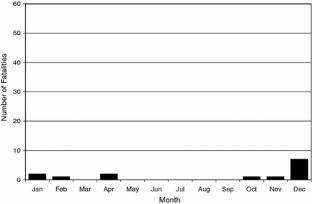 References
Ashley WS (2007) Spatial and temporal analysis of tornado fatalities in the United States: 1880–2005. Weather Forecast 22:1214–1228. doi:10.1175/2007WAF2007004.1

Ashley WS, Mote TL (2005) Derecho hazards in the United States. Bull Am Meteorol Soc 86:1577–1592. doi:10.1175/BAMS-86-11-1577

Ashley WS, Black AW (2008) Fatalities associated with nonconvective high-wind events in the United States. J Appl Meteorol Climatol 47:717–725. doi:10.1175/2007JAMC1689.1

Broder J, Mehrotra A, Tintinalli J (2005) Injuries from the 2002 North Carolina ice storm, and strategies for prevention. Injury 36:21–26

Cullen S (2002) Trees and wind: a bibliography for tree care professionals. J Arboric 28(1):41–51

Duryea ML (1998) Wind and trees: surveys of tree damage in the Florida Panhandle after Hurricanes Erin and Opal. University of Florida Cooperative Extension Service Circular 1183, Gainesville

Greenberg CH, McNab WH (1998) Forest disturbance in hurricane-related downbursts in the Appalachian mountains of North Carolina. For Ecol Manag 104:179–191. doi:10.1016/S0378-1127(97)00246-6

Harris AS (1999) Winds in the forests of southeast Alaska and guides for reducing damage. USDA Forest Service, Pacific Northwest Research Station, General Technical Report PNW-GTR-244

Houston TG, Changnon SA (2007) Freezing rain events: a major weather hazard in the conterminous US. Nat Hazards 40:485–494. doi:10.1007/s11069-006-9006-0

Kane B (2008) Tree failure following a wind storm in Brewster, Massachusetts, USA. Urban For Urban Green 7:15–23. doi:10.1016/j.ufug.2007.11.001

Mayer H (1987) Wind-induced tree sway. Trees Struct Funct 1(4):195–206

Mitchell JK, Devine N, Jagger K (1989) A contextual model of natural hazard. Geogr Rev 79(4):391–409. doi:10.2307/215114

MMWR (1996) Deaths associated with Hurricanes Marilyn and Opal—United States, September–October 1995. Morb Mortal Wkly Rep 45:32–38

MMWR (2006) Mortality associated with Hurricane Katrina—Florida and Alabama, August–October 2005. Morb Mortal Wkly Rep 55:239–242

Mortimer MJ, Kane B (2004) Hazard tree liability in the United States: uncertain risks for owners and professionals. Urban For Urban Green 2:159–165. doi:10.1078/1618-8667-00032

National Weather Service (1997) Service assessment, Hurricane Fran, August 28–September 8, 1996. NOAA, U.S. Department of Commerce, Silver Spring

National Weather Service (2000) Service assessment, Hurricane Floyd floods of September 1999. NOAA, U.S. Department of Commerce, Silver Spring

National Weather Service (2001) Service assessment, tropical storm Allison heavy rains and floods Texas and Louisiana, June 2001. NOAA, U.S. Department of Commerce, Silver Spring

National Weather Service (2004) Service assessment, Hurricane Isabel, September 18–19, 2003. NOAA, U.S. Department of Commerce, Silver Spring

Potter S (2007) October 12, 1962: the Columbus Day storm. Weatherwise 60(5):18–19. doi:10.3200/WEWI.60.5.18-19

Rappaport EN (2000) Loss of life in the United States associated with recent Atlantic tropical cyclones. Bull Am Meteorol Soc 81:2065–2073. doi :10.1175/1520-0477(2000)081M<2065:LOLITU>2.3.CO;2

Schmidlin TS, Hammer B, King P, Ono Y, Miller LS, Thumann G (2002) Unsafe at any (wind) speed? Testing the stability of motor vehicles in severe winds. Bull Am Meteorol Soc 83:1821–1830. doi:10.1175/BAMS-83-12-1821

Silins U, Lieffers VJ, Bach L (2000) The effect of temperature on mechanical properties of standing lodgepole pine trees. Trees (Berl) 14:424–428. doi:10.1007/s004680000065
Acknowledgments
A portion of this research was conducted by students in an Honors College section of the Fundamentals of Meteorology course at Kent State University in fall 2007. Those students were Tori Gelet, Dylan Gomez, Erin Lowe, Erin McNutt, Molly Shriver, Matt Surdock, Paul Thompson, and Andrew Vanek. Appreciation is extended to Elayne Cross for assistance with data collection. Yukihiro Suzuoki and Jeanne Schmidlin assisted with the maps. An education on tree risk and terminology was provided by Julian Dunster, Consulting Arborist, Bowen Island, BC, Canada, and E. Thomas Smiley of Bartlett Tree Research Laboratories, Charlotte, NC.
About this article
Cite this article
Schmidlin, T.W. Human fatalities from wind-related tree failures in the United States, 1995–2007. Nat Hazards 50, 13–25 (2009). https://doi.org/10.1007/s11069-008-9314-7
Received:

Accepted:

Published:

Issue Date:
Keywords
Storm deaths

Fallen tree

Fatalities