Abstract
Most fatal avalanche accidents in the Alps are caused by skiers and snowboarders. It has been one aim from the beginning to give guidelines for backcountry skiers in order to avoid avalanche accidents. About 10 years ago, the mountain guide Werner Munter developed a strategy for backcountry skiers whether to go or not to go on a skiing tour. However, his decision strategy has a lack of empirical evidence because he does not take into account incidents without avalanche accidents. This article proposes a decision strategy for backcountry skiers based on probabilities of a logistic regression model using variables, such as danger level, incline of the slope and aspect of the slope, which turned out to be the most important ones. Additional information on frequencies of skiers on slopes under specific conditions is included in the model. We used accident data and avalanche forecasts in Tyrol reported by the Tyrolean avalanche information service within three seasons (1999–2002, 497 days of observations) for model building. Additionally we carried out a holdout validation using data of the same type within two seasons (2002–2004, 314 days of observation) in order to check the accuracy of the model. Our proposal shows a remarkable correlation with Munter's method.
This is a preview of subscription content, log in to check access.
Access options
Buy single article
Instant access to the full article PDF.
US$ 39.95
Price includes VAT for USA
Subscribe to journal
Immediate online access to all issues from 2019. Subscription will auto renew annually.
US$ 199
This is the net price. Taxes to be calculated in checkout.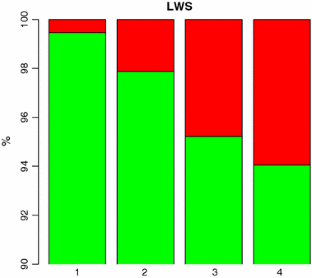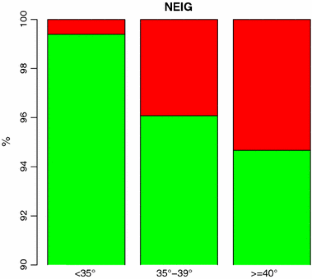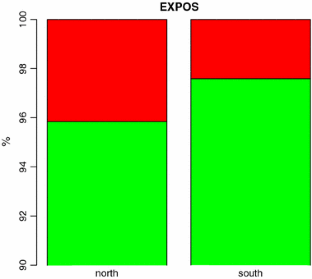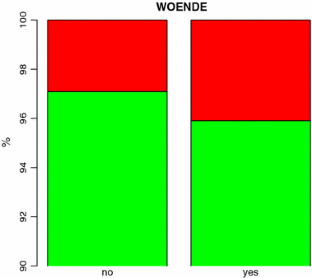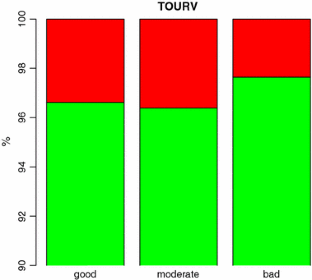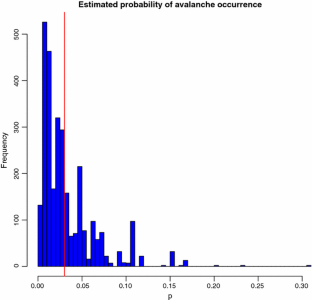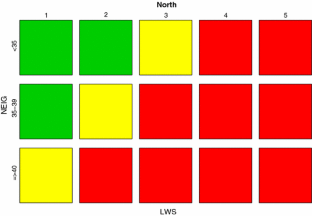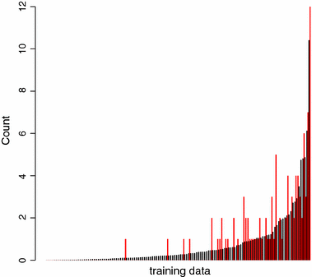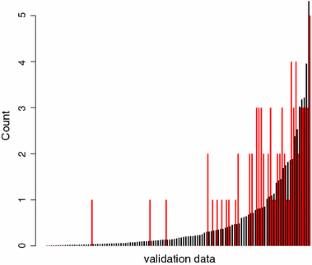 References
Amt der Tiroler Landesregierung Lawinenwarndienst (2000) Schnee und Lawinen 1999–2000. Raggl, Innsbruck

Amt der Tiroler Landesregierung Lawinenwarndienst (2001) Schnee und Lawinen 2000–2001. Raggl, Innsbruck

Amt der Tiroler Landesregierung Lawinenwarndienst (2002) Schnee und Lawinen 2001–2002. Raggl, Innsbruck

Amt der Tiroler Landesregierung Lawinenwarndienst (2003) Schnee und Lawinen 2002–2003. Raggl, Innsbruck

Amt der Tiroler Landesregierung Lawinenwarndienst (2004) Schnee und Lawinen 2003–2004. Raggl, Innsbruck

Grimsdottir H, McClung D (2006) Avalanche risk during backcountry skiing—an analysis of risk factors. Nat Hazards 39:127–153

Mc Collister C, Birkeland K, Hansen K, Aspinall R, Comey R (2003) Exploring multi-scale spatial patterns in historical avalanche data, Jackson Hole Mountain Resort, Wyoming. Cold Reg Sci Technol 37:299–313

Munter W (1997) 3 × 3 Lawinen. Pohl & Schellhammer, Garmisch-Partenkirchen

Obled C, Good W (1980) Recent developments of avalanche forecasting by discriminant analysis techniques: a methodological review and some applications to the Parsenn area (Davos, Switzerland). J Glaciol 25(92):315–346

Pfeifer C, Rothart V (2002) Die Reduktionsmethode zur Beurteilung der Lawinengefahr für Schitourengeher aus statistischer Sicht. In: Jahrbuch des Kuratoriums für alpine Sicherheit 2002, Innsbruck

Pfeifer C, Rothart V (2004) On probabilities of avalanches triggered by alpine skiers. An application of zero inflated Poisson models. In: Biggeri A et al (eds) Statistical modelling proceedings of the 19th international workshop on statistical modelling, Florence 2004

Plattner P (2001) Werner Munter's Tafelrunde. Berg&Steigen 4(01):33–47

Rothart V, Pfeifer C (2003) Neuere Methoden zur Beurteilung der Lawinengefahr für Schitourengeher aus statistischer Sicht. Ein erstes statistisches Modell mit Informationen von Begehungsfrequenzen. Paper presented at the Österreichische Statistiktage, Vienna, 31 Oct 2003

Scheuermann M (1990) Tourenschilauf in den Alpen - Analyse einer raumrelevanten Art der Freizeitgestaltung überregional am Beispiel des Spertentales/Kitzbüheler Alpen. Diploma thesis, University of Würzburg

Schweizer J, Jamieson JB (2003) Snowpack properties for snow profile analysis. Cold Reg Sci Technol 37:233–241

Schweizer J, Lütschg M (2001) Characteristics of human-triggered avalanches. Cold Reg Sci Technol 33:147–162
About this article
Cite this article
Pfeifer, C. On probabilities of avalanches triggered by alpine skiers. An empirically driven decision strategy for backcountry skiers based on these probabilities. Nat Hazards 48, 425–438 (2009). https://doi.org/10.1007/s11069-008-9270-2
Received:

Accepted:

Published:

Issue Date:
Keywords
Avalanche risk management

Human triggered avalanches

Backcountry skiing

Decision strategy

Logistic regression model