Abstract
Lane-changing behavior plays an important role in characterizing urban arterial road traffic dynamics. This paper investigates efficiency-driven and objective-driven motives for drivers to change lanes on arterial roads. The former motive is determined by the circumstances of the surrounding traffic flow, whereas the latter depends on position. A location-dependent lane changing model is then established by weighing the two motives for lane changing. Both continuous and discrete versions of the arterial traffic model are obtained using the LWR (Lighthill–Whitham–Richards) model with the two types of lane changing. Simulations show that the proposed model can reproduce macroscopic traffic phenomena such as spillover and a decrease in the concomitant departure flow, which is the reason for capacity loss. It is concluded that 1) there exists a critical condition under which there is no capacity loss and that 2) a different flow composition could result in a different capacity loss, which varies according to the flow direction. Hence, traffic management and control should take this loss into account.
This is a preview of subscription content, log in to check access.
Access options
Buy single article
Instant access to the full article PDF.
US$ 39.95
Price includes VAT for USA
Subscribe to journal
Immediate online access to all issues from 2019. Subscription will auto renew annually.
US$ 99
This is the net price. Taxes to be calculated in checkout.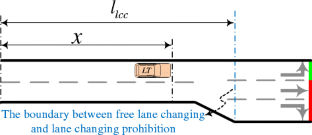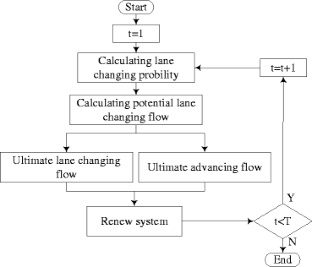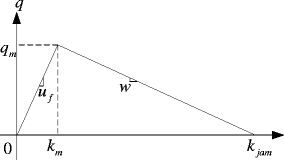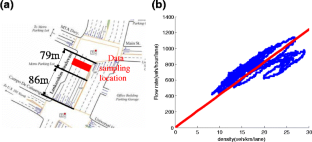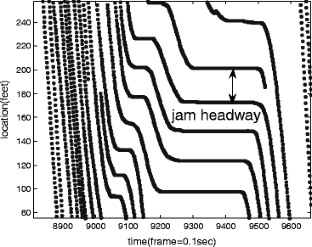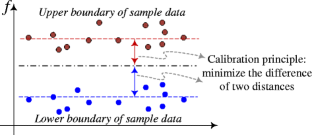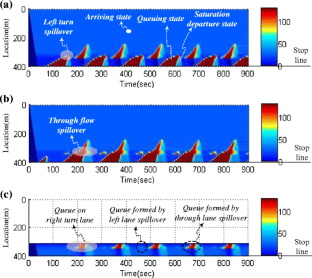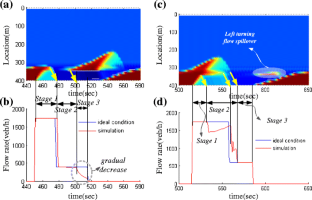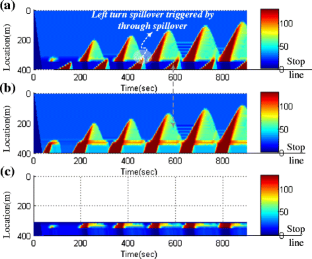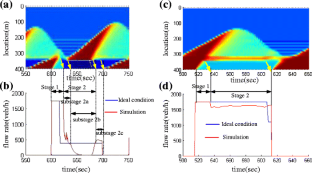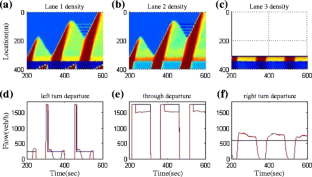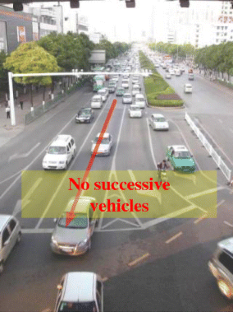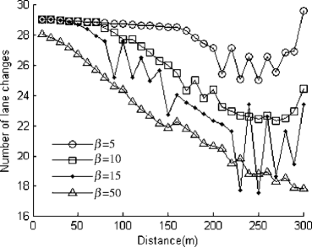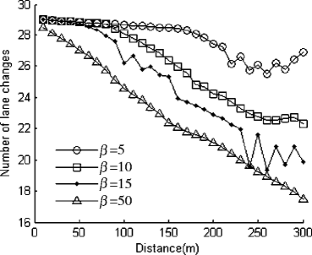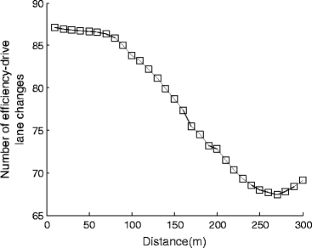 References
Ahmed K, Moshe E, Koutsopoulos H, Mishalani R (1996) Models of freeway lane changing and gap acceptance behavior. In: Proceedings of the 13th International symposium on the theory of traffic flow and transportation Lyon, France

Cheu RL (2009) A cell transmission model with lane changing and vehicle tracking for port of entry simulations. Transp Res Rec J Transp Res Board 2124:241–248

Choudhury C, Toledo T, Ben-Akiva M (2004) NGSIM freeway lane selection model. Technical report. FHWA-HOP-06-103. Federal Highway Administration (FHWA)

Del Castillo JM, Benítez FG (1995) On the functional form of the speed-density relationship—I: general theory. Transpn Res B 29:373–389

Flötteröd G, Yu Chen, Kai Nagel (2012)"Behavioral Calibration and Analysis of a Large-Scale Travel Microsimulation", Networks and Spatial Economics, 12(4):481–502

Hidas P (2002) Modelling lane changing and merging in microscopic traffic simulation. Transp Res Part C Emerg Technol 10(5–6):351–371

Hoogendoorn SP, Piet HL, Bovy (2001) Platoon-based multiclass modeling of multilane traffic flow. Networks and Spatial Economics 1(1):137–166

Kachani S, Perakis G (2009) A dynamic travel time model for spillback. Netw Spat Econ 9(4):595–618

Kerner BS (2001) Complexity of synchronized flow and related problems for basic assumptions of traffic flow theories. Netw Spat Econ 1(1):35–76

Laval JA, Daganzo CF (2006) Lane-changing in traffic streams. Transp Res Part B Methodol 40(3):251–264

Li ZC (2011) Modeling arterial signal optimization with enhanced cell transmission formulations. J Transp Eng-ASCE 137(7):445–454

Liu Y, Chang G-L (2010) An arterial signal optimization model for intersections experiencing queue spillback and lane blockage. Transp Res Part C Emerg Technol 19(1):130–144

Long JC, Gao Z, Zhao X, Lian A, Orenstein P (2011) Urban Traffic Jam Simulation Based on the Cell Transmission Model. Netw Spat Econ 11(1):43–64

Michalopoulos PG, Beskos DE, Yamauchi Y (1984) Multilane traffic flow dynamics: some macroscopic considerations. Transp Res Part B Methodol 18(4–5):377–395

Sheu JB (2006) A composite traffic flow modeling approach for incident-responsive network traffic assignment. Physica a-Stat Mech Appl 367:461–478

Toledo T (2003) Modeling integrated lane-changing behavior. Transp Res Rec 1857:30–38

Toledo T, Koutsopoulos HN, Ben-Akiva M (2007) Integrated driving behavior modeling. Transp Res Part C Emerg Technol 15(2):96–112

Yang Q, Koutsopoulos HN (1996) A microscopic simulatior for evaluation of dynamic traffic management system. Trans Res Part C 4(3):113–129

Zhang HM (2001) New perspectives on continuum traffic flow models. Netw Spat Econ 9(1~2)
Acknowledgments
This project is supported by the State Key Development Program for Basic Research of China (Grant No.2012CB725402); the National Science Foundation for Post-doctoral Scientists of China (Grant No. 2012M521175); and the Excellent Postdoctoral Science Foundation of Zhejiang Province(Bsh1202056)
About this article
Cite this article
Qi, H., Wang, D., Chen, P. et al. Location-Dependent Lane-Changing Behavior for Arterial Road Traffic. Netw Spat Econ 14, 67–89 (2014). https://doi.org/10.1007/s11067-013-9202-x
Keywords
Traffic engineering

Lane changing

Channelized section

Arterial roads

Spillover