Abstract
This systematic review explored the neurobiological mechanisms underlying the clinical time course of cancer-related cognitive impairment (CRCI) in breast cancer patients through the review of longitudinal neuroimaging studies. Before chemotherapy, results reported no evidence for neuropsychological, structural (gray matter) and brain perfusion changes. However, functional brain alterations were evident and revealed a frontoparietal hyperactivation during working memory tasks. Fatigue and number of days since surgery were the two suggested confounding factors. Acutely after chemotherapy, this review found no evidence for neuropsychological changes while suggesting a pattern of frontal structural, perfusion and functional brain abnormalities. These findings seemed to be dependent on age, menopausal status at baseline, and fMRI task performed. Years after chemotherapy, results revealed evidence of partial neuropsychological, structural, and functional brain recovery. Regarding brain abnormality, this review suggested that it may begin quite early in the disease course, be more prominent shortly after chemotherapy and partially recover over time. Several hypotheses underlying these changes were discussed. The present review also provided important information for developing a time-specific treatment and prevention strategies and for the consideration of functional neuroimaging as a relevant tool for CRCI diagnosis, clinical monitoring, and intervention studies. The findings also suggested the need to implement studies with longitudinal designs, including a pre-treatment assessment, since cross-sectional studies were not able to detect this pattern of recovery over time, supporting only the theory of brain abnormalities, in breast cancer survivors.
This is a preview of subscription content,
to check access.
Access this article
We're sorry, something doesn't seem to be working properly.
Please try refreshing the page. If that doesn't work, please contact support so we can address the problem.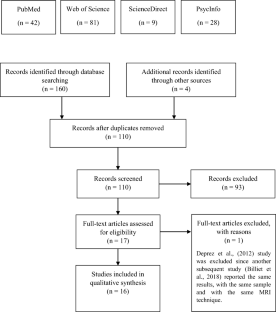 Acknowledgements
This research did not receive any specific grant from funding agencies in the public, commercial, or not-for-profit sectors.
Ethics declarations
Conflict of Interest
The authors report no conflicts of interest.
Additional information
Publisher's Note
Springer Nature remains neutral with regard to jurisdictional claims in published maps and institutional affiliations.
Electronic supplementary material
About this article
Cite this article
Sousa, H., Almeida, S., Bessa, J. et al. The Developmental Trajectory of Cancer-Related Cognitive Impairment in Breast Cancer Patients: A Systematic Review of Longitudinal Neuroimaging Studies. Neuropsychol Rev 30, 287–309 (2020). https://doi.org/10.1007/s11065-020-09441-9
Received:

Accepted:

Published:

Issue Date:

DOI: https://doi.org/10.1007/s11065-020-09441-9
Keywords