Abstract
Introduction
WHO grades II (atypical) and III (malignant) meningiomas are associated with significant morbidity and mortality. The role of adjuvant radiotherapy (RT) in management remains controversial. The goal of this study was to evaluate the impact of adjuvant RT on 5-year survival in patients with atypical and malignant meningiomas. We secondarily aimed to assess contemporary practice patterns and the impact of sociodemographic factors on outcome.
Methods
We queried the National Cancer Database for patients ≥ 18 years of age with cranial atypical or malignant meningiomas from 2010 through 2015 who underwent surgical resection with or without adjuvant radiotherapy. Subjects with unknown WHO grade or radiation status and those not receiving any surgical procedure were excluded from analysis.
Results
The study includes 7486 patients, 6788 with atypical and 698 with malignant meningiomas. Overall 5-year survival was 76.9% (95% CI 75.5–78.3%) and 43.3% (95% CI 38.8–48.2%) among patients with WHO grades II and III meningiomas, respectively. Adjuvant RT correlated with improved survival in a multivariable model in patients with grade II tumors (HR 0.78; p = 0.029) regardless of the extent of resection. Age (HR 2.33; p < 0.001), male sex (HR 1.27; p < 0.001), Black race (HR 1.27; p = 0.011) and Charlson-Deyo Score ≥ 2 (1.35; p = 0.001) correlated with poorer survival whereas private insurance (HR 0.71; p < 0.001) correlated with improved survival. Adjuvant RT was also associated with improved 5-year survival among those with grade III tumors on univariate analysis (log-rank p = 0.006) but was underpowered for multivariable modeling. Utilization of adjuvant radiotherapy was only 28.4% and correlated with private insurance status. Academic institutions (25.3%) and comprehensive community cancer programs (21.4%) had lower radiotherapy utilization rates compared with integrated network cancer programs (30.5%) and community cancer programs (29.7%).
Conclusions
Adjuvant RT may correlate with improved overall survival in patients with grades II and III intracranial meningiomas regardless of the extent of resection. There is poor utilization of adjuvant RT for patients with grades II and III meningiomas likely due to a paucity of quality data on the subject. These findings will be strengthened with prospective data evaluating the role of adjuvant RT.
Access options
Buy single article
Instant access to the full article PDF.
USD 39.95
Price excludes VAT (USA)
Tax calculation will be finalised during checkout.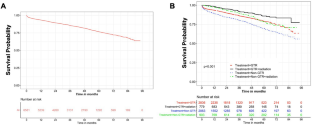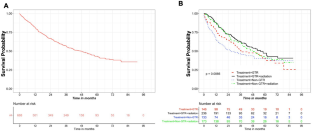 References
Ostrom QT, Gittleman H, Truitt G, Boscia A, Kruchko C, Barnholtz-Sloan JS (2018) CBTRUS Statistical Report: primary brain and other central nervous system tumors diagnosed in the United States in 2011–2015. Neuro Oncol 20(suppl_4):iv1–iv86

Louis DN, Perry A, Reifenberger G et al (2016) The 2016 World Health Organization classification of tumors of the central nervous system: a summary. Acta Neuropathol 131(6):803–820

Saraf S, McCarthy BJ, Villano JL (2011) Update on meningiomas. Oncologist 16(11):1604–1613

Aghi MK, Carter BS, Cosgrove GR et al (2009) Long-term recurrence rates of atypical meningiomas after gross total resection with or without postoperative adjuvant radiation. Neurosurgery. 64(1):56–60 discussion 60

Sun SQ, Hawasli AH, Huang J, Chicoine MR, Kim AH (2015) An evidence-based treatment algorithm for the management of WHO Grade II and III meningiomas. Neurosurg Focus 38(3):E3

Combs SE, Schulz-Ertner D, Debus J, von Deimling A, Hartmann C (2011) Improved correlation of the neuropathologic classification according to adapted world health organization classification and outcome after radiotherapy in patients with atypical and anaplastic meningiomas. Int J Radiat Oncol Biol Phys 81(5):1415–1421

Brodbelt AR, Barclay ME, Greenberg D, Williams M, Jenkinson MD, Karabatsou K (2019) The outcome of patients with surgically treated meningioma in England: 1999–2013. A cancer registry data analysis. Br J Neurosurg 33(6):641–647

Network NCC (2019) Central Nervous System Cancers. NCCN Clinical Practice Guidelines in Oncology Web site. https://www.nccn.org/professionals/physician_gls/pdf/cns.pdf. Accessed 18 Feb 2020

Mair R, Morris K, Scott I, Carroll TA (2011) Radiotherapy for atypical meningiomas. J Neurosurg 115(4):811–819

Boffa DJ, Rosen JE, Mallin K et al (2017) Using the National Cancer Database for outcomes research: a review. JAMA Oncol 3(12):1722–1728

Merkow RP, Rademaker AW, Bilimoria KY (2018) Practical guide to surgical data sets: National Cancer Database (NCDB). JAMA Surg 153(9):850–851

Cancer AcoSCo (2020) About Cancer Program Categories. American College of Surgeons Commission on Cancer. https://www.facs.org/quality-programs/cancer/coc/accreditation/categories. Accessed 3 Mar 2020.

Freedman LS (1982) Tables of the number of patients required in clinical trials using the logrank test. Stat Med 1(2):121–129

Hsieh FY, Lavori PW (2000) Sample-size calculations for the Cox proportional hazards regression model with nonbinary covariates. Controll Clin Trials 21(6):552–560

Harrell Jr Fe HJMFEHD. Package "rms" (2017)

Goldbrunner R, Minniti G, Preusser M et al (2016) EANO guidelines for the diagnosis and treatment of meningiomas. Lancet Oncol 17(9):e383–391

Bagshaw HP, Burt LM, Jensen RL et al (2017) Adjuvant radiotherapy for atypical meningiomas. J Neurosurg 126(6):1822–1828

Dohm A, McTyre ER, Chan MD et al (2017) Early or late radiotherapy following gross or subtotal resection for atypical meningiomas: clinical outcomes and local control. J Clin Neurosci 46:90–98

Hemmati SM, Ghadjar P, Grun A et al (2019) Adjuvant radiotherapy improves progression-free survival in intracranial atypical meningioma. Radiat Oncol 14(1):160

Zhu H, Bi WL, Aizer A et al (2019) Efficacy of adjuvant radiotherapy for atypical and anaplastic meningioma. Cancer Med 8(1):13–20

Brown DA, Himes BT, Kerezoudis P et al (2018) Insurance correlates with improved access to care and outcome among glioblastoma patients. Neuro Oncol 20(10):1374–1382

Graffeo CS, Leeper HE, Perry A et al (2017) Revisiting adjuvant radiotherapy after gross total resection of World Health Organization grade II meningioma. World Neurosurg 103:655–663

Masalha W, Heiland DH, Franco P et al (2018) Atypical meningioma: progression-free survival in 161 cases treated at our institution with surgery versus surgery and radiotherapy. J Neurooncol 136(1):147–154

Zeng Q, Shi F, Guo Z (2019) Effectiveness of postoperative radiotherapy on atypical meningioma patients: a population-based study. Front Oncol 9:34

Dawley T, Rana Z, Abou-Al-Shaar H, Goenka A, Schulder M (2019) Major complications from radiotherapy following treatment for atypical meningiomas. Neurosurg Focus 46(6):E5

Weber DC, Ares C, Villa S et al (2018) Adjuvant postoperative high-dose radiotherapy for atypical and malignant meningioma: a phase-II parallel non-randomized and observation study (EORTC 22042–26042). Radiother Oncol 128(2):260–265

Marcus HJ, Price SJ, Wilby M, Santarius T, Kirollos RW (2008) Radiotherapy as an adjuvant in the management of intracranial meningiomas: are we practising evidence-based medicine? Br J Neurosurg 22(4):520–528

ClinicalTrials.gov (2020) U.S. National Library of Medicine. https://clinicaltrials.gov/ct2/show/NCT03180268. Accessed 3 Mar 2020

Rogers L, Zhang P, Vogelbaum MA, Mehta MP (2018) Erratum. Intermediate-risk meningioma: initial outcomes from NRG oncology RTOG 0539. J Neurosurg. 129(6):1650

Rogers L, Zhang P, Vogelbaum MA et al (2018) Intermediate-risk meningioma: initial outcomes from NRG oncology RTOG 0539. J Neurosurg 129(1):35–47

Lin BJ, Chou KN, Kao HW et al (2014) Correlation between magnetic resonance imaging grading and pathological grading in meningioma. J Neurosurg 121(5):1201–1208

Alghamdi M, Li H, Olivotto I et al (2017) Atypical meningioma: referral patterns, treatment and adherence to guidelines. Can J Neurol Sci 44(3):283–287

Barthelemy E, Loewenstern J, Konuthula N et al (2018) Primary management of atypical meningioma: treatment patterns and survival outcomes by patient age. J Cancer Res Clin Oncol 144(5):969–978
Acknowledgements
We would like to express gratitude to Paul A. Decker, MS for statistical review of the manuscript.
Ethics declarations
Conflict of interest
The authors have no conflicts of interest to disclose.
Additional information
Publisher's Note
Springer Nature remains neutral with regard to jurisdictional claims in published maps and institutional affiliations.
Electronic supplementary material
Below is the link to the electronic supplementary material.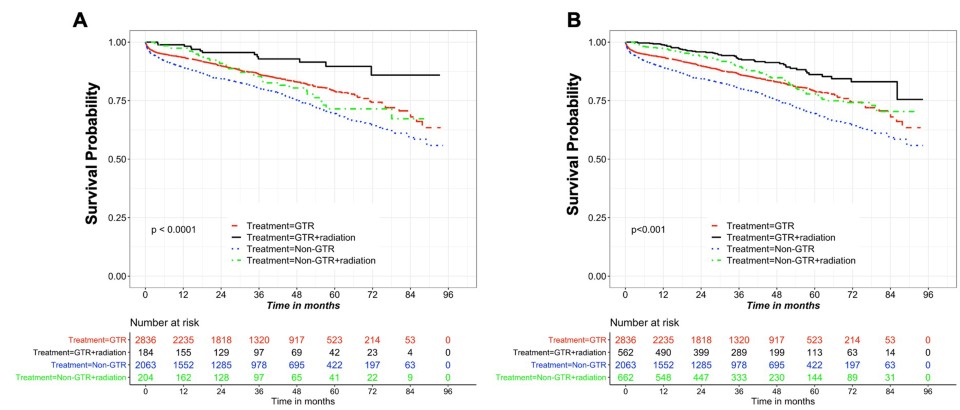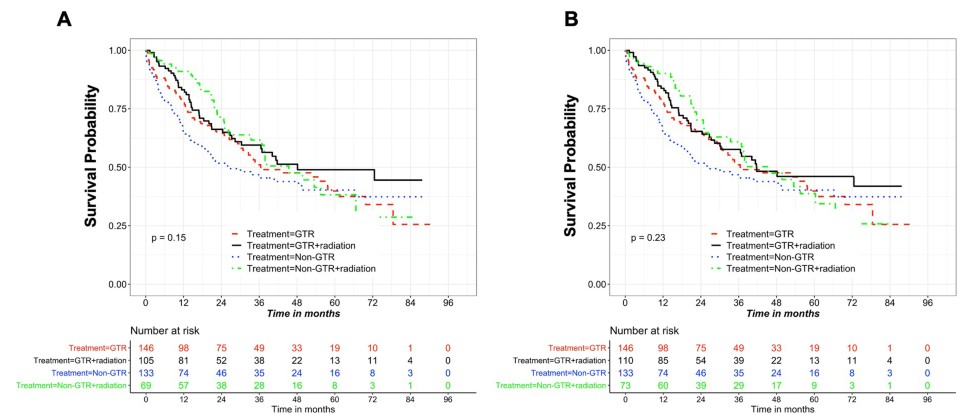 About this article
Cite this article
Brown, D.A., Goyal, A., Kerezoudis, P. et al. Adjuvant radiation for WHO grade II and III intracranial meningiomas: insights on survival and practice patterns from a National Cancer Registry. J Neurooncol 149, 293–303 (2020). https://doi.org/10.1007/s11060-020-03604-7
Received:

Accepted:

Published:

Issue Date:

DOI: https://doi.org/10.1007/s11060-020-03604-7
Keywords
Atypical meningioma

Malignant meningioma

Adjuvant radiation

Extent of resection

National Cancer Database