Abstract
Intracranial metastasis from prostate cancer is rare. As treatment of castration-resistant prostate cancer improves, the incidence of men with intracranial metastasis from prostate cancer is increasing. Radiation therapy for treatment of intracranial metastasis from prostate cancer is systematically reviewed. A comprehensive review examining peer-reviewed, English language articles from 1990 to 2015 was performed on multiple databases, yielding 1274 articles. These articles were reviewed and selected for studies that met the following inclusion criteria: (1) patients with intracranial metastases from prostate cancer; (2) patients underwent radiation therapy as primary or adjuvant therapy; (3) the sample size of patients was larger than 2. All studies that met inclusion criteria utilized whole-brain radiation therapy (WBRT) in at least one patient. Other treatment regimens included stereotactic radiosurgery (SRS), surgical resection followed by WBRT, as well as concurrent cabazitaxel and WBRT. The range of average time from initial diagnosis of prostate cancer to diagnosis of brain metastasis was 29–45 months. The range of reported median survival time after WBRT was 4–9 months, whereas median survivals after SRS ranged from 9 to 13 months. Intracranial metastases from prostate cancer occur late in the disease process, and are increasing as novel therapies for metastatic disease prolong survival. The reviewed literature suggests that outcomes of patients with prostate cancer intracranial metastases appear similar to those of intracranial metastases from other histologies. Prospective examinations of systemic therapies that cross the blood–brain barrier in conjunction with targeted radiotherapy appear warranted for this increasingly common clinical problem.
This is a preview of subscription content,
to check access.
Access this article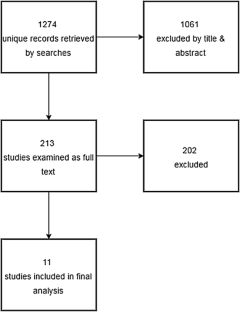 References
Torre LA, Bray F, Siegel RL et al (2015) Global cancer statistics, 2012. CA Cancer J Clin 65:87–108. doi:10.3322/caac.21262

Siegel RL, Miller KD, Jemal A (2016) Cancer statistics, 2016. CA Cancer J Clin 66:7–30. doi:10.3322/caac.21332

Scosyrev E, Messing EM, Mohile S et al (2012) Prostate cancer in the elderly. Cancer 118:3062–3070. doi:10.1002/cncr.26392

Franks LM (1953) The spread of prostatic carcinoma to the bones. J Pathol 66:91–93. doi:10.1002/path.1700660112

Erasmus CE, Verhagen WIM, Wauters CAP, Lindert EJV (2014) Brain metastasis from prostate small cell carcinoma: not to be neglected. Can J Neurol Sci 29:375–377. doi:10.1017/S0317167100002250

Gandaglia G, Abdollah F, Schiffmann J et al (2014) Distribution of metastatic sites in patients with prostate cancer: a population-based analysis. Prostate 74:210–216. doi:10.1002/pros.22742

Tremont-Lukats IW, Bobustuc G, Lagos GK et al (2003) Brain metastasis from prostate carcinoma—the M. D. Anderson cancer center experience. Cancer 98:363–368. doi:10.1002/cncr.11522

Tannock IF, de Wit R, Berry WR et al (2004) Docetaxel plus prednisone or mitoxantrone plus prednisone for advanced prostate cancer. N Engl J Med 351:1502–1512

Petrylak DP, Tangen CM, Hussain MHA et al (2004) Docetaxel and estramustine compared with mitoxantrone and prednisone for advanced refractory prostate cancer. N Engl J Med 351:1513–1520. doi:10.1056/NEJMoa041318

Fizazi K, Scher HI, Molina A et al (2012) Abiraterone acetate for treatment of metastatic castration-resistant prostate cancer: final overall survival analysis of the COU-AA-301 randomised, double-blind, placebo-controlled phase 3 study. Lancet Oncol 13:983–992. doi:10.1016/S1470-2045(12)70379-0

Kantoff PW, Higano CS, Shore ND et al (2010) Sipuleucel-T immunotherapy for castration-resistant prostate cancer. N Engl J Med 363:411–422. doi:10.1056/NEJMoa1001294

De Placido S, Rescigno P, Federico P et al (2014) Cabazitaxel in castration resistant prostate cancer with brain metastases: 3 case reports. World J Clin Cases 2:228–231. doi:10.12998/wjcc.v2.i6.228

Scher HI, Fizazi K, Saad F et al (2012) Increased survival with enzalutamide in prostate cancer after chemotherapy. N Engl J Med 367:1187–1197. doi:10.1056/NEJMoa1207506

Parker C, Nilsson S, Heinrich D et al (2013) Alpha emitter radium-223 and survival in metastatic prostate cancer. N Engl J Med 369:213–223. doi:10.1056/NEJMoa1213755

Mongan JP, Fadul CE, Cole BF et al (2009) Brain metastases from colorectal cancer: risk factors, incidence, and the possible role of chemokines. Clin Colorectal Cancer 8:100–105. doi:10.3816/CCC.2009.n.016

Bendell JC, Domchek SM, Burstein HJ et al (2003) Central nervous system metastases in women who receive trastuzumab-based therapy for metastatic breast carcinoma. Cancer 97:2972–2977. doi:10.1002/cncr.11436

Caffo O, Gernone A, Ortega C et al (2011) Central nervous system metastases from castration-resistant prostate cancer in the docetaxel era. J Neurooncol 107:191–196. doi:10.1007/s11060-011-0734-y

Caffo O, Veccia A, Fellin G et al (2013) Frequency of brain metastases from prostate cancer: an 18-year single-institution experience. J Neurooncol 111:163–167. doi:10.1007/s11060-012-0994-1

Khuntia D (2006) Whole-brain radiotherapy in the management of brain metastasis. J Clin Oncol 24:1295–1304. doi:10.1200/JCO.2005.04.6185

McCutcheon IE, Eng DY, Logothetis CJ (1999) Brain metastasis from prostate carcinoma: antemortem recognition and outcome after treatment. Cancer 86:2301–2311

Lawton A, Sudakoff G, Dezelan LC, Davis N (2010) Presentation, treatment, and outcomes of dural metastases in men with metastatic castrate-resistant prostate cancer: a case series. J Palliat Med 13:1125–1129. doi:10.1089/jpm.2009.0416

Bartscht T, Rades D (2014) Predicting survival after whole-brain irradiation for cerebral metastases from prostate cancer. Anticancer Res 34:4357–4360

Kim S-H, Chao ST, Toms SA et al (2008) Stereotactic radiosurgical treatment of parenchymal brain metastases from prostate adenocarcinoma. Surg Neurol 69: 641–646. doi:10.1016/j.surneu.2007.05.035

Flannery T, Kano H, Niranjan A et al (2010) Stereotactic radiosurgery as a therapeutic strategy for intracranial metastatic prostate carcinoma. J Neurooncol 96:369–374. doi:10.1007/s11060-009-9966-5

Salvati M, Frati A, Russo N et al (2005) Brain metastasis from prostate cancer. Report of 13 cases and critical analysis of the literature. J Exp Clin Cancer Res 24:203–207

Gzell CE, Kench JG, Stockler MR, Hruby G (2013) Biopsy-proven brain metastases from prostate cancer: a series of four cases with review of the literature. Int Urol Nephrol 45:735–742. doi:10.1007/s11255-013-0462-7

McDermott RS, Anderson PR, Greenberg RE et al (2004) Cranial nerve deficits in patients with metastatic prostate carcinoma—clinical features and treatment outcomes. Cancer 101:1639–1643. doi:10.1002/cncr.20553

O'Sullivan JM, Norman AR, McNair H, Dearnaley DP (2004) Cranial nerve palsies in metastatic prostate cancer–results of base of skull radiotherapy. Radiother Oncol 70:87–90. doi:10.1016/j.radonc.2003.10.007

van der Veldt AAM, Hendrikse NH, Smit EF et al (2010) Biodistribution and radiation dosimetry of 11C-labelled docetaxel in cancer patients. Eur J Nucl Med Mol Imaging 37:1950–1958. doi:10.1007/s00259-010-1489-y

Sanson M, Napolitano M, Yaya R et al (2000) Second line chemotherapy with docetaxel in patients with recurrent malignant glioma: a phase II study. J Neurooncol 50:245–249. doi:10.1023/A:1006494032052

Gaspar L, Scott C, Rotman M et al (1997) Recursive partitioning analysis (RPA) of prognostic factors in three Radiation Therapy Oncology Group (RTOG) brain metastases trials. Int J Radiat Oncol Biol Phys 37:745–751

Yamamoto M, Serizawa T, Shuto T et al (2014) Stereotactic radiosurgery for patients with multiple brain metastases (JLGK0901): a multi-institutional prospective observational study. Lancet Oncol 15:387–395. doi:10.1016/S1470-2045(14)70061-0

Cohen JV, Kluger HM (2016) Systemic immunotherapy for the treatment of brain metastases. Front Oncol 6:2018. doi:10.1159/000376605

Mateo J, Carreira S, Sandhu S et al (2015) DNA-repair defects and olaparib in metastatic prostate cancer. N Engl J Med 373:1697–1708. doi:10.1056/NEJMoa1506859

Hussain M, Daignault S, Twardowski P, Albany C (2016) Co-targeting androgen receptor (AR) and DNA repair: a randomized ETS gene fusion-stratified trial of abiraterone + proednisone (Abi) +/− the PARP1 inhibitor veliparib for metastatic castration-resistant prostate cancer (mCRPC) patients (pts) (NCI9012)—a University of Chicago phase II consortium trial. J Clin Oncol 34(Suppl):5010

Donawho CK, Luo Y, Luo Y et al (2007) ABT-888, an orally active poly(ADP-ribose) polymerase inhibitor that potentiates DNA-damaging agents in preclinical tumor models. Clin Cancer Res 13:2728–2737. doi:10.1158/1078-0432.CCR-06-3039
Funding
TLS gratefully acknowledges the National Cancer Institute/National Institutes of Health NRSA Fellowship Award F30CA174058-01.
Ethics declarations
Conflict of interest
TLS, KGP, QEW, MAB declares that they have no conflict of interest.
Disclosures
TJK has served as a consultant for Varian Medical Systems, Inc, and on an advisory board for Abbvie, Inc. Neither of these activities pertains to this manuscript.
Ethical approval
This article does not contain any studies with human participants or animals performed by any of the authors.
Appendix I: MEDLINE search strategy
Appendix I: MEDLINE search strategy
1.

exp Prostatic Neoplasms/(103009)

2.

(prostat* adj3 (cancer* or neoplasm* or carcinoma* or adenocarcinoma* or tumo?r*)).tw. (108260)

3.

exp Brain Neoplasms/(128267)

4.

((brain or intracranial or cranial or cranium) adj3 (cancer* or neoplasm* or carcinoma* or adenocarcinoma* or tumo?r*)).tw. (48690)

5.

exp Neoplasm Metastasis/(170272)

6.

(metastas* or metastat*).tw. (357775)

7.

1 or 2 (127959)

8.

or/3 and 4 (157684)

9.

5 or 6 (427218)

10.

7 and 8 and 9 (481)

11.

exp animals/not humans/(4156219)

12.

10 not 11 (470)
About this article
Cite this article
Sita, T.L., Petras, K.G., Wafford, Q.E. et al. Radiotherapy for cranial and brain metastases from prostate cancer: a systematic review. J Neurooncol 133, 531–538 (2017). https://doi.org/10.1007/s11060-017-2460-6
Received:

Accepted:

Published:

Issue Date:

DOI: https://doi.org/10.1007/s11060-017-2460-6
Keywords