Abstract
Inhibitory activity of a decoction of meadowsweet, given postnatally, was studied in rats at risk for neurogenic and renal tumors initiated by transplacental exposure to ethylnitrosourea (ENU). Chemical analysis of ethanol and aqueous extracts of meadowsweet has shown high content of biologically active flavonoids and tannins. Pregnant rats of LIO strain were given a single i.v. injection of ENU, 75 mg/kg, оn the 21st day of gestation. After weaning at 3 weeks after birth, the offspring were divided into two groups: the first was a positive control (ENU), while rats in the second group (ENU + meadowsweet) were given daily a decoction of meadowsweet as drinking water throughout their lifetime. All rats of the first group (ENU) developed multiple malignant tumors, which occurred in brain (86%), spinal cord (43%), peripheral and cranial nerves (29%) and in kidney (31%). More than one-third of CNS tumors were oligodendrogliomas. Mixed gliomas (oligoastrocytomas) occurred less frequently. All other types including astrocytomas, glioblastomas, and ependymomas were rare. All PNS tumors were neurinomas (schwannomas). The spectrum of tumors was similar in rats of the second group. Postnatal consumption of meadowsweet significantly reduced number of tumor-bearing rats (by 1.2 times), the incidence and multiplicity of CNS tumors (brain—by 2.0 and 2.1 times, respectively; spinal cord—by 3.1 and 3.0 times, respectively) and significantly increased latency period, compared to rats of the first group. No significant reduction in PNS or renal tumors was seen in rats given meadowsweet. Meadowsweet extract can be considered an effective cancer preventive agent especially as a neurocarcinogenesis inhibitor.
Access options
Buy single article
Instant access to the full article PDF.
USD 39.95
Price includes VAT (USA)
Tax calculation will be finalised during checkout.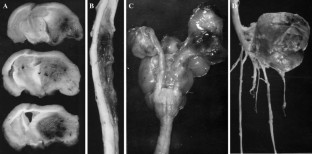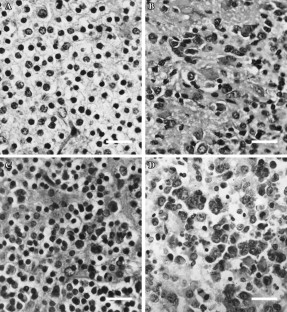 References
1.

Kaderali Z, Lamberti-Pasculli M, Rutka JT (2009) The changing epidemiology of paediatric brain tumours: a review from the Hospital for Sick Children. Childs Nerv Syst 25:787–793

2.

Johnson KJ, Cullen J, Barnholtz-Sloan JS, Ostrom QT, Langer CE, Turner MC, McKean-Cowdin R, Fisher JL, Lupo PJ, Partap S, Schwartzbaum JA, Scheurer ME (2014) Childhood brain tumor epidemiology: a brain tumor epidemiology consortium review. Cancer Epidemiol Biomarkers Prev 23:2716–2736

3.

Llopis-González A, Alcaide Capilla T, Chenlo Alonso U, Rubio-López N, Alegre-Martinez A, Morales Suárez-Varela M (2015) Central nervous system (CNS) cancer in children and young people in the European Union and its involvements with socio-economic and environmental factors. J Neurol Sci 359:151–155

4.

Serrano D, Lazzeroni M, Bonanni B (2015) Cancer chemoprevention: much has been done, but there is still much to do. State of the art and possible new approaches. Mol Oncol 9:1008–1017

5.

Shoemaker RH, Suen CS, Holmes CA, Fay JR, Steele VE (2016) The National Cancer Institute's PREVENT cancer preclinical drug development program: overview, current projects, animal models, agent development strategies, and molecular targets. Semin Oncol 43:189–197

6.

Ivankovic S, Druckrey H (1968) Transplacental induction of malignant tumors of the nervous system. I. Ethyl-nitroso-urea (ENU) in BD IX rats. Z Krebsforsch 71:320–360 (in German)

7.

Swenberg JA, Koestner A, Wechsler W, Denlinger RH (1972) Quantitative aspects of transplacental tumor induction with ethylnitrosourea in rats. Cancer Res 32:2656–2660

8.

Lantos PL (1986) Development of nitrosourea-induced brain tumours–with a special note on changes occurring during latency. Food Chem Toxicol 24:121–127

9.

Alexandrov VA, Bespalov VG, Boone CB, Kelloff GJ, Malony WF (1991) Study of postnatal effects of chemopreventive agents on offspring of ethylnitrosourea-induced transplacental carcinogenesis in rats. I. Influence of retinol acetate, alpha-tocopherol acetate, thiamine chloride, sodium selenite, and alpha-difluoromethylornithine. Cancer Lett 60:177–184

10.

Alexandrov VA, Bespalov VG, Morozov VG, Khavinson VKh, Anisimov VN (1996a) Study of the post-natal effects of chemopreventive agents on ethylnitrosourea-induced transplacental carcinogenesis in rats. II. Influence of low-molecular-weight polypeptide factors from the thymus, pineal gland, bone marrow, anterior hypothalamus, brain cortex and brain white substance. Carcinogenesis 17:1931–1934

11.

Alexandrov VA, Bespalov VG, Petrov AS, Troyan DN, Lidaks MYu (1996b) Study of the post-natal effects of chemopreventive agents on ethylnitrosourea-induced transplacental carcinogenesis in rats. III. Inhibitory action of indomethacin, voltaren, theophylline and epsilon-aminocaproic acid. Carcinogenesis 17:1935–1939

12.

Vogl S, Picker P, Mihaly-Biso J, Fakhrudin N, Atanasov AG, Heiss EH, Wawrosch C, Reznicek G, Dirsch VM, Saukel J, Kopp B (2013) Ethnopharmacological in vitro studies on Austria's folk medicine: an unexplored lore in vitro anti-inflammatory activities of 71 Austrian traditional herbal drugs. J Ethnopharmacol 149:750–771

13.

Barros L, Alves CT, Duenas M, Silva S, Oliveira R, Carvalho AM, Henriques M, Santos-Buelga C, Ferreira IC (2013) Characterization of phenolic compounds in wild medicinal flowers from Portugal by HPLC-DAD-ESI/MS and evaluation of antifungal properties. Ind Crops Prod 44:104–110

14.

Katanić J, Boroja T, Stanković N, Mihailović V, Mladenović M, Kreft S, Vrvić MM (2015) Bioactivity, stability and phenolic characterization of Filipendula ulmaria (L) Maxim. Food Funct 6:1164–1175

15.

Denev P, Kratchanova M, Ciz M, Lojek A, Vasicek O, Blazheva D, Nedelcheva P, Vojtek L, Hyrsl P (2014) Antioxidant, antimicrobial and neutrophil-modulating activities of herb extracts. Acta Biochim Pol 61:359–367

16.

European Medicines Agency (2015) Assessment report on Filipendula ulmaria (L.) Maxim., herba and Filipendula ulmaria (L.) Maxim. flos. Available at http://www.ema.europa.eu/ema. Accessed 20 July 2016

17.

Shu L, Cheung K-L, Khor TO, Kong A-N (2010) Phytochemicals: cancer chemoprevention and suppression of tumor onset and metastasis. Cancer Metastasis Rev 29:483–502

18.

Thakur VS, Deb G, Babcook MA, Gupta S (2014) Plant phytochemicals as epigenetic modulators: role in cancer chemoprevention. AAPS J 16:151–163

19.

Woisky R, Salatino A (1998) Analysis of propolis: some parameters and procedures for chemical quality control. J Apic Res 37:99–105

20.

Butler LG, Price MC, Brotherton JE (1982) Vanillin assay for proanthocyanidins (condensed tannins): modification of solvent for estimation of the degree of polymerization. J Agricult Food Chem 30:1087–1089

21.

Oktyabrsky O, Vysochina G, Muzyka N, Samoilova Z, Kukushkina T, Smirnova G (2009) Assessment of anti-oxidant activity of plant extracts using microbial test systems. J Appl Microbiol 106:1175–1183

22.

van Beek TA (2002) Chemical analysis of Ginkgo biloba leaves and extracts. J Chromatogr A 967:21–35

23.

Anisimov VN, Ukraintseva SV, Anikin IV, Popovich IG, Zabezhinski MA, Bertsein LM, Arutjunyan AV, Ingram DK, Lane MA, Roth GS (2005) Effects of phentermine and phenformin on biomarkers of aging in rats. Gerontology 51(1):19–28

24.

Turusov VS, Mohr U (eds) (1990) Pathology of tumors in laboratory animals. Tumors of the Rat. Vol. 1, 2nd edn. IARC Sci Publ No. 99. IARC, Lyon

25.

Fecka I (2009) Qualitative and quantitative determination of hydrolysable tannins and other polyphenols in herbal products from meadowsweet and dog rose. Phytochem Analysis 20:177–190

26.

Druckrey H, Landschütz C, Ivankovic S (1970) Transplacental induction of malignant tumours of the nervous system. II. Ethyl-nitrosurea in 10 genetically defined strains of rats. Z Krebsforsch 73:371–386 (in German)

27.

Koestner A, Swenberg JA, Wechsler W (1972) Experimental tumors of the nervous system induced by resorptive N-nitrosourea compounds. Prog Exp Tumor Res 17:9–30

28.

Koestner A, Swenberg JA, Denlinger RH (1979) Host factors affecting perinatal carcinogenesis by resorptive alkylnitrosoureas in rats. In: Rice JM (ed) Perinatal Carcinigenesis, Nat Cancer Inst Monogr 51. NCI, Bethesda, pp 211–217

29.

Zook BC, Simmens SJ, Jones RV (2000) Evaluation of ENU-induced gliomas in rats: nomenclature, immunochemistry, and malignancy. Toxicol Pathol 28:193–201

30.

Bertrand L, Mukaratirwa S, Bradley A (2014) Incidence of spontaneous central nervous system tumors in CD-1 mice and Sprague-Dawley, Han-Wistar, and Wistar rats used in carcinogenicity studies. Toxicol Pathol 42:1168–1173

31.

Vinogradova IA, Anisimov VN, Bukalev AV, Semenchenko AV, Zabezhinski MA (2009) Circadian disruption induced by light-at-night accelerates aging and promotes tumorigenesis in rats. Aging 1:855–865

32.

Goth R, Rajewsky MF (1974) Molecular and cellular mechanisms associated with pulse-carcinogenesis in the rat nervous system by ethyinitrosourea: ethylation of nucleic acids and elimination rates of ethylated bases from the DNA of different tissues. Z Krebsforsch 82:37–64

33.

Chang MJ, Koestner A, Hart RW (1981) Interrelationships between cellular proliferation, DNA alkylation and age as determinants of ethylnitrosourea-induced neoplasia. Cancer Lett 13:39–45

34.

Müller R, Rajewsky MF (1983) Elimination of O6-ethylguanine from the DNA of brain, liver, and other rat tissues exposed to ethylnitrosourea at different stages of prenatal development. Cancer Res 43:2897–2904

35.

Perantoni AO, Rice JM, Reed CD, Watatani M, Wenk ML (1987) Activated neu oncogene sequences in primary tumors of the peripheral nervous system induced in rats by transplacental exposure to ethylnitrosourea. Proc Natl Acad Sci USA 84:6317–6321

36.

Yamasaki H, Hollstein M, Marte lN, Cabral JR, Galendo D, Tomatis L (1987) Transplacental induction of a specific mutation in fetal Ha-ras and its critical role in post-natal carcinogenesis. Int J Cancer 40:818–822

37.

Brüstle O, Ohgaki H, Schmitt HP, Walter GF, Ostertag H, Kleihues P (1992) Primitive neuroectodermal tumors after prophylactic central nervous system irradiation in children. Association with an activated K-ras gene. Cancer 69:2385–2392

38.

Rice JM (2006) Inducible and transmissible genetic events and pediatric tumors of the nervous system. J Radiat Res 47(Suppl):B1–B11

39.

Popovich IG, Alexandrov VA, Anisimov VN, Napalkov NP (1989) Influеnce of hormonal disturbances on transplacental and multigeneration carcinogenesis in rats. In: Napalkov NP, Rice JM et al (eds) Perinatal and multigeneration carcinogenesis, IARC Sci Publ No. 96. IARC, Lyon, pp 35–49

40.

Berstein LM, Alexandrov VA (1989) Fetal macrosomia and sex differences in the influence of modifying factors on transplacental carcinogenesis. In: Napalkov NP, Rice JM et al (eds) Perinatal and multigeneration carcinogenesis, IARC Sci Publ No. 96. IARC, Lyon, pp 57–61

41.

Alexandrov V, Aiello C, Rossi L (1990) Modifying factors in prenatal carcinogenesis (review). In Vivo 4:327–336

42.

Su ZY, Shu L, Khor TO, Lee JH, Fuentes F, Kong AN (2013) A perspective on dietary phytochemicals and cancer chemoprevention: oxidative stress, nrf2, and epigenomics. Top Curr Chem 329:133–162

43.

Ramos S (2008) Cancer chemoprevention and chemotherapy: dietary polyphenols and signalling pathways. Mol Nutr Food Res 52:507–526

44.

Bespalov VG, Alexandrov VA (1985) The influence of anticarcinogenic substances on the transplacental carcinogenic effect of N-ethyl-N-nitrosourea. Voprosy Oncologii 7:73–76 (in Russian)

45.

Morozov VG, Khavinson WKh (1983) Cytomediators as a new class of biological regulators of multicellular system. Usp Sovrem Biol 96:339–352 (in Russian)

46.

Raju NR, Koestner A, Marushige K, Lovell KL, Okazaki D (1989) Effect of nerve growth factor on the transplacental induction of neurinomas by ethylnitrosourea in Sprague-Dawley rats. Cancer Res 49:7120–7123

47.

Reyes S, Rembao D, Sotelo J (2001) The antimalarials quinacrine and chloroquine potentiate the transplacental carcinogenic effect of ethylnitrosourea on ependymal cells. Brain Tumor Pathol 18:83–87
Acknowledgements
This work was partially financially supported by Government of Russian Federation, Grant 074-U01. The authors wish to thank Professor Jerry M. Rice, Georgetown University Medical Center, Washington, DC, USA for scientific advice and editorial suggestions on the manuscript.
Ethics declarations
Conflict of interest
The authors declare that there is no conflict of interest.
About this article
Cite this article
Bespalov, V.G., Alexandrov, V.A., Vysochina, G.I. et al. The inhibiting activity of meadowsweet extract on neurocarcinogenesis induced transplacentally in rats by ethylnitrosourea. J Neurooncol 131, 459–467 (2017). https://doi.org/10.1007/s11060-016-2323-6
Received:

Accepted:

Published:

Issue Date:
Keywords
Ethylnitrosourea

Neurogenic tumors

Meadowsweet decoction

Chemoprevention