Abstract
Forest degradation is a severe threat to the provision of ecosystem services, such as timber production, biodiversity and hydrogeological protection. Forest abandonment is one of the main causes of forest degradation in Mediterranean areas where the low value-added of forest activities affects economic sustainability. This issue requires urgent restoration actions which must be supported by cost–benefit analysis that comprises all forestry activities that generate income, including the recreational ones. In effect, while the impact of forest management systems on timber production is well studied, the impact of recreational values is not. The present article intends to demonstrate that different forms of forest management result in a differing willingness to pay (WTP) for maintaining the recreational use of forests. We collected 248 questionnaires from respondents who confirmed their WTP for the maintenance of the recreational function of forests under three management systems: coppice, active conversion to high forest, and the natural evolution of forests. Moreover, we tested the influence of certain socio-demographic variables on individual WTP. Users elicited a high preference for conversion to high forest, while natural evolution was the least preferred management system. Moreover, males and users with higher levels of education had a greater WTP for conversion to the high forest approach.
This is a preview of subscription content, log in to check access.
Access options
Buy single article
Instant access to the full article PDF.
US$ 39.95
Tax calculation will be finalised during checkout.
Subscribe to journal
Immediate online access to all issues from 2019. Subscription will auto renew annually.
US$ 99
Tax calculation will be finalised during checkout.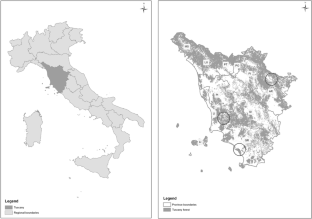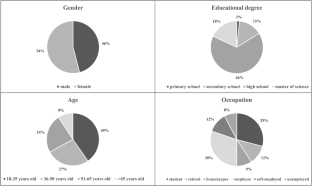 Notes
1.

System and approach are used as synonyms in the article.

2.

The areas are related to the LIFE FutureForCoppiceS Project, LIFE14 ENV/IT/000514.

3.

Heterogeneous agricultural areas are considered as temporary crops associated with permanent crops, cropping systems, and particle complexes. Areas are predominantly occupied by agricultural fields with significant natural areas and areas of agricultural woods.
References
Acar C, Sakici C (2008) Assessing landscape perception of urban rocky habitats. Build Environ 43:1153–1170

Alphonce R, Alfnes F, Sharma A (2014) Consumer vs. citizen willingness to pay for restaurant food safety. Food Policy 49:160–166

Andersen S, Harrison GW, Lau MI, Rutström EE (2006) Elicitation using multiple price list formats. Exp Econ 9(4):383–405

Backéus S, Wikström P, Lämås T (2006) Modeling carbon sequestration and timber production in a regional case study. Silva Fenn 40:615–629

Baerenklau KA, González-Cabán A, Paez C, Chavez E (2010) Spatial allocation of forest recreation value. J Forest Econ 16:113–126

Bernetti I, Ciampi C, Fagarazzi C, Sacchelli S (2009) I comparti forestale e di prima trasformazione del legno. In: AA.VV. Stima della potenzialità produttiva delle agrienergie in Toscana, Manuale ARSIA, Firenze, pp 43–70

Berrens RP, Bohara A, Kerkvliet J (1997) A randomized response approach to dichotomous choice contingent valuation. Am J Agric Econ 79:252–266

Bestard AB, Font AR (2009) Environmental diversity in recreational choice modelling. Ecol Econ 68:2743–2750

Birol E, Karousakis K, Koundouri P (2006) Using economic valuation techniques to inform water resources management: a survey and critical appraisal of available techniques and an application. Sci Total Environ 365:105–122

Boncinelli F, Pagnotta G, Riccioli F, Casini L (2015a) The determinants of quality of life in rural areas from a geographic perspective: the case of Tuscany. Rev Urban Reg Dev Stud 27:104–117

Boncinelli F, Riccioli F, Marone E (2015b) Do forests help to keep my body mass index low? Forest Policy Econ 54:11–17

Bord RJ, O'Connor RE (1997) The gender gap in environmental attitudes: the case of perceived vulnerability to risk. Soc Sci Q 78:830–840

Bottalico F, Pesola L, Vizzarri M, Antonello L, Barbati A, Chirici A, Corona P, Cullotta S, Garfi V, Giannico V, Lafortezza R, Lombardi F, Marchetti M, Nocentini S, Riccioli F, Travaglini D, Sallustio L (2016) Modeling the influence of alternative forest management scenarios on wood production and carbon storage: a case study in the Mediterranean region. Environ Res 144(Part B):72–87

Boyle KJ, Johnson FR, McCollum DW, Desvouges WH, Dunford RW, Hudson SP (1996) Valuing public goods: discrete versus continuous contingent-valuation responses. Land Econ 72:381–396

Brown K, Taylor L (2000) Do as you say, say as you do: evidence on gender differences in actual and stated contributions to public goods. J Econ Behav Organ 43:127–139

Cameron TA (1987) The impact of grouping coarseness in alternative grouped-data regression models. J Econom 35:37–57

Cameron TA, Englin J (1997) Respondent experience and contingent valuation of environmental goods. J Environ Econ Manag 33:296–313

Cameron TA, Huppert DD (1989) OLS versus ML estimation of non-market resource values with payment card interval data. J Environ Econ Manag 17:230–246

Cameron AC, Trivedi PK (2005) Microeconometrics: methods and applications. Cambridge University Press, New York

Ceccarelli T, Salvati L, Bajocco S, Perini P (2015) Land-use trajectories and 'syndromes' of land degradation in Northern Italy. Ital J Reg Sci 1:85–98

Chaudhry P, Singh B, Tewari VP (2007) Non-market economic valuation in developing countries: role of participant observation method in CVM analysis. J Forest Econ 13:259–275

Ciccarese L, Mattsson A, Pettenella D (2012) Ecosystem services from forest restoration: thinking ahead. New Forest 43:543–560

Cozzi M, Persiani G, Viccaro M, Riccioli F, Fagarazzi C, Romano S (2015) Innovative approaches to the classification of rural areas: from the European addresses to the local application. Aestimum 67:97–110

Dhakal B, Yao RT, Turner JA, Barnard T (2012) Recreational users' willingness to pay and preferences for changes in planted forest features. Forest Policy Econ 7:34–44

Edwards D, Jay M, Jensen FS, Lucas B, Marzano M, Montagné C, Peace A, Weiss G (2012) Public preferences for structural attributes of forests: towards a Pan-European perspective. Forest Policy Econ 19:12–19

EUROSTAT (2011) Forestry in the EU and the world, a statistical portrait. Eurostat statistical books, Publications Office of the European Union, ISBN 978-92-79-19988-2

FOREST EUROPE (2015) State of Europe's Forests 2015. http://foresteurope.org/state-europes-forests-2015-report. Accessed 12 Apr 2018

Holgén P, Mattsson L, Li CZ (2000) Recreation values of boreal forest stand types and landscapes resulting from different silvicultural systems: an economic analysis. J Environ Manag 60:173–180

Horne P, Boxall PC, Adamowicz WL (2005) Multiple-use management of forest recreation sites: a spatially explicit choice experiment. Forest Ecol Manag 207:189–199

Hu W (2006a) Comparing consumers' preferences and willingness to pay for no-GM oil using a contingent valuation approach. Empir Econ 31:143–150

Hu W (2006b) Use of spike models in measuring consumers' willingness to pay for non-GM oil. J Agric Appl Econ 38(3):525–538

Hu W, Woods T, Bastin S, Cox L, You W (2011) Assessing consumer willingness to pay for value-added blueberry products using a payment card survey. J Agric Appl Econ 43:243–258

INFC (2015) Third National Forest Inventory. http://www.sian.it/inventarioforestale. Accessed Aug 23 2017

ISTAT (2016) Occupazione e disoccupazione in Toscana. http://www.regione.toscana.it/-/occupazione-e-disoccupazione-in-toscana-dati-2016. Accessed 16 Mar 2018

Jacobs DF, Oliet JA, Aronson J, Bolte A, Bullock JM, Donoso PJ, Landhausser SM, Madsen P, Peng S, Rey-Benayas JM, Weber JC (2015) Restoring forests: What constitutes success in the twenty-first century? New Forest 46:601–614

Kniivila M (2006) Users and non-users of conservation areas: Are there differences in WTP, motives and the validity of responses in CVM surveys? Ecol Econ 59:530–539

Kula E (1994) Economics of natural resources, the environment and policies. Chapman & Hall, London

Lockwood M, Loomis J, DeLacy T (1993) A contingent valuation survey and benefit–cost analysis of forest preservation in East Gippsland, Australia. J Environ Manag 38:233–243

Loomis J (2005) Updated outdoor recreation use values on national forests and other public lands. General Technical Report PNW-GTR-658, U.S. Department of Agriculture, Forest Service, Pacific Northwest Research Station, Portland, OR

Marinelli A, Marone E (2013) Il valore economico totale dei boschi della Toscana. Franco Angeli editore, Milano

Mitchell RC, Carson RT (1984) A contingent valuation estimate of nation freshwater benefits. Report to the U.S. Environmental Protection Agency, Resource for the future, Washington

Mitchell RC, Carson RT (1989) Using surveys to value public goods: the contingent valuation method. RFF Press, Washington

Molina JR, Rodriguez F, Herrera MA (2016) Integrating economic landscape valuation into Mediterranean territorial planning. Environ Sci Pol 56:120–128

Nicolescu, VN, Carvalho, J, Hochbichler, E, Bruckman, V, Piqué-Nicolau, M, Hernea, C, Viana, H, Štochlová, P, Ertekin, M, Tijardovic, M, Dubravac, T, Vandekerkhove, K, Kofman, PD, Rossney, D, Unrau, A (2017) Silvicultural guidelines for European coppice forests. COST Action FP1301 Reports. Albert Ludwig University of Freiburg

Nielsen AB, Olsen SB, Lundhede T (2007) An economic valuation of the recreational benefits associated with nature-based forest management practices. Landsc Urb Plan 80:63–71

Pouta E, Rekola M, Kuuluvainen J, Tahvonen O, Li CZ (2000) Contingent valuation of the Natura 2000 nature conservation programme in Finland. Forestry 73:119–128

Rabe-Hesketh S, Skrondal A (2012) Multilevel and longitudinal modeling using Stata. Vol I: Continuous responses, 3rd edn. Stata Press, College Station

Ready RC, Navrud S, Dubourg WR (2001) How do respondents with uncertain willingness to pay answer contingent valuation questions. Land Econ 77(3):315–326

Ressurreicao A, Gibbons J, Dentinho TP, Kaiser M, Santos RS, Edwards-Jones G (2011) Economic valuation of species loss in the open sea. Ecol Econ 70:729–739

Riccioli F, El Asmar T, El Asmar JP, Fagarazzi C, Casini L (2016) Artificial neural network for multifunctional areas. Environ Monit Assess 188:1–11

Riera P, Signorello G, Thiene M, Mahieu PA, Navrud S, Kaval P, Rulleau B, Mavsar R, Madureira L, Meyerhoff J, Elsasser P, Notaro S, De Salvo M, Giergiczny M, Dragoi S (2012) Non-market valuation of forest goods and services: good practice guidelines. J Forest Econ 18:259–270

Romano S, Cozzi M, Fanelli L, Viccaro M (2014) Climate change and forests vulnerability in Basilicata region: Economic damage evaluation. In: Conference proceedings environmental sustainability and food security, International Congress, Potenza, 17–19 June 2014

Roth M (2006) Validating the use of Internet survey techniques in visual landscape assessment: an empirical study from Germany. Landsc Urb Plan 78:179–192

Sacchelli S, Fagarazzi C, Bernetti I (2013) Economic evaluation of forest biomass production in central Italy: a scenario assessment based on spatial analysis tool. Biomass Bioenergy 53:1–10

Scarpa R, Gilbride TJ, Campbell D, Hensher DA (2009) Modelling attribute non-attendance in choice experiments for rural landscape valuation. Eur Rev Agric Econ 36(2):151–174

Schirpke U, Scolozzi R, De Marco C, Tappeiner U (2014) Mapping beneficiaries of ecosystem services flows from Natura 2000 sites. Ecosyst Serv 9:170–179

Tao Z, Yan H, Zhan J (2012) Economic valuation of forest ecosystem services in Heshui Watershed using contingent valuation method. Procedia Environ Sci 13:2445–2450

Tempesta T, Thiene M (2006) Percezione e valore del paesaggio. Franco Angeli editore, Milano

Tian X, Yu X, Holst R (2011) Applying the payment card approach to estimate the WTP for green food in China. No 23, IAMO Forum 2011: Will the "BRICs Decade" Continue? Prospects for Trade and Growth, Leibniz Institute of Agricultural Development in Central and Eastern Europe (IAMO)

Venkatachalam L (2004) The contingent valuation method: a review. Environ Impact Assess 24:89–124

Voces González R, Díaz Balteiro L, López-Peredo Martínez E (2010) Spatial valuation of recreation activities in forest systems: application to province of Segovia (Spain). Forest Syst 19:36–50

Voltaire L, Donfouet HPP, Pirrone C, Larzillière A (2017) Respondent Uncertainty and Ordering Effect on Willingness to Pay for Salt Marsh Conservation in the Brest Roadstead (France). Ecol Econ 137:47–55

Walsh RG, Loomis JB, Gillman RA (1984) Valuing option, existence and bequest demands for wilderness. Land Econ 60:4–29

Wang R, Zaho J, Liu Z (2016) Consensus in visual preferences: the effects of aesthetic quality and landscape types. Urb For Urb Green 20:210–217

Zandersen M, Termansen M (2013) TEEB Nordic case: assessing recreational values of Danish forests to guide national plans for afforestation. In: Kettunen M, Vihervaara P, Kinnunen S, D'Amato D, Badura T, Argimon M, Ten Brink P (eds) Socio-economic importance of ecosystem services in the Nordic countries: scoping assessment in the context of The Economics of Ecosystems and Biodiversity (TEEB). Nordic Council of Ministers, Copenhagen

Zandersen M, Tol Richard SJ (2009) A meta-analysis of forest recreation values in Europe. J Forest Econ 15:109–130
Acknowledgements
The results that contributed to this work have been funded by the LIFE Programme of the European Commission under the Grant Agreement LIFE14 ENV/IT/000514 (LIFE FutureForCoppiceS, "Shaping future forestry for sustainable coppices in Southern Europe: the legacy of past management trials").
About this article
Cite this article
Riccioli, F., Marone, E., Boncinelli, F. et al. The recreational value of forests under different management systems. New Forests 50, 345–360 (2019). https://doi.org/10.1007/s11056-018-9663-3
Received:

Accepted:

Published:

Issue Date:
Keywords
Forest management

Contingent valuation

Payment card

Random effects interval model