Abstract
Polyoxometalate-functionalized magnetic nanoparticles (Fe3O4@SiO2–MnPOW) were successfully synthesized via covalent anchoring of Mn(II)-substituted phosphotungstate on ammonium-modified Fe3O4@SiO2 nanoparticles. The complete characterization of nanoparticles has been carried out by scanning electron microscope, energy-dispersive X-ray, X-ray diffraction, Fourier transform infrared and elemental analysis. The resulting nanocomposites were efficient catalysts for the selective oxidation of sulfides with different green oxidants in good to excellent yields and also high selectivity. Leaching and recycling tests showed that the nanocatalyst can be reused several times without significant loss of efficiency.
Graphical Abstract

Access options
Buy single article
Instant access to the full article PDF.
US$ 39.95
Tax calculation will be finalised during checkout.
Subscribe to journal
Immediate online access to all issues from 2019. Subscription will auto renew annually.
US$ 79
Tax calculation will be finalised during checkout.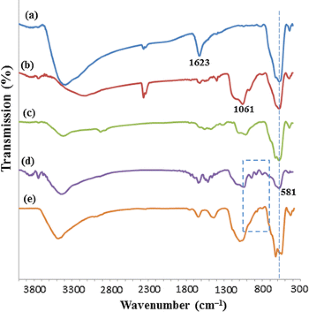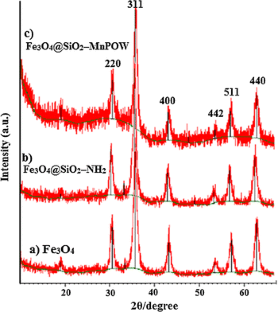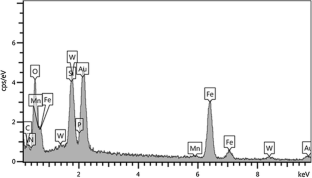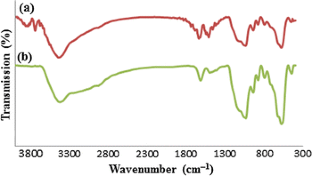 Acknowledgments
The authors are grateful to the University of Guilan and the Golpayegan University of Technology for financial support.
About this article
Cite this article
Moradi-Shoeili, Z., Zare, M. & Bagherzadeh, M. Synthesis and characterization of magnetic silica-supported Mn(II)-substituted polyoxophosphotungstate as catalyst in sulfoxidation reaction. J Nanopart Res 18, 298 (2016). https://doi.org/10.1007/s11051-016-3609-5
Received:

Accepted:

Published:
Keywords
Phosphotungstate

Heterogeneous catalyst

Magnetic nanocomposite

Sulfoxidation reaction