Abstract
Here, we developed a facile route to synthesize carbon nanotube-based FePt nanocomposites (FePt/CNTs) as a potential theranostic platform in the cancer treatment. FePt/CNTs were firstly synthesized via one-pot polyol route, and then functionalized with 6-arm-polyethylene glycol-amine polymer. The average size of FePt nanoparticles (NPs) is 3–4 nm, which is dispersed on the CNT surface (ca.50–150 nm). The as-prepared FePt NPs display high cytotoxicity by highly reactive oxygen species in cancer cells. Folic acid and fluorescein isothiocyanate are assembled onto the surface of FePt/CNTs for effective targeting of folate receptor-positive cancer cells and simultaneously for the visualization of cellular uptake. Therefore, the FePt/CNTs NPs capability of simultaneously performing diagnosis, therapy, and targeting is, therefore, promising for future potential widespread application in biomedicine.
Access options
Buy single article
Instant access to the full article PDF.
USD 39.95
Price excludes VAT (USA)
Tax calculation will be finalised during checkout.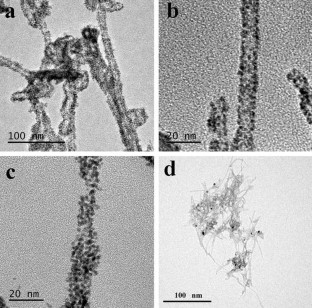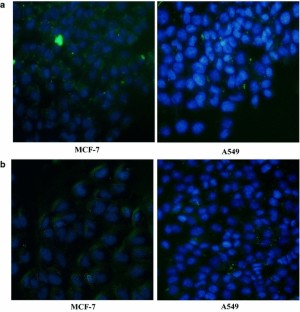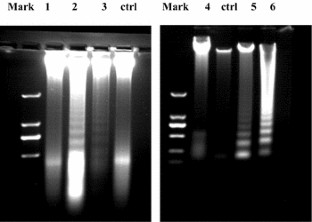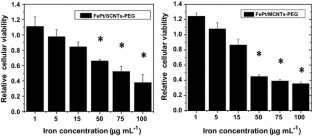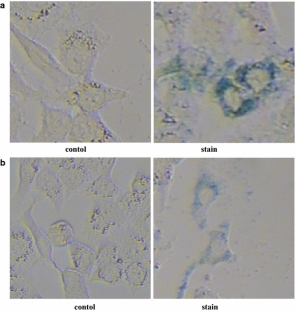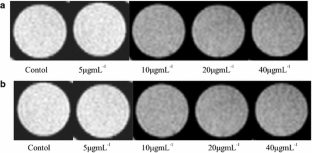 References
Ai H, Flask C, Weinberg B, Shuai XT, Pagel MD, Farrell D, Duerk J, Gao J (2005) Magnetite-loaded polymeric micelles as ultrasensitive magnetic-resonance probe. Adv Mater 17:1949–1952

Arbab AS, Bashaw LA, Miller BR, Jordan EK, Lewis BK, Kalish H, Frank J (2003) Characterization of biophysical and metabolic properties of cells labeled with superparamagnetic iron oxide nanoparticles and transfection agent for cellular MR imaging. Radiology 229:838–846

Bhirde AA, Patel V, Gavard J, Zhang GF, Sousa AA, Masedunskas A, Leapman RD, Weigert R, Gutkind JS, Rusling JF (2009) Targeted Killing of cancer cells in vivo and in vitro with EGF-directed carbon nanotube-based drug delivery. ACS Nano 3:307–316

Chen T, Shukoor MI, Wang R, Zhao ZL, Yuan Q, Bamrungsap S, Xiong XL, Tan WH (2011a) Smart multifunctional nanostructure for targeted cancer chemotherapy and magnetic resonance imaging. ACS Nano 5:7866–7873

Chen WH, Yi PW, Zhang Y, Zhang LM, Deng ZW, Zhang ZJ (2011b) composites of aminodextran-coated Fe3O4 nanoparticles and graphene oxide for cellular magnetic resonance imaging. Acs App Mater Inter 3:4085–4091

Chen CL, Kuo LR, Lee SY, Hwu YK, Chou SW, Chen CC, Chang FH, Lin KH, Tsai DH, Chen YY (2013) Photothermal cancer therapy via femtosecond-laser-excited FePt nanoparticles. Biomaterials 34:1128–1134

Chou SW, Shau YH, Wu PC, Yang YS, Shieh DB, Chen CC (2010) In Vitro and in vivo studies of FePt nanoparticles for dual modal CT/MRI molecular imaging. J Am Chem Soc 132:13270–13278

Fuchigami T, Kawamura R, Kitamoto Y, Nakagawa M, Namiki YA (2012) A magnetically guided anti-cancer drug delivery system using porous FePt capsules. Biomaterials 33:1682–1687

Gao W, Ji LF, Li L, Cui GW, Xu KH, Li P, Tang B (2012) Bifunctional combined Au-Fe2O3 nanoparticles for induction of cancer cell-specific apoptosis and real-time imaging. Biomaterials 33:3710–3718

Higuchi Y (2003) Chromosomal DNA fragmentation in apoptosis and necrosis induced by oxidative stress. Biochem Pharmacol 66:1527–1535

Hu QT, Gan ZB, Zheng XW, Zhao AH, Zhang XH (2011) High-density attachment of FePt nanoparticles on carbon nanotubes by a facile microwave-assisted polyol method. J Nanopart Res 13:3191–3197

Kelkar SS, Reineke TM (2011) Theranostics: combining imaging and therapy. Bioconjugate Chem 22:1879–1903

Laskar A, Ghosh M, Khattak SI, Li W, Yuan XM (2012) Degradation of superparamagnetic iron oxide nanoparticle-induced ferritin by lysosomal cathepsins and related immune response. Nanomedicine 7:705–717

Levy M, Lagarde F, Maraloiu VA, Blanchin MG, Gendron F, Wilhelm C, Gazeau F (2010) Degradability of superparamagnetic nanoparticles in a model of intracellular environment: follow-up of magnetic, structural and chemical properties. Nanotechnology 21:395103

Li CA (2014) A targeted approach to cancer imaging and therapy. Nat Mater 13:110–115

Liu YM, Yang K, Cheng L, Zhu J, Ma XX, Xu H, Li YG, Guo L, Gu HW, Liu Z (2013) PEGylated FePt@Fe2O3 core-shell magnetic nanoparticles: potential theranostic applications and in vivo toxicity studies. Nanomed-Nanotechnol 9:1077–1088

Maenosono S, Saita S (2006) Theoretical assessment of FePt nanoparticles as heating elements for magnetic hyperthermia. IEEE T Magn 42:1638–1642

Malvindi MA, De Matteis V, Galeone A, Brunetti V, Anyfantis GC, Athanassiou A, Cingolani R, Pompa PP (2014) Toxicity assessment of silica coated iron oxide nanoparticles and biocompatibility improvement by surface engineering. Plos One 9:85835

Moghimi N, Leung KT (2013) Fept alloy nanoparticles for biosensing: enhancement of vitamin C sensor performance and selectivity by nanoalloying. Anal Chem 85:5974–5980

Singh N, Jenkins GJS, Nelson BC, Marquis BJ, Maffeis TGG, Brown AP, Williams PM, Wright CJ, Doak SH (2012) The role of iron redox state in the genotoxicity of ultrafine superparamagnetic iron oxide nanoparticles. Biomaterials 33:163–170

Soenen SJH, Himmelreich U, Nuytten N, De Cuyper M (2011) Cytotoxic effects of iron oxide nanoparticles and implications for safety in cell labelling. Biomaterials 32:195–205

Szpak AS, Fiejdasz S, Prendota W, Strączek T, KapustaC Szmyd J, Nowakowska M, Zapotoczny S (2014) T1–T2 Dual-modal MRI contrast agents based on superparamagnetic iron oxide nanoparticles with surface attached gadolinium complexes. J Nanopart Res 16:1–11

Takaki K, Higuchi Y, Hashii M, Ogino C, Shimizu N (2014) Induction of apoptosis associated with chromosomal DNA fragmentation and caspase-3 activation in leukemia L1210 cells by TiO2 nanoparticles. J Biosci Bioeng 117:129–133

Wu W, Li RT, Bian XC, Zhu ZS, Ding D, Li XL, Jia ZJ, Jiang XQ, Hu YQ (2009) Covalently combining carbon nanotubes with anticancer agent: preparation and antitumor activity. ACS Nano 3:2740–2750

Xu CJ, Yuan ZL, Kohler N, Kim JM, Chung MA, Sun SH (2009) FePt nanoparticles as an Fe reservoir for controlled Fe release and tumor inhibition. J Am Chem Soc 131:15346–15351

Zheng XW, Chen WH, Cui P, Wang ZM, Zhang W (2014) Design of multifunctional FePt/GO nanocomposites for targeting, dual-modal imaging diagnostic and in situ therapeutic potential theranostic platform. RSC Adv. 4:58489–58494
Acknowledgments
Financial support of this work by the Natural Science Foundation of China (Nos. 21375057 and 201405074), Shandong Province Natural Science Foundation (No. ZR2013BL007), and the National undergraduate training programs for innovation and entrepreneurship (No. 201410452006) is gratefully acknowledged.
Electronic supplementary material
Below is the link to the electronic supplementary material.
About this article
Cite this article
Chen, W., Zheng, X., Li, S. et al. One-pot synthesis of FePt/CNTs nanocomposites for efficient cellular imaging and cancer therapy. J Nanopart Res 17, 444 (2015). https://doi.org/10.1007/s11051-015-3247-3
Received:

Accepted:

Published:

DOI: https://doi.org/10.1007/s11051-015-3247-3
Keywords