Abstract
Cadmium selenide quantum dots (CdSe QDs), inorganic semiconducting nanocrystals, are alluring increased attraction due to their highly refined chemistry, availability, and super tunable optical properties suitable for many applications in different research areas, such as photovoltaics, light-emitting devices, environmental sciences, and nanomedicine. Specifically, they are being widely used in bio-imaging in contrast to organic dyes due to their high brightness and improved photo-stability, and their ability to tune their absorption and emission spectra upon changing the crystal size. The production of CdSe QDs is mostly assisted by trioctylphosphine oxide compound, which acts as solvent or solubilizing agent and renders the QDs soluble in organic compounds (such as toluene, chloroform, and hexane) that are highly toxic. To circumvent the toxicity-related factor in CdSe QDs, we report the synthesis of CdSe QDs capped with thioglycolic acid (TGA) in an aqueous medium, and their biocompatibility in colo-205 cancer cells. In this study, the [Cd2+]/[TGA] ratio was adjusted to 11:1 and the Se concentration (10 and 15 mM) was monitored in order to evaluate its influence on the optical properties and cytocompatibility. QDs resulted to be quite stable in water (after purification) and RPMI cell medium and no precipitation was observed for long contact times, making them appealing for in vitro experiments. The spectroscopy analysis, advanced electron microscopy, and X-ray diffractometry studies indicate that the final products were successfully formed exhibiting an improved optical response. Colo-205 cells being exposed to different concentrations of TGA-capped CdSe QDs for 12, 24, and 48 h with doses ranging from 0.5 to 2.0 mM show high tolerance reaching cell viabilities as high as 93 %. No evidence of cellular apoptotic pathways was observed as pointed out by our Annexin V assays at higher concentrations. Moreover, confocal microscopy analysis conducted to evaluate the intracellular uptake of TGA-CdSe QDs reveal that the TGA-CdSe QDs were uniformly distributed within the cytosolic side of cell membranes. Our results also suggest that under controlled conditions, direct water-soluble TGA-CdSe QDs can be potentially employed for bio-imaging colo-205 cancer cells with minimal adverse effects.
Access options
Buy single article
Instant access to the full article PDF.
US$ 39.95
Tax calculation will be finalised during checkout.
Subscribe to journal
Immediate online access to all issues from 2019. Subscription will auto renew annually.
US$ 79
Tax calculation will be finalised during checkout.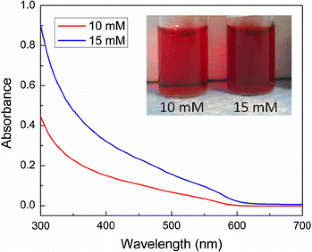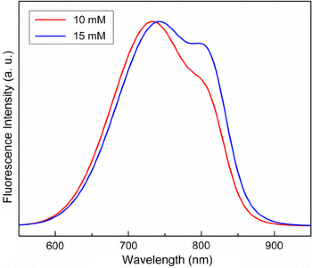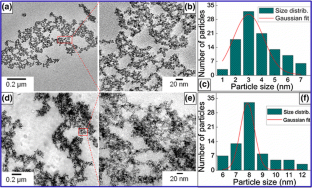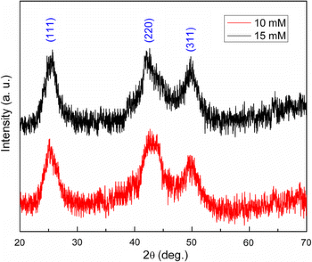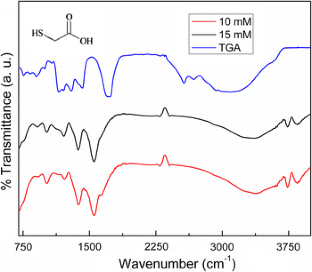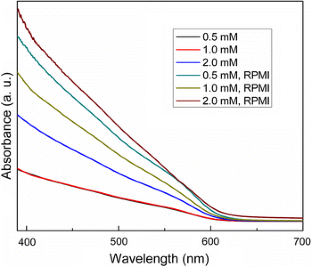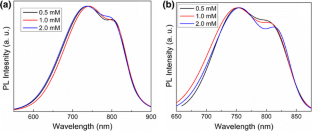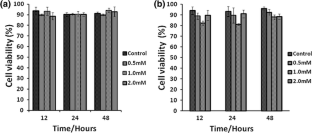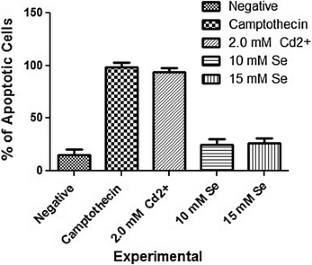 References
Aldeek F, Balan L, Lambert J, Schneider R (2008) The influence of capping thioalkyl acid on the growth and photoluminescence efficiency of CdTe and CdSe quantum dots. Nanotechnology 19:475401

Arslan Z, Ates M, McDuffy W, Agachan MS, Farah IO, Yu WW, Bednar AJ (2011) Probing metabolic stability of CdSe nanoparticles: alkaline extraction of free cadmium from liver and kidney samples of rats exposed to CdSe nanoparticles. J Hazard Mater 192:192–199

Beltran-Huarac J, Wang J, Tanaka H, Jadwisienczak WM, Weiner BR, Morell G (2013) Stability of the Mn photoluminescence in bifunctional ZnS:0.05Mn nanoparticles. J Appl Phys 114:053106

Chan WH, Shiao NH, Lu PZ (2006) CdSe quantum dots induce apoptosis in human neuroblastoma cells via mitochondrial-dependent pathways and inhibition of survival signals. Toxicol Lett 167:191–200

Dailey ME, Mander E, Soll DR, Terasaki M (2006) Confocal microscopy in living cells. In: Pawley JB (ed) Handbook of biological confocal microscopy, 3rd edn. Springer, New York, pp 381–413

Derfus AM, Warren WCM, Bhatia SN (2004) Probing the cytotoxicity of semiconductor quantum dots. Nano Lett 4:11–18

Fang TT, Li X, Wang QS, Zhang ZJ, Liu P, Zhang CC (2012) Toxicity evaluation of CdTe quantum dots with different size on Escherichia coli. Toxicol Vitro 26:1233–1239

Gaponik N, Talapin DV, Rogach AL et al (2002) Thiol-capping of CdTe nanocrystals: an alternative to organometallic synthetic routes. J Phys Chem B 106:7177–7185

Hiraishi H, Terano A, Ota S, Mutoh H, Razandi M, Sugimoto T, Ivey KJ (1991) Role for iron in reactive oxygen species-mediated cytotoxicity to cultured rat gastric mucosal cells. Am J Physiol 260:G556–G563

Jaiswal JK, Mattoussi H, Mauro JM, Simon SM (2003) Long-term multiple color imaging of live cells using quantum dot bioconjugates. Nat Biotechnol 21:47–51

Jamieson T, Bakhshi R, Petrova D, Pocock R, Imani M, Seifalian AM (2007) Biological applications of quantum dots. Biomaterials 28:4717–4732

Jayagopal A, Russ PK, Haselton FR (2007) Surface engineering of quantum dots for in vivo vascular imaging. Bioconjug Chem 18(1424):1433

Jiang H, Ju H (2007) Enzyme-quantum dots architecture for highly sensitive electrochemiluminescence biosensing of oxidase substrates. Chem Commun 4:404–406

Kinkeada B, Hegmann T (2009) Effects of size, capping agent, and concentration of CdSe and CdTe quantum dots doped into a nematic liquid crystal on the optical and electro-optic properties of the final colloidal liquid crystal mixture. J Mater Chem 20:448–458

Lewinski NA, Zhu H, Jo H-J et al (2010) Quantification of water solubilized CdSe/ZnS quantum dots in daphnia magna. Environ Sci Technol 44:1841–1846

Lu HY, Shiao NH, Chan WH (2006) CdSe quantum dots induce apoptosis via activation of JNK and PAK2 in human osteoclast cell line. Med Biol Eng 26:89–96

Park Y, Ryu YM, Wang T et al (2014) Spraying quantum dot conjugates in the colon of live animals enabled rapid and multiplex cancer diagnosis using endoscopy. ACS Nano 8:8896–8910

Petrosillo G, Ruggiero FM, Paradies G (2003) Role of reactive oxygen species and cardiolipin in the release of cytochrome c from mitochondria. FASEB J 17:2202–2208

Price DJ, Joshi JG (1983) Ferritin. Binding of beryllium and other divalent metal ions. J Biol Chem 258:10873–10880

Primera-Pedrozo OM, Arslan Z, Rasulev B, Leszczynski J (2012) Room temperature synthesis of PbSe quantum dots in aqueous solution: stabilization by interactions with ligands. Nanoscale 4:1312–1320

Rim SH, Seeff L, Ahmed F, King JB, Coughlin SS (2009) Colorectal cancer incidence in the United States, 1999–2004: an update analysis of data from the national program of cancer registries and the surveillance, epidemiology, and end results program. Cancer 115:1967–1976

Robel I, Subramanian V, Kuno M, Kamat PV (2006) Quantum dot solar cells. Harvesting light energy with CdSe nanocrystals molecularly linked to mesoscopic TiO2 films. J Am Chem Soc 128:2385–2393

Waisberg M, Joseph P, Hale B, Beyersmann D (2003) Molecular and cellular mechanisms of cadmium carcinogenesis. Toxicology 192:95–117

Walling MA, Novak JA, Shepard JR (2009) Quantum dots for live cell and in vivo imaging. Int J Mol Sci 10:441–491

Xue M, Wang X, Wang H, Tang B (2011) The preparation of glutathione-capped CdTe quantum dots and their use in imaging of cells. Talanta 83:1680–1686

Yan M, Zhang Y, Xu K, Fu T, Qin H, Zheng X (2011) An in vitro study of vascular endothelial toxicity of CdTe quantum dots. Toxicology 282:94–103

Yu WW, Qu L, Guo W, Peng X (2003) Experimental determination of the extinction coefficient of CdTe, CdSe, and CdS nanocrystals. Chem Mater 15:2854–2860

Yu WW, Chang E, Drezek R, Colvin VL (2006) Water-soluble quantum dots for biomedical application. Biochem Biophys Res Commun 348:781–786

Zhai C, Zhang H, Du N, Chen B, Huang H, Wu Y, Yang D (2011) One-pot synthesis of biocompatible CdSe/CdS quantum dots and their applications as fluorescent biological labels. Nanoscale Res Lett 6:31–35
Acknowledgments
We gratefully acknowledge the financial support of the NSF-REU: Puerto Rico Research Training in Cross-Disciplinary Chemical Sciences (NSF funding CHE 126282). UPR-IFN support under Grant award number, EPS 1002410 is also appreciated. Research reported in this publication was also supported in part by an Institutional Development Award (IDeA) to Dr. Zayas from the National Institute of General Medical Sciences of the National Institutes of Health under grant number P20 GM103475. The content is solely the responsibility of the authors and does not necessarily represent the official views of the National Institutes of Health. We thank Dr. Lymarie Fuentes for her help regarding to fluorescence experiments. J.B-H. thanks PR NASA EPSCoR (NASA Cooperative Agreement NNX13AB22A) for financial support. We thank Bismark Madera for the confocal images taken at CIF-UPR.
About this article
Cite this article
Rodriguez-Torres, M.R., Velez, C., Zayas, B. et al. Cytocompatibility of direct water synthesized cadmium selenide quantum dots in colo-205 cells. J Nanopart Res 17, 266 (2015). https://doi.org/10.1007/s11051-015-3064-8
Received:

Accepted:

Published:
Keywords
CdSe QDs

Water

Cell viability

Colo-205

Annexin V

Bio-imaging

Biomedicine