Abstract
We characterize slurries composed of ceria nanoparticles in the range of 100–400 nm by exploiting a new approach which makes the data interpretation independent of any a priori assumption about the sample and provides very accurate and precise measurement of the particle size distribution, irrespectively of the huge polydispersity. The complex field scattered by single particles is determined by simultaneous measurements of the extinction cross section and the forward-scattered field amplitude. Moreover, we show how this approach overcomes typical issues encountered with this kind of suspensions such as the presence of aggregates, spurious components, and gas bubbles, at variance with any other method for measuring single particles. Applications are discussed.
Access options
Buy single article
Instant access to the full article PDF.
USD 39.95
Price excludes VAT (USA)
Tax calculation will be finalised during checkout.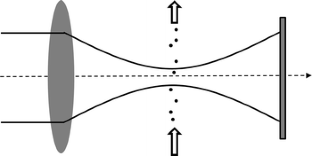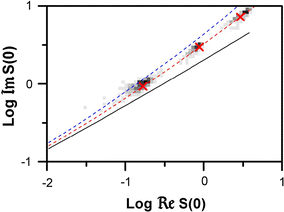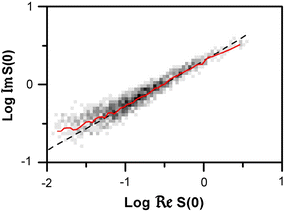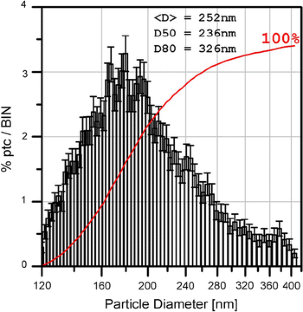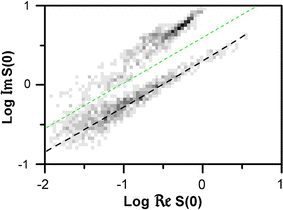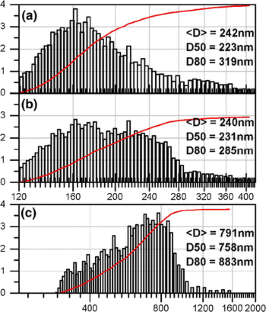 References
Basim GB, Moudgil BM (2002) Effect of soft agglomerates on CMP slurry performance. J Colloid Interface Sci 256:137–142

Basim GB, Adler JJ, Mahajan U, Singh RK, Moudgil BM (2000) Effect of particle size of chemical mechanical polishing slurries for enhanced polishing with minimal defects. J Electrochem Soc 147:3523–3528

Bassini A, Musazzi S, Paganini E, Perini U, Ferri F, Giglio M (1992) Optical particle sizer based on the Chahine inversion algorithm. Opt Eng 31:1112–1117

Batchelder JS, Taubenblatt MA (1991) Measurement of the size and refractive index of a small particle using the complex forward-scattered electromagnetic field. Appl Opt 30:4972–4979

Bohren CF, Huffmann DR (1983) Absorption and Scattering by small particles. Wiley, New York

Borghese F, Denti P, Saija R (2003) Scattering from model nonspherical particles. Springer, Berlin

Budge J (2009) Benefits and limitations of slurry particle analysis and the need for next generation capabilities. 5th Annual Levitronix CMPUG Symposium

Budge J (2013) Challenges of large particle size analysis in CMP Slurries, and opportunities for improved reliability. 29th European CMP users symposium spring 2013

Chylek P, Grams GW, Pinninck RG (1976) Light scattering by irregular randomly oriented particles. Science 193:480–482

Cumbo MJ, Fairhurst D, Jacobs SD, Puchebner BE (1995) Slurry particle size evolution during the polishing of optical glass. Appl Opt 34:3743–3755

Degiorgio V, Potenza MAC, Giglio M (2009) Scattering from anisotropic particles: a challenge for the optical theorem? Eur Phys J E 29:379–382

DeNardis D, Choi H, Kim A, Moinpour M and Oehler A (2005) Investigating the effects of diluting solutions and trace metal contamination on aggregation characteristics of silica-based ILD CMP slurries. In: MRS Proceedings, vol 867, pp W7–W9. doi:10.1557/PROC-867-W7.9

Gabor D (1948) A new microscopic principle. Nature 161:777–778

Gebhart J (1991) Response of single-particle optical counters to particles of irregular shape. Part Part Syst Charact 8:40–47

Giglio M, Potenza MAC (2004) A method for measuring properties of particles by means of interference fringes and corresponding apparatus. Patent TO2004A000100

Giglio M, Potenza MAC (2005) A method for measuring properties of particles and corresponding apparatus. Patent PCT/IT2005/00362

Goodman JW (2005) Introduction to Fourier optics. The McGraw-Hill Companies, Inc, New York

Heim M, Mullins BJ, Umhauer H, Kasper G (2008) Performance evaluation of three optical counters with an efficient "multimodal" calibration method. Aerosol Sci 39:1019–1031

Li Y (2008) Microelectronic applications of chemical mechanical planarization. Wiley, New York

Liu Y, Daum PH (2000) The effect of refractive index on size distributions and light scattering coefficients derived from optical particle counters. J Aerosol Sci 31:945–957

Mavliev R (2004) Method and apparatus for detecting individual particles in a flowable sample. US Patent 6710874 B2

Merricks D, Santora B, Her B, Zedwick C (2008) Evolution and revolution of cerium oxide slurries in CMP. http://www.ferro.com/nr/rdonlyres/b92195ab-8d53-4bb4-8f49-078c6763f859/0/istc2008.pdf

Mishchenko MI, Hovenier JW, Travis LD (1999) Light scattering by nonspherical particles: theory, measurements, and applications. Academic Press, San Diego

Nicholes K, Litchy MR, Grant DC, Hood E, Easter G, Bhethanabotla VR (2003) Analysis of wafer defects caused by large particles in CMP slurry using light scattering and sem measurement. In: Proceedings of the eighth international chemical-mechanical planarization for ULSI multilevel interconnection conference (CMP-MIC). Marina Del Ray, CA

Pate K, Tregub A (2011) Characterization of abrasive particle distribution in CMP slurries. ICPT2011 Conference

Patsalas P, Logothetidis S, Sygellou L, Kennou S (2003) Structure-dependent electronic properties of nanocrystalline cerium oxide films. Phys Rev B 68:035104

Pelssers EGM, Cohen MA, Fleer GJ (1990) Single particle optical sizing (SPOS): I. Design and improved SPOS instrument and application to stable dispersions. J Colloid Interface Sci 137:350–361

Potenza MAC, Milani P (2014) Free nanoparticle characterization by optical scattering field analysis: opportunities and perspectives. J Nanopart Res 16:2680

Potenza MAC, Sanvito T, Alaimo MD, Degiorgio V, Giglio M (2010) Confocal zero-angle dynamic depolarized light scattering. Eur Phys J E 31:69–72

Remsenz EE, Anjur S, Boldridge D, Kamiti M, Li S, Johns T, Dowell C, Kasthurirangan J, Feeney P (2006) Analysis of large particle count in fumed silica slurries and its correlation with scratch defects generated by CMP. J Electrochem Soc 153:G453–G461

Sachweh B, Umhauer H, Ebert F, Büttner H, Friehmelt F (1998) In situ optical particle counter with improved coincidence error correction for number concentrations up to 107 particles cm−3. Aerosol Sci 29:1075–1086

Seo YJ (2007) Methodological study on the recycle of oxide-chemical mechanical polishing slurry. J Korean Phys Soc 50:700–707

Terrell EE, Beal D, Gromala J (2006) Understanding liquid particle counters. PMS Inc., Boulder

Testa F, Coetsier C, Carretier E, Ennahali M, Laborie B, Serafino C, Bulgarelli F, Moulin P (2011) Retreatment of silicon slurry by membrane processes. J Hazard Mater 192:440–450

Testa F, Coetsiera C, Carretiera E, Ennahalib M, Laborieb B, Moulina P (2014) Recycling a slurry for reuse in chemical mechanical planarization of tungsten wafer: effect of chemical adjustments and comparison between static and dynamic experiments. Microelectron Eng 113:114–122

Tinkea AP, Carnicerb A, Govoreanua R, Scheltjensc G, Lauwerysena L, Mertensa N, Vanhouttea K, Brewstera ME (2008) Particle shape and orientation in laser diffraction and static image analysis size distribution analysis of micrometer sized rectangular particles. Powder Technol 186:154–167

Van de Hulst HC (1957) Light scattering by small particles. Dover, New York

Wells D, Nicoli D (1996) Single-particle optical sensor with improved sensitivity and dynamic size range. Pat. US 5835211 A

Whitby KT, Vomela RA (1967) Response of single particle optical counters to nonideal particles. Environ Sci Technol 10:801–814
Acknowledgments
The authors gratefully acknowledge F. Cavaliere and D. Viganò (Workshop of the Department of Physics—University of Milan) for the mechanical realization of the experimental apparatus. We thank the anonymous referee for useful comments.
Conflict of interest
M. A. C. Potenza and T. Sanvito have participation in the company EOS S.r.l. which produces and commercializes instrumentation based on the SPES method.
About this article
Cite this article
Potenza, M.A.C., Sanvito, T. & Pullia, A. Accurate sizing of ceria oxide nanoparticles in slurries by the analysis of the optical forward-scattered field. J Nanopart Res 17, 110 (2015). https://doi.org/10.1007/s11051-015-2925-5
Received:

Accepted:

Published:

DOI: https://doi.org/10.1007/s11051-015-2925-5
Keywords