Abstract
The photochemical synthesis of gold nanoparticles was transferred into a three-step micro-continuous flow process. A solution of tetrachloroaurate and a solution of a photoinitiator and polyvinylpyrrolidone were mixed within micro-fluid segments using a cross-injector. The segments (0.5 mm inner diameter) pass a focused UV ray after a short mixing by means of segment-internal convection. The nucleation of nanoparticles was initiated by this exposure, which lasted 30–300 ms depending on the applied flow rate. The growth of nanoparticles was completed by the passage of a residence loop of a length of 0.5 m. The obtained colloidal product solution was characterized by UV/VIS spectrophotometry, centrifugal sedimentation spectroscopy, dynamic light scattering, and SEM/TEM. In result, small gold nanoparticles with enhanced quality, compared to photochemical batch experiments, were obtained. The particle size can be tuned by variation of the composition of reactant solutions or flow rate between 2.5 and 4 nm. The small gold nanoparticles are suitable for use as seed particles for the formation of larger particles with an adjustable diameter.
Access options
Buy single article
Instant access to the full article PDF.
US$ 39.95
Tax calculation will be finalised during checkout.
Subscribe to journal
Immediate online access to all issues from 2019. Subscription will auto renew annually.
US$ 79
Tax calculation will be finalised during checkout.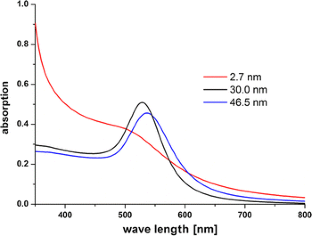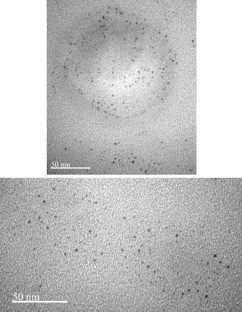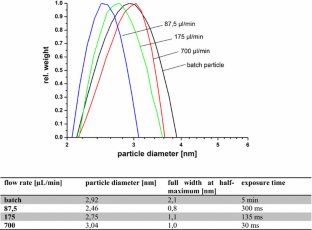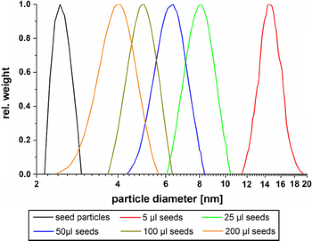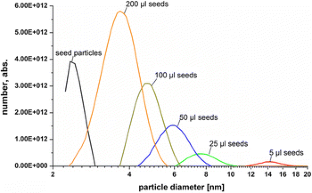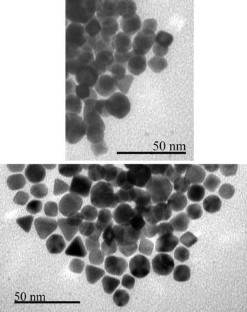 Acknowledgments
The authors gratefully acknowledge the funding from BMBF (project "BactoCat" Kz: 031A161A). Furthermore, we thank Andrea Knauer for the helpful discussion and Steffen Schneider for the technical support.
About this article
Cite this article
Hafermann, L., Michael Köhler, J. Small gold nanoparticles formed by rapid photochemical flow-through synthesis using microfluid segment technique. J Nanopart Res 17, 99 (2015). https://doi.org/10.1007/s11051-015-2914-8
Received:

Accepted:

Published:
Keywords
Droplet-based microfluidics

Fast nanoparticle nucleation

Gold nanoparticles

Micro-continuous flow

Photochemistry