Abstract
Targeted delivery of therapeutics possesses the potential to localize therapeutic agents to a specific tissue as a mechanism to enhance treatment efficacy and mitigate side effects. Moeities that combine imaging and therapeutic modalities in a single macromolecular construct may confer advantages in the development and applications of nanomedicine. Here is an insight into the synthesis of luminomagnetic (luminescent and magnetic, simultaneously) nanocarriers of ZnO:Fe, synthesized by a simple co-precipitation method and surface modified by the ligand folate. This functionalized luminomagnetic nanocarrier system is a bioconjugation approach which combines the specificity of folate receptors on cancer cells with the excellent optical and magnetic properties of the nanoparticles so as to develop biocompatible molecular imaging agents, drug delivery systems, and hyperthermia agents. The vibrating sample magnetometer (VSM) studies showed clear hysteresis loops having coercivity 5.1 mT with corresponding magnetization of remanence 7.6 × 10−3 emu/g, indicating strong magnetic character of the samples. X-ray diffraction (XRD) and transmission electron microscopy (TEM) measurements show that these nanoparticles are spherical with 6–9 nm size and hence are quite appropriate for in vivo applications as well. The immobilization of folic acid was confirmed by fourier transform infrared (FTIR) analysis. All these properties make these luminomagnetic nanocarriers one of the most feasible candidates for folate receptor-mediated biomedical applications.
Access options
Buy single article
Instant access to the full article PDF.
USD 39.95
Price includes VAT (USA)
Tax calculation will be finalised during checkout.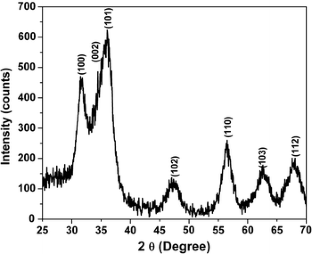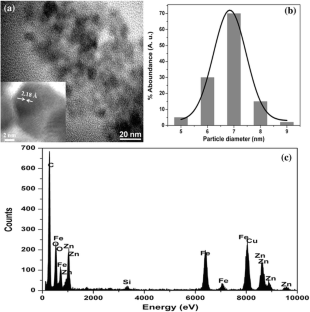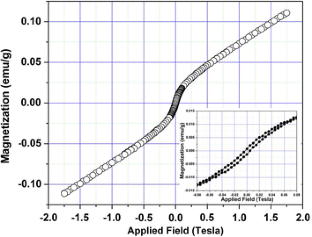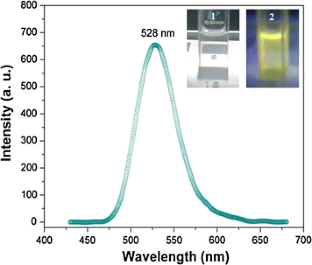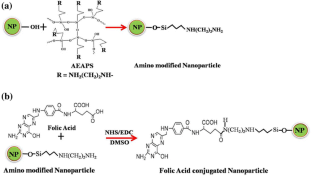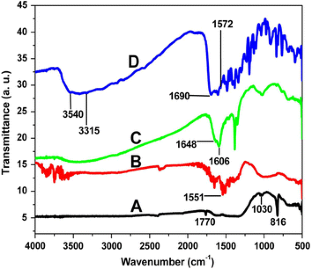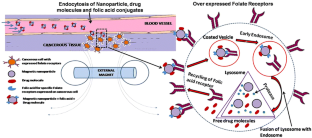 References
Aktaş Y, Yemisci M, Andrieux K, Gürsoy RN, Alonso MJ, Megia EF, Carballal RN, Quiñoá E, Riguera R, Sargon MF, Çelik HH, Demir AS, Hıncal AA, Dalkara T, Çapan Y, Couvreur P (2005) Development and brain delivery of Chitosan-PEG nanoparticles functionalized with the monoclonal antibody OX26. Bioconjugate Chem 16(6):1503–1511

Alexiou C, Arnold W, Klein RJ, Parak FG, Hulin P, Bergemann C, Erhardt W, Wagenpfeil S, Lübbe AS (2000) Locoregional cancer treatment with magnetic drug targeting. Cancer Res 60:6641–6648

Bulte JW, Hoekstra Y, Kamman RL, Magin RL, Webb AG, Briggs RW, Go KG, Hulstaert CE, Miltenyi S, The TH (1992) Specific MR imaging of human lymphocytes by monoclonal antibody-guided dextran-magnetite particles. Magn Reson Med 25:148–157

Gabizon A, Horowitz AT, Goren D, Tzemach D, Mandelbaum-Shavit F, Qazen MM, Zalipsky S (1999) Targeting folate receptor with folate linked to extremities of poly(ethylene glycol)-grafted liposomes: in vitro studies. Bioconjugate Chem 10:289–298

Jaffer FA, Weissleder R (2004) Seeing within: molecular imaging of the cardiovascular system. Circ Res 94:433–445

Keshari AK, Kumar M, Singh PK, Pandey AC (2007) Influence of organic polymers as capping agent on structural and optical properties of ZnS:Mn2+ and CdS nanocrystals. J Nanosci Nanotechnol 8:1–4

Kim SH, Jeong JH, Chun KW, Park TG (2005) Target-specific cellular uptake of PLGA nanoparticles coated with poly(l-lysine)-poly(ethylene glycol)-folate conjugate. Langmuir 21(19):8852–8857

Kim IB, Shin H, Garcia AJ, Bunz UHF (2007) Use of a folate−PPE conjugate to image cancer cells in vitro. Bioconjugate Chem 18(3):815–820

Knauth M, Egelhof T, Roth SU, Wirtz CR, Sartor K (2001) Intraoperative MR imaging increases the extent of tumor resection in patients with high-grade gliomas. Am J Neuroradiol 22:99–102

Kohler N, Sun C, Wang J, Zhang M (2005) Methotrexate-modified superparamagnetic nanoparticles and their intracellular uptake into human cancer cells. Langmuir 21(19):8858–8864

Kojima C, Kono K, Maruyama K, Takagishi T (2000) Synthesis of polyamidoamine dendrimers having poly(ethylene glycol) grafts and their ability to encapsulate anticancer drugs. Bioconjugate Chem 11:910–917

Leamon CP, Pastan I, Low PS (1993) Cytotoxicity of folate–Pseudomonas exotoxin conjugates toward tumor cells. Contribution of translocation domain. J Biol Chem 268:24847–24854

Nayak S, Lee H, Chmielewski J, Lyon LA (2004) Folate-mediated cell targeting and cytotoxicity using thermoresponsive microgels. J Am Chem Soc 126(33):10258–10259

Nitin N, Javier DJ, Kortum RR (2007) Oligonucleotide-coated metallic nanoparticles as a flexible platform for molecular imaging agents. Bioconjugate Chem 18(6):2090–2096

Oh Eugene, Jung Seung-Ho, Lee Kun-Hong, Jeong Soo-Hwan, Yu SeGi, Rhee SeukJoo (2008) Vertically aligned Fe-doped ZnO nanorod arrays by ultrasonic irradiation and their photoluminescence properties. Mater Lett 62:3456–3458

Oyewumi MO, Mumpe RJ (2002) Engineering tumor-targeted gadolinium hexanedione nanoparticles for potential application in neutron capture therapy. Bioconjugate Chem 13(6):1328–1335

Parker N, Turk MJ, Westrick E, Lewis JD, Low PS, Leamon CP (2005) Folate receptor expression in carcinomas and normal tissues determined by a quantitative radioligand binding assay. Anal Biochem 338:284–293

Santra S, Tapec R, Theodoropoulou N, Dobson J, Hebard A, Tan W (2001) Synthesis and characterization of silica-coated iron oxide nanoparticles in microemulsion: the effect of nonionic surfactants. Langmuir 17:2900–2906

Schellenberger EA, Reynolds F, Weissleder R, Josephson L (2004) Surface-functionalized nanoparticle library yields probes for apoptotic cells. ChemBioChem 5:275–279

Seonghoon B, Jaejin S, Sangwoo L (2007) Improvement of the optical properties of ZnO nanorods by Fe doping. Physica B 399:101–104

Sharma PK, Dutta RK, Kumar M, Singh PK, Pandey AC (2009a) Luminescence studies and formation mechanism of symmetrically dispersed ZnO quantum dots embedded in SiO2 matrix. J Lumin 129:605–610

Sharma PK, Dutta RK, Kumar M, Singh PK, Pandey AC, Singh VN (2009b) Highly stabilized monodispersed citric acid capped ZnO:Cu2+ nanoparticles: synthesis and characterization for their applications in white light generation from UV LEDs, IEEE TNANO. Article ID: TNANO-00048-2009 (in press)

Sharma PK, Dutta RK, Pandey AC, Layek S, Verma HC (2009c) Effect of iron doping concentration on magnetic properties of ZnO nanoparticles. J Magn Magn Mater 321:2587–2591

Sirotnak FM, Tolner B (1999) Carrier-mediated membrane transport of folates in mammalian cells. Annu Rev Nutr 19:91–122

Stefflova K, Li H, Chen J, Zheng G (2007) Peptide-based pharmacomodulation of a cancer-targeted optical imaging and photodynamic therapy agent. Bioconjugate Chem 18(2):379–388

Stella B, Arpicco S, Peracchia MT, Desmaële D, Hoebeke J, Renoir M, D'Angelo J, Cattel L, Couvreur P (2000) Design of folic acid-conjugated nanoparticles for drug targeting. J Pharm Sci 89:1452–1464

Sudimack J, Lee RJ (2000) Targeted drug delivery via the folate receptor. Adv Drug Deliv Rev 41:147–162

Voltairas PA, Fotiadis DI, Michalis LK (2002) Hydrodynamics of magnetic drug targeting. J Biomech 35:813–821

Wilfried A, Nowak H (1998) Magnetism in medicine. Wiley-VCH, Weinheim, Germany

Xiong Y, Zhang LZ, Tang G, Zhang G, Chen WJ (2004) ZnO nanoparticles included within all-silica MCM-41: preparation and spectroscopic studies. J Lumin 110:17–22

Yang PH, Sun X, Chiu JF, Sun H, He QY (2005) Transferrin-mediated gold nanoparticle cellular uptake. Bioconjugate Chem 16(3):494–496

Zhang N, Chittasupho C, Duangrat C, Siahaan TJ, Berkland C (2008a) PLGA nanoparticle#peptide conjugate effectively targets intercellular cell-adhesion molecule-1. Bioconjugate Chem 19:145–152

Zhang B, Zhou SM, Wang HW, ZuLiang DU (2008b) Raman scattering and photoluminescence of Fe-doped ZnO nanocantilever arrays. Chin Sci Bull 53:1639–1643
Acknowledgments
Authors are thankful to DST and CSIR, India for supporting "Nanophosphor Application Centre" under 'IRHPA', 'Nano-Mission', and 'NMITLI' schemes.
About this article
Cite this article
Dutta, R.K., Sharma, P.K. & Pandey, A.C. RETRACTED ARTICLE: Design and surface modification of potential luminomagnetic nanocarriers for biomedical applications. J Nanopart Res 12, 1211–1219 (2010). https://doi.org/10.1007/s11051-009-9801-0
Received:

Accepted:

Published:

Issue Date:
Keywords
Magnetic nanoparticles

Folic acid

Surface modification

Bioimaging

Hyperthermia

Targeted drug delivery

Nanomedicine