Abstract
While most published work from Europe has been concerned with evaluating binders' resistance to rutting based on their stiffness (deformation resistance), work originating in the US has mainly been concerned with ranking binders based on their recoverability in a multiple stress form. This paper details the design of a new modified multiple stress–strain creep recovery (MS-SCR) test. The test is designed to evaluate binders' rutting resistance based on two rutting resistance mechanisms: stiffness and recoverability. A preliminary investigation is presented in this paper followed by details of the design of the new modified test. A 40/60 penetration grade bitumen and bitumen-filler mastics prepared with three filler concentrations (35%, 50%, and 65% filler content by mass of mastic) were tested. In addition, two polymer modified bitumens (PMBs) using the same base bitumen type were examined for validation. Two parameters are introduced to characterise the short and long recovery in the new test. In terms of stiffness, the test allows the behaviour of binders at different stress levels and loading cycles to be studied and produces a new parameter that can quantify the degree of modification. Finally, a relationship between nonlinearity and normal force in the test was investigated.
Access options
Buy single article
Instant access to the full article PDF.
US$ 39.95
Tax calculation will be finalised during checkout.
Subscribe to journal
Immediate online access to all issues from 2019. Subscription will auto renew annually.
US$ 79
Tax calculation will be finalised during checkout.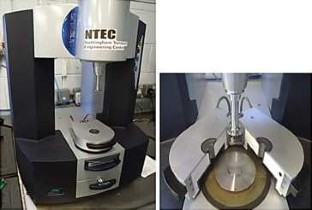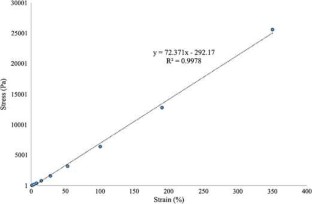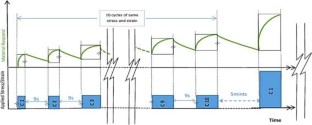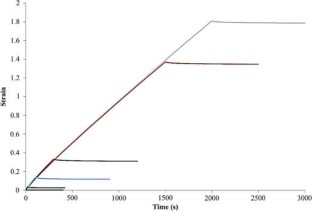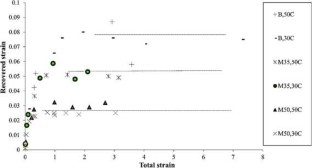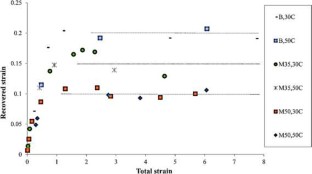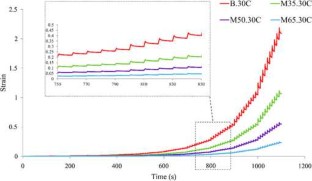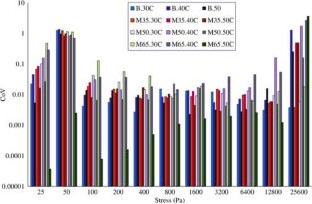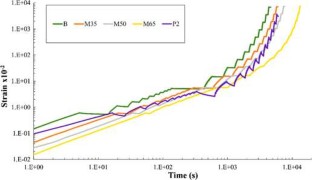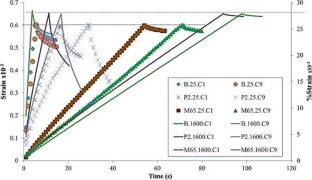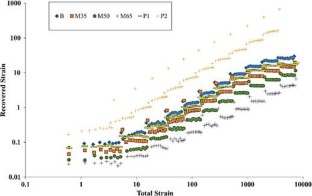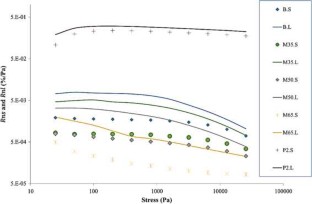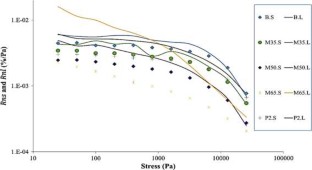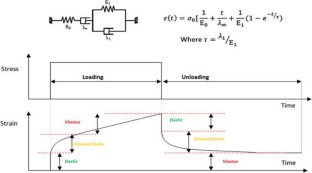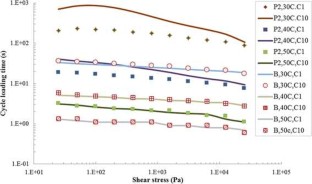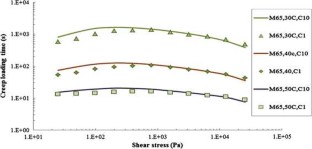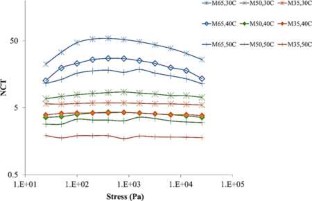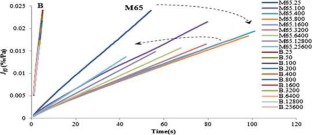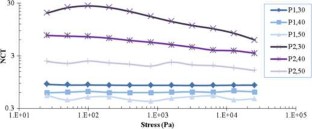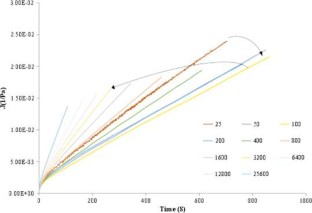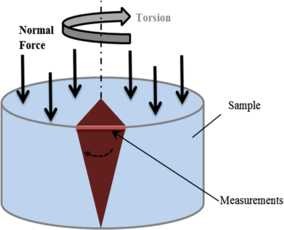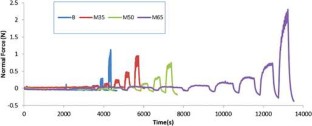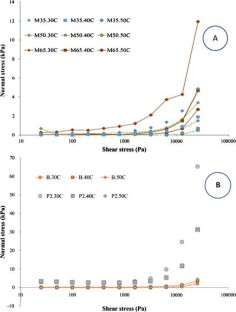 References
Airey, G.D., Hunter, A.E.: Dynamic mechanical testing of bitumen: sample preparation methods. In: Proceedings of the Institution of Civil Engineers—Transport, pp. 85–92. Thomas Telford Ltd., London (2003)

Anderson, D., Le Hir, Y., Planche, J.-P., Martin, D., Shenoy, A.: Zero shear viscosity of asphalt binders. Transp. Res. Rec. 1810, 54–62 (2002)

Bahia, H.U., Hanson, D., Zeng, M., Zhai, H., Khatri, M., Anderson, R.: Characterization of modified asphalt binders in superpave mix design (2001)

Biro, S., Gandhi, T., Amirkhanian, S.: Determination of zero shear viscosity of warm asphalt binders. Constr. Build. Mater. 23, 2080–2086 (2009)

D'Angelo, J.: New high-temperature binder specification using multistress creep and recovery. Transp. Res. Circ. E-C147, 1–13 (2010)

D'Angelo, J., Kluttz, R., Dongre, R.N., Stephens, K., Zanzotto, L.: Revision of the superpave high temperature binder specification: the multiple stress creep recovery test (with discussion). J. Assoc. Asph. Paving Technol. 76, 123–162 (2007)

De Visscher, J., Vanelstraete, A.: Practical test methods for measuring the zero shear viscosity of bituminous binders. Mater. Struct. 37, 360–364 (2004)

Delgadillo, R., Cho, D., Bahia, H.: Part 1: bituminous materials: nonlinearity of repeated creep and recovery binder test and relationship with mixture permanent deformation. Transp. Res. Rec. 1962, 3–11 (2006a)

Delgadillo, R., Nam, K., Bahia, H.: Why do we need to change \(\mbox{G}^{*}{/}\sin \delta\) and how? Road Mater, Pavement Des. 7, 7–27 (2006b)

Deshpande, V., Cebon, D.: Steady-state constitutive relationship for idealised asphalt mixes. Mech. Mater. 31, 271–287 (1999)

Desmazes, C., Lecomte, M., Lesueur, D., Phillips, M.: A protocol for reliable measurement of zero-shear-viscosity in order to evaluate the anti-rutting performance of binders. In: Proceedings of the Papers Submitted for Review at 2nd Eurasphalt and Eurobitume Congress, Held 20–22 September 2000, Barcelona, Spain (2000). Book 1—Session 1

Drakos, C., Roque, R., Birgisson, B.: Effects of measured tire contact stresses on near-surface rutting. Transp. Res. Rec. 1764, 59–69 (2001)

Giuliani, F., Merusi, F., Antunes, I.: Creep flow behavior of asphalt rubber binder–the zero shear viscosity analysis. In: Proceedings of the Asphalt Rubber (2006)

Golalipour, A.: Modification of multiple stress creep and recovery test procedure and usage in specification. University of Wisconsin–Madison (2011)

Le Hir, Y., Anderson, D., Plache, J., Martin, D., Partl, M.: Rheological characterization of bituminous binder to predict pavement rutting. In: Sixth International RILEM Symposium on Performance Testing and Evaluation of Bituminous Materials, pp. 117–123. RILEM Publications SARL (2003)

Liao, M.-C., Chen, J.-S.: Zero shear viscosity of bitumen-filler mastics. J. Mater. Civ. Eng. 23, 1672–1680 (2011)

Morea, F., Agnusdei, J., Zerbino, R.: Comparison of methods for measuring zero shear viscosity in asphalts. Mater. Struct. 43, 499–507 (2010)

Motamed, A., Bhasin, A., Liechti, K.M.: Interaction nonlinearity in asphalt binders. Mech. Time-Depend. Mater. 16, 145–167 (2012)

Mturi, G.A., Nkgapele, M., O'connell, J.: Creep recovery behaviour of bituminous binders-relevance to permanent deformation of asphalt pavements (2012)

Ossa, E., Deshpande, V., Cebon, D.: Phenomenological model for monotonic and cyclic behavior of pure bitumen. J. Mater. Civ. Eng. 17, 188–197 (2005)

Qiao, Y., Flintsch, G., Dawson, A., Parry, T.: Examining effects of climatic factors on flexible pavement performance and service life. Transp. Res. Rec. 2349, 100–107 (2013)

Vlachovicova, Z., Wekumbura, C., Stastna, J., Zanzotto, L.: Creep characteristics of asphalt modified by radial styrene–butadiene–styrene copolymer. Constr. Build. Mater. 21, 567–577 (2007)

Wasage, T., Stastna, J., Zanzotto, L.: Rheological analysis of multi-stress creep recovery (MSCR) test. Int. J. Pavement Eng. 12, 561–568 (2011)

Woldekidan, M.F.: Response modelling of bitumen, bituminous mastic and mortar. TU Delft, Delft University of Technology (2011)

Zoorob, S., Castro-Gomes, J., Oliveira, L.P., O'connell, J.: Investigating the multiple stress creep recovery bitumen characterisation test. Constr. Build. Mater. 30, 734–745 (2012)
About this article
Cite this article
Elnasri, M., Airey, G. & Thom, N. Developing the multiple stress–strain creep recovery (MS-SCR) test. Mech Time-Depend Mater 23, 97–117 (2019). https://doi.org/10.1007/s11043-018-9387-y
Received:

Accepted:

Published:

Issue Date:
Keywords
Bitumen

Rutting

Multiple stress creep recovery test