Abstract
The data of a city space is very large. In the city, there are tens of the thousands of sensors of video, audio and image at the same time. Real-time communication and reception of relevant information are carried out. Real-time monitoring of key areas and key persons and real-time warning information, of course, these operations are in the protection of the privacy and the security monitoring object under the premise of intelligent application analysis. To solve this challenge, this paper proposes the multimedia based intelligent network big data optimization model. To make the game decision between service behavior and ethnic behavior and to achieve a comparison between the specific behaviors in the action domain, two behavior comparison criteria need to be defined. The data level includes the data layer memory module and the forwarding module. The data layer memory module is used to store the content of the service, and the forward module is used to forward the data. Forward when the data flows through the module, the data layer memory modules can be according to the requirements of component control level and store the corresponding service content, and further described the service identification and service information notices to component level control. The intelligent multimedia information processing technology used in multimedia sensor networks should take into account two factors: one is the complexity of the processing, the computing power of the multimedia sensor nodes is limited, and the overly complicated processing technology is not suitable; and the second is the multimedia sensor network features and application requirements. The proposed method dealt with the challenges well, the validation proves the robustness.
Access options
Buy single article
Instant access to the full article PDF.
US$ 39.95
Tax calculation will be finalised during checkout.
Subscribe to journal
Immediate online access to all issues from 2019. Subscription will auto renew annually.
US$ 119
Tax calculation will be finalised during checkout.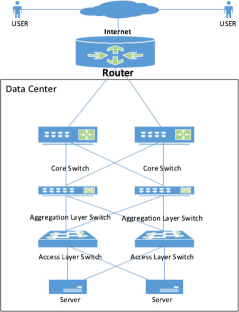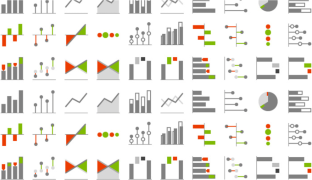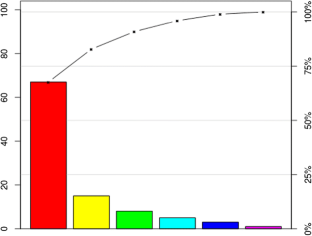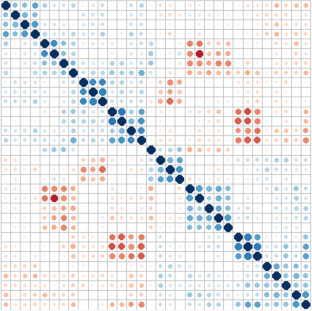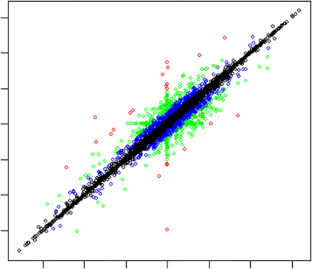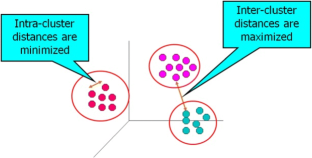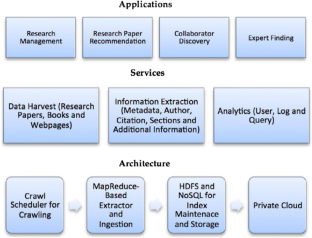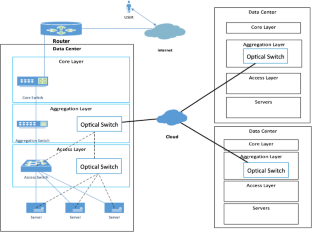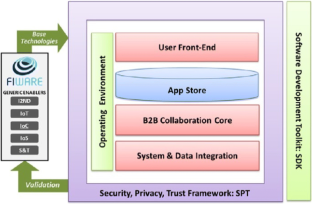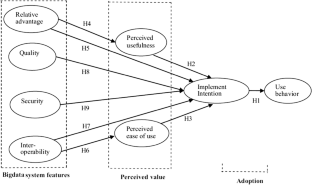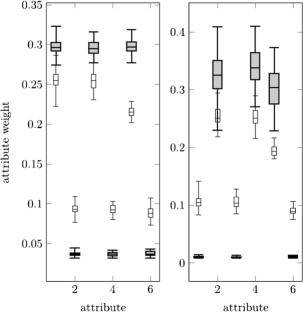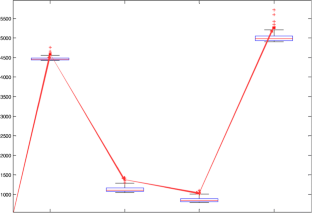 References
1.

Akhavan-Rezai E, Shaaban MF, El-Saadany EF, Karray F (2016) Online intelligent demand management of plug-in electric vehicles in future smart parking lots. IEEE Syst J 10(2):483–494

2.

Al-Bashir AK, Al-Abed M, Amari HK, Abdulhay EW, AlRousan FM, Jahmani RA (2017) A clinical based semi-automatic algorithm for developmental dysplasia of the hip assessments in ultrasound images. J Med Imaging Health Info 7(8):1789–1797

3.

Alvi SA, Afzal B, Shah GA, Atzori L, Mahmood W (2015) Internet of multimedia things: vision and challenges. Ad Hoc Netw 33:87–111

4.

Barba-González C, García-Nieto J, Nebro AJ, Cordero JA, Durillo JJ, Navas-Delgado I, Aldana-Montes JF (2017) jMetalSP: a framework for dynamic multi-objective big data optimization. Appl Soft Comput

5.

Boididou C, Middleton SE, Jin Z, Papadopoulos S, Dang-Nguyen DT, Boato G, Kompatsiaris Y (2017) Verifying information with multimedia content on twitter. Multimed Tools Appl 1–27

6.

Brown K, Xu T, Iwabuchi K, Sato K, Moody A, Mohror K, Jain N, Bhatele A, Schulz M, Pearce R, Gokhale M (2017) Accelerating Big Data Infrastructure and Applications (Ongoing collaboration). In Distributed Computing Systems Workshops (ICDCSW), 2017 IEEE 37th International Conference on (pp. 343–347). IEEE

7.

Castro-Tirado, A.J., Moreno, F.S., del Pulgar, C.P., Azócar, D., Beskin, G., Cabello, J., Cedazo, R., Cuesta, L., Cunniffe, R., González, E. and González-Rodríguez, A., 2014. The GLObal robotic telescopes intelligent array for e-science (GLORIA). Revista Mexicana de Astronomía y Astrofísica, 45, pp. 104–109

8.

Chandra S, Tsogkas S, Kokkinos I (2015) Accurate human-limb segmentation in rgb-d images for intelligent mobility assistance robots. In Proceedings of the IEEE International Conference on Computer Vision Workshops (pp. 44–50)

9.

Cheng X, Yang L, Shen X (2015) D2D for intelligent transportation systems: a feasibility study. IEEE Trans Intell Transp Syst 16(4):1784–1793

10.

Chianese A, Piccialli F, Valente I (2015) Smart environments and cultural heritage: a novel approach to create intelligent cultural spaces. J Loc Based Serv 9(3):209–234

11.

Duer S, Zajkowski K (2013) Taking decisions in the expert intelligent system to support maintenance of a technical object on the basis information from an artificial neural network. Neural Comput & Applic 23(7–8):2185–2197

12.

Facchinei F, Scutari G, Sagratella S (2015) Parallel selective algorithms for nonconvex big data optimization. IEEE Trans Signal Process 63(7):1874–1889

13.

Fusco G, Colombaroni C, Comelli L, Isaenko N (2015) Short-term traffic predictions on large urban traffic networks: Applications of network-based machine learning models and dynamic traffic assignment models. In Models and Technologies for Intelligent Transportation Systems (MT-ITS), 2015 International Conference on (pp. 93–101). IEEE

14.

Hu X, Xu H, Han K (2014) Design and implementation of secure nodes in the based-internet-of-things intelligent household. J Comput Commun 2(07):1

15.

Huang W, Wang H, Zhang Y, Zhang S (2017) A novel cluster computing technique based on signal clustering and analytic hierarchy model using hadoop. Clust Comput:1–8

16.

Jiang Y, Deng Z, Chen J, Wu H, Choi KS, Wang S (2017) Intelligent diagnostic methods for thyroid nodules. J Med Imaging Health Info 7(8):1772–1779

17.

Jin X, Al-Dubai AY, Ali S, Jarvis S (2015) Guest editorial: ubiquitous multimedia systems and applications. Multimed Tools Appl 74(8):2743–2744

18.

Kadurek P, Cobben JFG, Kling WL, Ribeiro PF (2014) Aiding power system support by means of voltage control with intelligent distribution substation. IEEE Trans Smart Grid 5(1):84–91

19.

Koo JK, Sohn BS, Hong BW (2017) Segmentation of left ventricle in cardiac MRI via contrast-invariant deformable template. J Med Imaging Health Info 7(8):1682–1688

20.

Kumar K, Liu J, Lu YH, Bhargava B (2013) A survey of computation offloading for mobile systems. Mob Networks Appl 18(1):129–140

21.

Liu Y, Zhang W, Cui X, Zhang G, Wang G (2014) City Pipe Network Intelligent Service Based on GIS and Internet of Things. In Intelligent Computation Technology and Automation (ICICTA), 2014 7th International Conference on (pp. 936–939). IEEE

22.

Liu Q, Ni J, Huang J, Shi X (2017) Big Data for Social Media Evaluation: A Case of Wechat Platform Rankings in China. In Data Science in Cyberspace (DSC), 2017 IEEE Second International Conference on (pp. 528–533). IEEE

23.

Omidvar A, Mohammadi K (2014) Particle swarm optimization in intelligent routing of delay-tolerant network routing. EURASIP J Wirel Commun Netw 2014(1):147

24.

Park J, Hong I, Kim G, Nam BG, Yoo HJ (2014) Intelligent network-on-chip with online reinforcement learning for portable HD object recognition processor. IEEE Trans Circuit Syst I: Reg Papers 61(2):476–484

25.

Plageras AP, Psannis KE, Stergiou C, Wang H, Gupta BB (2017) Efficient IoT-based sensor BIG Data collection-processing and analysis in smart buildings. Fut Gen Comput Syst

26.

Poria S, Cambria E, Hussain A, Huang GB (2015) Towards an intelligent framework for multimodal affective data analysis. Neural Netw 63:104–116

27.

Qin X, Qin B, Li C, Chen H, Du X, Wang S (2014) Landscape of Unified Big Data Platforms. In Encyclopedia of Business Analytics and Optimization (pp. 1380–1391). IGI Global

28.

Qiu W, Dong L, Wang F. Yan H (2014) Design of intelligent greenhouse environment monitoring system based on ZigBee and embedded technology. In Consumer Electronics-China, 2014 IEEE International Conference on (pp. 1–3). IEEE

29.

Quick D, Choo KKR (2017) Big forensic data management in heterogeneous distributed systems: quick analysis of multimedia forensic data. Software: Pract Exp 47(8):1095–1109

30.

Riegler M, Pogorelov K, Eskeland SL, Schmidt PT, Albisser Z, Johansen D, Griwodz C, Halvorsen P, Lange TD (2017) From annotation to computer-aided diagnosis: detailed evaluation of a medical multimedia system. ACM transactions on multimedia computing. Commun Appl (TOMM) 13(3):26

31.

Riggins FJ, Wamba SF (2015) Research directions on the adoption, usage, and impact of the internet of things through the use of big data analytics. In System Sciences (HICSS), 2015 48th Hawaii International Conference on (pp. 1531–1540). IEEE

32.

Saad RM, Anbar M, Manickam S, Alomari E (2016) An intelligent icmpv6 ddos flooding-attack detection framework (v6iids) using back-propagation neural network. IETE Tech Rev 33(3):244–255

33.

Salih YK, See OH, Ibrahim RW, Yussof S, Iqbal A (2014) An overview of intelligent selection and prediction method in heterogeneous wireless networks. J Cent South Univ 21(8):3138–3154

34.

Singh S, Kumar P (2017) User specific context construction for personalized multimedia retrieval. Multimed Tools Appl 1–28

35.

Suthaharan S (2014) Big data classification: problems and challenges in network intrusion prediction with machine learning. ACM SIGMETRICS Perform Eval Rev 41(4):70–73

36.

Trappey AJ, Trappey CV, Ma L, Chang JC (2015) Intelligent engineering asset management system for power transformer maintenance decision supports under various operating conditions. Comput Ind Eng 84:3–11

37.

Tripathi N., Banerjee S (2014) SARROD: SPARQL Analyzer and Reordering for Runtime Optimization on Big Data. In International Conference on Big Data Analytics (pp. 189–196). Springer, Cham

38.

Wang H, Wang J (2014) November. An effective image representation method using kernel classification. In Tools with Artificial Intelligence (ICTAI), 2014 IEEE 26th International Conference on (pp. 853–858). IEEE

39.

Wang M, Wang J, Tian F (2014) City intelligent energy and transportation network policy based on the big data analysis. Procedia Comput Sci 32:85–92

40.

Wang J, Wang H, Zhou Y, McDonald N (2015) Multiple kernel multivariate performance learning using cutting plane algorithm. In Systems, man, and cybernetics (SMC), 2015 IEEE international conference on (pp. 1870–1875). IEEE

41.

Wang Y, Li J, Wang HH (2017) Cluster and cloud computing framework for scientific metrology in flow control. Cluster Comput 1–10

42.

Yang B, Zhang W, Yan X, Liu C (2016) Reverse engineering of time-delayed gene regulatory network using restricted gene expression programming. In International Conference on Hybrid Intelligent Systems (pp. 155–165). Springer, Cham

43.

Zhang LM, Liu BC, Tang QH, Wu LP (2014) The development and technological research of intelligent electrical building. In Electricity Distribution (CICED), 2014 China International Conference on (pp. 88–92). IEEE

44.

Zhang S, Wang H, Huang W (2017) Two-stage plant species recognition by local mean clustering and Weighted sparse representation classification. Cluster Comput 1–9
Acknowledgements
This research is financially supported by the National Natural Science Foundation of China (71463032): Research on Sustainable Development of Yunnan Mountain Agriculture Based on Hypernetwork.
Additional information
Publisher's Note
Springer Nature remains neutral with regard to jurisdictional claims in published maps and institutional affiliations.
About this article
Cite this article
Tai, L., Li, L. & Du, J. Multimedia based intelligent network big data optimization model. Multimed Tools Appl 78, 4579–4603 (2019). https://doi.org/10.1007/s11042-018-6391-9
Received:

Revised:

Accepted:

Published:

Issue Date:
Keywords
Intelligent network

Data mining

Big data

Optimization model

Soft computing

Multimedia systems