Abstract
Reversible image watermarking schemes are used to protect ownership and copyrights of digital images. This paper proposes a novel reversible image watermarking scheme based on adaptive image interpolation, segmentation and additive prediction error expansion (PEE). Proposed interpolation comprises of weighted average of neighboring pixels by allocating higher and lower weights to less and more distant neighboring pixel values respectively. The proposed adaptive image interpolation focuses on detection of edges thus minimizing artifacts imposed by interpolation. The idea of embedding varying amount of watermark bits in different image segments has been explored. Simple linear iterative clustering (SLIC) based image segmentation is performed to separate very sharp, sharp, smooth and very smooth regions in image. Higher number of watermark bits are embedded in sharp regions by using additive prediction error expansion embedding technique. Simulations of proposed and existing techniques were performed on different images and compared using embedding capacity (EC), peak signal to noise ratio (PSNR), computational efficiency, image quality, mean square error (MSE), normalized cross correlation (NCC) and structural similarity index (SSIM). The experimental results show that proposed scheme achieves better results in terms of EC, PSNR, computational efficiency, image quality, MSE, NCC and SSIM as compared to existing techniques.
Access options
Buy single article
Instant access to the full article PDF.
US$ 39.95
Tax calculation will be finalised during checkout.
Subscribe to journal
Immediate online access to all issues from 2019. Subscription will auto renew annually.
US$ 119
Tax calculation will be finalised during checkout.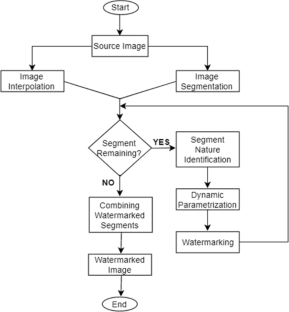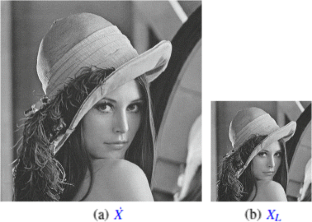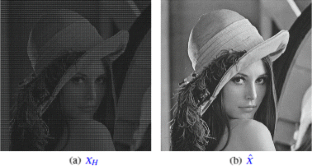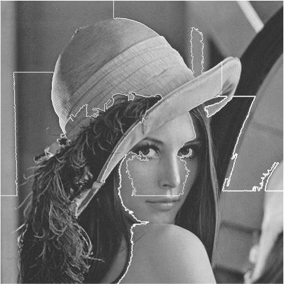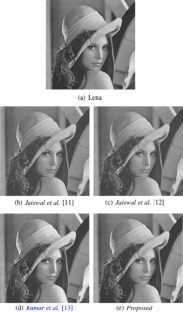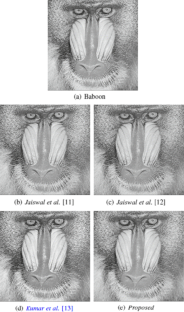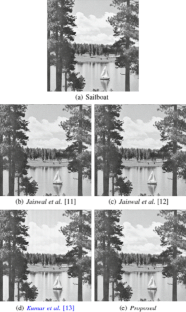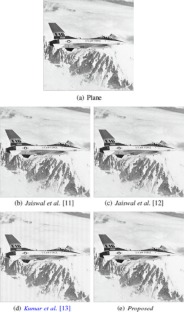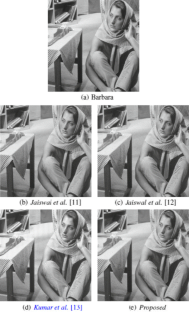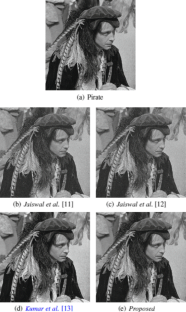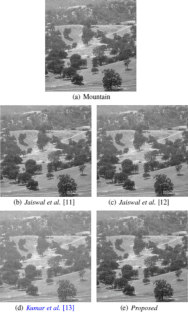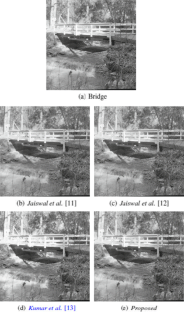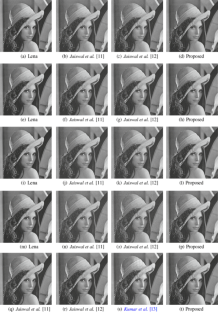 References
1.

Achanta R, Shaji A, Smith K, Lucchi A, Fua P, Süsstrunk S (2012) SLIC superpixels compared to state-of-the-art superpixel methods. IEEE Trans Pattern Anal Mach Intell 34(11):2274–82

2.

Alavianmehr MA, Rezaei M, Helfroush MS, Tashk A (2012) A semi-fragile lossless data hiding scheme based on multi-level histogram shift in image integer wavelet transform domain. In: 2012 Sixth International Symposium on Telecommunications (IST). IEEE, pp 976–981

3.

Chauhan DS, Singh AK, Kumar B, Saini JP (2017) Quantization based multiple medical information watermarking for secure e-health. Multimedia Tools and Applications, pp 1–3

4.

Chen T, Lu H (2012) Robust spatial LSB watermarking of color images against JPEG compression. In: 2012 IEEE Fifth International Conference on Advanced Computational Intelligence (ICACI). IEEE, pp 872–875

5.

Coatrieux G, Pan W, Cuppens-Boulahia N, Cuppens F, Roux C (2013) Reversible watermarking based on invariant image classification and dynamic histogram shifting. IEEE Trans Inf Forensic Secur 8(1):111–20

6.

Cui J, Liu Y, Xu Y, Zhao H, Zha H (2013) Tracking generic human motion via fusion of low-and high-dimensional approaches. IEEE Trans Syst Man Cybern: Syst 43(4):996–1002

7.

El Kerek B, El Baba H, El Hassan M, El Hassan B (2013) A New Technique to Multiplex Stereo Images: LSB Watermarking and Hamming Code. In: 2013 1st International Conference on Artificial Intelligence, Modelling and Simulation (AIMS). IEEE, pp 267–271

8.

Jaiswal SP, Au OC, Jakhetiya V, Guo Y, Tiwari AK, Yue K (2013) Efficient adaptive prediction based reversible image watermarking. In: 2013 20th IEEE International Conference on Image Processing (ICIP). IEEE, pp 4540–4544

9.

Jaiswal SP, Au O, Jakhetiya V, Guo AY, Tiwari AK (2014) Adaptive predictor structure based interpolation for reversible data hiding. In: International Workshop on Digital Watermarking. Springer, Cham, pp 276–288

10.

Kumar M, Agrawal S (2016) Reversible data hiding based on prediction error expansion using adjacent pixels. Secur Commun Netw 9(16):3703–12

11.

Liu Y, Cui J, Zhao H, Zha H (2012) Fusion of low-and high-dimensional approaches by trackers sampling for generic human motion tracking. In: 2012 21st International Conference on Pattern Recognition (ICPR). IEEE, pp 898–901

12.

Liu Y, Nie L, Han L, Zhang L, Rosenblum DS (2015) Action2Activity: Recognizing Complex Activities from Sensor Data. In: IJCAI, pp 1617–1623

13.

Liu L, Cheng L, Liu Y, Jia Y, Rosenblum DS (2016) Recognizing Complex Activities by a Probabilistic Interval-Based Model. In: AAAI, pp 1266–1272

14.

Liu Y, Nie L, Liu L, Rosenblum DS (2016) From action to activity: Sensor-based activity recognition. Neurocomputing 181:108–15

15.

Liu Y, Zhang L, Nie L, Yan Y, Rosenblum DS (2016) Fortune Teller: Predicting Your Career Path. In: AAAI, pp 201–207

16.

Liu Y, Zheng Y, Liang Y, Liu S, Rosenblum DS Urban water quality prediction based on multi-task multi-view learning

17.

Lu Y, Wei Y, Liu L, Zhong J, Sun L, Liu Y (2017) Towards unsupervised physical activity recognition using smartphone accelerometers. Multimed Tools Appl 76(8):10701–19

18.

Mary SJ, Christopher CS, Joe SS (2016) Novel Scheme for Compressed Image Authentication Using LSB Watermarking and EMRC6 Encryption. Circ Syst 7(08):1722

19.

Nagarju P, Naskar R, Chakraborty RS (2013) Improved histogram bin shifting based reversible watermarking. In: 2013 International Conference on Intelligent Systems and Signal Processing (ISSP). IEEE, pp 62–65

20.

Pandey R, Singh AK, Kumar B, Mohan A (2016) Iris based secure NROI multiple eye image watermarking for teleophthalmology. Multimed Tools Appl 75(22):14381–97

21.

Preotiuc-Pietro D, Liu Y, Hopkins DJ, Ungar L (2017) Beyond binary labels: political ideology prediction of Twitter users. In: Annual meeting of the association for computational linguistics

22.

Preotiuc-Pietro D, Liu Y, Hopkins DJ, Ungar L (2017) Beyond binary labels: political ideology prediction of Twitter users. In: Annual meeting of the association for computational linguistics

23.

Singh AK, Kumar B, Dave M, Mohan A (2015) Multiple watermarking on medical images using selective discrete wavelet transform coefficients. J Med Imaging Health Inf 5(3):607–14

24.

Singh AK, Dave M, Mohan A (2015) Multilevel encrypted text watermarking on medical images using spread-spectrum in DWT domain. Wirel Pers Commun 83 (3):2133–50

25.

Singh AK, Dave M, Mohan A (2015) Robust and secure multiple watermarking in wavelet domain. J Med Imaging Health Inf 5(2):406–14

26.

Singh AK, Dave M, Mohan A (2016) Hybrid technique for robust and imperceptible multiple watermarking using medical images. Multimed Tools Appl 75 (14):8381–401

27.

Singh AK, Kumar B, Singh SK, Ghrera SP, Mohan A (2016) Multiple watermarking technique for securing online social network contents using Back Propagation Neural Network. Future Generation Computer Systems.

28.

Solachidis V, Tefas A, Nikolaidis N, Tsekeridou S, Nikolaidis A, Pitas I (2001) A benchmarking protocol for watermarking methods. In: 2001. Proceedings. 2001 International Conference on Image Processing. IEEE, Vol 3, pp 1023–1026

29.

Subramanyam AV, Emmanuel S, Kankanhalli MS (2012) Robust watermarking of compressed and encrypted JPEG2000 images. IEEE Trans Multimed 14(3):703–16

30.

Tian J (2003) Reversible data embedding using a difference expansion. IEEE Trans Circ Syst Video Technol 13(8):890–6

31.

Wang XT, Chang CC, Nguyen TS, Li MC (2013) Reversible data hiding for high quality images exploiting interpolation and direction order mechanism. Digit Signal Process 23(2):569–77

32.

Wu HT, Huang J (2012) Reversible image watermarking on prediction errors by efficient histogram modification. Signal Process 92(12):3000–9

33.

Xie X, Zaitsev Y, Velasquez-Garcia L, Teller S, Livermore C (2014) Compact, scalable, high-resolution, MEMS-enabled tactile displays. In: Proceedings of Solid-State Sensors, Actuators, and Microsystems Workshop, pp 127–30

34.

Zear A, Singh AK, Kumar P (2016) Multiple watermarking for healthcare applications. Journal of Intelligent Systems

35.

Zear A, Singh AK, Kumar P (2016) Proposed secure multiple watermarking technique based on DWT, DCT and SVD for application in medicine. Multimedia Tools and Applications, pp 1–20

36.

Zear A, Singh AK, Kumar P (2017) Robust watermarking technique using back propagation neural network: a security protection mechanism for social applications. Int J Inf Comput Secur 9(1-2):20–35

37.

Zhao Z, Luo H, Lu ZM, Pan JS (2011) Reversible data hiding based on multilevel histogram modification and sequential recovery. AEU-Int J Electron Commun 65(10):814–26
About this article
Cite this article
Samee, R., Riaz, M.M. & Ghafoor, A. Adaptive interpolation and segmentation based reversible image watermarking. Multimed Tools Appl 77, 26821–26843 (2018). https://doi.org/10.1007/s11042-018-5890-z
Received:

Revised:

Accepted:

Published:

Issue Date:
Keywords
Adaptive image interpolation

Prediction error expansion

Simple linear iterative clustering