Abstract
During retrieval process for specific face images in the airport surveillance multimedia video on cloud computing platform, because pattern of faces are complicated and vulnerable to interference, when the traditional algorithm is used for face retrieval, the accuracy and efficiency are reduced and robustness is low. A new retrieval algorithm for specific face images is proposed, and this method is deployed to the cloud computing platform. Harr face cascade classifier is used to detect face images in airport surveillance multimedia video, in order to find out the missing face in airport surveillance multimedia video, the block matching method is introduced for face tracking, and the missing face in the video is obtained. PCA method is utilized to extract specific facial features, and discriminant analysis method is used to compare the extracted feature information with the specific face, so as to realize the specific face image retrieval. Experimental results show that the proposed algorithm has a high retrieval efficiency and precision.
This is a preview of subscription content, log in to check access.
Access options
Buy single article
Instant access to the full article PDF.
US$ 39.95
Price includes VAT for USA
Subscribe to journal
Immediate online access to all issues from 2019. Subscription will auto renew annually.
US$ 199
This is the net price. Taxes to be calculated in checkout.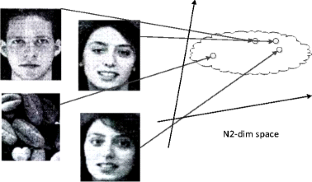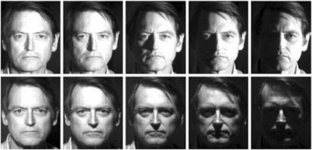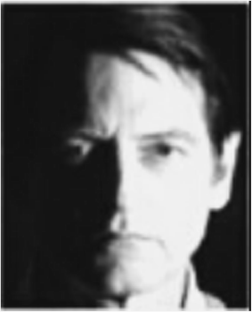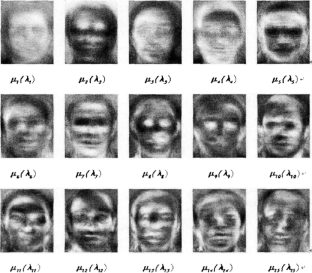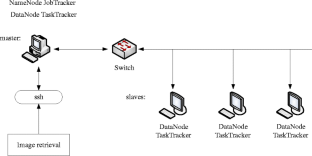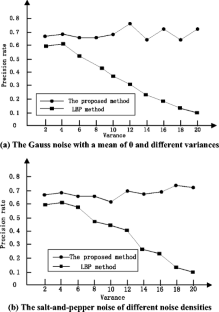 References
1.

Bilal M, Nichol JE, Chan PW (2014) Validation and accuracy assessment of a Simplified Aerosol Retrieval Algorithm (SARA) over Beijing under low and high aerosol loadings and dust storms[J]. Remote Sens Environ 153:50–60

2.

Chen L (2015) Image quality assessment using human visual DOG Model fused with random forest. TIP 3282–3292

3.

Cowen AS, Chun MM, Kuhl BA (2014) Neural portraits of perception: reconstructing face images from evoked brain activity[J]. Neuroimage 94(6):12–22

4.

Du Y, Wang Y (2015) Generating virtual training samples for sparse representation of face images and face recognition[J]. J Modern Optics 1–9

5.

Gao X, Tian Q (2015) Polar embedding for Aurora image retrieval. TIP 3332–3344

6.

Hong DAI (2014) Application of VTK in three dimensional reconstruction of visible human's head[J]. Electron Des Eng 22(15):86–89

7.

Järvelä T (2014) Double-bundle versus single-bundle anterior cruciate ligament reconstruction: a prospective, randomize clinical study. Knee Surg Sports Traumatol Arthrosc 15(5):500–507

8.

Kassubeck M, Bauszat P, Eisemann M (2015) An approach toward fast gradient-based image segmentation. TIP 2633–2645

9.

Kong SG, Mbouna RO (2015) Head pose estimation from a 2D face image using 3D face morphing with depth parameters. IEEE Trans Imag Process 24(6):1801–1808

10.

Li Z, Gong D, Qiao Y, Tao D (2014) Common feature discriminant analysis for matching infrared face images to optical face images. IEEE Trans Imag Process 23(6):2436–2445

11.

Liao M-y, Liu J-f (2015) Remote satellite remote sensing image of 3D visual simulation reconstruction model[J]. Comput Simul 7(32):32–35

12.

Lin K, Wang X, Cui S, Tan Y (2015) "Heterogeneous feature fusion-based optimal face image acquisition in visual sensor network", Instrumentation and Measurement Technology Conference (I2MTC). 2015 I.E. Int, Pisa 1078–1083

13.

Liu S, Fu W, Deng H et al (2013) Distributional fractal creating algorithm in parallel environment. Int J Distrib Sensor Netw. doi:10.1155/2013/281707

14.

Liu S, Fu W, Zhao W (2013) A novel fusion method by static and moving facial capture. Math Probl Eng. doi:10.1155/2013/503924

15.

Maghari A, Venkat I, Liao IY et al (2014) Adaptive face modelling for reconstructing 3D face shapes from single 2D images[J]. IET Comput Vis 8(5):441–454

16.

Mbouna RO (2015) Head pose estimation from a 2D face image using 3D face morphing with depth parameters. TIP 1801–1808

17.

Moon HM, Dongjin C, Pankoo K, Pan SB (2015) "LDA-based face recognition using multiple distance training face images with low user cooperation". Consumer Electronics (ICCE), 2015 I.E. Int Conf, Las Vegas, NV, 7–8

18.

Muraki T, Oishi S, Ichino M, Echizen I, Yoshiura H (2013) "Anonymizing face images by using similarity-based metric". Avail, Reliab Sec (ARES), 2013 Eighth Int Conf, Regensburg 517–524

19.

Santemiz P, Spreeuwers LJ, Veldhuis RNJ (2013) Automatic landmark detection and face recognition for side-view face images[C]//. Biometrics Special Interest Group (BIOSIG), 2013 Int Conf IEEE 1–4

20.

Tsai R (2014) A versatile camera calibration technique for high-accuracy 3D machine vision metrology using off-the-shelf TV cameras and lenses. IEEE J Robot Autom 3(4):323–344

21.

Voynichka V, Megherbi DB (2015) "Analysis of the effect of using non-composite multi-channel raw color images on face recognition accuracy with arbitrary large off-the-plane rotations". Technol Homeland Sec (HST), 2015 I.E. Int Symp, Waltham, MA, 1–6

22.

Wen L, Guo G (2013) A computational approach to body mass index prediction from face images. Image Vis Comput 31(5), 392–400[J], Am J Gastroenterol 31(5):325–47

23.

Zhang G, Chen J, Su G et al (2013) Double-pupil location of face images[J]. Pattern Recogn 46(3):642–648

24.

Zhang Q, Kriegmand (2014) The accuracy of the non-continuous I test for one- dimensional arrays with references created by induction variables [J]. JiPS 10(4):523–542

25.

Zhang K, Zhang L, Yang M-H (2012) Real-time compressive tracking. ECCV 864–877

26.

Zhou H, Lam K-M (2015) High-resolution face verification using pore-scale facial features. TIP 2317–2327

27.

Zhuhong S, Huazhong S, Jiasong W et al (2014) Double color image encryption using iterative phase retrieval algorithm in quaternion gyrator domain.[J]. Opt Express 22(5):4932–4943
About this article
Cite this article
Zhang, N., Jeong, H. A retrieval algorithm for specific face images in airport surveillance multimedia videos on cloud computing platform. Multimed Tools Appl 76, 17129–17143 (2017). https://doi.org/10.1007/s11042-016-3640-7
Received:

Revised:

Accepted:

Published:

Issue Date:
Keywords
Airport security

Multimedia video

Specific face image

Retrieval

Cloud computing platform