Abstract
During the last 20 years, video games have become very popular and widely adopted in our society. However, despite the growth on video game industry, there is a lack of interoperability that allow developers to interchange their information freely and to form stronger partnerships. In this paper we present the Video Game Ontology (VGO), a model for enabling interoperability among video games and enhancing data analysis of gameplay information. We describe the creation process of the ontology, the ontology conceptualization and its evaluation. In addition, we demonstrate the applicability of the Video Game Ontology in action with three example games that take advantage of the created ontology. Also, we demonstrate the use of the VGO in enabling interoperability among the example games.
Access options
Buy single article
Instant access to the full article PDF.
USD 39.95
Price excludes VAT (USA)
Tax calculation will be finalised during checkout.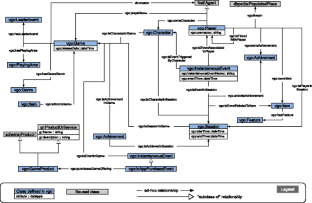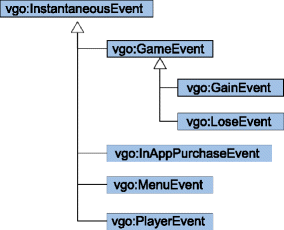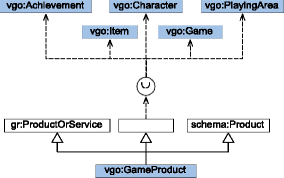 References
Blackett T, Boad RW (1999) Co-branding: the science of alliance. Palgrave Macmillan

Carter M, Gibbs M (2013) ESports in EVE Online: Skullduggery, fair play and acceptability in an unbounded competition. In: Proceedings of the 8th International Conference on the Foundations of Digital Games, pp 47–54

Chan JT, Yuen WY (2008) Digital game ontology: Semantic web approach on enhancing game studies. In: 9th International Conference on Computer-Aided Industrial Design and Conceptual Design

Entertainment Software Association (2013) Essential facts about the computer and video game industry: 2013 sales, demographic and usage data. Entertainment Software Association

Gulati R, Garino J (1999) Get the right mix of bricks & clicks. Harv Bus Rev 78(3):107–114

Juul J (2012) A casual revolution: reinventing video games and their players. The MIT Press

Lisboa MTCAG, Corruble RV, Santos ALM, Freitas F. Helping developers to look deeper inside game sessions

Newzoo. Global report: US and Chinae take half of $113bn games market in 2018, 2015. available at http://newzoo.com/insights/articles/us-and-china-take-half-of-113bn-games-market-in-2018/

Parkkila J, Hynninen T, Ikonen J, Porras J, Radulovic F (2015) Towards interoperability in video games. In: Proceedings of the 11th Biannual Conference on Italian SIGCHI Chapter, CHI- taly, pages 26–29, New York, NY, USA, 2015. ACM

Poveda-Villalón M, Gómez-Pérez A, Suárez-Figueroa MC (2014) Oops!(ontology pitfall scanner!): An on-line tool for ontology evaluation. International Journal on Semantic Web and Information Systems (IJSWIS) 10(2):7–34

Prata W, de Moraes A, Quaresma M (2012) User's demography and expectation regarding search, purchase and evaluation in mobile application store. Work 41(Suppl 1): 1124–1131

Sotamaa O, Karppi T (2010) Games as services-final report TRIM Research Reports 2, O. Sotamaa and T. Karppi

Suárez-Figueroa MC, Gómez-Pérez A, Fernández-López M (2015) The NeOn Methodology framework: A scenario-based methodology for ontology development. Appl Ontol, (Preprint), 1–39

Tang T, Newton GD, Wang X (2007) Does synergy work? an examination of cross-promotion effects. Int J Media Manage 9(4):127–134

Uschold M, Gruninger M (1996) Ontologies: principles, methods and applications. Knowl Eng Rev 11(02):93–136

Van Buskirk RE, Wright DL (2010) Virtual worlds seamless object drop integration. US Patent App. 12/756, 505

Washburn J, Till B, Priluck R (2000) Co-branding: brand equity and trial effects. J Consum Mark 17(7):591–604

Zagal J, Bruckman A (2008) The game ontology project: supporting learning while contributing authentically to game studies. In: Proceedings of the International Conference of the Learning Sciences ICLS 2008

Zagal JP, Bruckman A (2008) The game ontology project: Supporting learning while contributing authentically to game studies. In: Proceedings of the 8th international conference on International conference for the learning sciences-Volume 2, pages 499–506. International Society of the Learning Sciences
Acknowledgements
This paper has been supported by the FPU grants (FPU2012/04084 and AP2010-1393) of the Spanish Ministry of Education, Culture and Sport. In addition, the research has been supported by TEKES, the Finnish Funding Agency for Innovation.
About this article
Cite this article
Parkkila, J., Radulovic, F., Garijo, D. et al. An ontology for videogame interoperability. Multimed Tools Appl 76, 4981–5000 (2017). https://doi.org/10.1007/s11042-016-3552-6
Received:

Revised:

Accepted:

Published:

Issue Date:

DOI: https://doi.org/10.1007/s11042-016-3552-6
Keywords