Abstract
The touch screen, the fruit of recent IT development, is incorporated into many applications through a variety of touch screen smart multimedia devices (e.g., digital cameras, TVs, door-lock systems, smart phones, tablet PCs and so on). For smart multimedia devices, it provides convenient use of time and space for many people by replacing many desktop PC functions. Although this convenience has gained popularity among the public, the security is usually neglected. In addition, the miniaturization of smart devices provides easy portability, but it also leads to more chances of being lost or stolen. Inherent features are generalized, but the features also increase risk of exposing personal information. As a result, smart multimedia devices provide a variety of locking features to protect personal information. The features include simple hiding of the screen, password buttons, and pattern locks. Although password and pattern lock features exhibit some degree of security, they are vulnerable to shoulder surfing or smudging. In this paper, vulnerable security points of smart multimedia devices are complemented and the locking system for enhanced security (LSES), in which intuitive user interface provides convenience, is proposed. LSES reduces exposure risk factors with various input methods for the lock pattern.
Access options
Buy single article
Instant access to the full article PDF.
USD 39.95
Price excludes VAT (USA)
Tax calculation will be finalised during checkout.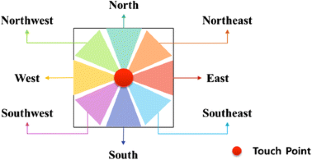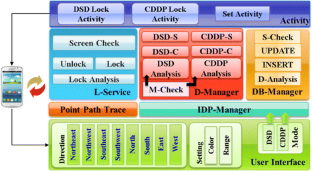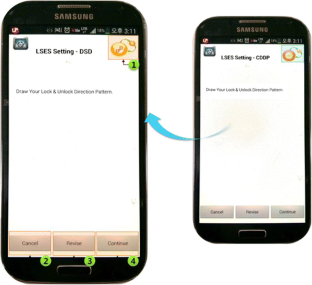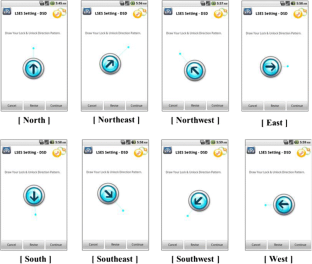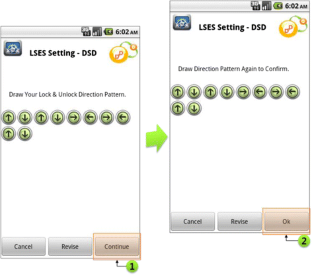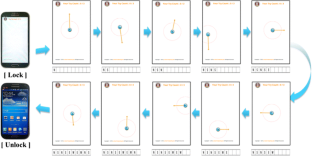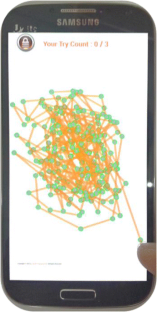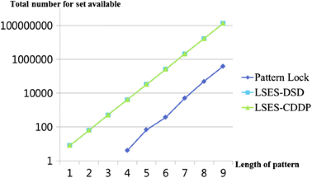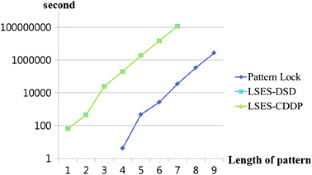 References
Alberts CJ, Dorofee AJ (2002) Managing information security risks: the OCTAVE approach. Addison-Wesley Professional, pp 1–471

Aviv AJ, Gibson K, Mossop E, Blaze M, Smith JM (2010) Smudge attacks on Smartphone touch screens. Proceedings of the 4th USENIX Conference on Offensive Technologies, No. 1, No. 7, pp 1–10

Chin E, Felt AP, Sekary V, Wagner D (2012) Measuring user confidence in Smartphone security and privacy. The 2012 Symposium on Usable Privacy and Security (SOUPS), No. 1, pp 1–16

Gong YI (2010) Implications and agreement of Smartphone. Korea Inf Soc Dev Inst 22(4)

Hyeong-Il K, Yong-Ki K, Jae-Woo C (2013) A grid-based cloaking area creation scheme for continuous LBS queries in distributed systems. J Converg 4(1)

ITU-T (2010) Security aspects of mobile phones. T09 SG17 100407 TD PLEN 1012

Junho A, Richard H (2012) An indoor augmented-reality evacuation system for the Smartphone using personalized Pedometry. Human-centric Comput Inf Sci 2(18)

Kim C-s, Yoon S-b, Lee M-k (2010) Shoulder-surfing resistant password input method for mobile environment. J Korea Inst Inf Secur Cryptol 20(3):93–104

Mulliner C, Vigna G, Dagon D, Lee W (2006) "Using labeling to prevent cross-service attacks against smart phones" DIMVA 2006. LNCS 4064:91–108

Park M (2011) The evolution of the mobile phones with touchscreen and the prospect of future: focused on the SRI-tech. Master Thesis, Incheon University

Peng K (2013) A secure network for mobile wireless service. J Inf Process Syst 9(2):247–259

Wang G, Zhou W, Yang LT (2013) Trust, security and privacy for pervasive applications. J Supercomput 64(3):661–663
Acknowledgments
This research is supported by the MSIP (Ministry of Science, ICT and Future Planning), Republic of Korea, under the ITRC (Information Technology Research Center) support program (NIPA-2014-H0301-14-1021) supervised by the NIPA (National IT Industry Promotion Agency).
About this article
Cite this article
Jeong, YS., Kim, HW. & Park, J.H. An effective locking scheme of smart multimedia devices with convenience and enhanced security. Multimed Tools Appl 75, 15171–15183 (2016). https://doi.org/10.1007/s11042-014-2208-7
Received:

Revised:

Accepted:

Published:

Issue Date:

DOI: https://doi.org/10.1007/s11042-014-2208-7
Keywords
Smart multimedia device

Smart phone

Touch screen

Locking system

Security

Secure smart multimedia device