Abstract
Next-generation sequencing technologies (NGS) require mapping tools that are fundamental for their application. These are evaluated by the level of accuracy to be matched and read at the original location. Evaluation increases the need for a simulator to generate reads with their locations and errors, as with indel. In this paper, we propose a simulator, PSIM, that generating a set of artificial RNA segments(reads) with the expression level and errors based on a pattern-based SAM file. PSIM adopts the contour line transpose and interval section shuffle methods to generate a similar expression level. In addition, we show the similarity between a profile contour of synthesized data and a reference sequence.
Access options
Buy single article
Instant access to the full article PDF.
US$ 39.95
Tax calculation will be finalised during checkout.
Subscribe to journal
Immediate online access to all issues from 2019. Subscription will auto renew annually.
US$ 119
Tax calculation will be finalised during checkout.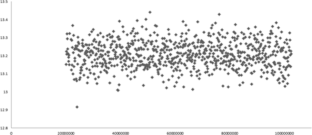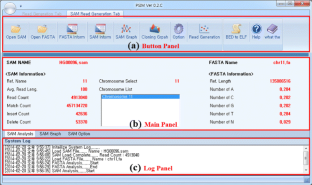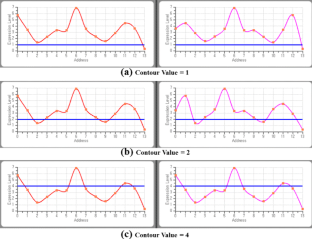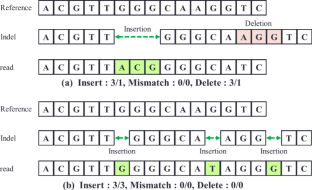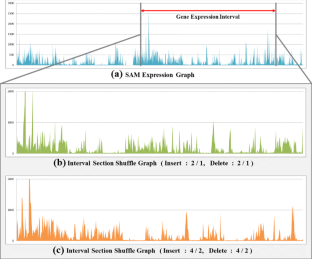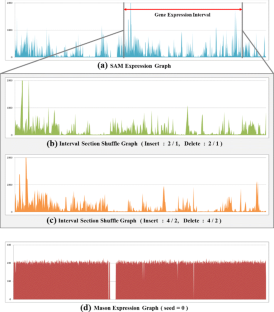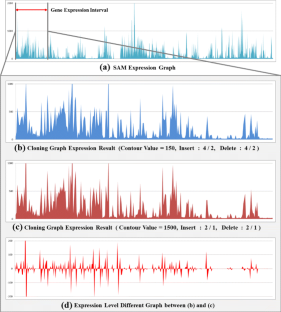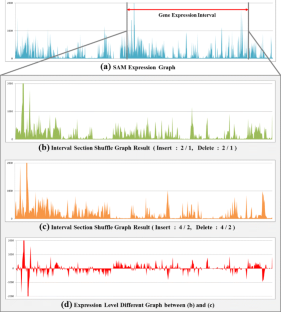 References
1.

Angly F E, Willner D, Rohwer F et al (2012) Grinder: a versatile amplicon and shotgun sequence simulator. Nucleic Acids Res 40(12):1–8

2.

Balzer S, Malde K, Lanzén A et al (2010) Characteristics of 454 pyrosequencing data enabling realistic simulation with flowsim. Bioinformatics 26(18):i420–i425

3.

Bartenhagen C, Dugas M (2013) RSVSim: an R/Bioconductor package for the simulation of structural variations. Bioinforma 29(13):1679–1681

4.

Choi M, Scholl U I, Ji W et al (2009) Genetic diagnosis by whole exome capture and massively parallel DNA sequencing. Bioinformatics 106(45):19096–19101

5.

Döring A, Weese D, Rausch T, Reinert K (2008) SeqAn an efficient - generic C++ library for sequence analysis. BMC Bioinforma 9(1):11

6.

Hu X, Yuan J, Shi Y et al (2012) pIRS: profile-based Illumina pair-end reads simulator. Bioinformatics 28(11):1533–1535

7.

Huang W, Li L, Myers J R, Marth G T (2012) ART: a next-generation sequencing read simulator. Bioinforma 28(4):593–594

8.

Kim S, Jeong K, Bafna V (2013) Wessim: a whole-exome sequencing simulator based on in silico exome capture. Bioinformatics 29(8):1076–1077

9.

Li H, Handsaker B, Wysoker A et al (2009) The sequence alignment/map format and SAMtools. Bioinformatics 25(16):2078–2079

10.

Liu L, Li Y, Li S et al (2012) Comparison of next-generation sequencing systems. J Biomed Biotechnol:2012

11.

Manuel H (2010) Mason - a read simulator for second generation sequencing data, Technical Report FU, Berlin

12.

McElroy K, Luciani F, Thomas T (2012) GemSIM: general error-model based simulator of next-generation sequencing data. BMC Genomics 13(1):1–9

13.

Ono Y, Asai K, Hamada M (2013) PBSIM: PacBio reads simulator? toward accurate genome assembly. Bioinforma 29(1):119–121

14.

Pickrell J K, Marioni J C, Pai A A et al (2010) Understanding mechanisms underlying human gene expression variation with RNA sequencing. Nat 464(7289):768–772

15.

Richter D C, Ott F, Auch A F et al (2008) MetaSim - a sequencing simulator for genomics and metagenomics. PLoS ONE 3(10):e3373
Acknowledgments
This research was supported by a grant from the KRIBB Research Initiative Program.
About this article
Cite this article
Lee, Sm., Tak, H., Park, K. et al. PSIM: pattern-based read simulator for RNA-seq analysis. Multimed Tools Appl 74, 6465–6480 (2015). https://doi.org/10.1007/s11042-014-2108-x
Received:

Accepted:

Published:

Issue Date:
Keywords
RNA-seq

Read simulator

Bioinformatics