Abstract
Ambient Media describe media environments, where the medium is embedded within the natural environment. They follow the anytime, anywhere, and anyhow principle for media access. The Nokia Ubimedia MindTreks Awards have been established a few years ago to explore the potential of ambient media. In this article we analyze the total project portfolio submitted to the 4th Nokia Ubimedia MindTrek Awards in 2010 according to their business value, innovativeness, and use of ambient media. The aim of this article is to gain insights into the general characteristics of ambient media, their properties, and business functions. The article rounds up in providing a substantial framework and guidelines for ambient media developers in their product designs.
This is a preview of subscription content, log in to check access.
Access options
Buy single article
Instant access to the full article PDF.
US$ 39.95
Price includes VAT for USA
Subscribe to journal
Immediate online access to all issues from 2019. Subscription will auto renew annually.
US$ 199
This is the net price. Taxes to be calculated in checkout.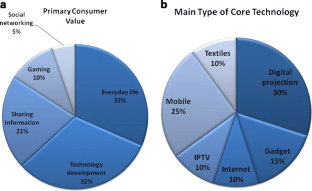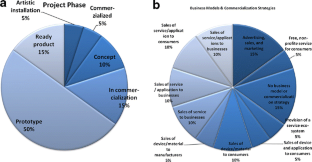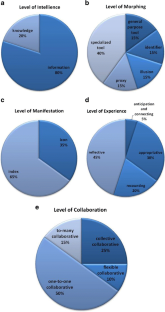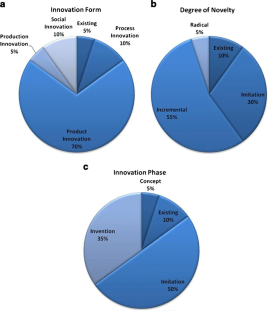 References
1.

Ambient Media Association (AMEA). www.ambientmediaassociation.org.

2.

Forget P, Monteiro T, D'Amours S, Frayret J-M (December 2008) Collaborative agent-based negotiation in suppy chain planning using multi-behaviour agents. Technical Report CIRRELT-2008-54, CIRRELT (Interuniversity Research Centre on Enterprise Neworks, Logistics and Transportation), Montreal, Quebec, Canada

3.

Godin S. http://www.sethgodin.com/sg/

4.

Google. http://www.google.com.

5.

Ishii H, Ullmer B (1997) Tangible bits: towards seamless interfaces between people, bits and atoms. In Proceedings of the SIGCHI conference on Human factors in computing systems, CHI '97, New York, NY, USA, pp. 234–241. ACM.

6.

Jeon N, Leem C, Kim M, Shin H (2007) A taxonomy of ubiquitous computing applications. Wireless Pers Comm 43:1229–1239. doi:10.1007/s11277-007-9297-9

7.

Koleva B, Benford S, Ng KH, Rodden T (2003) A framework for tangible user interfaces. In In workshop Proc. on Real World User Interfaces, Mobile HCI Conference 03, pp. 257–264.

8.

Kwon O, Yoo K, Suh E (2005) Ubidss: a proactive intelligent decision support system as an expert system deploying ubiquitous computing technologies. Expert Syst Appl 28(1):149–161

9.

Lietsala K, Terentjeff T (2008) Ubimedia 2008. Technical report, Digibusiness Cluster Programme (OSKE)

10.

Lugmayr A (2007) Ambient media. Novatica 33(188):35–39

11.

Lugmayr A (December 2010) Connecting the real world with the digital overlay with smart ambient media—applying Peirce's categories in the context of ambient media. Multimed Tool Appl:1–14.

12.

Lugmayr A (2010) Discussion of the research design for evaluating ambient media on their innovativeness. In: Lugmayr A, Stockleben B, Kaario J, Pogorelc B, Risse T (eds) Proceedings of the 3rd Semantic Ambient Media Experience (SAME) Workshop in Conjuncts with AmI-10, Lecture Notes in Computer Science, Tampere, Finland. Tampere University of Technology (TUT), pp 46–50.

13.

Lugmayr A, Stockleben B, Kaario J, Pogorelc B, Risse T (2010) 3rd workshop on semantic ambient media experience (same)—in conjunction with ami-2010. In: de Ruyter B, Wichert R, Keyson D, Markopoulos P, Streitz N, Divitini M, Georgantas N, Gomez AM (eds) Ambient Intelligence, volume 6439 of Lecture Notes in Computer Science. Springer Berlin / Heidelberg, pp. 342–345, 10.1007/978-3-642-16917-5_44.

14.

Merriam-Webster. Merriam-webster online dictionary. http://www.merriam-webster.com/dictionary/.

15.

Nomura Research Institute (NRI). Ubiquitous network and market creation. http://www.nri.co.jp/english/.

16.

Ogden C, Richards I (1923) The meaning of meaning. Routledge & Kegan, London

17.

Pousman Z, Stasko J (2006) A taxonomy of ambient information systems: four patterns of design. In Proceedings of the working conference on Advanced visual interfaces, AVI '06. New York, NY, USA, pp. 67–74. ACM.

18.

Schumpeter J (1934) The theory of economic development. Harvard University Press, Boston

19.

Schumpeter J (1942) Capitalism, socialism, and democracy. Harper, New York

20.

Schumpeter J (1997) Theorie der wirtschaflichen Entwicklung: eine Untersuchung ueber Unternehmergewinn, Kapital, Kredit, Zinz und den Konjunkturzyklus, 9th edn. Dunker und Humbolt, Berlin

21.

Tagg P (July 1999) Introductory notes to the semiotics of music (version 3). http://tagg.org/xpdfs/semiotug.pdf.

22.

Tien JM (1999) Toward a decision informatics paradigm: a real-time, information-based approach to decision making. IEEE Trans Syst Man Cybern C Appl Rev 33(1):102–112

23.

Tuomi I (1999) Data is more than knowledge: implications of the reversed knowledge hierarchy to knowledge management and organization memory. In 32nd Hawaii International Conference on System Sciences. IEEE Computer Society Press.

24.

Wright P, Wallace J, McCarthy J (December 2008) Aesthetics and experience-centered design. ACM Trans Comput-Hum Interact 15:181–1821
Acknowledgments
The 'credits' for this paper are definitely for several hard working teams that contributed to the competition. Only with their insights they provide new contributions to the field of ambient media. Several projects, as well as the competition can be found on [1].
About this article
Cite this article
Lugmayr, A., Zou, Y., Stockleben, B. et al. Categorization of ambient media projects on their business models, innovativeness, and characteristics—evaluation of Nokia Ubimedia MindTrek Award Projects of 2010. Multimed Tools Appl 66, 33–57 (2013). https://doi.org/10.1007/s11042-012-1143-8
Keywords
Ambient media

Ubimedia

Ubiqutious media

Tangible user-interfaces

Characteristics of ubqituous media

MindTrek