Abstract
As 3D image and video content has gained significant popularity, subjective 3D quality assessment has become an important issue for the creation, processing, and distribution of high quality 3D content. Reliable subjective quality assessment of 3D content is often difficult due to the subjects' limited 3D experience, the interaction of multiple quality factors, minor quality differences between stimuli, etc. Among subjective evaluation methodologies, paired comparison has the advantage of improved simplicity and reliability, which can be useful to tackle the aforementioned difficulties. In this paper, we propose a new method to analyze the results of paired comparison-based subjective tests. We assume that ties convey information about the significance of quality score differences between two stimuli. Then, a maximum likelihood estimation is performed to obtain confidence intervals providing intuitive measures of significance of the quality differences. We describe the complete test procedure using the proposed method, from subjective experiment design to outlier detection and score analysis for 3D image quality assessment. Especially, we design the test procedure in a way that quality comparison across different contents is enabled while the number of pair-wise comparisons is minimized. Experimental results on a stereoscopic image database with varying camera distances demonstrate the usefulness of the proposed method and enhanced quality discriminability of paired comparison in comparison to the conventional single stimulus methodology.
Access options
Buy single article
Instant access to the full article PDF.
US$ 39.95
Tax calculation will be finalised during checkout.
Subscribe to journal
Immediate online access to all issues from 2019. Subscription will auto renew annually.
US$ 119
Tax calculation will be finalised during checkout.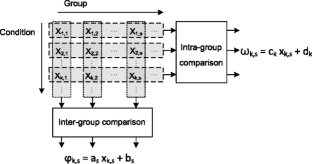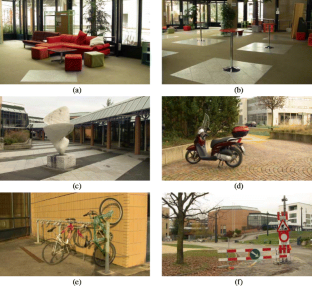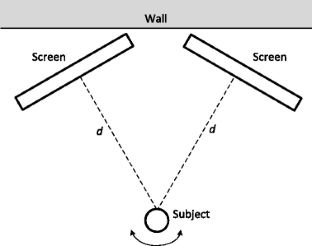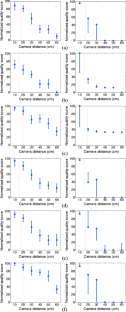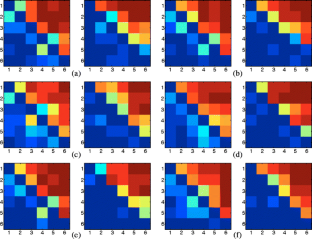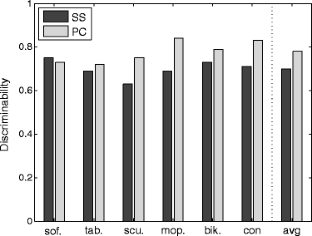 References
1.

Bercovitz J (1998) Image-side perspective and stereoscopy. In: Proc. SPIE, vol 3295

2.

Bosc E, Pépion R, Callet PL, Köppel M, Ndjiki-Nya P, Pressigout M, Morin L (2011) Towards a new quality metric for 3-D synthesized view assessment. IEEE J Sel Topics Signal Process 5(7):1332–1343

3.

Bradley RA, Terry ME (1952) Rank analysis of incomplete block designs: I. The method of paired comparisons. Biometrika 39:324–345

4.

Chen KT, Wu CC, Chang YC, Lei CL (2009) A crowdsourceable QoE evaluation framework for multimedia content. In: Proc. ACM multimedia, pp 491–500

5.

Davidson RR (1970) On extending the Bradley-Terry model to accommodate ties in paired comparison experiments. J Am Stat Assoc 65(329):317–328

6.

Eichhorn A, Ni P, Eg R (2010) Randomized pair comparison- an economic and robust method for audiovisual quality assessment. In: Proc. int. workshop on network and operating systems support for digital audio and video. Amsterdam, The Netherlands, pp 63–68

7.

Glickman ME (1999) Parameter estimation in large dynamic paired comparison experiments. J R Stat Soc, Ser C, Appl Stat 48(3):377–394

8.

Goldmann L, Simone FD, Ebrahimi T (2010) Impact of acquisition distortions on the quality of stereoscopic images. In: Proc. int. workshop on video processing and quality metrics for consumer electronics. Scottsdale, Arizona, USA

9.

Gotchev A, Akar GB, Capin T, Strohmeier D, Boev A (2011) Three-dimensional media for mobile devices. Proc IEEE 99(4):708–741

10.

Huynh-Thu Q, Barkowsky M, Callet PL (2011) The importance of visual attention in improving the 3D-TV viewing experience: overview and new perspectives. IEEE Trans Broadcast 57(2):421–431

11.

Huynh-Thu Q, Callet PL, Barkowsky M (2010) Video quality assessment: from 2D to 3D- challenges and future trends. In: Proc. int. conf. image processing. Hong Kong, China, pp 4025–4028

12.

Ijsselsteijn WA, de Ridder H, Vliegen J (2000) Subjective evaluation of stereoscopic images: effects of camera parameters and display duration. IEEE Trans Circuits Syst Video Technol 10(2):225–233

13.

Jumisko-Pyykkö S, Utriainen T (2011) A hybrid method for quality evaluation in the context of use for mobile (3D) television. Multimed Tools Appl 55(2):185–225

14.

Kooi FL, Toet A (2004) Visual comfort of binocular and 3D displays. Displays 25(2–3):99–108

15.

Lee JS, Simone FD, Ramzan N, Zhao Z, Kurutepe E, Sikora T, Ostermann J, Izquierdo E, Ebrahimi T (2010) Subjective evaluation of scalable video coding for content distribution. In: Proc. ACM multimedia. Firenze, Italy, pp 65–72

16.

Liu X, Yang LT, Sohn K (2011) High-speed inter-view frame mode decision procedure for multi-view video coding. Future Gener Comput Syst. doi:10.1016/j.future.2011.05.013

17.

Meesters LMJ, Ijsselsteijn WA, Seuntiëns PJH (2004) A survey of perceptual evaluations and requirements of three-dimensional TV. IEEE Trans Circuits Syst Video Technol 14(3):381–391

18.

International Telecommunication Union (2002) Methodology for the subjective assessment of the quality of television pictures. Recommendation ITU-R BT.500-11

19.

Rao PV, Kupper LL (1967) Ties in paired-comparison experiments: a generalization of the Bradley-Terry model. J Am Stat Assoc 62(317):194–204

20.

Seuntiiëns P, Meesters L, Ijsselsteijn W (2006) Perceived quality of compressed stereoscopic images: effects of symmetric and asymmetric JPEG coding and camera separation. ACM Trans Appl Percept 3(2):95–109

21.

Smolic A, Kauff P, Knorr S, Hornung A, Kunter M, Müller M, Lang M (2011) Three-dimensional video postproduction and processing. Proc IEEE 99(4):607–625

22.

International Telecommunication Union (2000) Subjective assessment of stereoscopic television pictures. Recommendation ITU-R BT.1438

23.

International Telecommunication Union (1999) Subjective video quality assessment methods for multimedia applications. Recommendation ITU-R P.910

24.

Zilly F, Kluger J, Kauff P (2011) Production rules for stereo acquisition. Proc IEEE 99(4):590–606
Acknowledgements
This work was supported in part by the Ministry of Knowledge Economy, Korea, under the IT Consilience Creative Program (NIPA-2010-C1515-1001-0001), in part by Yonsei University Research Fund of 2011, and in part by the COST Action IC1003 European Network on Quality of Experience in Multimedia Systems and Services (Qualinet).
About this article
Cite this article
Lee, JS., Goldmann, L. & Ebrahimi, T. Paired comparison-based subjective quality assessment of stereoscopic images. Multimed Tools Appl 67, 31–48 (2013). https://doi.org/10.1007/s11042-012-1011-6
Keywords
Stereoscopic image

Subjective quality

Paired comparison

Quality of experience (QoE)