Abstract
Many muscular function assessments require the monitoring of muscular activity in different environments. This can happen in the gymnasium during a training session or while practising a sport; at work, where movements and specific actions are executed; at school, where the child adopts an incorrect posture, or even while we walk. In this paper, we propose a system to allow the assessment of the muscular condition in any of these environments in a comfortable and simple way for the patient and using the advances in wireless communications. Just a wireless biomonitor (we have used the ME6000 biomonitor, a medical portable equipment of very small dimensions) and one PDA or mobile phone with wireless interface are needed. The medical device is configured from the mobile device. Then, wireless communications are used to transmit online the electromyographic signals registered by the medical equipment to a mobile device. The specific protocol used by the medical device is implemented to carry out the communication. There are two ways to configure the system: offline and online. In offline mode, once all the information is received, it is sent to a server using a connection to the Internet instead of the online way, where this information is sent simultaneously. The server includes a background application to process the information in real-time with the aim to evaluate the function of the muscle during the exercise and to establish healthy behaviours for the patient. Then, this information can be consulted by the specialist and also by the client using the PDA or mobile phone to show the report. A prototype of this system has been developed and implemented. The system has been evaluated by a preliminary usability, reliability, feasibility and communication performance study.
Access options
Buy single article
Instant access to the full article PDF.
USD 39.95
Price includes VAT (USA)
Tax calculation will be finalised during checkout.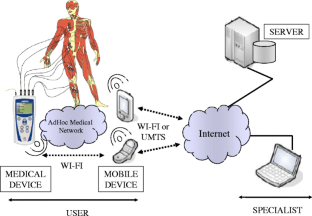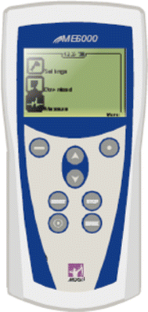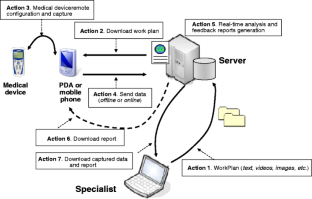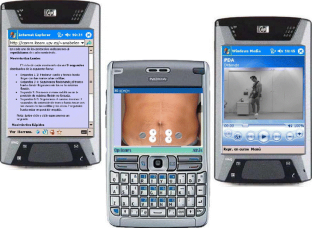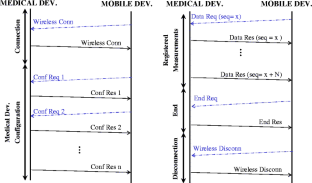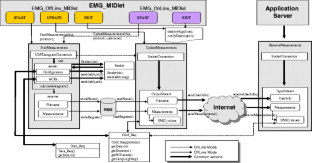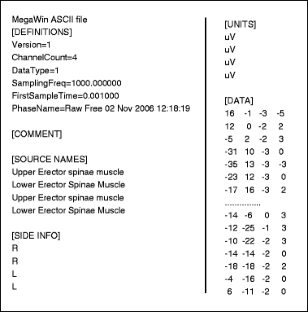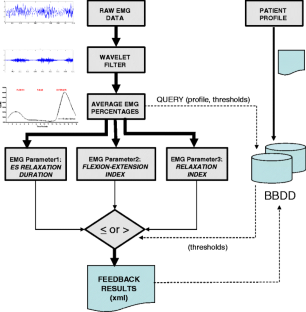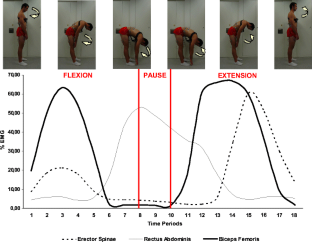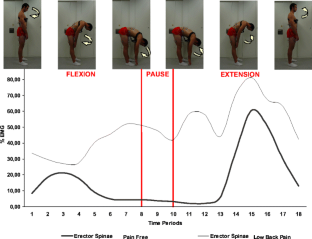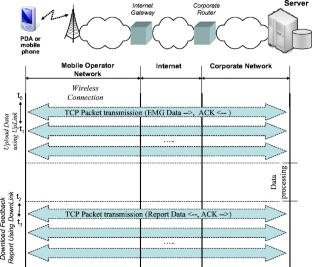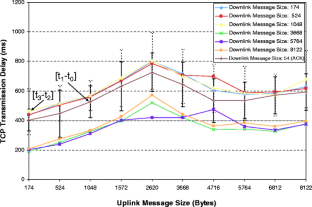 References
1.

Woolf AD, Pfleger B (2003) Burden of major musculoskeletal conditions. Bull World Health Organ 81(9):646–656

2.

Wooton R, Patterson V (2006) Introduction to Telemedicine. 2nd edn. RSM

3.

Basmajian JV, De Luca CJ (1985) Muscles Alive: Their Functions Revealed by Electromyography, 5th edn. Williams & Wilkins, USA

4.

Jonsson B (1973) Electromyographic kinesiology. Desmedt J. (ed.) New Developments in EMG and Clinical Neurophysiology, pp 498–501

5.

Istepanian RSH, Jovanov E, Zhang YT (2004) M-Health: Beyond Seamless Mobility for Global Wireless Healthcare Connectivity-Editorial, in. IEEE trans. inf. technol. biomed. 8(4):405–414 December

6.

Stanford V (2002) Using pervasive computing to deliver elder care. IEEE Pervasive Comput 1:10–13 doi:10.1109/MPRV.2002.993139

7.

Korhonen I, Parkka J, van Gils M (2003) Health monitoring in the home of the future. IEEE Eng Med Biol Mag 22(3):66–73 doi:10.1109/MEMB.2003.1213628

8.

Warren S (2003) Beyond telemedicine: Infrastructures for intelligent home care technology, in Pre-ICADI Workshop technology for aging, disability, and independence, London, U.K., 26–27, June

9.

Winters JM, Wang Y, Winters JM (2003) Wearable sensors and telerehabilitation: Integrating intelligent telerehabilitation assistants with a model for optimizing home therapy. IEEE Eng Med Biol Mag 22(3):56–65 doi:10.1109/MEMB.2003.1213627

10.

Budinger TF (2003) Biomonitoring with wireless communications. Annu Rev Biomed Eng 5:383–412 doi:10.1146/annurev.bioeng.5.040202.121653

11.

Tsai CC, Lee G, Raab F, Norman GJ, Sohn T, Griswold WG, Patrick K (2007) Usability and Feasibility of PmEB: a Mobile Phone Application for Monitoring Real Time Caloric Balance. Mobile Networks and Applications 12(2):173–184

12.

Nazeran H, Setty S, Haltiwanger E, Gonzalez VA (2004) PDA-based flexible telecommunication system for telemedicine applications, in 26th conference proceedings on engineering in medicine and biology society, pp. 2200–2203, September

13.

Lubrin E, Lawrence E, Navarro KF (2006) MoteCare:an adaptive smart BAN health monitoring system, in Proceedings of the 24th IASTED international conference on biomedical engineering, pp. 60–67, Innsbruck, Austria

14.

Mohomed I, Ebling MR, Jerome W, Misra A (2006) HARMONI: Motivation for a health-oriented adaptive remote monitoring middleware, in fourth international workshop on ubiquitous computing for pervasive healthcare applications (UbiHealth 2006), Irvine, California, USA, September

15.

Vontetsianos T, et al (2006) Home based integrated care in patients with chronic respiratory failure with the use of e-health services, in proceedings of international educational and networking forum for ehealth, telemedicine and health ICT

16.

Husemann D, Narayanaswa C, Nidd M (2004) Personal mobile hub, in eighth IEEE international symposium on wearable computers (ISWC'04), pp. 85–91

17.

Choi J, Yoo S, Park H, Chun J (2006) MobileMed: a PDA-based mobile clinical information system. IEEE Trans Inf Technol Biomed 627–635 doi:10.1109/TITB.2006.874201

18.

Lin Y-H, Jan I-C, Chow-In Ko P, Chen Y-Y, Wong J-M, Jan G-J (2004) A wireless PDA-based physiological monitoring system for patient transport. IEEE Trans Inf Technol Biomed 8(4):439–447 doi:10.1109/TITB.2004.837829

19.

Durresi M, Barolli L (2007) Wireless communications for health monitoring on highways, in proceeding of the 27th international conference on distributed computing systems workshops, pp. 37

20.

Guerri JC, Esteve M, Palau C, Monfort M, Sarti MA (2000) A software tool to acquire, synchronise and playback multimedia data: an application to kinesiology, in computer methods and programs in biomedicine, pp. 51–58, Elsevier

21.

Sarti MA, Monfort M, Guerri JC, Esteve M, Palau C (2000) Multimedia synchronization system. Application in functional anatomy of the locomotor system, in European Journal of Anatomy, pp. 34

22.

Guerri JC, Palau C, Pajares cA, Belda A, Cermeño JJ, Esteve M (2003) A multimedia telemedicine system to asses muscoskeletal disorders, in IEEE international conference on multimedia & expo (ICME 2003), Baltimore

23.

Riggs R, Taivalsaari A, VandenBrink M (2001) Programming wireless devices with the Java 2 platform. Addition Wesley

24.

Bangnan X, Hischke S, Walke B (2003) The role of ad-hoc networking in future wireless communications, in proceedings of international conference on communication technology, pp. 1353–1358, April

25.

Kimm H, Shin SY (2005) Efficient use of Java MIDP record management system in wireless devices, ieee international conference on electro information technology, pp. 113–116, April

26.

Borenstein DG, Wiesel SW, Boden SD (1995) Mechanical disorders of the lumbo-sacral spine, in low back pain: Medical diagnosis and comprehensive management, pp. 183–217, Philadelphia

27.

Conforto S, D'Alessio T, Pignatelli S (1999) Optimal rejection of movements artefacts from myoelectric signals by means of a Wavelet filtering procedure. J Electromyogr Kinesiol 9:47–57 doi:10.1016/S1050-6411(98)00023-6

28.

Floyd WF, Silver PHS (1995) The function of erectores spinae muscles in certain movements and postures in man. J Physiol 129:184–203

29.

Paquet N, Malouin F, Richards CL (1994) Hip-spine movement interaction and muscle activation patterns during sagittal trunk movements in low back patients. Spine 19:596–603 doi:10.1097/00007632-199403000-00016

30.

Palmblad M, Tiplady B (2004) Electronic diaries and questionnaires: designing user interfaces that are easy for all patients to use, quality of life research, pp. 1199–1207, Academic Publishers, Kluwer

31.

Scholtz J, Consolvo S (2004) Towards a discipline for evaluating ubiquitous computing applications. Intel Corporation

32.

Zhang T, Rau P, Salvendy G (2007) Developing Instrument for Handset Usability Evaluation: A Survey Study, Part I, Human-Computer Interaction. Interaction Design and Usability. LNCS 4550:662–671

33.

Kaufman DR, Patela VL, Hillimana C, Morinb PC, Pevznera J, Weinstockb RS, Golandd R, Sheaa S, Starrena J (2003) Usability in the real world: assessing medical information technologies in patients' homes. J Biome info 36(1–2):45–60 February–April

34.

Katarzyna W, Richard B, Aart VH, Dimitri K (2005) Victor N Measurements based performance evaluation of 3G wireless networks supporting m-health services, Multimedia computing and networking. Conference 5680:176–187 EEUU

35.

Sakamoto T, Hui W, Daming W (2006) Performance evaluation of twelve-lead electrocardiogram telemonitor utilizing 3G cellular phone, in Sixth IEEE international conference on computer and information technology, pp. 83–87

36.

Chu Y, Ganz A (2004) A Mobile Teletrauma System Using 3G Networks, in. IEEE trans inf technol biomed 8(4):456–462 December

37.

Viruete Navarro EA, Ruiz Mas J, Fernández Navajas J, Peña Alcega C (2006) Performance of a 3G-Based Mobile Telemedicine System, in. Consumer commun netw conf 2:1023–1027

38.

Shrout PE, Fleiss JL (1979) Intraclass correlations: uses in assessing rater reliability. Psychol Bull 86:420–428 doi:10.1037/0033-2909.86.2.420

39.

Rankin G, Stokes M (1998) Reliability of assessment tools in rehabilitation: an illustration of appropriate statistical analyses. Clin Rehabil 12:187–199 doi:10.1191/026921598672178340

40.

Hopkins WG (2000) Measures of reliability in sports medicine and science. Sports Med 30:1–15 doi:10.2165/00007256-200030010-00001

41.

Sleivert GG, Wenger HA (1994) Reliability of measuring isometric and isokinetic peak torque, rate of torque development, integrated electromyography, and tibial nerve-conduction velocity. Arch Phys Med Rehabil 75:1315–1331
Acknowledgments
This work was supported by the Spanish Ministerio de Educación y Ciencia within the MIQUEL (TEC2007-68119-C02-01/TCM) project.
About this article
Cite this article
Guerri, J.C., Antón, A.B., Pajares, A. et al. A mobile device application applied to low back disorders. Multimed Tools Appl 42, 317–340 (2009). https://doi.org/10.1007/s11042-008-0252-x
Keywords
Wireless telemedicine

Handheld devices

Multimedia

Health monitoring

Electromyography

Usability