Abstract
With the development of vehicular industry and wireless communication technology, vehicular ad hoc network (VANET) has become a popular research field. However, timely dissemination of safety related information in VANET is always challenging due to the highly dynamic vehicular environment. In this paper, we investigate an analytic approach in enhancing transmission efficiency of VANET by adapting transmission power and bit rate for IEEE 802.11p based VANET. The proposed algorithm, Joint Adaptation of Transmission power and Bit rate (JATB) algorithm uses modified Dynamic Programming (DP) to search for optimal value of transmission power and bit rate with the aim to increase packet success rate, minimize end-to-end delay and minimize busy time. JATB also uses vehicle density to improve vehicular environment awareness, and adapt transmission power and bit rate accordingly. Adaptability of JATB algorithm is tested with different beacon rates and simulation scenarios. Simulation results show an improvement in transmission efficiency as compared to standard protocol [original algorithm set in VANET standard which has fixed transmission power (20 mW) and fixed bit rate (6Mbps)] and reference journal's Transmission Power Transmission Range (TPTR) [algorithm from reference journal that adapts transmission power according to transmission range] algorithms.
This is a preview of subscription content, log in to check access.
Access options
Buy single article
Instant access to the full article PDF.
US$ 39.95
Price includes VAT for USA
Subscribe to journal
Immediate online access to all issues from 2019. Subscription will auto renew annually.
US$ 99
This is the net price. Taxes to be calculated in checkout.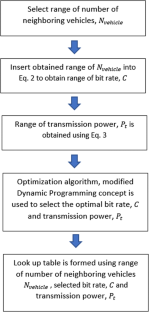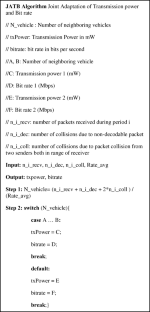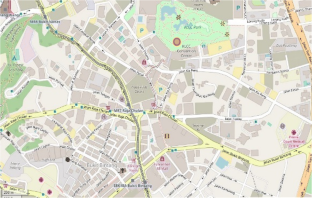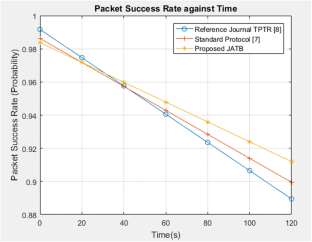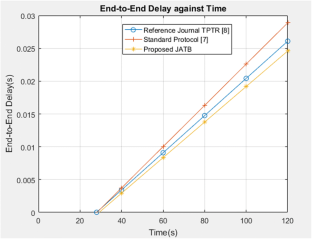 References
1.

Fan B, Krishnan H (2006) Reliability analysis of DSRC wireless communication for vehicle safety applications. 2006 IEEE Intell Transport Syst Conf: 355–362

2.

IEEE Guide for Wireless Access in Vehicular Environments (WAVE) - Architecture (2014) IEEE Std 1609.0–2013: 1–78

3.

IEEE Standard for Wireless Access in Vehicular Environments (WAVE) -- Networking Services (2016) IEEE Std 1609.3–2016 (Revision of IEEE Std 1609.3–2010): 1–160

4.

IEEE Standard for Wireless Access in Vehicular Environments (WAVE) (2016) Multi-Channel Operation. IEEE Std 1609.4–2016 (Revision of IEEE Std 1609.4–2010): 1–94

5.

IEEE Standard for Wireless Access in Vehicular Environments (WAVE) - Identifier Allocations (2016) IEEE Std 1609.12–2016 (Revision of IEEE Std 1609.12–2012): 1–21

6.

IEEE Standard for Wireless Access in Vehicular Environments--Security Services for Applications and Management Messages (2016) IEEE Std 1609.2–2016 (Revision of IEEE Std 1609.2–2013): 1–240

7.

Sommer C, German R, Dressler F (2011) Bidirectionally coupled network and road traffic simulation for improved IVC analysis. IEEE Trans Mob Comput 10:3–15

8.

Rawat DB, Popescu DC, Yan G, Olariu S (2011) Enhancing VANET performance by joint adaptation of transmission power and contention window size. IEEE Trans Parallel Distrib Syst 22:1528–1535

9.

Kim B, Song H, Lee HS (2014) Bi-Beacon: Two-level power control for enhancing beacon performance in vehicular ad hoc networks. 2014 Int Conf Connect Vehicles Expo (ICCVE): 1000–1001

10.

Zemouri S, Djahel S, Murphy J (2014) Smart adaptation of beacons transmission rate and power for enhanced vehicular awareness in VANETs. 17th Int IEEE Conf Intell Transport Syst (ITSC): 739–746

11.

Yao Y, Zhou X, Zhang K (2014) Density-aware rate adaptation for vehicle safety Communications in the Highway Environment. IEEE Commun Lett 18:1167–1170

12.

Xiong J, Chen C, Guan X, Hua C (2016) LRRA: location-related rate adaptation algorithm in IEEE 802.11p for DSRC technology in VANET. 2016 IEEE 84th Vehic Technol Conf (VTC-fall): 1–5

13.

Puñal O, Hanzhi Z, Gross J (2013) RFRA: random forests rate adaptation for vehicular networks. 2013 IEEE 14th Int Symp World Wireless, Mobile Multimed Netw (WoWMoM): 1–10

14.

Chaabouni N, Hafid A, Sahu PK (2013) A collision-based beacon rate adaptation scheme (CBA) for VANETs. 2013 IEEE Int Conf Adv Netw Telecomm Systems (ANTS): 1–6

15.

Lim JM-Y, Chang YC, Alias MY, Loo J (2016) Joint optimization and threshold structure dynamic programming with enhanced priority scheme for adaptive VANET MAC. Wireless Netw 22:897–913

16.

Liang K, Qin H, Yang J (2015) An adaptive multi-channel operation mechanism based on data transmission in WAVE system. 2015 Int Conf Connect Vehicles Expo (ICCVE): 323–327

17.

Hafeez KA, Anpalagan A, Zhao L (2016) Optimizing the control channel interval of the DSRC for vehicular safety applications. IEEE Trans Veh Technol 65:3377–3388

18.

Hafeez KA, Zhao L, Liao Z, Ma BNW (2010) Performance analysis of broadcast messages in VANETs safety applications. 2010 IEEE Global Telecomm Conf GLOBECOM 2010: 1–5

19.

© OpenStreetMap contributors. (May, 24). OpenStreetMap. Available: http://www.openstreetmap.org/
Additional information
Publisher's Note
Springer Nature remains neutral with regard to jurisdictional claims in published maps and institutional affiliations.
About this article
Cite this article
Wei, L.J., Lim, J.M. Identifying Transmission Opportunity through Transmission Power and Bit Rate for Improved VANET Efficiency. Mobile Netw Appl 24, 1630–1638 (2019). https://doi.org/10.1007/s11036-018-1180-2
Keywords
Vehicular ad-hoc network

IEEE 802.11p

IEEE 1609

Transmission efficiency

Dynamic programming