Abstract
Globalization, rapidly changing technologies and stronger competition put pressure on businesses to increase innovation rates. Knowledge and intellectual capital are considered to be a source of strategic importance and an engine for the economic development of the business environment. In understanding of the authors of the paper, intellectual capital is considered to be the key asset of an enterprise in today's dynamically developing, knowledge-intensive and informative environment. The automotive industry is a sector based on knowledge, new knowledge, international cooperation, human resource development and innovation, which are one of the key features of the automotive industry. The aim of the article is to point out the relationship between intellectual capital and innovations in the automotive industry, as exemplified by Volkswagen Slovakia, a.s.
This is a preview of subscription content, log in to check access.
Access options
Buy single article
Instant access to the full article PDF.
US$ 39.95
Price includes VAT for USA
Subscribe to journal
Immediate online access to all issues from 2019. Subscription will auto renew annually.
US$ 99
This is the net price. Taxes to be calculated in checkout.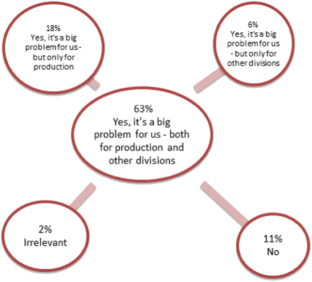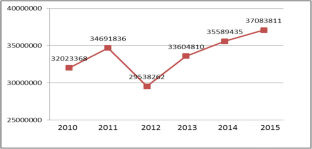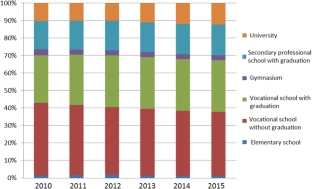 References
1.

Navarro JLA, Ruiz VRL, Pena DN (2017) The effect of ICT use and capability on knowledge-based cities. Cities 60:272–280 Available at: http://apps.webofknowledge.com/full_record.do?product=WOS&search_mode=GeneralSearch&qid=1&SID=X2NJhOfKEjmHoYtaaYm&page=1&doc=1&cacheurlFromRightClick=no

2.

Krstic B, Bonic L (2016) EIC: a new tool for intellectual capital performance measurement. Prague Economic papers 25:723–741 Available at: http://apps.webofknowledge.com/full_record.do?product=WOS&search_mode=GeneralSearch&qid=1&SID=X2NJhOfKEjmHoYtaaYm&page=2&doc=13&cacheurlFromRightClick=no

3.

Zaragoza-Saez P, Claver-Cortes E, Marco-Lajara B, Ubeda-Garcia M Influence of intellectual capital upon knowledge creation in Spanish subsidiaries: an empirical study. Knowl Manag Res Pract 14:489–501 Available at: http://apps.webofknowledge.com/full_record.do?product=WOS&search_mode=GeneralSearch&qid=1&SID=X2NJhOfKEjmHoYtaaYm&page=3&doc=24&cacheurlFromRightClick=no

4.

Hejazi R, Ghanbari M, Alipour M Intellectual, human and structural capital effects of firm performance as measured by Tobin's Q. Knowl Process Manag 23:259–273 Available at: http://apps.webofknowledge.com/full_record.do?product=WOS&search_mode=GeneralSearch&qid=1&SID=X2NJhOfKEjmHoYtaaYm&page=4&doc=37&cacheurlFromRightClick=no

5.

Ilic B, Bernjak S, Rus A Intellectual capital as an indicator of regional development: the case of the Slovenian region of Pomurje. Teorija in praksa 53:579–604 Available at: http://apps.webofknowledge.com/full_record.do?product=WOS&search_mode=GeneralSearch&qid=1&SID=X2NJhOfKEjmHoYtaaYm&page=13&doc=124&cacheurlFromRightClick=no

6.

Malhotra Y. Measuring knowledge assets of a nation: knowledge systems for development, state of research 2003–2004. United Nations Advisory Meeting, Available at: http://www.kmnetwork.com/KnowledgeManagementMeasurementResearch.pdf

7.

Sullivan P (1998) Profiting from intellectual capital: extracting value from innovation. Published by Wiley. ISBN 0–471-19302-X

8.

Berg, H. A. Models of intellectual capital valuation: a comparative evaluation. Available at: http://business.queensu.ca/knowledge/consortium2002/ModelsofICValuation.pdf

9.

Armstrong M (2002) Řízení lidských zdrojů.1. vyd. Grada Publishing, Praha ISBN 80-247-0469-2

10.

Prieskum dodávateľov automobilového priemyslu Slovensko (2016) Available at: http://www.pwc.com/sk/sk/odvetvia/automobilovy- priemysel/assets/survey2016/prieskum-dodavatelov- automobiloveho-priemyslu-2016.pdf

11.

Zap SR. Briefing, Bratislava 27.02.2017

12.

Al-Ali N (2003) Comprehensive intellectual capital management: step-by-step. Published by Wiley. ISBN 978–80–471-127-50-60

13.

Výročná správa Volkswagen Slovakia, a.s. (2011)

14.

Holeček J (2014) Interkulturálita manažmentu ako faktor výkonnosti firmy. Dissertation thesis

15.

Výročná správa Volkswagen Slovakia, a.s. (2012)

16.

Výročná správa Volkswagen Slovakia, a.s. (2013)

17.

Výročná správa Volkswagen Slovakia, a.s. (2014)

18.

Výročná správa Volkswagen Slovakia, a.s. (2015)

19.

Brooking A (1996) Intellectual capital: Core asset for the THIRD MILLENIUM. International Thomson Business Press. ISBN 1–86152–408-0

20.

Prihláste sa do automobilovej junior akadémie. Available at: http://www.nadacia-volkswagen.sk/prihlaste-sa-do-automobilovej-junior-akademie/

21.

Výročná správa Volkswagen Slovakia, a.s. (2010)
About this article
Cite this article
Cagáňová, D., Hlásniková, P.R., Vraňaková, N. et al. Intellectual Capital as a Key Factor in the Automotive Industry. Mobile Netw Appl 24, 2024–2031 (2019). https://doi.org/10.1007/s11036-018-01206-2
Keywords
Automotive industry

Employees

Intellectual capital