Abstract
Wireless Sensor Network is a wide area monitoring tools supporting for Scientific Research, Low-power microscopic sensors. WSN uses limited resource memory, computation power, bandwidth, and energy. The Cluster Routing protocol is the best methodologies for energy efficiency in the wireless sensor network. Cluster Routing Protocols are used to form a cluster creation on the selection of cluster head (CH). Then the data packets are sending from one CH to another CH and finally data packets are send to the base station. CHs are selected by using the setup phase. This system proposed a multi hop transmission, where the data packets are send from one hop to another hop. Finally these data packets are transmitted to the base station. To transmit the packets from source sensor to wireless sensor network base station via the cluster head, using the fuzzy logic type 1with three parameters such as trust factor and distance. The fuzzy logic predicts the nodes, which is having high trust factor, and near to the base station CH will be selected as best forwarder by using Type 1 fuzzy logic. It will direct to increase the life time of network plus reduce the overhead of network.
Access options
Buy single article
Instant access to the full article PDF.
US$ 39.95
Tax calculation will be finalised during checkout.
Subscribe to journal
Immediate online access to all issues from 2019. Subscription will auto renew annually.
US$ 79
Tax calculation will be finalised during checkout.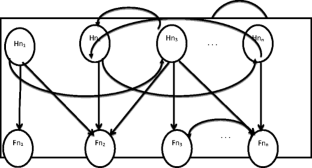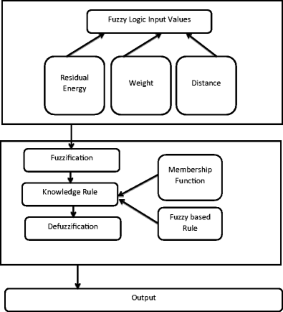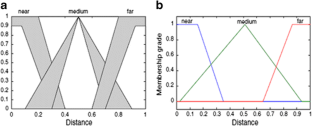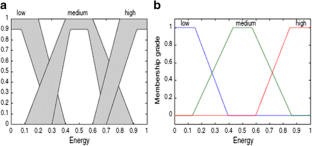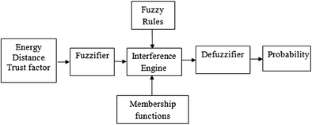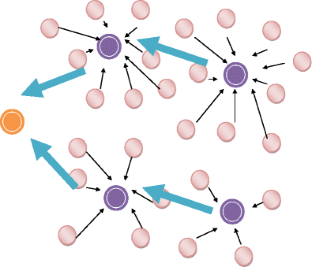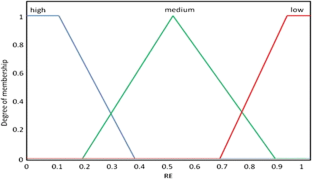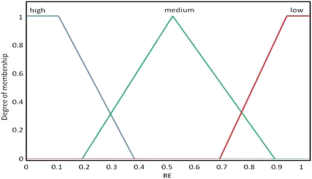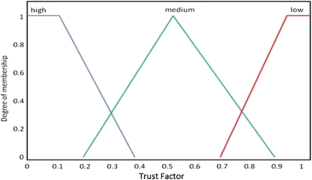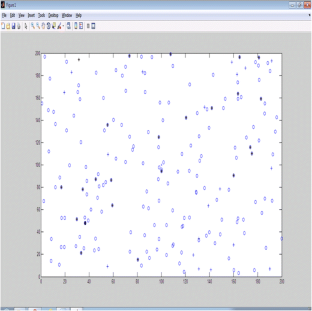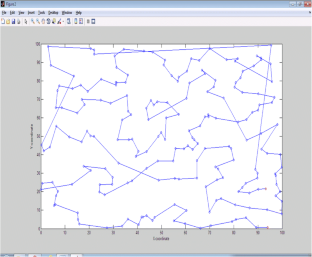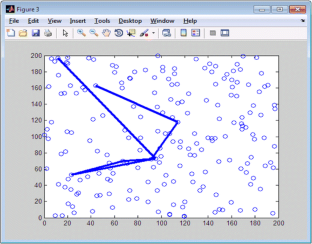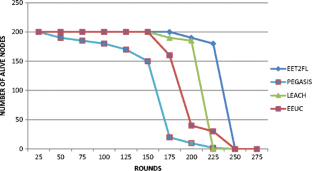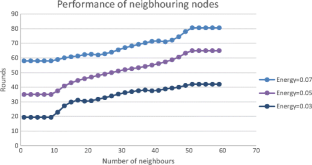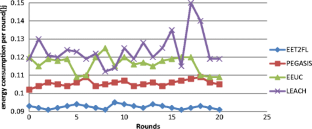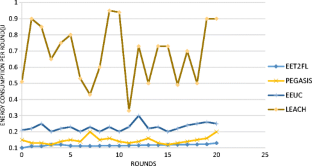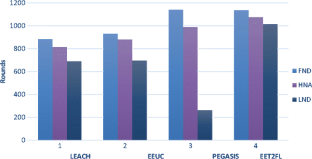 References
1.

Akyildiz IF, Su W, Sankarasubramaniam Y et al (2002) A survey on sensor networks. IEEE Commun Mag 40(8):102–114

2.

S. Lindsey and C. S. Raghavendra, "PEGASIS: Power-efficient Gathering in Sensor Information Systems", Parallel and Distributed Systems, vol. 9, no. 924, (2002)

3.

Liu X (2012) A survey on clustering routing protocols in wireless sensor networks. Sensors 12(8):11113–11153

4.

Ali MS, Dey T, and Biswas R (2008) ALEACH: Advanced LEACH routing protocol for wireless microsensor networks. Int Conf Electr Comput Eng ICECE 909–914

5.

Harold RY, Rajaram M, Golden JE, Balaji S (2016) Dominating set algorithm and trust evaluation scheme for secured cluster formation and data transferring. World Acad Sci Eng Technol Int J Comput Electr Autom Control Inf Eng 10:388–393

6.

Harold Robinson Y, Rajaram M, Golden Julie E, Balaji S (2016) "Tree based data fusion clustering routing algorithm for illimitable network administration in wireless sensor network", world academy of science, engineering and technology. Int J Comput Electr Autom Control Inf Eng 10(6):1123–1130

7.

Harold Robinson Y, Rajaram M (2016) A memory aided broadcast mechanism with fuzzy classification on a device-to-device mobile ad hoc network. Wirel Pers Commun:1–23. https://doi.org/10.1007/s11277-016-3213-0

8.

Arbab E, Aghazarian V, Hedayati A, Ghazanfari Motlagh N (2012) A LEACH-based clustering algorithm for optimizing energy consumption in wireless sensor networks" 2nd international Conference on computer science and information technology (ICCSIT'2012) Singapore

9.

Manjeshwar DP, Agrawal E (2001) TEEN: A routing protocol for enhanced efficiency in wireless sensor networks, In Proceedings of the 15th International Parallel and Distributed Processing Symposium (IPDPS). San Francisco,CA, USA, pp 2009–2015

10.

Karnik, N. N., & Mendel, J. M. (1998). An introduction to type-2 fuzzy logic systems. In proceeding of IEEE international Conference on fuzzy systems (FUZZ) (Vol. 2, pp. 915–920)

11.

Harold RY, Golden JE, Balaji S (2016) Bandwidth and delay aware routing protocol with scheduling algorithm for multi hop mobile ad hoc networks. World Acad Sci Eng Technol Int J Comput Electr Autom Control Inf Eng 10(8):1512–1521

12.

Kumar SS, Kumar MN, Sheeba VS (2011) Fuzzy logic based energy efficient hierarchical clustering in wireless sensor networks. Int J Res Rev Wirel Sens Netw (IJRRWSN) 1(4):53–57

13.

Liang QL, Mendel JM (2000) Equalization of nonlinear time-varying channels using type-2fuzzy adaptive filters. IEEE Trans Fuzzy Syst 8(5):551–563

14.

Kulkarni RV, Forster A, Venayagamoorthy GK (2011) Computational intelligence in wireless sensor networks: a survey. IEEE Commun Surv Tutorials 13(1):68–96

15.

Balaji S, Rajaram M (2016) SIPTAN: securing inimitable and plundering track for ad hoc network. Springer, Wireless Personal Communications, pp 1–21. https://doi.org/10.1007/s11277-016-3187-y

16.

Baranidharan B, Srividhya S, Santhi B (2014) Energy efficient hierarchical unequal clustering in wireless sensor networks. Indian J Sci Technol 7(3):301–305

17.

Heizelman W, Chandrakasan A, Balakrishnan H (2000) Energy-efficient communication protocol for wireless microsensor networks. In Proceeding of the 33rd annual Hawaii international Conference on system sciences (HICSS) (pp. 3005–3014). Maui, HI

18.

Ye M, Li C, Chen G, Wu J (2005) EECS: an energy efficient cluster scheme in wireless sensor networks. Proceedings of IEEE international workshop on strategies for energy efficiency in ad hoc and sensor networks. Phoenix, Arizona

19.

Balaji S, Rajaram M (2014) "EUDIS-An Encryption Scheme for User-Data Security in Public Networks", World Academy of Science, Engineering and Technology. Int J Comput Inf Syst Control Eng 8(11):1825–1830

20.

Shen B, Zhang SY, Zhong YP (2006) Wireless sensor network clustering routing protocol. J Softw 17(7):1588–1600

21.

Shurman MM, Alomari ZA, and Mhaidat KM (2014) An Efficient Billing Scheme for Trusted Nodes Using Fuzzy Logic in Wireless Sensor Netw Wireless Eng Technol 5:62-73

22.

Castillo O, Melin P (2008) Type-2 fuzzy logic: theory and applications. Springer, Berlin, Heidelberg

23.

Singh AK, Goutele S, Verma S, Purohit N (2012) An energy efficient approach for clustering in WSN using fuzzy logic. Int J Comput Appl 44(18):8–12

24.

O. Younis and S. Fahmy, "HEED: A Hybrid, Energy-efficient", Distributed Clustering Approach for Ad Hoc Sensor Networks. Mobile Compu, vol. 3, no. 366, (2004)

25.

ArunSamPaul Thomas G, Karthik Ganesh R, Kandasamy A, Balaji S, Harold Robinson Y (2011) An advanced controlled-flooding routing with Group Organization for Delay Tolerant Networks using A-SMART. Emerging trends in electrical and computer technology (ICETECT), 978-1-4244-7926-9/11, IEEE

26.

Harold Robinson Y, Rajaram M, Golden Julie E, Balaji S (2016) "TBOR: tree based opportunistic routing for mobile ad hoc networks", World Academy of Science, Engineering and Technology. Int J Comput Electr Autom Control Inf Eng 10(6):1115–1122

27.

Robinson YH, Balaji S, Rajaram M (2016) ECBK: enhanced cluster based key management scheme for achieving quality of service. Circuits Syst 7:2014–2024. https://doi.org/10.4236/cs.2016.78175

28.

Balaji S, Harold Robinson Y, Rajaram M (2016) SCSBE: secured cluster and sleep based energy-efficient sensory data collection with mobile sinks. Circuits Syst 7:1992–2001. https://doi.org/10.4236/cs.2016.78173

29.

Harold Robinson Y, Golden Julie E, Balaji S, Ayyasamy A (2016) Energy aware clustering scheme in wireless sensor network using neuro-fuzzy approach, wireless personal communications. Spring:1–19. https://doi.org/10.1007/s11277-016-3793-8

30.

Mendel JM (2001) Uncertain rule-based fuzzy logic system: introduction and new directions. Prentice Hall PTR, UpperSaddle River

31.

Balaji S, Julie EG, Rajaram M, Robinson YH (2016) Fuzzy based particle swarm optimization routing technique for load balancing in wireless sensor networks, World Academy of Science, Engineering and Technology. Int J Comput Electr Autom Control Inf Eng 10(7):1384–1393

32.

Indranil G, Denis R, Srinivas SS (2005) Cluster-head election using fuzzy logic for wireless sensor networks. In Proceedings of the 3rd annual communication networks and services research Conference (CNSR) (pp. 255–260)

33.

Jiang H, Sun Y, Sun R, Hindawi HX Fuzzy-Logic-Based Energy Optimized Routing for Wireless Sensor Networks. Pub Corp Int J Distrib Sens Netw 2013(216561):8. https://doi.org/10.1155/2013/216561

34.

Karnik NN, Mendel JM, Liang QL (1999) Type-2 fuzzy logic systems. IEEE Trans Fuzzy Syst 7(6):643–658

35.

Kim JM, Park SH, Han YJ, Chung TM (2008) CHEF: cluster-head election mechanism using fuzzy logic in wireless sensor networks. In proceedings of the international Conference on advanced communication technology (ICACT) (pp. 654–659)

36.

Yang K (2014) Wireless sensor networks." Principles, design and applications (2014).Zhang, Degan, et al. "An energy-balanced routing method based on forward-aware factor for wireless sensor networks. IEEE Trans Ind Inf 10(1):766–773

37.

Wang, H, Wang J (2014) An effective image representation method using kernel classification." Tools with Artificial Intelligence (ICTAI), 2014 I.E. 26th international Conference on. IEEE (pp. 853-858)

38.

Tuia D, Camps-Valls G, Matasci G, Kanevski M (2010) Learning relevant image features with multiple-kernel classification. IEEE Trans Geosci Remote Sens 48(10):3780–3791

39.

Wang H, Wang J (2014) An effective image representation method using kernel classification. In tools with artificial intelligence (ICTAI), 2014 I.E. 26th international Conference on (pp. 853-858). IEEE

40.

Qi C, Zhou Z, Sun Y, Song H, Hu L, Wang Q (2017) Feature selection and multiple kernel boosting framework based on pso with mutation mechanism for hyperspectral classification. Neurocomputing 220:181–190

41.

Pardo A, Real E, Krishnaswamy V, López-Higuera JM, Pogue BW, Conde OM (2017) Directional kernel density estimation for classification of breast tissue spectra. IEEE Trans Med Imaging 36(1):64–73

42.

Zhao F, Guibas L (2004) Wireless sensor networks:an information processing approach. Publishers –San Francisco, Morgan Kaufmann

43.

Fan.C.-S. (2013) Rich: region-based intelligent cluster-head selection and node deployment strategy in concentric-based WSNs. Adv Electr Ana Maria Popescu Comput Eng 13(4):3–8. https://doi.org/10.4316/AECE.2013.04001

44.

Chattwejee M, Das SK, Turgut D (2002) WCA: a weighted clustering algorithm for mobile ad hoc networks. Clust Comput 5:193–204

45.

Lee C, Jeong T FRCA: A Fuzzy Relevance-Based Cluster Head Selection Algorithm for Wireless Mobile Ad-Hoc Sensor Networks. Division of Electronic Engineering, Chonbuk National University, Jeonbuk, Korea

46.

Aslam M, Rasheed MB, Shah T, Rahim A, Khan ZA, Qasim U, Qasim MW, Hassan A, Khan A, Javaid N Energy optimization and Performance Analysis of Cluster Based Routing Protocols Extended from LEACH for WSNs

47.

Klir G–J, Yuan B (1995) Fuzzy Sets and Fuzzy Logic: Theory and Applications. Prentice Hall, New Jersey

48.

Mahmoud MM, Lin X, Shen X et al (2015) Secure and reliable routing protocols for heterogeneous multihop wireless networks. IEEE Trans Parallel Distrib Syst 26(4):1140–1153

49.

Ayyasamy A, Venkatachalapathy K (2012) Increased throughput for load based channel aware routing in MANETs with reusable paths. Int J Comput Appl 40(2):20–23

50.

Ayyasamy A, Venkatachalapathy K (2015) Context aware adaptive fuzzy based QoS routing scheme for streaming services over MANETs. Wirel Netw 21(2):421–430
About this article
Cite this article
Balaji, S., Golden Julie, E. & Harold Robinson, Y. Development of Fuzzy based Energy Efficient Cluster Routing Protocol to Increase the Lifetime of Wireless Sensor Networks. Mobile Netw Appl 24, 394–406 (2019). https://doi.org/10.1007/s11036-017-0913-y
Keywords
Cluster routing protocols

Fuzzy logic

Weight