Abstract
Time Reversal (TR) is a prefiltering scheme mostly analyzed in the context of centralized and synchronous IR-UWB networks, in order to leverage the trade-off between communication performance and device complexity, in particular in presence of multiuser interference. Several strong assumptions have been typically adopted in the analysis of TR, such as the absence of Inter-Symbol / Inter-Frame Interference (ISI/IFI) and multipath dispersion due to complex signal propagation. This work has the main goal of comparing the performance of TR-based systems with traditional non-prefiltered schemes, in the novel context of a distributed and uncoordinated IR-UWB network, under more realistic assumptions including the presence of ISI/IFI and multipath dispersion. Results show that, lack of power control and imperfect channel knowledge affect the performance of both non-prefiltered and TR systems; in these conditions, TR prefiltering still guarantees a performance improvement in sparse/low-loaded and overloaded network scenarios, while the opposite is true for less extreme scenarios, calling for the developement of an adaptive scheme that enables/disables TR prefiltering depending on network conditions.
Access options
Buy single article
Instant access to the full article PDF.
US$ 39.95
Tax calculation will be finalised during checkout.
Subscribe to journal
Immediate online access to all issues from 2019. Subscription will auto renew annually.
US$ 79
Tax calculation will be finalised during checkout.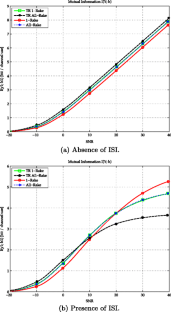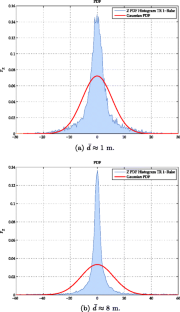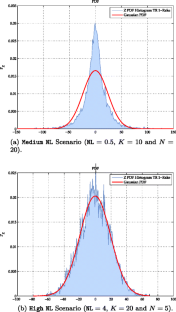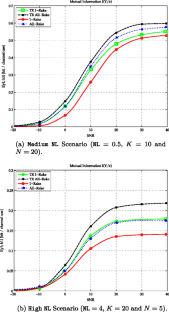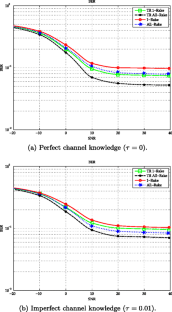 References
1.

Strohmer T, Emami M, Hanses J, Papanicolaou G, Paulraj A (2004) Application of Time-Reversal with MMSE equalizer to UWB communications. In: IEEE Global Telecommunications Conference, vol 5. IEEE Press, pp 3123–3127

2.

Popovski K, Wisocki BJ, Wisocki TA (2007) Modelling and comparative performance analysis of a Time-Reversed UWB system. Springer EURASIP J .Wirel Commun Netw 1:1–11

3.

Fiorina J, Capodanno G, Di Benedetto M.-G. (2011) Impact of time reversal on Multi-User interference in IR-UWB. In: IEEE International Conference on Ultra-Wideband. IEEE Press, pp 415–419

4.

Bizaki KH, Alizadeh S (2012) Mitigation of channel estimation error in TR-UWB system based on a novel MMSE equalizer. Springer Ann Telecommun 68(5):317–325

5.

Ferrante GC (2015) Shaping interference towards optimality of modern wireless communication transceivers. PhD Thesis. La Sapienza, University of Rome and Supélec

6.

De Nardis L, Fiorina J, Panaitopol D, Di Benedetto M-G (2013) Combining UWB with time reversal for improved communication and positioning. Springer Telecommun Syst 52(2):1145–1158

7.

Giancola G, De Nardis L, Di Benedetto MG (2003) Multiuser interference in Power-Unbalanced ultra wide band systems: Analysis and verification. In: IEEE Conference on Ultra Wideband Systems and Technologies. IEEE Press, pp 325–329

8.

Fiorina J, Domenicali D (2009) The non validity of the gaussian approximation for multi-user interference in ulta wide band impulse radio: from an inconvenience to an advantage. IEEE Trans Wireless Commun 8(11):5483–5489

9.

Panaitopol D (2011) Ultra wide band ad-hoc sensor networks: a multi-layer analysis. PhD Thesis. Supélec and National University of Singapore

10.

Mehbodniya A, Aissa S, Adachi F (2011) BER Analysis of DS-UWB system employing a laplace distribution model. IEICE Elect Expr 8(13):1089–1095

11.

Ahmed QZ, Park kH, Alouini M-S (2015) Ultrawide bandwidth receiver based on a multivariate generalized gaussian distribution. IEEE Trans Wireless Commun 14(4):1800–1810

12.

Deleuze AL, Ciblat P, Le Martret CJ (2005) Inter-symbol / inter-frame interference in time-hopping ultra wideband impulse radio system. In: IEEE International Conference on Ultra-Wideband. IEEE Press, p 6

13.

Yoon E, Kim SY, Yun U (2015) A Time-Reversal-Based transmission using predistortion for intersymbol interference alignment. IEEE Trans Commun 63(2):455–465

14.

Di Benedetto MG, Giancola G (2004) Understanding ultra wide band radio fundamentals, Prentice Hall

15.

Chen Y, et al. (2014) Time-Reversal Wireless paradigm for green internet of things: an overview. IEEE Internet Things J 1(1):81–98

16.

Viteri-Mera CA, Teixeira FL, Sainath K (2015) Interference-nulling time-reversal beamforming for mm-Wave massive MIMO systems. In: IEEE International Conference on Microwaves, Communications, Antennas and Electronic Systems. IEEE Press, pp 1–5

17.

Ma H, Wang B, Chen Y, Ray Liu KJ (2016) Time-Reversal Tunneling effects for cloud radio access network. IEEE Trans Wireless Commun 15(4):3030–3043

18.

Palomar DP, Jiang Y (2006) MIMO transceiver design via majorization theory. Foundations and trends in communications and information theory 3(4)

19.

Win MZ, Scholtz RA (1998) On the energy capture of ultrawide bandwidth signals in dense multipath environments. IEEE Commun Lett 2(9):245–247

20.

Cassioli D, Win MZ, Vatalaro F, Molisch AF (2002) Performance of Low-Complexity rake reception in a realistic UWB channel. In: IEEE International Conference on Communications, vol 2. IEEE Press, pp 763–767

21.

Foerster JR, Pendergrass M, Molisch AF (2003) A channel model for ultrawideband indoor communication. In: IEEE International Symposium on Wireless Personal Multimedia Communication. IEEE Press

22.

Ihara S (1978) On the capacity of channels with additive non-gaussian noise. Elsevier Information and Control 37(1):34–39
About this article
Cite this article
Caso, G., Nardis, L.D., Phuong Le, M.T. et al. Performance Evaluation of Non-prefiltering vs. Time Reversal Prefiltering in Distributed and Uncoordinated IR-UWB Ad-Hoc Networks. Mobile Netw Appl 22, 796–805 (2017). https://doi.org/10.1007/s11036-017-0829-6
Keywords
IR-UWB

Time hopping

Time reversal

Ad-hoc distributed networks

Multiuser interference

Inter-symbol interference