Abstract
In this paper we present the design, implementation, evaluation, and user experiences of the NoiseSpy application, our sound sensing system that turns the mobile phone into a low-cost data logger for monitoring environmental noise. It allows users to explore a city area while collaboratively visualizing noise levels in real-time. The software combines the sound levels with GPS data in order to generate a map of sound levels that were encountered during a journey. We report early findings from the trials which have been carried out by cycling couriers who were given Nokia mobile phones equipped with the NoiseSpy software to collect noise data around Cambridge city. Indications are that, not only is the functionality of this personal environmental sensing tool engaging for users, but aspects such as personalization of data, contextual information, and reflection upon both the data and its collection, are important factors in obtaining and retaining their interest.
Access options
Buy single article
Instant access to the full article PDF.
US$ 39.95
Tax calculation will be finalised during checkout.
Subscribe to journal
Immediate online access to all issues from 2019. Subscription will auto renew annually.
US$ 79
Tax calculation will be finalised during checkout.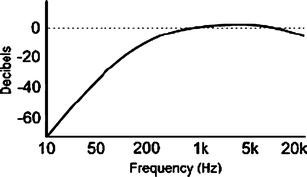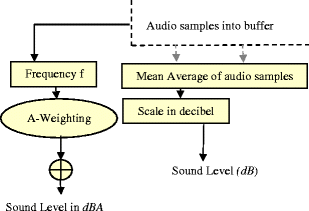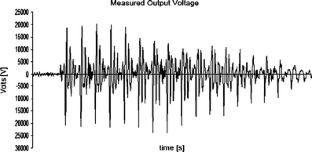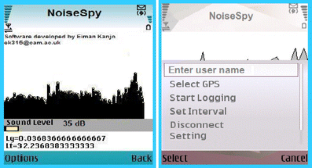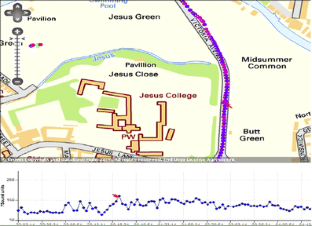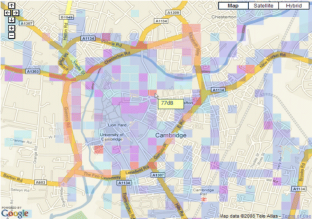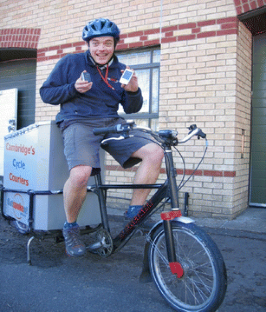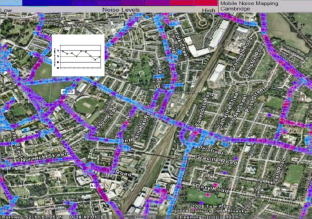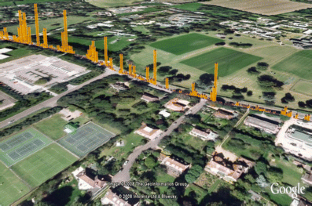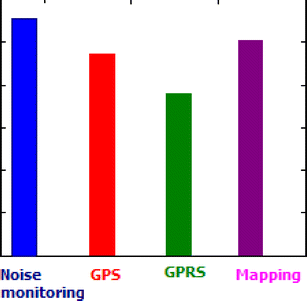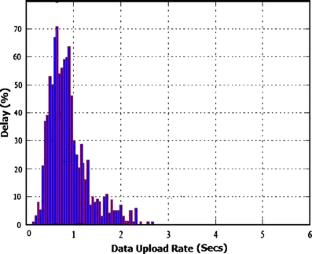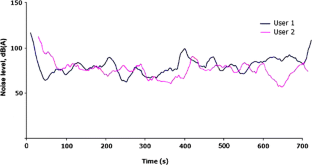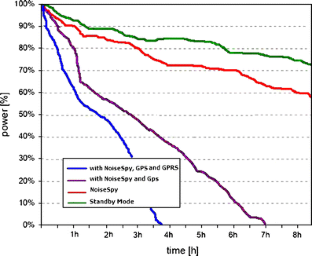 Notes
1.

An audio stream is a continuous flow of audio data that has no clearly defined beginning or end.

2.
References
1.

Campbell A, Eisenman SB, Lane N, Miluzzo E (2006) PeopleCentric urban sensing. Proceedings of the 2nd ACM/IEEE Annual International Wireless Internet Conference (WICON), Boston, MA, 2–5 August 2006

2.

Cycling Courier as Mobile Sensors. A video appeared on Wie Wissen TV programme on DasErste.de German TV channel 25/May/2008, http://www.daserste.de/wwiewissen/beitrag_dyn~uid,a39gj50phkd5w8pf~cm.asp

3.

Defra Noise Mapping England, http://noisemapping.defra.gov.uk/wps/portal/noise

4.

Digia SoundMonitor, http://mysymbian.com/s60/software/applications.php?faq=4&fldAuto=1203.

5.

Eco Nokia Sensor Concept, http://www.nokia.com/A4707477, retrieved 2008-09-17

6.

Yong E (2008) City songbirds are changing their tune. In NewScientist, issue 2649

7.

Kanjo E, Bacon J, Roberts D, Landshoff P (2009) MobSens: making smart phones smarter. IEEE Pervasive Computing, vol. 8, no. 4, pp 50–57, Oct–Dec 2009, doi:10.1109/MPRV.2009.79

8.

Environment Agency, www.environment-agency.gov.uk/

9.

Environmental Protection, http://www.environmental-protection.org.uk/noise/environmental-noise/noise-pollution/

10.

Paulos R, Honicky R, Goodman E (2007) Sensing atmosphere, workshop on sensing on everyday mobile phones. In ACM Conference on Embedded Networked Sensor Systems (SenSys 2007)

11.

European Commission Working Group Assessment of Exposure to Noise (WG-AEN). Good Practice Guide for Strategic Noise Mapping and the Production of Associated Data on Noise Exposure, January 2006

12.

Froehlich J, Chen M, Consolvo S, Harrison B, Landay J (2007) MyExperience: a system for in situ tracing and capturing of user feedback on mobile phones. Proceedings of MobiSys 2007, San Juan, Puerto Rico, June 11–14, 2007

13.

Fletcher H, Munson WA (1933) Loudness, its definition, measurement and calculation. Journal of the Acoustic Society of America 4(2):82–108

14.

Burke J, Estrin D, Hansen M, Parker A, Ramanathan N, Reddy S, Srivastava MB (2006) Participatory sensing. In ACM Sensys, World Sensor Web Workshop, Boulder, Colorado, USA, October 2006

15.

Filipponi L, Santini S, Vitaletti A (2008) Data collection in wireless sensor networks for noise pollution monitoring. DCOSS, pp 492–497

16.

Nokia 3250, Noise meter, http://www.nokia.co.uk/A4221048

17.

Oliveira MPG, Medeiros EB, Davis Jr CA (1999) Planning the acoustic urban environment: a GIS-centered approach. ACM GIS '99, Kansas City, MO, pp 128–133, November 1999

18.

SensorPlanet, http://www.sensorplanet.com

19.

Abdelzaher T, Anokwa Y, Boda P, Burke J, Estrin D, Guibas L, Kansal A, Madden S, Reich J (2007) Mobiscopes for human spaces. IEEE Pervasive Computing, vol. 6, no. 2, pp 20–29, Apr–Jun, 2007

20.

Tuulos VH, Scheible J, Nyholm H (2007) Combining Web, mobile phones and public displays in large-scale: Manhattan story mashup. Proc. 5th Int'l Conf. Pervasive Computing, LNCS 4480. Springer, pp 37–54

22.

Suomela R, Räsänen E, Koivisto A, Mattila J (2004) Open-source game development with the multi-user publishing environment (MUPE) application platform. In: Rauterberg M (ed) Proceedings of the Third International Conference on Entertainment Computing 2004. Lecture Notes in Computer Science 3166 Springer 2004. c Springer, pp 308–320

23.

New Scientist article, Cyclists' cellphones help monitor air pollution. http://technology.newscientist.com/article/dn13130-cyclists-cellphones-help-monitor-air-pollution.html

24.

Miluzzo E, Lane ND, Fodor K, Peterson RA, Lu H, Musolesi M, Eisenman SB, Zheng X, Campbell AT (2008) Sensing meets mobile social networks: the design, implementation and evaluation of the CenceMe application. In Proc. of 6th ACM Conference on Embedded Networked Sensor Systems (SenSys '08). Raleigh, NC, USA, Nov. 5–7, 2008

25.

Noise Pollution, The Columbia Electronic Encyclopedia, 6th ed. Copyright © 2007, http://www.infoplease.com/ce6/sci/A0835810.html
About this article
Cite this article
Kanjo, E. NoiseSPY: A Real-Time Mobile Phone Platform for Urban Noise Monitoring and Mapping. Mobile Netw Appl 15, 562–574 (2010). https://doi.org/10.1007/s11036-009-0217-y
Keywords
noise mapping

pervasive sensing

mobile computing

online mapping

pollution monitoring

ubiquitous computing.