Abstract
Cancer stem cells (CSCs) are a small subpopulation of immature cells located in the tumor mass. These cells are responsible for tumor development, proliferation, resistance and spreading. CSCs are characterized by three unique features: the ability to self-renew, differentiation and tumor formation. CSCs are similar to stem cells, but they differ in the malignant phenotype. CSCs become immortal and survive harsh environmental conditions such as hypoxia, starvation and oxidative stress. However, this harsh tumor microenvironment induces the activation of autophagy, which further increases the CSCs stemness profile, and all these features further increase tumorigenicity and metastasis capacity. Autophagy is induced by the extracellular and cellular microenvironment. Hypoxia is one of the most common factors that highly increases the activity of autophagy in CSCs. Therefore, hypoxia-induced autophagy and CSCs proliferation should be elucidated in order to find a novel cure to defeat cancer cells (CSCs and non-CSCs). The remaining challenges to close the gap between the laboratory bench and the development of therapies, to use autophagy against CSCs in patients, could be addressed by adopting a 3D platform to better-mimic the natural environment in which these cells reside. Ultimately allowing to obtain the blueprints for bioprocess scaling up and to develop the production pipeline for safe and cost-effective autophagy-based novel biologics.
Access options
Buy single article
Instant access to the full article PDF.
USD 39.95
Price excludes VAT (USA)
Tax calculation will be finalised during checkout.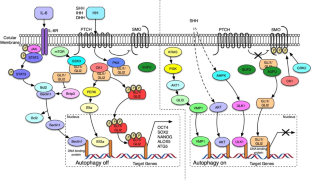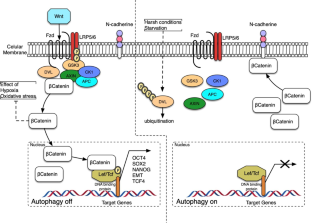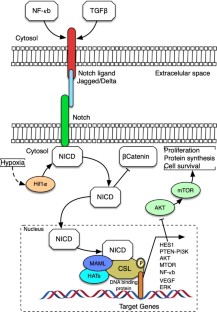 Ethics declarations
Ethical approval and consent to participate
Not applicable.
Consent for publication
All authors consent to the publication of the manuscript in Cellular Oncology.
Availability of supporting data
"Not applicable".
Conflict of interest
The Authors declare that there is no conflict of interest.
Additional information
Publisher's Note
Springer Nature remains neutral with regard to jurisdictional claims in published maps and institutional affiliations.
Cristóbal Aguilar-Gallardo and Mauricio Zamorano contributed equally to this work.
About this article
Cite this article
Aguilar-Gallardo, C., Zamorano, M., Farias, J.G. et al. Understanding autophagy role in cancer stem cell development. Mol Biol Rep 49, 6741–6751 (2022). https://doi.org/10.1007/s11033-022-07299-z
Received:

Revised:

Accepted:

Published:

Issue Date:

DOI: https://doi.org/10.1007/s11033-022-07299-z
Keywords
CSCs, Cancer Stem cells

Autophagy

Hypoxia

Signaling pathway

Hypoxia-targeted therapies