Abstract
The aim of this study was to consider the expression of farnesoid X receptor (Fxr), liver X receptor (LXRα) and sirtuin 1 (Sirt1), oxidative stress, inflammation, apoptosis, and the protective role of N-acetylcysteine (NAC) in the liver of rats treated with cadmium (Cd). 30 Wistar rats were divided into 5 groups: G1 (control), G2 (single dose of Cd), G3 (continuous dose of Cd), G4 (single dose of Cd + continuous dose of NAC), and G5 (continuous dose of Cd + continuous dose of NAC). The apoptosis of hepatic cells was measured using the TUNEL assay. Levels of malondialdehyde (MDA), IL-10, TNF-α, and total antioxidant capacity (TAC) were measured by specific kits. The expression of Fxr, LXRα, and Sirt1 genes and ratio of Bax/Bcl2 was considered using RT-PCR. While NAC treatment improved TAC and IL-10 values, it decreased MDA and TNF-α levels in the liver of rats exposed to Cd (P < 0.001). NAC decreased Bax/Bcl2 in the liver of G4 and G5 groups (P < 0.001). Exposure to a continuous dose of Cd decreased Fxr, LXRα, and Sirt1 expression by 36.65- (P < 0.001), 12.52- (P < 0.001) and 11.34-fold (P < 0.001) compared to control, respectively. NAC increased Fxr, LXRα, and Sirt1 expression (P < 0.01) and decreased Cd concentrations in both serum and tissue samples in G4 and G5 groups. Our results suggested that NAC protects liver tissue against Cd toxicity by elevating antioxidant capacity, mitigating oxidative stress, inflammation, apoptosis and up-regulation of FXR, LXR, and SIRT1 genes.
Access options
Buy single article
Instant access to the full article PDF.
USD 39.95
Price excludes VAT (USA)
Tax calculation will be finalised during checkout.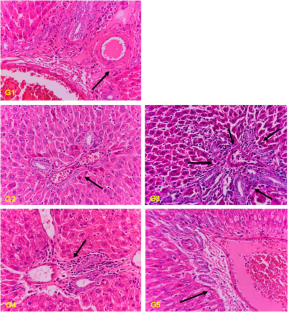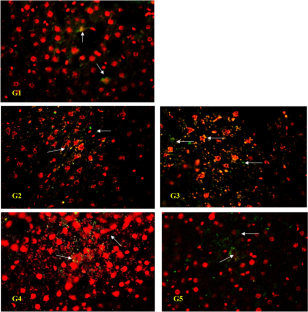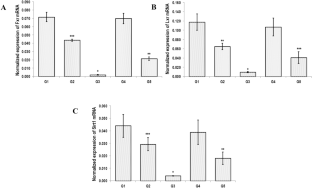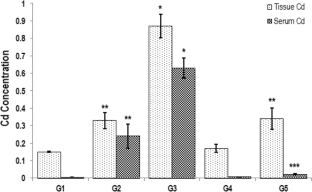 References
García-Esquinas E et al (2014) Cadmium exposure and cancer mortality in a prospective cohort: the strong heart study. Environ Health Perspect 122:363–370

Barbier O et al (2005) Effect of heavy metals on, and handling by, the kidney. Nephron Physiol 99:105–110

Foulkes E (1985) Interactions between metals in rat jejunum: implications on the nature of cadmium uptake. Toxicology 37:117–125

Genchi G, Sinicropi MS, Lauria G, Carocci A, Catalano A (2020) The effects of cadmium toxicity. Int J Environ Res Public Health 17(11):3782

Hyder O, Chung M, Cosgrove D, Herman JM, Li Z, Firoozmand A, Gurakar A, Koteish A, Pawlik TM (2013) Cadmium exposure and liver disease among US adults. J Gastrointest Surg 17(7):1265–1273

Vestena S (2011) Cadmium-induced oxidative stress and antioxidative enzyme response in water hyacinth and salvinia. Braz J Plant Physiol 23:1–12

Liu T et al (2010) Roles of reactive oxygen species and mitochondria in cadmium-induced injury of liver cells. TIH 9:1–12

Liu J et al (2009) Role of oxidative stress in cadmium toxicity and carcinogenesis. Toxicol Appl Pharmacol 238:209–214

Mahdavi LS et al (2017) Effects of intraperitoneal administration of cadmium on apoptotic Bcl-2 and Bax genes expression in rat hippocampal cells. Novin Genetic 12:81–89

Ilkhani M et al (1990) Core Ways on Cancer Patients. Ghazi Jahani Pub, Tehran

Kong B, Luyendyk P, Tawfik O, Guo GL (2009) Farnesoid X receptor deficiency induces nonalcoholic steatohepatitis in low-density lipoprotein receptor-knockout mice fed a high-fat diet. J Pharmacol Exp Ther 328:116–122

Colak Y, Ozturk O, Senates E, Tuncer I, Yorulmaz E, Adali G, Doganay L, Enc FY (2011) SIRT1 as a potential therapeutic target for treatment of nonalcoholic fatty liver disease. Medical Sci Monit 17(5):5–9

Kitada M, Koya D (2013) SIRT1 in Type 2 diabetes: mechanisms and therapeutic potential. Diabetes Metab J 37:315–325

Yan T, Huang J, Nisar MF, Wan C, Huang W (2019) The Beneficial Roles of SIRT1 in drug-Induced Liver Injury. Oxid Med Cell Longev 2019:8506195. https://doi.org/10.1155/2019/8506195

Steffensen KR, Gustafsson JA (2004) Putative metabolic effects of the liver x receptor (LXR). Diabetes 53:S36–S42

Ghafarizadeh A, Malmir M, Naderi Noreini S, Faraji T (2020) Antioxidant effects of N‐acetylcysteine on the male reproductive system: A systematic review. Andrologia:e13898

Charron MJ, Williams L, Seki Y, Du XQ, Chaurasia B, Saghatelian A, Summers SA, Katz EB, Vuguin PM, Reznik SE (2020) Antioxidant effects of N-acetylcysteine prevent programmed metabolic disease in mice. Diabetes

Turkmen R, Birdane YO, Demirel HH, Yavuz H, Kabu M, Ince S (2019) Antioxidant and cytoprotective effects of N-acetylcysteine against subchronic oral glyphosate-based herbicide-induced oxidative stress in rats. Environ Sci Pollut Res 26(11):11427–11437

Nna VU, Ujah GA, Mohamed M, Etim KB, Igba BO, Augustine ER, Osim EE (2017) Cadmium chloride–induced testicular toxicity in male wistar rats; prophylactic effect of quercetin, and assessment of testicular recovery following cadmium chloride withdrawal. Biomed Pharmacother 94:109–123. https://doi.org/10.1016/j.biopha.2017.07.087

Patel Manali B, Deshpande S, Shah G (2011) Evaluation of efficacy of vitamin E and N-acetyl cysteine in gentamicin-induced nephrotoxicity in rats. Ren Fail 33(3):341–347. https://doi.org/10.3109/0886022X.2011.560987

Dickey DT, Muldoon LL, Doolittle ND, Peterson DR, Kraemer DF, Neuwelt EA (2008) Effect of N-acetylcysteine route of administration on chemoprotection against cisplatin-induced toxicity in rat models. Cancer Chemother Pharmacol 62(2):235–241. https://doi.org/10.1007/s00280-007-0597-2

Harvey BH, Joubert C, du Preez JL, Berk M (2008) Effect of chronic N-acetyl cysteine administration on oxidative status in the presence and absence of induced oxidative stress in rat striatum. Neurochem Res 33(3):508–517. https://doi.org/10.1007/s11064-007-9466-y

Liu Q, Zhang R, Wang X, Shen X, Wang P, Sun N, Li X, Li X, Hai C (2019) Effects of sub-chronic, low-dose cadmium exposure on kidney damage and potential mechanisms. Ann Transl Med 7(8):177–177. https://doi.org/10.21037/atm.2019.03.66

Groten JP, Sinkeldam EJ, Luten JB, van Bladeren PJ (1991) Cadmium accumulation and metallothionein concentrations after 4-week dietary exposure to cadmium chloride or cadmium-metallothionein in rats. Toxicol Appl Pharmacol 111(3):504–513. https://doi.org/10.1016/0041-008X(91)90254-C

Shirinsokhan A, Koohpar ZK, Ranji N (2020) Effects of N-Acetyl Cysteine on the Expression of Matrix Metalloproteinases 2 and 9 in the Lung Tissue of Rats Exposed to Cadmium. Iranian Red Crescent Medical Journal 22 (11)

Ma Z, Chu L, Liu H, Wang W, Li J, Yao W, Yi J, Gao Y (2017) Beneficial effects of paeoniflorin on non-alcoholic fatty liver disease induced by high-fat diet in rats. Sci Rep 7:44819. https://doi.org/10.1038/srep44819

Benzie IF (1996) Lipid peroxidation: a review of causes, consequences, measurement and dietary influences. Int J Food Sci Nutr 47(3):233–261

Benzie IF, Strain JJ (1996) The ferric reducing ability of plasma (FRAP) as a measure of "antioxidant power": the FRAP assay. Anal Biochem 239(1):70–76

Rao B, Soufir JC, Martin M, David G (1989) Lipid peroxidation in human spermatozoa as related to midpiece abnormalities and motility. Gamete Res 24(2):127–134. https://doi.org/10.1002/mrd.1120240202

Hajighasem A, Farzanegi P, Mazaheri Z, Naghizadeh M, Salehi G (2018) Effects of resveratrol, exercises and their combination on Farnesoid X receptor, Liver X receptor and Sirtuin 1 gene expression and apoptosis in the liver of elderly rats with nonalcoholic fatty liver. PeerJ 6:e5522

Alizadeh B, Salehzadeh A, Ranji N, Arasteh A (2021) Effects of N-acetyl cysteine on genes expression of c-myc, and Ask-1, Histopathological, oxidative stress, inflammation, and apoptosis in the liver of male rats exposed to cadmium. Biol Trace Elem Res. https://doi.org/10.1007/s12011-021-02670-w

Nazimabashir MV, Miltonprabu S (2015) Cadmium induced cardiac oxidative stress in rats and its attenuation by GSP through the activation of Nrf2 signaling pathway. Chem Biol Interact 242:179–193

Nazima B, Manoharan V, Miltonprabu S (2016) Oxidative stress induced by cadmium in the plasma, erythrocytes and lymphocytes of rats: Attenuation by grape seed proanthocyanidins. Hum Exp Toxicol 35:428–447

Andjelkovic M, Djordjevic AB, Antonijevic E, Antonijevic B, Stanic M, Kotur-Stevuljevic J et al (2019) Toxic effect of acute cadmium and lead exposure in rat blood, liver, and kidney. Int J Environ Res Public Health 16:1–21

Hart BA, Lee CH, Shukla GS, Shukla A, Osier M, Eneman JD, Chiu JF (1999) Characterization of cadmium-induced apoptosis in rat lung epithelial cells: evidence for the participation of oxidant stress. Toxicology 133:43–58

Yuan Y, Jiang CY, Xu H, Sun Y, Hu F, Bian J et al (2013) Cadmium-induced apoptosis in primary rat cerebral cortical neurons culture is mediated by a calcium signaling pathway. PLoS ONE 8:e64330

Yuan G, Dai S, Yin Z, Lu H, Jia R, Xu J et al (2014) Sub-chronic lead and cadmium co-induce apoptosis protein expression in liver and kidney of rats. Int J Clin Exp Pathol 7:2905–2914

Ma K, Saha PK, Chan L, Moore DD (2006) Farnesoid X receptor is essential for normal glucose homeostasis. J Clin Investig 116:1102–1109

Duran-Sandoval D, Mautino G, Martin G, Percevault F, Barbier O, Fruchart JC, Kuipers F, Staels B (2004) Glucose regulates the expression of the farnesoid X receptor in liver. Diabetes 53:890–898

Nascimento AF, Ip BC, Luvizotto RA, Seitz HK, Wang XD (2013) Aggravation of nonalcoholic steatohepatitis by moderate alcohol consumption is associated with decreased SIRT1 activity in rats. Hepatobiliary Surg Nutri 2(5):252–259. https://doi.org/10.3978/j.issn.2304-3881.2013.07.05

Hajighasem A, Farzanegi P, Mazaheri Z (2018) Effects of combined therapy with resveratrol, continuous and interval exercises on apoptosis, oxidative stress, and inflammatory biomarkers in the liver of old rats with non-alcoholic fatty liver disease. Arch Physiol Biochem 125:142–149

Sevov M, Elfineh L, Cavelier LB (2006) Resveratrol regulates the expression of LXR-alpha in human macrophages. Biochem Biophys Res Commun 348(3):1047–1054. https://doi.org/10.1016/j.bbrc.2006.07.155

Wang J, Li M, Zhang W, Gu A, Dong J, Li J et al (2018) Protective effect of n-acetylcysteine against oxidative stress induced by zearalenone via mitochondrial apoptosis pathway in SIEC02 cells. Toxins (Basel) 10:407

Shieh P, Jan CR, Liang WZ (2019) The protective effects of the antioxidant N-acetylcysteine (NAC) against oxidative stress-associated apoptosis evoked by the organophosphorus insecticide malathion in normal human astrocytes. Toxicology 417:1–14

Al-Nahdi AMT, John A, Raza H (2018) Cytoprotective effects of n-acetylcysteine on streptozotocin- induced oxidative stress and apoptosis in RIN-5f pancreatic β-Cells. Cell Physiol Biochem 51:201–216

Chen S, Ren Q, Zhang J, Ye Y, Zhang Z, Xu Y et al (2014) N-acetyl-L-cysteine protects against cadmium-induced neuronal apoptosis by inhibiting ROS-dependent activation of Akt/mTOR pathway in mouse brain. Neuropathol Appl Neurobiol 40:759–777

Ji YL, Wang H, Zhang C, Zhang Y, Zhao M, Chen YH, DX. X, (2013) N-acetylcysteine protects against cadmium-induced germ cell apoptosis by inhibiting endoplasmic reticulum stress in testes. Asian J Androl 15:290–296

Odewumi CO, Badisa VLD, Le UT, Latinwo LM, Ikediobi CO, Badisa RB et al (2011) Protective effects of N-acetylcysteine against cadmium-induced damage in cultured rat normal liver cells. Int J Mol Med 27:243–248

Khanna S, Mitra S, Lakhera PC, Khandelwal S (2016) N-acetylcysteine effectively mitigates cadmium-induced oxidative damage and cell death in Leydig cells in vitro. Drug Chem Toxicol 39:74–80

Rahmani Talatappeh N, Ranji N, Beigi Harchegani A (2021) The effect of N-acetyl cysteine on oxidative stress and apoptosis in the liver tissue of rats exposed to cadmium. Arch Environ Occup Health. https://doi.org/10.1080/19338244.2021.1887796
Acknowledgement
The authors are thankful to Dr. Sogol Meknatkhah (Institute of Biochemistry and Biophysics (IBB), University of Tehran), Dr. Ali Rahbari (Pathologist, Jam Hospital) and Dr. Armaghan Shirinsokhan (Rasht Branch, Islamic Azad University) for all of their helps and supports.
Funding
Hereby, we thank Islamic Azad University (Rasht Branch) (Grant No. 17/16/4/16035) for providing the project costs.
Ethics declarations
Conflicts of interest
The authors declare that there are no conflicts of interest.
Ethical approval
This experimental study was approved by the animal care and use committee at Islamic Azad University, Rasht branch, Iran (Approval ID: IR. IAU. RASHT. REC. 1399.008).
Additional information
Publisher's Note
Springer Nature remains neutral with regard to jurisdictional claims in published maps and institutional affiliations.
Supplementary Information
Below is the link to the electronic supplementary material.
About this article
Cite this article
Azarmehr, Z., Ranji, N., Khazaei Koohpar, Z. et al. The effect of N-Acetyl cysteine on the expression of Fxr (Nr1h4), LXRα (Nr1h3) and Sirt1 genes, oxidative stress, and apoptosis in the liver of rats exposed to different doses of cadmium. Mol Biol Rep 48, 2533–2542 (2021). https://doi.org/10.1007/s11033-021-06300-5
Received:

Accepted:

Published:

Issue Date:

DOI: https://doi.org/10.1007/s11033-021-06300-5
Keywords