Abstract
Pancreatic cancer (PC) is one of the leading causes of cancer death in Western societies. The absence of specific symptoms, late diagnosis and the resistance towards chemotherapy result in significant treatment difficulties. As such, it is important to find more effective therapeutic agents for the treatment of PC. Helicteres hirsuta Lour. (H. hirsuta) has been traditionally used in many countries for the treatment of various ailments, indicating that it contains potential therapeutic agents. This study aimed to derive different fractions from the saponin-enriched extract of H. hirsuta stem using RP-HPLC and examine the in vitro anti-pancreatic cancer activity of the derived fractions (F0–F5). With the exception of F0, the five fractions (F1–F5) possessed strong inhibitory activity against PC cells at IC50 values of 3.11–17.12 μg/mL. The flow cytometry assays revealed the active fractions caused cell cycle arrest at S phase and promoted apoptosis in MIAPaCa-2 PC cells. The LC/MS analysis revealed that the isolated fractions contained bioactive compounds, such as caffeic acid, rosmarinic acid, sagerinic acid, usnic acid, cucurbitacins and absinthin. It can be concluded that the fractions isolated from H. hirsuta stem exhibit potent in vitro anti-pancreatic cancer activity and thus warrant further in vivo studies to assess their activity against PC followed by isolation of individual bioactive compounds and the evaluation of their anti-pancreatic cancer activity.
Access options
Buy single article
Instant access to the full article PDF.
US$ 39.95
Tax calculation will be finalised during checkout.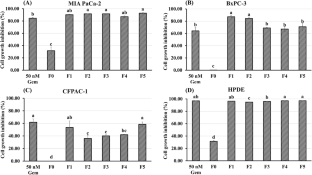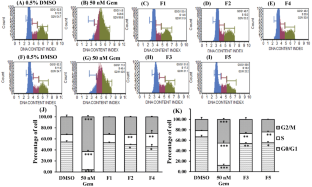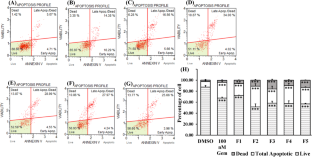 Acknowledgements
We are thankful to the University of Newcastle, Australia that awarded the scholarships to the first author. We greatly appreciate Nathan Smith from the Analytical & Biomolecular Research Facility, Research and Innovation Division - Central Scientific Services at the University of Newcastle, Australia for his assistance in performing LC/MS analysis of the sample. The first author would like to thank Dr Danielle R. Bond, Dr Joshua Brzozowski, Benjamin Munro, Melanie Predebon and Rebecca Richmond for their expertise, advice and support in the cell culture lab.
Ethics declarations
Conflict of interest
The authors declare no conflict of interest.
Additional information
Publisher's Note
Springer Nature remains neutral with regard to jurisdictional claims in published maps and institutional affiliations.
Electronic supplementary material
Below is the link to the electronic supplementary material.
About this article
Cite this article
Pham, H.N.T., Vuong, Q.V., Bowyer, M.C. et al. In vitro anti-pancreatic cancer activity of HPLC-derived fractions from Helicteres hirsuta Lour. stem. Mol Biol Rep 47, 897–905 (2020). https://doi.org/10.1007/s11033-019-05180-0
Received:

Accepted:

Published:

Issue Date:
Keywords
Helicteres hirsuta

Stem

Anti-pancreatic cancer activity