Abstract
Rheumatoid arthritis (RA) is an autoimmune disease characterized by chronic inflammation and important joint commitment, being the most common systemic autoimmune disease worldwide. RA displays important genetic background with a variety of genes contributing to the immune balance breakdown. Recent studies have demonstrated that vitamin D, through its receptor (VDR), is able to regulate the immune balance and suppress the autoimmunity process, being a potential target in autoimmune diseases. In the present genetic association study, we assessed 5 Tag single nucleotide polymorphisms (SNPs) (rs11168268, rs2248098, rs1540339, rs4760648 and rs3890733), which cover most of the VDR gene, in three different Brazilian populations (from Northeast, Southeast and South Brazil). We also evaluated the VDR expression profile in whole blood and monocytes from RA patients. For genotyping study, 428 RA patients and 616 healthy controls were genotyped with fluorogenic allele specific probes on an ABI7500 platform. For gene expression study, VDR mRNA levels of 15 RA patients and 26 healthy individuals were assessed by RT-PCR. Our results showed that SNPs rs4760648 and rs3890733 are associated to RA susceptibility (p value = 0.0026, OR 1.31 and p value = 0.0091, OR 1.28 with statistical power = 0.999 and 0.993, respectively). Regarding RA clinical features, the studied SNPs did not show significant associations. The gene expression assays showed that VDR mRNA levels were down regulated in both whole blood (−3.3 fold) and monocytes (−3.2 fold) of RA patients when compared to healthy controls. Our results, the first reported for distinct Brazilian populations, support a role of the VDR gene in the susceptibility to RA.
Access options
Buy single article
Instant access to the full article PDF.
US$ 39.95
Tax calculation will be finalised during checkout.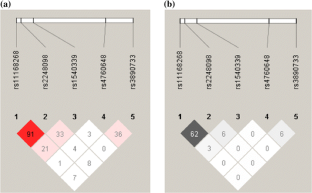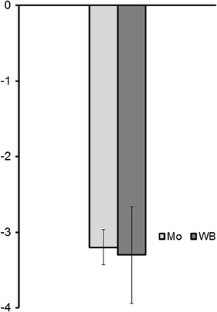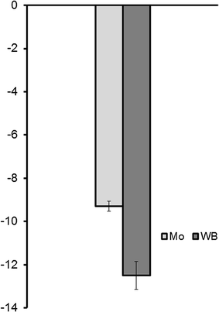 Abbreviations
ACR:

American College of Rheumatology

B-actin :

Beta actin

CI:

Confidence interval

DAS28:

Disease activity score in 28 joints

GAPDH:

Glyceraldehyde-3-phosphate dehydrogenase

HAQ:

Health assessment questionnaire

HLA:

Human leukocyte antigen

HW:

Hardy–Weinberg

MAF:

Minimum allele frequency

OR:

Odds ratio

PBMCs:

Peripheral blood mononuclear cells

pBonf:

Bonferroni's correction

PBS:

Phosphate buffered saline

RA:

Rheumatoid arthritis

RF:

Rheumatoid factor

RPMI:

Roswell Park Memorial Institute 1640 media

RQ:

Relative quantity

RXR:

Retinoid X receptor

SD:

Standard deviation

SE:

Shared epitope

SLE:

Systemic lupus erythematosus

SNP:

Single nucleotide polymorphism

Th1:

T helper 1

Th17:

T helper 17

Th2:

T helper 2

TNF:

Tumor necrosis factor

Treg:

T regulators

VBP:

Vitamin D binding protein

VDR:

Vitamin D receptor gene

VDRE:

Vitamin D response elements
References
1.

Hitchon CA, El-Gabalawy HS (2011) The synovium in rheumatoid arthritis. Open Rheumatol J 5:107–114

2.

Tobón GJ, Youinou P, Saraux A (2010) The environment, geo-epidemiology, and autoimmune disease: rheumatoid arthritis. Autoimmun Rev 9:288–292

3.

Alamanos Y, Drosos AA (2005) Epidemiology of adult rheumatoid arthritis. Autoimmun Rev 4:130–136

4.

Jacob N, Jacob CO (2012) Genetics of rheumatoid arthritis: an impressionist perspective. Rheum Dis Clin N Am 38:243–257

5.

Lemire JM, Archer DC, Beck L, Spiegelberg HL (1995) Immunosuppressive actions of 1,25-dihydroxyvitamin D3: preferential inhibition of Th1 functions. J Nutr 125:1704S–1708S

6.

Penna G, Amuchastegui S, Cossetti C, Aquilano F, Mariani R, Sanvito F et al (2006) Treatment of experimental autoimmune prostatitis in nonobese diabetic mice by the vitamin D receptor agonist elocalcitol. J Immunol 177:8504–8511

7.

Tang J, Zhou R, Luger D, Zhu W, Silver PB, Grajewski RS et al (2009) Calcitriol suppresses antiretinal autoimmunity through inhibitory effects on the Th17 effector response. J Immunol 182:4624–4632

8.

Joshi S, Pantalena LC, Liu XK, Gaffen SL, Liu H, Rohowsky-Kochan C et al (2011) 1,25-dihydroxyvitamin D(3) ameliorates Th17 autoimmunity via transcriptional modulation of interleukin-17A. Mol Cell Biol 31:3653–3669

9.

Boonstra A, Barrat FJ, Crain C, Heath VL, Savelkoul HF, O'Garra A (2001) 1α,25-Dihydroxyvitamin D3 has a direct effect on naive CD4(+) T cells to enhance the development of Th2 cells. J Immunol 167:4974–4980

10.

Rudensky AY (2011) Regulatory T cells and Foxp3. Immunol Rev 241:260–268

11.

Ardalan MR, Maljaei H, Shoja MM, Piri AR, Khosroshahi HT, Noshad H et al (2007) Calcitriol started in the donor, expands the population of CD4+ CD25+ T cells in renal transplant recipients. Transpl Proc 39:951–953

12.

Chen S, Sims GP, Chen XX, Gu YY, Lipsky PE (2007) Modulatory effects of 1,25-dihydroxyvitamin D3 on human B cell differentiation. J Immunol 179:1634–1647

13.

Merlino LA, Curtis J, Mikuls TR, Cerhan JR, Criswell LA, Saag KG, Iowa Women's Health Study (2004) Vitamin D intake is inversely associated with rheumatoid arthritis: results from the Iowa Women's Health Study. Arthritis Rheum 50:72–77

14.

Song GG, Bae SC, Lee YH (2012) Association between vitamin D intake and the risk of rheumatoid arthritis: a meta-analysis. Clin Rheumatol 31:1733–1739

15.

Oelzner P, Müller A, Deschner F, Hüller M, Abendroth K, Hein G et al (1998) Relationship between disease activity and serum levels of vitamin D metabolites and PTH in rheumatoid arthritis. Calcif Tissue Int 62:193–198

16.

Rossini M, Maddali Bongi S, La Montagna G, Minisola G, Malavolta N, Bernini L et al (2010) Vitamin D deficiency in rheumatoid arthritis: prevalence, determinants and associations with disease activity and disability. Arthritis Res Ther 12:R216

17.

Xiong J, He Z, Zeng X, Zhang Y, Hu Z (2014) Association of vitamin D receptor gene polymorphisms with systemic lupus erythematosus: a meta-analysis. Clin Exp Rheumatol 32:174–181

18.

Monticielo OA, Brenol JC, Chies JA, Longo MG, Rucatti GG, Scalco R et al (2012) The role of BsmI and FokI vitamin D receptor gene polymorphisms and serum 25-hydroxyvitamin D in Brazilian patients with systemic lupus erythematosus. Lupus 21:43–52

19.

García-Martín E, Agúndez JA, Martínez C, Benito-León J, Millán-Pascual J, Calleja P et al (2013) Vitamin D3 receptor (VDR) gene rs2228570 (Fok1) and rs731236 (Taq1) variants are not associated with the risk for multiple sclerosis: results of a new study and a meta-analysis. PLoS One 8:e65487

20.

Huang J, Xie ZF (2012) Polymorphisms in the vitamin D receptor gene and multiple sclerosis risk: a meta-analysis of case-control studies. J Neurol Sci 313:79–85

21.

Tizaoui K, Kaabachi W, Hamzaoui A, Hamzaoui K (2014) Contribution of VDR polymorphisms to type 1 diabetes susceptibility: systematic review of case-control studies and meta-analysis. J Steroid Biochem Mol Biol 143C:240–249

22.

De Azevêdo Silva J, Guimarães RL, Brandão LA, Araujo J, Segat L, Crovella S et al (2013) Vitamin D receptor (VDR) gene polymorphisms and age onset in type 1 diabetes mellitus. Autoimmunity 46:382–387

23.

Zhou H, Xu C, Gu M (2009) Vitamin D receptor (VDR) gene polymorphisms and Graves' disease: a meta-analysis. Clin Endocrinol (Oxf) 70:938–945

24.

Tizaoui K, Kaabachi W, Ouled Salah M, Ben Amor A, Hamzaoui A, Hamzaoui K (2014) Vitamin D receptor TaqI and ApaI polymorphisms: a comparative study in patients with behcet's disease and rheumatoid arthritis in Tunisian population. Cell Immunol 290:66–71

25.

Mosaad YM, Hammad EM, Fawzy Z, Abdal Aal IA, Youssef HM, ElSaid TO et al (2014) Vitamin D receptor gene polymorphism as possible risk factor in rheumatoid arthritis and rheumatoid related osteoporosis. Hum Immunol 75:452–461

26.

Hussien YM, Shehata A, Karam RA, Alzahrani SS, Magdy H, El-Shafey AM (2013) Polymorphism in vitamin D receptor and osteoprotegerin genes in Egyptian rheumatoid arthritis patients with and without osteoporosis. Mol Biol Rep 40:3675–3680

27.

Karray EF, Dhifallah IB, Abdelghani KB, Ghorbel IB, Khanfir M, Houman H et al (2012) Associations of vitamin D receptor gene polymorphisms FokI and BsmI with susceptibility to rheumatoid arthritis and Behçet's disease in Tunisians. Joint Bone Spine 79:144–148

28.

Hitchon CA, Sun Y, Robinson DB, Peschken CA, Bernstein CN, Siminovitch KA et al (2012) Vitamin D receptor polymorphism rs2228570 (Fok1) is associated with rheumatoid arthritis in North American natives. J Rheumatol 39(9):1792–1797

29.

Maalej A, Petit-Teixeira E, Michou L, Rebai A, Cornelis F, Ayadi H (2005) Association study of VDR gene with rheumatoid arthritis in the French population. Genes Immun 6:707–711

30.

Goertz B, Fassbender WJ, Williams JC, Marzeion AM, Bretzel RG, Stracke H et al (2003) Vitamin D receptor genotypes are not associated with rheumatoid arthritis or biochemical parameters of bone turnover in German RA patients. Clin Exp Rheumatol 21:333–339

31.

Lee CK, Hong JS, Cho YS, Yoo B, Kim GS, Moon HB (2001) Lack of relationship between vitamin D receptor polymorphism and bone erosion in rheumatoid arthritis. J Korean Med Sci 16:188–192

32.

Garcia-Lozano JR, Gonzalez-Escribano MF, Valenzuela A, Garcia A, Núñez-Roldán A (2001) Association of vitamin D receptor genotypes with early onset rheumatoid arthritis. Eur J Immunogenet 28:89–93

33.

Kinne RW, Stuhlmüller B, Burmester GR (2007) Cells of the synovium in rheumatoid arthritis. Macrophages. Arthritis Res Ther 9:224

34.

Kay J, Upchurch KS (2012) ACR/EULAR 2010 rheumatoid arthritis classification criteria. Rheumatol (Oxf) 51(Suppl 6):vi5-9

35.

Lahiri DK, Nurnberger JI (1991) A rapid non-enzymatic method for the preparation of HMW DNA from blood for RFLP studies. Nucleic Acids Res 19:5444

36.

Cox DG, Canzian F (2001) Genotype transposer: automated genotype manipulation for linkage disequilibrium analysis. Bioinformatics 17:738–739

37.

Prevoo ML, van't Hof MA, Kuper HH, van Leeuwen MA, van de Putte LB, van Riel PL (1995) Modified disease activity scores that include twenty-eight-joint counts. Development and validation in a prospective longitudinal study of patients with rheumatoid arthritis. Arthritis Rheum 38:44–48

38.

Van Gestel AM, Haagsma CJ, van Riel PL (1998) Validation of rheumatoid arthritis improvement criteria that include simplified joint counts. Arthritis Rheum 41:1845–1850

39.

Livak KJ, Schmittgen TD (2001) Analysis of relative gene expression data using real-time quantitative PCR and the 2(-Delta DeltaC(T)) Method. Methods 25:402–408

40.

Boissier MC, Semerano L, Challal S, Saidenberg-Kermanac'h N, Falgarone G (2012) Rheumatoid arthritis: from autoimmunity to synovitis and joint destruction. J Autoimmun 39:222–228

41.

Kerr GS, Sabahi I, Richards JS, Caplan L, Cannon GW, Reimold A et al (2011) Prevalence of vitamin D insufficiency/deficiency in rheumatoid arthritis and associations with disease severity and activity. J Rheumatol 38:53–59

42.

Gopinath K, Danda D (2011) Supplementation of 1,25dihydroxy vitamin D3 in patients with treatment naive early rheumatoid arthritis: a randomised controlled trial. Int J Rheum Dis. 14:332–339

43.

Furuya T, Hosoi T, Tanaka E, Nakajima A, Taniguchi A, Momohara S et al (2013) Prevalence of and factors associated with vitamin D deficiency in 4793 Japanese patients with rheumatoid arthritis. Clin Rheumatol 32:1081–1087

44.

Haga HJ, Schmedes A, Naderi Y, Moreno AM, Peen E (2013) Severe deficiency of 25-hydroxyvitamin D(3) (25-OH-D (3)) is associated with high disease activity of rheumatoid arthritis. Clin Rheumatol 32:629–633

45.

Pike JW, Meyer MB, Watanuki M, Kim S, Zella LA, Fretz JA et al (2007) Perspectives on mechanisms of gene regulation by 1,25-dihydroxyvitamin D3 and its receptor. J Steroid Biochem Mol Biol 103:389–395

46.

Haussler MR, Haussler CA, Bartik L, Whitfield GK, Hsieh JC, Slater S et al (2008) Vitamin D receptor: molecular signaling and actions of nutritional ligands in disease prevention. Nutr Rev 66:S98–S112

47.

Brennan A, Katz DR, Nunn JD, Barker S, Hewison M, Fraher LJ et al (1987) Dendritic cells from human tissues express receptors for the immunoregulatory vitamin D3 metabolite, dihydroxycholecalciferol. Immunology 61:457–461

48.

Provvedini DM, Tsoukas CD, Deftos LJ, Manolagas SC (1983) 1,25-dihydroxyvitamin D3 receptors in human leukocytes. Science 221:1181–1183

49.

Tetlow LC, Smith SJ, Mawer EB, DE Woolley (1999) Vitamin D receptors in the rheumatoid lesion: expression by chondrocytes, macrophages, and synoviocytes. Ann Rheum Dis1 58:118–121

50.

Cantorna MT, Hayes CE, DeLuca HF (1998) 1,25-Dihydroxycholecalciferol inhibits the progression of arthritis in murine models of human arthritis. J Nutr 128:68–72

51.

Laragione T, Shah A, Gulko PS (2012) The vitamin D receptor regulates rheumatoid arthritis synovial fibroblast invasion and morphology. Mol Med 18:194–200

52.

de Azevêdo Silva J, Monteiro Fernandes K, Trés Pancotto JA, Sotero Fragoso T, Donadi EA et al (2013) Vitamin D receptor (VDR) gene polymorphisms and susceptibility to systemic lupus erythematosus clinical manifestations. Lupus 22:1110–1117

53.

Holwerda SJ, de Laat W (2013) CTCF: the protein, the binding partners, the binding sites and their chromatin loops. Philos Trans R Soc Lond B Biol Sci 368:20120369

54.

Zwerina K, Baum W, Axmann R, Heiland GR, Distler JH, Smolen J et al (2011) Vitamin D receptor regulates TNF-mediated arthritis. Ann Rheum Dis 70:1122–1129

55.

Sun J, Kong J, Duan Y, Szeto FL, Liao A, Madara JL et al (2006) Increased NF-kappaB activity in fibroblasts lacking the vitamin D receptor. Am J Physiol Endocrinol Metab 291:E315–E322

56.

Moelants EA, Mortier A, Van Damme J, Proost P (2013) Regulation of TNF-α with a focus on rheumatoid arthritis. Immunol Cell Biol 91:393–401

57.

Okamoto H, Cujec TP, Yamanaka H, Kamatani N (2008) Molecular aspects of rheumatoid arthritis: role of transcription factors. FEBS J 275:4463–4470
Acknowledgments
This work was supported by the following Brazilian funding agencies: CAPES (Coordenação de Aperfeiçoamento de Pessoal de Nível Superior), CNPq (Conselho Nacional de Desenvolvimento Científico e Tecnológico), FAPESP (Fundação Amparo à Pesquisa do Estado de São Paulo), FAPERGS (Fundação de Amparo à Pesquisa do Estado do Rio Grande do Sul), FACEPE (Fundação de Amparo à Ciência e Tecnologia de Pernambuco) and FIPE/HCPA (Fundo de Incentivo à Pesquisa e Eventos do Hospital de Clínicas de Porto Alegre).
Authors contribution
C.A.J. Cavalcanti and J. De Azevêdo Silva—conception and design from all experiments, acquisition of data, analysis and interpretation, as well as writing the manuscript. W. De Barros Pita conceived and analyzed the gene expression assays. T.D. Veit, O.A. Monticielo, R.M. Xavier, J.C.T. Brenol and C.V. Brenol were responsible for patient data and biological sample acquisition from all South Brazilian population. T.S. Fragoso, A.D. Barbosa and A.L.B.P. Duarte were responsible for patient data and biological sample acquisition from all Northeast Brazilian population. R. D. R. Oliveira, P. Louzada-Júnior and E. A. Donadi were responsible for patient data and biological sample acquisition from all Southeast Brazilian population. S. Crovella, J. A. B. Chies and P. Sandrin-Garcia participated in drafting the manuscript and revising it critically with insightful contributions. All authors approved the submitted manuscript version.
Ethics declarations
Conflict of interest
The authors have declared no conflicts of interest.
Additional information
Catarina Addobbati Jordão Cavalcanti and Jaqueline de Azevêdo Silva equally contributed to this work.
Electronic supplementary material
Below is the link to the electronic supplementary material.
About this article
Cite this article
Cavalcanti, C.A.J., de Azevêdo Silva, J., de Barros Pita, W. et al. Vitamin D receptor polymorphisms and expression profile in rheumatoid arthritis brazilian patients. Mol Biol Rep 43, 41–51 (2016). https://doi.org/10.1007/s11033-015-3937-z
Received:

Accepted:

Published:

Issue Date:
Keywords
VDR

Rheumatoid arthritis

SNPs

mRNA

Monocytes