Abstract
Hazelnut is a monoecious species characterized by mid-winter blooming and sporophytic incompatibility. The molecular mechanisms at the basis of the female flower development and of the pollen-stigma interaction are little known, although pollination in this species is a critical factor to ensure good yield. Differential display technique was used to study genes expressed during the female flower development, comparing styles before emergence from the bud and styles at full bloom. The full-length cDNA clone, designated CavPrx (Corylus avellana peroxidase) and isolated in mature styles, was characterized as a sequence encoding for a 330 amino acids protein, containing all the conserved features of class III peroxidases. CavPrx resulted expressed only in styles, with a peak in mature styles pollinated with compatible pollen. Class III peroxidases are expressed in several different plant tissue types and are involved in a broad spectrum of physiological processes. Until now, four peroxidases expressed in the stigma were identified in Arabidopsis thaliana and Senecio squalidus: they were assumed to be possibly involved in pollen–pistil interaction, pollen tube penetration/growth and/or in defence against pathogens. CavPrx is the first gene for a floral peroxidase isolated in hazelnut and its expression pattern suggests a possible role in the pollination process.
Access options
Buy single article
Instant access to the full article PDF.
USD 39.95
Price excludes VAT (USA)
Tax calculation will be finalised during checkout.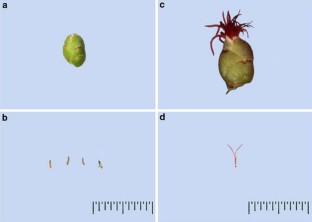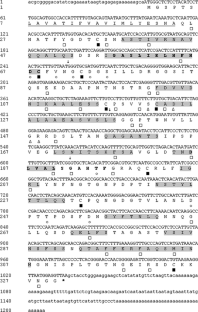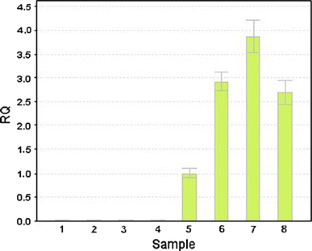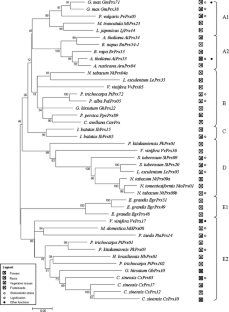 References
Hiraga S, Sasaki K, Ito H, Ohashi Y, Matsui H (2001) A large family of class III plant peroxidases. Plant Cell Physiol 42(5):462–468

Passardi F, Longet D, Penel C, Dunand C (2004) The class III peroxidase multigenic family in rice and its evolution in land plants. Phytochemistry 65:1879–1893

Cosio C, Dunand C (2009) Specific functions of individual class III peroxidase genes. J Exp Bot 60(2):391–408

Liu G, Sheng X, Greenshields DL, Ogieglo A, Kaminskyj S, Selvaraj G, Wei Y (2005) Profiling of wheat class III peroxidase gene derived from powdery mildew-attacked epidermis reveals distinct sequence-associated expression patterns. Mol Plant Microbe Interact 18(7):730–741

Welinder KG, Justesen AF, Kjærsgård IVH, Jensen RB, Rasmussen SK, Jespersen HM, Duroux L (2002) Structural diversity and transcription of class III peroxidases from Arabidopsis thaliana. Eur J Biochem 269:6063–6081

McInnis SM, Costa LM, Gutiérrez-Marcos JF, Henderson CA, Hiscock SJ (2005) Isolation and characterization of a polymorphic stigma-specific class III peroxidase gene from Senecio squalidus L. (Asteraceae). Plant Mol Biol 57:659–677

Tognolli M, Penel C, Greppin H, Simon P (2002) Analysis and expression of the class III peroxidase large gene family in Arabidopsis thaliana. Gene 288:129–138

Valério L, De Meyer M, Penel C, Dunand S (2004) Expression analysis of the Arabidopsis peroxidase multigene family. Phytochemistry 65:1331–1342

Den Herder J, Lievens S, Rombauts S, Holsters M, Goormachtig S (2007) A symbiotic plant peroxidase involved in bacterial invasion of the tropical legume Sesbania rostrata. Plant Physiol 144:717–727

Douroupi TG, Papassideri IS, Stravopodis DJ, Margaritis LH (2005) Molecular cloning and tissue-specific transcriptional regulation of the first peroxidase family member, Udp 1, in stinging nettle (Urtica dioica). Gene 362:57–69

Mei W, Qin Y, Song W, Li J, Zhu Y (2009) Cotton GhPOX1 encoding plant class III peroxidase may be responsible for the high level of reactive oxygen species production that is related to cotton fiber elongation. J Genet Genomics 36:141–150

Chen D, Ding Y, Guo W, Zhang T (2009) Molecular cloning and characterization of a flower-specific class III peroxidase gene in G. hirsutum. Mol Biol Rep 36:461–469

Swanson R, Clark T, Preuss D (2005) Expression profiling of Arabidopsis stigma tissue identifies stigma-specific genes. Sex Plant Reprod 18:163–171

Tung CW, Dwyer KG, Nasrallah ME, Nasrallah JB (2005) Genome-wide identification of genes expressed in Arabidopsis pistils specifically along the path of pollen tube growth. Plant Physiol 138:977–989

Elleman CJ, Franklin-Tong V, Dickinson HG (1992) Pollination in species with dry stigmas: the nature of the early stigmatic response and the pathway taken by pollen tubes. New Phytol 121:413–424

Sanchez AM, Bosch M, Bots M, Nieuwland J, Feron R, Mariani C (2004) Pistil factors controlling pollination. Plant Cell 16:S98–S106

Kachroo A, Nasrallah ME, Nasrallah JB (2002) Self-incompatibility in the Brassicaceae: receptor-ligand signalling and cell-to-cell communication. Plant Cell 14:S227–S238

de Nettancourt D, Frankel R, Gall GAE, Grossman M, Linskens HF, Zeeuw D (eds) (1977) Incompatibility in angiosperms. Monographs on Theor Appl Gen, vol 3. Springer, Berlin

Kachroo A, Schopfer CR, Nasrallah ME, Nasrallah JB (2001) Allele-specific receptor-ligand interactions in Brassica self-incompatibility. Science 293(5536):1824–1826

Torello Marinoni D, Beltramo C, Akkak A, Destefanis M, Boccacci P, Botta R (2009) Gene expression and sporophytic self-incompatibility in hazelnut. Acta Hortic 845:227–231

Chang SJ, Ruryear J, Gairney J (1993) A simple and efficient method for isolating RNA from pine trees. Plant Mol Biol Rep 11(2):113–116

Caetano-Anollés G, Gresshoff PM (1994) Staining nucleic acids with silver: an alternative to radioisotopic and fluorescent. Promega Notes Mag 45:13–18

Basak SC, Lee S, Barta JR, Fernando MA (2006) Differential display analysis of gene expression in two immunologically distinct strains of Eimeria maxima. Parasitol Res 99:28–36

Altschul SF, Madden TL, Schäffer AA, Zhang J, Zhang Z, Miller W, Lipman DJ (1997) Gapped BLAST and PSI-BLAST: a new generation of protein database search programs. Nucleic Acids Res 25:3389–3402

Bogs J, Downey MO, Harvey JS, Ashton AR, Tanner GJ, Robinson SP (2005) Proanthocyanidin synthesis and expression of genes encoding leucoanthocyanidin reductase and anthocyanidin reductase in developing grape berries and grapevine leaves. Plant Physiol 139(2):652–663

Thomas MR, Matsumoto S, Cain P, Scott NS (1993) Repetitive DNA of grapevine: classes present and sequences suitable for cultivar identification. Theor Appl Genet 86:173–180

Hulo N, Bairoch A, Bulliard V, Cerutti L, Cuche B, De Castro E, Lachaize C, Langendijk-Genevaux PS, Sigrist CJA (2008) The 20 years of PROSITE. Nucleic Acids Res 36(Database issue):D245–D249

Bendtsen JD, Nielsen H, von Heijne G, Brunak S (2004) Improved prediction of signal peptides: SignalP 3.0. J Mol Biol 340:783–795

Passardi F, Theiler G, Zamocky M, Cosio C, Rouhier N, Teixera F, Margis-Pinheiro M, Ioannidis V, Penel C, Falquet L, Dunand C (2007) PeroxiBase: the peroxidase database. Phytochemistry 68(12):1605–1611

Kumar S, Tamura K, Nei M (2004) MEGA3: integrated software for molecular evolutionary genetics analysis and sequence alignment. Brief Bioinform 5:150–163

Cai S, Lashbrook CC (2008) Stamen abscission zone transcriptome profiling reveals new candidates for abscission control: enhanced retention of floral organs in transgenic plants overexpressing Arabidopsis ZINC FINGER PROTEIN2. Plant Physiol 146:1305–1321

Welinder KG, Mauro JM, Nørskov-Lauritsen L (1992) Structure of plant and fungal peroxidases. Biochem Soc Trans 20:337–340

Takayama S, Shiba H, Iwano M, Shimosato H, Che FS, Kai N, Watanabe M, Suzuki G, Hinata K, Isogai A (2000) The pollen determinant of self-incompatibility in Brassica campestris. Proc Natl Acad Sci USA 97:1920–1925

Gajhede M, Schuller DJ, Henriksen A, Smith AT, Poulos TL (1997) Crystal structure of horseradish peroxidase C at 2.15 Å resolution. Nat Struct Biol 4:1032–1038

Ostergaard L, Teilum K, Mirza O, Mattsson O, Petersen M, Welinder KG, Mundy J, Gajhede M, Henriksen A (2000) Arabidopsis ATP A2 peroxidase. Expression and high-resolution structure of a plant peroxidase with implications for lignification. Plant Mol Biol 44:231–243

Kjærsgård IVH, Jespersen HM, Rasmussen SK, Welinder KG (1997) Sequence and RT-PCR expression analysis of two peroxidases from Arabidopsis thaliana belonging to a novel evolutionary branch of plant peroxidases. Plant Mol Biol 33:699–708

Sasaki S, Shimizu M, Wariishi H, Tsutsumi Y, Kondo R (2007) Transcriptional and translational analyses of poplar anionic peroxidase isoenzymes. J Wood Sci 53:427–435

Delannoy E, Marmey P, Jalloul A, Etienne H, Nicole M (2006) Molecular analysis of class III peroxidases from cotton. J Cot Sci 10:53–60

Dunand C, de Meyer M, Crévecoeur M, Penel C (2003) Expression of a peroxidase gene in zucchini in relation with hypocotyl growth. Plant Physiol Biochem 41:805–811

Kumari M, Taylor GJ, Deyholos MK (2008) Transcriptomic responses to aluminum stress in roots of Arabidopsis thaliana. Mol Gen Genomics 279:339–357

McInnis SM, Emery DC, Porter R, Desikan R, Hancock JT, Hiscock SJ (2006) The role of stigma peroxidases in flowering plants: insights from further characterization of a stigma-specific peroxidase (SSP) from Senecio squalidus (Asteraceae). J Exp Bot 57(8):1835–1846

Schopfer P (2001) Hydroxyl radical-induced cell wall loosening in vitro and in vivo: implications for the control of elongation growth. Plant J 28:679–688

Dafni A, Motte Maues M (1998) A rapid and simple procedure to determine stigma receptivity. Sex Plant Reprod 11:177–180

McInnis SM, Desikan R, Hancock JT, Hiscock SJ (2006) Production of reactive oxygen species and reactive nitrogen species by angiosperm stigmas and pollen: potential signalling crosstalk? New Phytol 172:221–228

Potocký M, Jones MA, Bezvoda R, Smirnoff N, Zarsky V (2007) Reactive oxygen species produced by NADPH oxidase are involved in pollen tube growth. New Phytol 174:742–751

Foreman J, Demidchik V, Bothwell JH, Mylona P, Miedema H, Torres MA, Linstead P, Costa S, Brownlee C, Jones JD, Davies JM, Dolan L (2003) Reactive oxygen species produced by NADPH oxidase regulate plant cell growth. Nature 422:442–446

Zafra A, Rodríguez-García MI, de Dios Alché J (2010) Cellular localization of ROS and NO in olive reproductive tissues during flower development. BMC Plant Biol 10:36

Duouis I, Dumas C (1990) Biochemical markers of female receptivity in maize (Zea mays L.) assessed using in vitro fertilization. Plant Sci 70:11–20

Choi HW, Kim YJ, Lee SC, Hong JK, Hwang BK (2007) Hydrogen peroxide generation by the pepper extracellular peroxidase CaPO2 activates local and systemic cell death and defence response to bacterial pathogens. Plant Physiol 145:890–904

Jiang YQ, Ma RC (2003) Generation and analysis of expressed sequence tags from almond (Prunus dulcis Mill.) pistils. Sex Plant Reprod 16:197–207

Carter C, Thornburg RW (2004) Is the nectar redox cycle a floral defence against microbial attack? Trends Plant Sci 9:320–324

Nielsen KL, Indiani C, Henriksen A, Feis A, Becucci M, Gajhede M, Smulevich G, Welinder KG (2001) Differential activity and structure of highly similar peroxidases. Spectroscopic, crystallographic, and enzymatic analyses of lignifying Arabidopsis thaliana peroxidase A2 and horseradish peroxidase A2. Biochemistry 40:11013–11021

Cosio C, Dunand C (2010) Transcriptome analysis of various flower and silique development stages indicates a set of class III peroxidase genes potentially involved in pod shattering in Arabidopsis thaliana. BMC Genomics 11:528

Bausher M, Shatters R, Chaparro J, Dang P, Hunter W, Niedz R (2003) An expressed sequence tag (EST) set from Citrus sinensis L. Osbeck whole seedlings and the implications of further perennial source investigations. Plant Sci 165:415–422

Daengkanit C, Suvachittanont W (2005) Peroxidase from Hevea brasiliensis (B.H.K) Mull. Arg. leaves and its applications Sci Asia 31:55–63

Park SY, Ryu SH, Kwon SY, Lee HS, Kim JG, Kwak SS (2003) Differential expression of six novel peroxidase cDNAs from cell cultures of sweetpotato in response to stress. Mol Gen Genomics 269:542–552

Rompel A, Albers M, Naseri JI, Gerdemann C, Büldt-Karentzopoulos K, Jasper B, Krebs B (2007) Purification, cloning and characterization of a novel peroxidase isozyme from sweetpotatoes (Ipomoea batatas). Biochim Biophys Acta 1774:1422–1430

Vera P, Tornero P, Conejero V (1993) Cloning and expression analysis of a viroid-induced peroxidase from tomato plants. Mol Plant-Microbe Interact 6(6):790–794

Nomura M, Van Tan D, Arunothayanan H, Asamizu E, Tabata S, Kouchi H, Tajima S (2008) The 5′-end expressed sequence tags of Lotus japonicus. Plant Biotechnol 25:173–175

Klotz KL, Liu TT, Liu L, Lagrimini LM (1998) Expression of the tobacco anionic peroxidase gene is tissue-specific and developmentally regulated. Plant Mol Biol 36:509–520

Li Y, Kajita S, Kawai S, Katayama Y, Morohoshi N (2003) Downregulation of an anionic peroxidase in transgenic aspen and its effect on lignin characteristics. J Plant Res 116:175–182

Christensen JH, Overney S, Rohde A, Diaz WA, Bauw G, Simon P, Van Montagu M, Boerjan W (2001) The syringaldazineoxidizing peroxidase PXP 3–4 from poplar xylem: cDNA isolation, characterization and expression. Plant Mol Biol 47:581–593

Blee KA, Jupe SC, Richard G, Zimmerlin A, Davies DR, Bolwell GP (2001) Molecular identification and expression of the peroxidase responsible for the oxidative burst in French bean (Phaseolus vulgaris L.) and related members of the gene family. Plant Mol Biol 47:607–620
Acknowledgments
The research was funded by Ministero dell'Istruzione, dell'Università e della Ricerca (MiUR) (projects "Pollen-stigma interaction and genetic determinants of sporophytic self-incompatibility in hazelnut (Corylus avellana L.)"—PRIN 2005; "Proteome and genetic expression analysis for the study of the factors responsible of sporophytic self-incompatibility in hazelnut"—PRIN 2007) and by Fondazione Cassa di Risparmio di Torino. Fondazione Cassa di Risparmio di Cuneo contributed funding a research grant.
About this article
Cite this article
Beltramo, C., Torello Marinoni, D., Perrone, I. et al. Isolation of a gene encoding for a class III peroxidase in female flower of Corylus avellana L.. Mol Biol Rep 39, 4997–5008 (2012). https://doi.org/10.1007/s11033-011-1296-y
Received:

Accepted:

Published:

Issue Date:

DOI: https://doi.org/10.1007/s11033-011-1296-y
Keywords
Hazelnut

Flower biology

CavPrx peroxidase

Gene expression