Abstract
Peptide and peptide-like structures are regaining attention in drug discovery. Previous studies suggest that bioactive peptides have diverse structures and may have physicochemical properties attractive to become hit and lead compounds. However, chemoinformatic studies that characterize such diversity are limited. Herein, we report the physicochemical property profile and chemical space of four synthetic linear and cyclic combinatorial peptide libraries. As a case study, the analysis was focused on penta-peptides. The chemical space of the peptide and N-methylated peptides libraries was compared to compound data sets of pharmaceutical relevance. Results indicated that there is a major overlap in the chemical space of N-methylated cyclic peptides with inhibitors of protein–protein interactions and macrocyclic natural products available for screening. Also, there is an overlap between the chemical space of the synthetic peptides with peptides approved for clinical use (or in clinical trials), and to other approved drugs that are outside the traditional chemical space. Results further support that synthetic penta-peptides are suitable compounds to be used in drug discovery projects.
This is a preview of subscription content, log in to check access.
Access options
Buy single article
Instant access to the full article PDF.
US$ 39.95
Price includes VAT for USA
Subscribe to journal
Immediate online access to all issues from 2019. Subscription will auto renew annually.
US$ 99
This is the net price. Taxes to be calculated in checkout.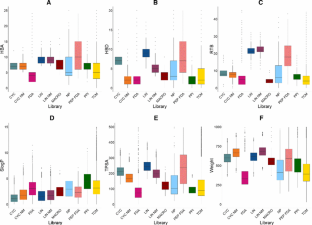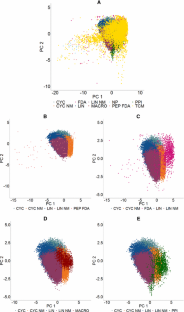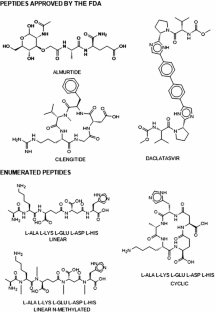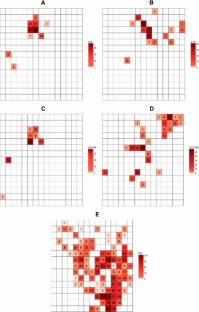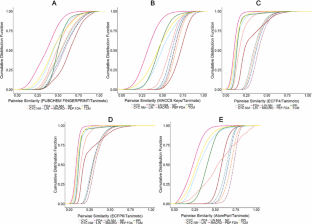 Acknowledgements
B.I.D.-E. and O.P. acknowledges Consejo Nacional de Ciencia y Tecnología (CONACyT) for Scholarships Number 620289 and 606003, respectively. This work was supported by the Programa de Apoyo a la Investigación y el Posgrado (PAIP) Grant 5000-9163, Facultad de Química, UNAM. This work is dedicated to the loving memory of Nicolás Medina Sandoval.
Electronic supplementary material
Below is the link to the electronic supplementary material.
About this article
Cite this article
Díaz-Eufracio, B.I., Palomino-Hernández, O., Houghten, R.A. et al. Exploring the chemical space of peptides for drug discovery: a focus on linear and cyclic penta-peptides. Mol Divers 22, 259–267 (2018). https://doi.org/10.1007/s11030-018-9812-9
Received:

Accepted:

Published:

Issue Date:
Keywords
Cheminformatics

Chemical space

Combinatorial chemistry

Protein–protein inhibitors

Small molecules

Synthetic peptides