Abstract
A new series of 21 Schiff bases of spiro-isatin was synthesized, and their DPPH, CUPRAC and ABTS cation radical scavenging abilities were investigated for antioxidant activity. The results showed that all the synthesized compounds exhibited antioxidant activity for each assay. 5̍-(2,3-Dihydroxybenzylideneamino)spiro[[1,3] dioxolane-2,3̍-indoline]-2̍-on (5c) (IC50 = 4.49 µM, for DPPH; IC50 = 0.39 µM, for ABTS.+; and A0.50 = 0.42 µM, for CUPRAC) showed significantly better ABTS, CUPRAC and DPPH radical scavenging ability than quercetin (IC50 = 8.69 µM, for DPPH; IC50 = 15.49 µM, for ABTS.+; and A0.50 = 18.47 µM, for CUPRAC), which is used as a standard. SAR study showed that the synthesized compounds had higher ABTS.+ activity than DPPH and CUPRAC activities. Moreover, the compounds (5c and 5d), containing two hydroxyl groups, exhibited the highest antioxidant activities for all assays. Quantum chemical calculations were also carried out to support SAR results.
Graphical abstract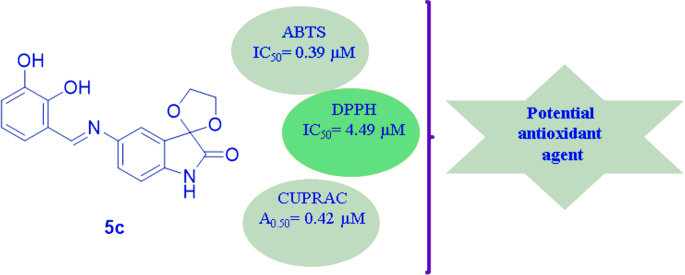 This is a preview of subscription content, log in to check access.
Access options
Buy single article
Instant access to the full article PDF.
US$ 39.95
Price includes VAT for USA
Subscribe to journal
Immediate online access to all issues from 2019. Subscription will auto renew annually.
US$ 99
This is the net price. Taxes to be calculated in checkout.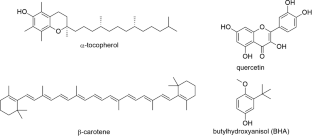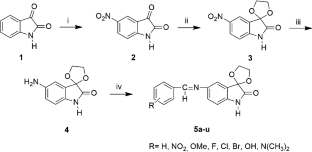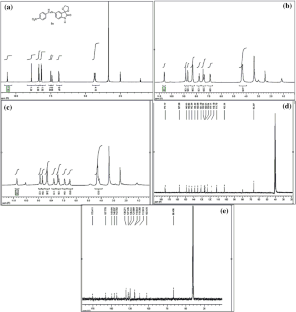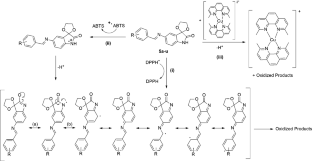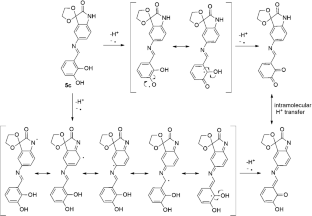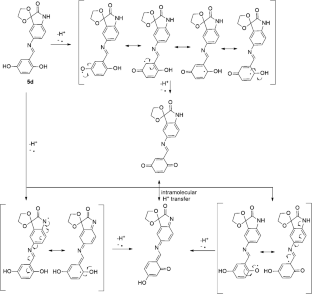 Acknowledgements
This work was supported by the Sakarya Research Fund of the Sakarya University (Project Number: 2014-50-01-036).
Ethics declarations
Conflict of interest
The authors declare they have no conflict of interest.
Additional information
Publisher's Note
Springer Nature remains neutral with regard to jurisdictional claims in published maps and institutional affiliations.
Electronic supplementary material
Below is the link to the electronic supplementary material.
About this article
Cite this article
Sonmez, F., Gunesli, Z., Kurt, B.Z. et al. Synthesis, antioxidant activity and SAR study of novel spiro-isatin-based Schiff bases. Mol Divers 23, 829–844 (2019). https://doi.org/10.1007/s11030-018-09910-7
Received:

Accepted:

Published:

Issue Date:
Keywords
ABTS

Antioxidant activity

CUPRAC

DPPH

Isatin

Schiff base