Application of two-dimensional binary fingerprinting methods for the design of selective Tankyrase I inhibitors
Abstract
In the present study, five important binary fingerprinting techniques were used to model novel flavones for the selective inhibition of Tankyrase I. From the fingerprints used: the fingerprint atom pairs resulted in a statistically significant 2D QSAR model using a kernel-based partial least square regression method. This model indicates that the presence of electron-donating groups positively contributes to activity, whereas the presence of electron withdrawing groups negatively contributes to activity. This model could be used to develop more potent as well as selective analogues for the inhibition of Tankyrase I.
Graphical Abstract
Schematic representation of 2D QSAR work flow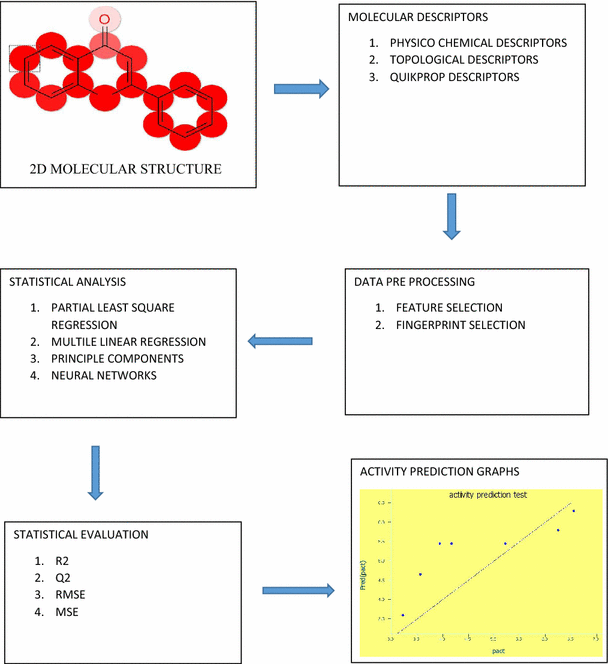 Keywords
Tankyrase 
Binary fingerprints 
Descriptors 
2D QSAR 
Notes
Acknowledgements
We sincerely acknowledge the support of Mr. Mikal Rekdal, Department of Chemical Engineering, Norwegian University of Science and technology, Norway. Authors acknowledge Manipal University for providing necessary facilities. Authors acknowledge Schrödinger Inc. USA for the software and technical support.
Copyright information
© Springer International Publishing AG, part of Springer Nature 2017