Abstract
This paper identifies the literature that deals with adaptation to climate change in the transport sector. It presents a systematic review of the adaptations suggested in the literature. Although it is frequently claimed that this socially and economically important sector is particularly vulnerable to climate change, there is comparatively little research into its adaptation. The 63 sources we found are analysed following an action framework of adaptation. This distinguishes different adaptational functions and means of adaptation. By an open coding procedure, a total of 245 adaptations are found and classified. The paper shows a broad diversity of interdependent actors to be relevant—ranging from transportation providers to public and private actors and households. Crucial actors are hybrid in terms of being public or private. A substantial share of the identified adaptations follows a top-down adaptation policy pattern where a public or hybrid operator initiates action that affects private actors. Most of the exceptions from this pattern are technical or engineering measures. Identified adaptations mostly require institutional means, followed by technical means, and knowledge. Generally, knowledge on adapting transport to climate change is still in a stage of infancy. The existing literature either focuses on overly general adaptations, or on detailed technical measures. Further research is needed on the actual implementation of adaptation, and on more precise institutional instruments that fill the gap between too vague and too site-specific adaptations.
Access options
Buy single article
Instant access to the full article PDF.
US$ 39.95
Tax calculation will be finalised during checkout.
Subscribe to journal
Immediate online access to all issues from 2019. Subscription will auto renew annually.
US$ 79
Tax calculation will be finalised during checkout.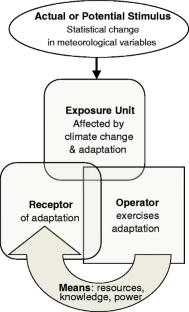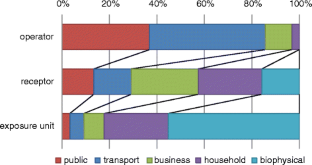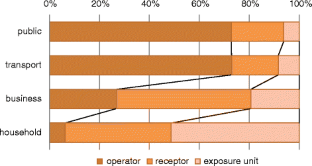 Notes
1.

The list can be obtained from the authors upon request.
References
Adaptation in the transport sector: peer-reviewed
Alfaro MC, Ciro GA, Thiessen KJ, Ng T (2009) Case study of degrading permafrost beneath a road embankment. J Cold Reg Eng 23:93–111

Andrey J (2009) Long-term trends in weather-related crash risks. J Transp Geogr. doi:10.1016/j.jtrangeo.2009.05.002

Arkell B, Darch G (2006) Impact of climate change on Londons transportation network. Munic Eng 159(4):231–237

Arnbjerg-Nielsen K, Fleischer H (2009) Feasible adaptation strategies for increased risk of flooding in cities due to climate change. Water Sci Technol 60:273–281

Birkmann J, Fleischhauer M (2009) Anpassungsstrategien der Raumentwicklung an den Klimawandel: "Climate Proofing". Konturen eines neuen Instruments. Raumforsch Raumordn 67:114–127

Birkmann J, Buckle P, Jaeger J, Pelling M, Setiadi N, Garschagen M, Fernando N, Kropp J (2009) Extreme events and disasters: a window of opportunity for change? Analysis of organizational, institutional and political changes, formal and informal responses after megadisasters. Nat Hazards. doi:10.1007/s11069-008-9319-2

Black WR, Sato N (2007) From global warming to sustainable transport 1989–2006. Int J Sustain Transp 1:73–89

Botzen W, van den Bergh J (2009) Bounded rationality, climate risks, and insurance: Is there a market for natural disasters? Land Econ 85(2):265–278

Cai H, Rasdorf W, Tilley C (2007) Approach to determine extent and depth of highway flooding. J Infrastruct Syst 13:157–167

Cheng G (2005) Permafrost Studies in the Qinghai–Tibet Plateau for Road Construction. J Cold Reg Eng 19:19–29

Chinowsky PS, Strzepek K, Larsen P, Opdahl A (2009) Adaptive climate response cost models for infrastructure. J Infrastruct Syst. doi:10.1061/(ASCE)IS.1943-555X.0000021

Grazi F, van den Bergh J (2008) Spatial organization, transport, and climate change: Comparing instruments of spatial planning and policy. Ecol Econ 67:630–639

Grondin G, Guimond A, Doré G (2005) Impact of permafrost thaw on airfield and road infrastructure in Nunavik – Quebec. Routes/Roads 326:43–49

Hanesiak JM, Wang XLL (2005) Adverse-weather trends in the Canadian Arctic. J Climate 18:3140–3156

He J, Valeo C, Bouchart FJC (2006) Enhancing urban infrastructure investment planning practices for a changing climate. Water Sci Technol 53:13–20

Jenelius E (2009) Network structure and travel patterns: explaining the geographical disparities of road network vulnerability. J Transp Geogr 17:234–244

Jonkeren O, Rietveld P, van Ommeren J (2007) Climate change and inland waterway transport - welfare effects of low water levels on the river Rhine. J Transp Econ Policy 41:387–411

Kirshen P, Knee K, Ruth M (2008a) Climate change and coastal flooding in Metro Boston: impacts and adaptation strategies. Clim Chang 90:453–473

Kirshen P, Ruth M, Anderson W (2008b) Interdependencies of urban climate change impacts and adaptation strategies: a case study of Metropolitan Boston USA. Clim Chang 86:105–122

Kleinosky LR, Yarnal B, Fisher A (2007) Vulnerability of Hampton Roads, Virginia to storm-surge flooding and sea-level rise. Nat Hazards 40:43–70

Koetse M, Rietveld P (2009) The impact of climate change and weather on transport: an overview of empirical findings. Transp Res D TR E 14:205–221

Marsden G, Rye T (2009) The Governance of Transport and Climate Change. J Transp Geogr 18:669–678

Millerd F (2005) The economic impact of climate change on Canadian commercial navigation on the Great Lakes. Can Water Resour J 30:269–281

Mills E (2009) A global review of insurance industry responses to climate change. Geneva Papers 34:323–359

Parriaux A (2008) Roads and climate change in mountainous regions: keeping a cool head when resolving a hot issue. Routes/Roads 338:76–89

Pharand D (2007) The arctic waters and the northwest passage—a final revisit. Ocean Dev Int Law 38:3–69

Prowse T, Furgal C, Chouinard R, Melling H, Milburn D, Smith S (2009) Implications of climate change for economic development in northern Canada: Energy, resource, and transportation sectors. Ambio 38:272–281

Roberts D (2008) Thinking globally, acting locally—institutionalizing climate change at the local government level in Durban, South Africa. Environ Urban 20:521–537

da Silva RA, da Silva CM, Macedo MH (2008) Multiple views of sustainable urban mobility: The case of Brazil. Transp Policy 15:350–360

Savard JP, Musy A (2008) Vulnerability of the road network to coastal processes in Eastern Quebec: impact of climate change. Routes/Roads 338:58–65

Sheng J, Wilson JP (2009) Watershed urbanization and changing flood behavior across the Los Angeles metropolitan region. Nat Hazard 48:41–57

Suarez P, Anderson W, Mahal V, Lakshmanan T (2005) Impacts of flooding and climate change on urban transportation: a system-wide performance assessment of the Boston Metro Area. Transp Res D TR E 10:231–244

Sung RYJ, Burn DH, Soulis ED (2006) A Case Study of Climate Change Impacts on Navigation on the Mackenzie River. Can Water Resour J 31:57–68

Wesselink A, de Vriend H, Barneveld H, Krol M, Bijker W (2009) Hydrology and hydraulics expertise in participatory processes for climate change adaptation in the Dutch Meuse. Water Sci Technol 60:583–895
Adaptation in the transport sector: non-peer-reviewed
Manitoba Transportation and Government Services (2006) Winter roads in Manitoba

Andrey JC, Mills BN (2003) Climate change and the Canadian transportation system: Vulnerabilities and adaptations. In: Andrey JC, Knapper C (eds) Weather and Transportation in Canada. University of Waterloo, Waterloo, pp 235–279

Burkett V (2007) Climate Change Impacts on the US Central Gulf Coast, United States Geological Survey. Transportation sector study. Presentation at Stevens Institute of Technology, Hoboke, New Jersey, 16 Nov 2007

Clayton A, Montufar J, Regehr J, Isaacs C, McGregor R (2005) Aspects of the potential impacts of climate change on seasonal weight limits and trucking in the prairie region. University of Manitoba Transport Information Group and EBA Engineering Consultants Ltd.

Cochran I (2009) Climate change vulnerabilities and adaptation possibilities for transport infrastructure in France. In: Climate Report—Research on the economics of Climate Change, Caisse des Depots CDC Climat

DEFRA (2004) Scientific and technical aspects of climate change, including impacts and adaptation and associated costs. Department for Environment, Food and Rural Affairs UK

Drouaux C, Havard H, Parriaux A, Samson M, Patterson D (2008) Anticipating the impact of climate change on road earthworks. World Road Association PIARC

Eddowes MJ, Waller D, Taylor P, Briggs B, Meade T, Ferguson I (2003) Railway safety implications of weather, climate and climate change. Rail Safety and Standards Board UK

Fleischhauer M, Greiving S, Rannow S (2009) Entwurf eines regionalen Handlungs- und Aktionsrahmens Klimaanpassung (Blaupause)—ein Zwischenergebnis der Vorstudie für Modellvorhaben zu Raumentwicklungsstrategien zum Klimawandel. Bundesamt für Bauwesen und Raumordnung, Germany

Holper P, Lucy S, Nolan M, Senese C, Hennessy K (2007) Infrastructure and climate change risk assessment for Victoria. CSIRO, Maunsell Australia and Phillips Fox

Humphrey N (2008) Potential impacts of climate change on U.S. transportation. In: Transportation Research News 256, United States Transportation Research Board

Jacob K (2006) Climate change impacts on sewage treatment facilities and transportation infrastructure. In: Climate Change in New Yorks Hudson Valley, Lamont-Doherty Earth Observatory of Columbia University

Lemmen DS, Warren F, Barrow E, Ryan S, Andrey J, Mills B, Riedel D (2004) Climate change impacts and adaptation: A Canadian perspective. Climate Change Impacts and Adaptation Directorate, Natural Resources Canada

Mayor of London (2005) Climate change and London's transport systems: Summary report. Greater London Authority

Mayor of London (2010) The draft climate change adaptation strategy for London—public consultation draft. Greater London Authority

Mills B, Tighe S, Andrey J, Huen K, Parm S (2006) Climate change and the performance of pavement infrastructure in southern Canada, context and case study. In: Proceedings of the Engineering Institute of Canada (EIC) Climate Change Technology Conference

Ott HE, Richter C (2008) Anpassung an den Klimawandel—Risiken und Chancen für deutsche Unternehmen. Wuppertal Institut für Klima, Umwelt, Energie

PIARC (2008) Anticipating the Impact of Climate Change on Road Earthworks. World Road Association

Rosetti MA (2002) Potential impacts of climate change on railroads. In: The Potential Impacts of Climate Change on Transportation: Workshop Summary and Proceedings

Ruth M (2006) Smart growth and climate change: Regional development, infrastructure and adaptation. In: Smart growth and climate change: Regional development, infrastructure and adaptation. Edward Elgar, Cheltenham, pp 379–380

Savonis MJ, Burkett VR, Potter JR (2008) Gulf coast study: Phase I—Impacts of climate change and variability on transportation systems and infrastructure, United States Climate Change Science Program

TRB (2008) Potential impacts of climate change on U.S. transportation. Transportation Research Board Special Report 290, United States Transportation Research Board

du Vair P, Wickizer D, Burer MJ (2002) Climate change and the potential implications for Californias transportation system. In: The Potential Impacts of Climate Change on Transportation., pp 125–135

Wooller S (2003) Railway safety implications of weather, climate and climate change. UK Department for Transport

Zimmerman R (2002) Global climate change and transportation infrastructure: lessons from the New York area. In: The Potential Impacts of Climate Change on Transportation: Workshop Summary and Proceedings
Other literature
Arnell NW (2010) Adapting to climate change: an evolving research programme. Clim Chang 100:107–111

Bohle H-G (2001) Vulnerability and criticality: perspectives from social geography. IHDP Update 2(01):3–5

Brown K, Few R, Tompkins EL, Tsimplis M, Sortti T (2005). Responding to climate change: inclusive and integrated coastal analysis. Technical Report 24. Tyndall Center for Climate Change Research

Dannenberg A, Mennel T, Osberghaus D, Sturm B (2010) The Role of Government in Adaption to Climate Change. Environ Plan C Govern Pol 28(5):824–850

Eisenack K (2011) Archetypes of adaptation to climate change. In Glaser M, Krause G, Ratter B, Welp M (eds) Human/Nature Interactions in the Anthropocene: Potentials of Social-Ecological Systems Analysis, Routledge, in press

Eisenack K, Stecker R (2011) A framework for analyzing climate change adaptations as actions. Mitig Adapt Strat Glob Change. doi:10.1007/s11027-011-9323-9

Eisenack K, Tekken V, Kropp J (2007) Stakeholder Perceptions of Climate Change in the Baltic Sea Region. Coastline Rep 8:245–255

IPCC (2007) Impacts, Adaptation and Vulnerability. Contribution of Working Group II to the Fourth Assessment Report of the Intergovernmental Panel on Climate Change, Cambridge University Press, Cambridge, for Intergovernmental Panel on Climate Change

Jetzkowitz J (2007) The relationship between tourism and climate from a sustainability science perspective—towards a conceptual framework for research on the future of tourism. In: Matzarakis A, de Freitas CR, Scott D (eds) Developments in Tourism Climatology, 3rd International Workshop on Climate, Tourism and Recreation., pp 282–289

Klein RJT, Schipper L, Dessai S (2005) Integrating Mitigation and Adaptation into climate and development policy—three research questions. Environ Sci Pol 8:579–588

Nelson DR, Adger N, Brown K (2007) Adaptation to Environmental Change: Contributions of a Resilience Framework. Annu Rev Environ Resour 32:395–419

Nordhaus WD (1990) Slowing the Greenhouse Express: The Economics of Greenhouse Warming. In: Aaron H (ed) Setting National Priorities. The Brookings Institution, Washington, pp 185–211

Parsons T (1937) The Structure of Social Action. McGraw Hill, New York

Reckien D, Eisenack K, Hoffmann E (2008) Adaptation to climate change in the transport sector: the constraining effect of actor-interdependencies. In: Proceedings of the 10th Biennial International Society for Ecological Economics Conference, Nairobi, Kenya, 7–11 Aug 2008

Reckien D, Grothmann T, Egli T (2009) Klimafolgen und Anpassungsmaßnahmen in Verkehr und Mobilität. In: Grothmann T, Krömker D, Hornburg A, Siebenhüner B (eds), KyotoPlus-Navigator—Praxisleitfaden zur Förderung von Klimaschutz und Anpassung an den Klimawandel? Erfolgsfaktoren, Instrumente, Strategie. www.erklim.de 283–334

Schwedes O (2011) The Field of Transport Policy: An Initial Approach. German Policy Studies 1, in press

Smit B, Burton I, Klein RJT, Wandel J (2000) An Anatomy of Adaptation to Climate Change and Variability. Clim Chang 45:223–251

Stecker R, Pechan A, Steinhäuser JM, Rotter M, Scholl G, Eisenack K (2010) Why are utilities reluctant to adapt to climate change? In: Proceedings of the 11th International Society of Ecological Economics Conference, Oldenburg, Germany, 22–25 Aug 2010

Strauss AL, Corbin J (1998) Basics of Qualitative Research: Techniques and Procedures for Developing Grounded Theory. SAGE Publications

Wilson G (2008) Action. In: Zalta EN (ed), The Stanford Encyclopedia of Philosophy, Fall 2008 Edition
Acknowledgements
We want to thank Julia Dinkelacker, Nils Marscheider, Stefan Lewandowski, Michaelle Nintecheu, and Micha Steinhäuser for their support in coding the adaptations. This is a work of the Chameleon Research Group (www.climate-chameleon.de), made possible by the German Ministry for Education and Research under grant 01UU0910 in the FONA program (social-ecological research).
About this article
Cite this article
Eisenack, K., Stecker, R., Reckien, D. et al. Adaptation to climate change in the transport sector: a review of actions and actors. Mitig Adapt Strateg Glob Change 17, 451–469 (2012). https://doi.org/10.1007/s11027-011-9336-4
Received:

Accepted:

Published:

Issue Date:
Keywords
Infrastructure

Mode of transportation

Public sector adaptation

Business sector adaptation