Abstract
Climate variability and change mitigation and adaptation policies need to prioritize land users needs at local level because it is at this level that impact is felt most. In order to address the challenge of socio-economic and unique regional geographical setting, a customized methodological framework was developed for application in assessment of climate change vulnerability perception and adaptation options around the East African region. Indicators of climate change and variability most appropriate for the region were derived from focused discussions involving key informants in various sectors of the economy drawn from three East African countries. Using these indicators, a structured questionnaire was developed from which surveys and interviews were done on selected sample of target population of farming communities in the Mt. Kenya region. The key highlights of the questionnaire were vulnerability and adaptation. Data obtained from respondents was standardized and subjected to multivariate and ANOVA analysis. Based on principle component analysis (PCA), two main vulnerability categories were identified namely the social and the bio-physical vulnerability indicators. Analysis of variance using Kruskal-Wallis test showed significant statistical variation (P ≤ 0.05) in the perceived vulnerability across the spatial distribution of the 198 respondents. Three insights were distinguished and were discernible by agro-ecological zones. Different vulnerability profiles and adaptive capacity profiles were generated demonstrating the need for prioritizing adaptation and mitigation efforts at local level. There was a high correlation between the bio-physical and social factor/livelihood variables that were assessed.
Access options
Buy single article
Instant access to the full article PDF.
US$ 39.95
Tax calculation will be finalised during checkout.
Subscribe to journal
Immediate online access to all issues from 2019. Subscription will auto renew annually.
US$ 79
Tax calculation will be finalised during checkout.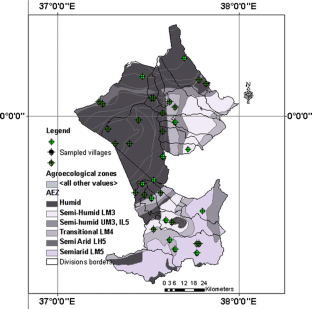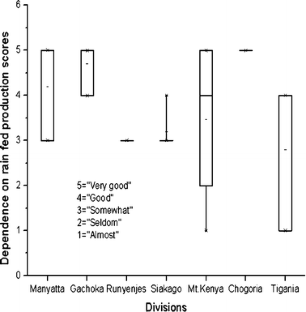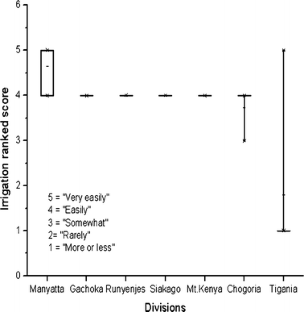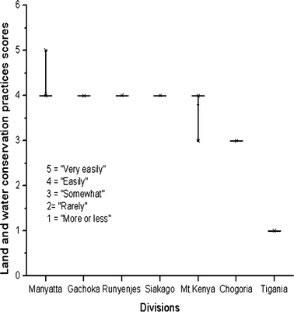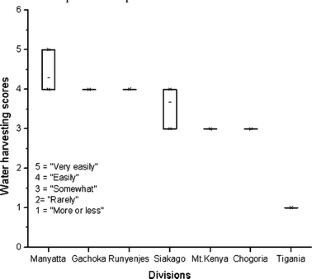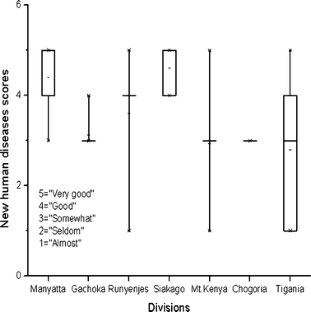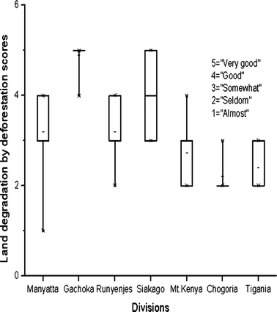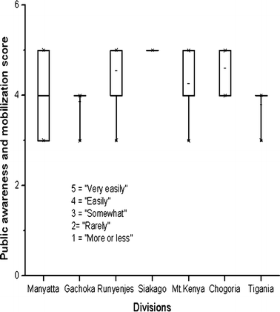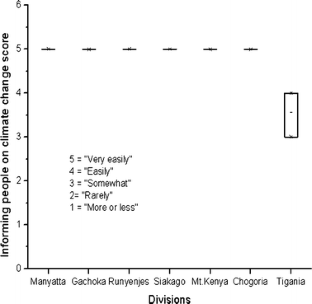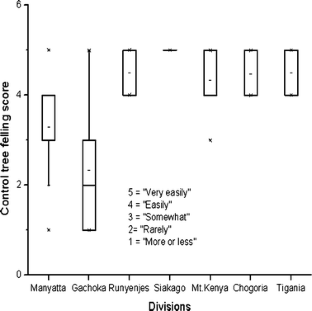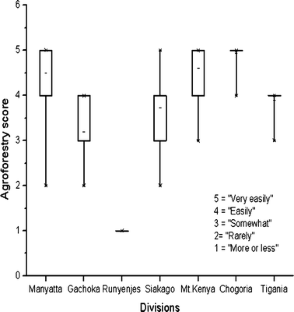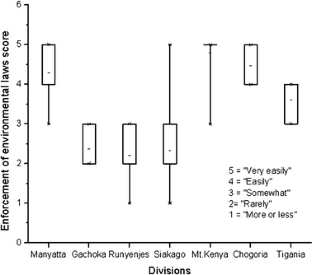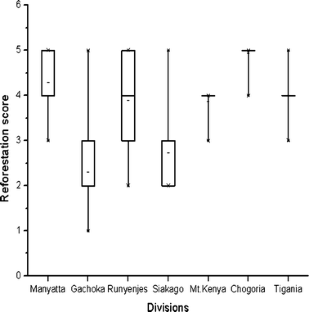 References
ADB (2005) Climate proofing: A risk-based approach. Asian Development Bank, Manila, p 219

Adger WN (2001) Social capital and adaptation to climate change. Tyndall Centre Working Paper 8. Tyndall Centre for Climate Change Research, Norwich, p 19

Adger WN, Huq S, Brown K, Conway D, Hulme M (2003) Adaptation to climate change in the developing world. Progress in Development Studies 3(3):179–195

Akiko S, Thomas KR, Ayumi O (2008) Scale mismatches and their ecological and economic effects on landscapes: A spatially explicit model. Global Environmental Change 18:768–775

Burton I, vanAalst MK (2004) Look Before You Leap? A Risk Management Approach for Incorporating Climate Change Adaptation in World Bank Operations. World Bank, Washington, p 57, Final Draft, Prepared for the Climate Change Team

Burton I, Kates RW, Gilbert FW (1993) The Environment as Hazard, 2 edn. Oxford University Press, Oxford

Cutter SL, Lindsey B, Melissa B, Christopher B, Elijah E, Eric T, Jennifer W (2008) A place-based model for understanding community resilience to natural disasters. Global Environmental Change 18:598–606

Davidson O, Halsnaes K, Huq S, Kok M, Metz B, Sokona Y, Verhagen J (2003) The development and climate nexus: the case of sub-Saharan Africa. Climate Policy 3S1:S97–S113

Downing, T. E., Patwardhan, A., Klein, R. J. T., Mukhala, E., Stephen, L., Winograd, M., Ziervogel, G. (2003). Vulnerability Assessment for Climate Adaptation. Technical Paper 3, Adaptation Policy Framework, United Nations Development Programme, New York, NY, USA, p. 14. + apps.

Evans K, Velarde SJ, Prieto RP, Rao SN, Sertzen S, Davila K, Cronkleton P, de Jong W (2006) In: Bennett E, Zurek M (eds) Field Guide to the Future: Four Ways for Communities to Think Ahead. Center for International Forestry Research (CIFOR), ASB World Agroforestry Centre, Nairobi, p 87

Firey W (1960) Man, mind, and land. The Free Press, Glencoe, p 256

Glynn CJ, Herbst S, O'Keefe GJ, Shapiro RY (1999) Public Opinion. Westview, Oxford

Hewitt, K., & Burton, I. (1971). The Hazardousness of a Place: A Regional Ecology of Damaging Events. Department of Geography Research publication 6, University of Toronto, Toronto, Canada.

Hulme M, Doherty R, Ngara T, New M, Lister D (2001) African climate change: 1900–2100. Climate Research 17:145–168

IPCC (Intergovernmental Panel on Climate Change) (2001) Climate Change 2001: Impacts, Adaptation and Vulnerability. Cambridge University Press, Cambridge

IPCC (Intergovernmental Panel on Climate Change) (2007) Climate Change 2007: Impacts, Adaptation and Vulnerability. Contribution of Working Group II to the Fourth Assessment Report of the Intergovernmental Panel on Climate Change. Cambridge University Press, Cambridge

Kelly PM, Adger WN (2000) Theory and practice in assessing vulnerability to climate change and facilitating adaptation. Climatic Change 47:325–352

Manfredo MJ, Teel TL, Bright AD (2004) Applications of the concept of values and attitudes in human dimensions of natural resources research. In: Manfredo MJ, Vaske JJ, Bruyere BL, Field DR, Brown P (eds) Society and natural resources: A summary of knowledge. Modern Litho, Jefferson, pp 271–282

Noronha, L. (2003). An approach to assessing vulnerability and coping strategies. In: TERI.2003.EnvironmentalThreats, Vulnerability, and Adaptation: Case Studies from India. New Delhi: The Energy and Resources Institute, pp. 31–40.

Ojany FF (2008) Mount Kenya biosphere reserve. International Journal of Environment and Sustainable Development 7(2):170–190

Schneider SH, Semenov S, Patwardhan A, Burton I, Magadza CHD, Oppenheimer M, Pittock AB, Rahman A, Smith JB, Suarez A, Yamin F (2007) Assessing key vulnerabilities and the risk from climate change. In: Parry ML, Canziani OF, Palutikof JP, van der Linden PJ, Hanson CE (eds) Climate Change 2007: Impacts, Adaptation and Vulnerability. Contribution of Working Group II to the Fourth Assessment Report of the Intergovernmental Panel on Climate Change. Cambridge University Press, Cambridge, pp 779–810

Schröter D, Polsky C, Patt A (2005) Assessing vulnerabilities to the effects of global change: an eight step approach. Mitigation and Adaptation Strategies for Global Change 10(4):573–595

Smit B, Wandel J (2006) Adaptation, adaptive capacity and vulnerability. Global Environ Chang 16:282–292

Thornton PK, Jones PG, Owiyo T, Kruska RL, Herrero M, Orindi V, Bhadwal S, Kristjanson P, Notenbaert A, Bekele N, Omolo A (2008). Climate change and poverty in Africa: Mapping hotspots of vulnerability. African Journal of Resource Economics AfJARE 2(1)

Thornton PK, Jones PG, Alagarswamy G, Andresen J (2009) Spatial variation of crop yield response to climate change in East Africa. Global Environmental Change 19(1):54–65

Turner BL, Kasperson RE, Matson PA, McCarthy JJ, Corell RW, Christensen L, Eckley N, Kasperson JX, Luers A, Martello ML, Polsky C, Pulsipher A, Schiller A (2003) A framework for vulnerability analysis in sustainability science. Proceedings of the National Academy of Sciences 1 00(4)
About this article
Cite this article
Adimo, A.O., Njoroge, J.B., Claessens, L. et al. Land use and climate change adaptation strategies in Kenya. Mitig Adapt Strateg Glob Change 17, 153–171 (2012). https://doi.org/10.1007/s11027-011-9318-6
Received:

Accepted:

Published:

Issue Date:
Keywords
Adaptation planning

Biophysical indicators

Climate vulnerability perception

Social acceptability

Social indicators

Vulnerability profile.