Abstract
This paper deals with design and performance of energy efficient biomass cookstove suitable for different fuel wood & briquetted fuel. It was tested with babul wood (Prosopis julliflora), goundnut (Arachis hypogaea) shell briquettes, sawdust briquettes and Cashew nut (Anacardium occidentale) shell. The stove was insulated by refractory cement (Insulyte -11U) to minimize heat losses. The stove has exhibited about 35% thermal efficiency. The CO and CO2 emission was in the range of 3–6 ppm and 17–25 ppm respectively. The stove works in the range of 1.53 to 1.76 kW of power rating. The maximum flame temperature was recorded as 763°C when Cashew nut (Anacardium occidentale) shell was used as feed stock.
Access options
Buy single article
Instant access to the full article PDF.
US$ 39.95
Tax calculation will be finalised during checkout.
Subscribe to journal
Immediate online access to all issues from 2019. Subscription will auto renew annually.
US$ 79
Tax calculation will be finalised during checkout.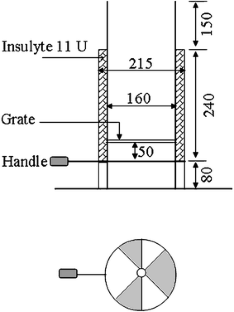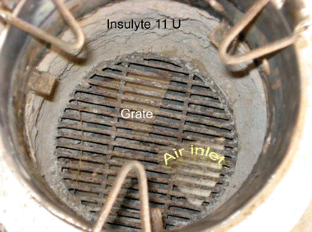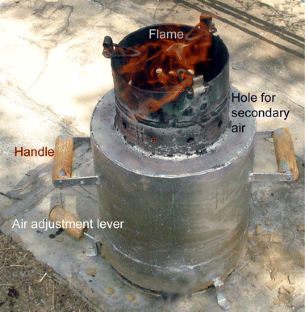 References
ASTM (1983) Annual book of ASTM standard. American Society for Testing of Materials, Philadelphia, p 19103

Bhattacharya SC, Salam PA (2002) Low greenhouse gas biomass options for cooking in the developing countries. Biomass Bioenergy 22(4):305–317

Bhattacharya SC, Attalage RA, Augustus M (2001) Potential of biomass fuel conservation in selected Asian country. Energy Convers Manage 40:1141–1162

Dixit CSB, Paul PJ, Mukunda HS (2006) Experimental studies on a pulverised fuel stove: part I. Biomass Bioenergy 30:673–683

Fontaine LH, Reed TB (1993) An inverted downdraft wood-gas stove and charcoal producer. In: Klass D (ed) Energy from biomass and wastes, vol XV. Washington, DC

Indoor air quality (2009) http://store.cleanair4life.com/PDF/Indoor Air Quality_Air Qual Test Kits.pdf (accessed on 16.03.2009)

Jankes GG, Milovanovic NM (2001) Biomass gasification in small-scale units for use in agriculture and forestry in Serbia. Therm Sci 5(2):49–57

Mukunda HS, Dasappa S, Swati B, Shrinivasa U (1993) Studies on stove for powdery biomass. Int J Energy Res 17:281–291

Mukunda HS, Shrinivasa U, Dasappa S (1988) Portable single pan wood stove for high efficiency. Sadhana 13:237–270

Natarajan E, Öhman M, Gabra M, Nordin A, Liliedahl T, Rao AN (1998) Experimental determination of bed agglomeration tendencies of some common agricultural residues in fluidized bed combustion and gasification. Biomass Bioenergy 15(2):163–169

Panwar NL, Rathore NS (2008) Design and performance evaluation of a 5 kW producer gas stove. Biomass Bioenergy 33:1349–1352

Reed TB, Larson R (1996a) A wood gas stove for developing countries. Energy for sustainable development, III(2):34–37

Reed TB, Larson R (1996b) A wood-gas stove for developing countries. In: Bridgwater AV (ed) Developments in thermo chemical biomass conversion. Blackie Academic Press, London

Reed TB, Walt R (1999) The turbo wood-gas stove. In: Overend RP, Chornet E (eds) Biomass: proceedings of the fourth biomass conference of the Americas, Oakland, CA. Pergamon, Oxford

Singh RN, Patil KN (2001) SPRERI method for quick measurement of moisture content of biomass fuels. SESI Journal 11(1):25–28

Singh RN, Patil KN, Ramana PV (1999) Performance evaluation of biomass gasifier based thermal back up for solar dryer. SESI Journal 9(2):115–22

Uma R, Lata K, Kishore VVN, Smith KR (1997) Produce gas as a superior cooking fuel: results of emission and efficiency tests. In: Vankata Raman P, Srinivas SN (eds) Proceeding of International Conference on Biomass Energy System. TERI, New Delhi

Wood gas camp stove (2009) http://www.woodgascampstove.com/Safety.htmlS (accessed on 15.03.2009).
About this article
Cite this article
Panwar, N.L. Design and performance evaluation of energy efficient biomass gasifier based cookstove on multi fuels. Mitig Adapt Strateg Glob Change 14, 627–633 (2009). https://doi.org/10.1007/s11027-009-9187-4
Received:

Accepted:

Published:

Issue Date:
Keywords
Biomass combustion

Biomass stove

Pollutant emission

Water boiling test