Abstract
The Declaration of Geneva is one of the core documents of medical ethics. A revision process was started by the World Medical Association (WMA) in 2016. The WMA has also used this occasion to examine how the Declaration of Geneva is used in countries throughout the world by conducting a survey of all WMA constituent members. The findings are highly important and raise urgent questions for the World Medical Association and its National Medical Associations (NMA): The Declaration of Geneva is only rarely used as an oath text despite the fact that physicians' oaths are generally widespread. This is not consistent with the intention and claim of the Declaration of Geneva. The article then discusses three questions. Should there be one single binding oath? Which organization should be responsible for such an oath? Which oath is the most obvious candidate? In a globalized world and despite all cultural diversity, the medical profession should have one core moral basis which is binding for physicians all over the world. The most obvious candidate for an oath incorporating this moral basis is the Declaration of Geneva.
Access options
Buy single article
Instant access to the full article PDF.
US$ 39.95
Tax calculation will be finalised during checkout.
Subscribe to journal
Immediate online access to all issues from 2019. Subscription will auto renew annually.
US$ 79
Tax calculation will be finalised during checkout.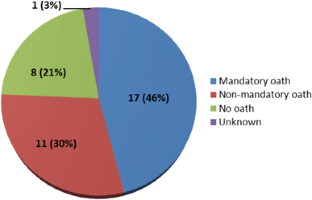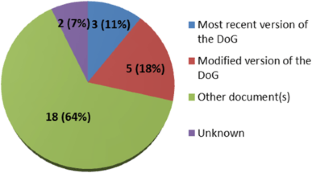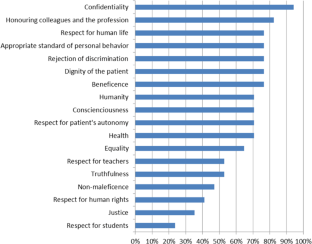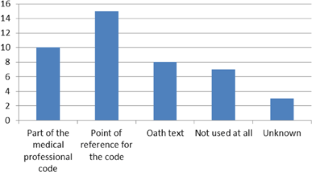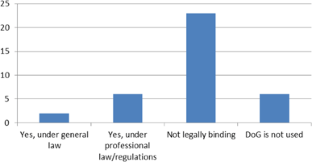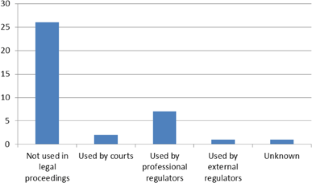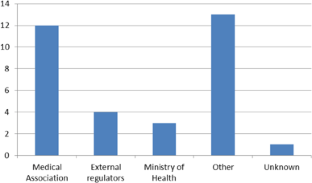 References
Beauchamp, Tom and James Childress. 2015. Principles of Biomedical Ethics. New York: Oxford University Press. 7th edition.

Faunce, Thomas Alured. 2005. Will international human rights subsume medical ethics? Intersections in the UNESCO Universal Bioethics Declaration. Journal of medical ethics 31 (3): 173–178.

Frewer, Andreas. 2008. Medizingeschichte, Ethik und Menschenrechte. Vom Nürnberger Ärzteprozess zum Genfer Gelöbnis. MenschenRechtsMagazin 13 (2): 142–154.

Hippocrates of Cos (1923). The Oath. Loeb Classical Library.147: 298–299. doi:10.4159/DLCL.hippocrates_cos-oath.1923 Retrieved 31 May 2017.

Medical Professionalism Project. 2002. Medical professionalism in the new millennium: A physicians' charter. Lancet 359 (9305): 520–522.

Sulmasy, Daniel P. 1999. What is an oath and why should a physician swear one? Theoretical Medicine and Bioethics 20 (4): 329–346.

Thompson, Richard E. 2004. I swear by Apollo, the hippocratic oath is obsolete. Physician Executive 30 (2): 60–63.

Veatch, Robert M. 2009. The sources of professional ethics: Why professions fail. Lancet 373 (9668): 1000–1001.

Wiesing, Urban and Ramin Parsa-Parsi. 2016. The World Medical Association launches a revision of the Declaration of Geneva. Bioethics 30(3): 140–140.
About this article
Cite this article
Rheinsberg, Z., Parsa-Parsi, R., Kloiber, O. et al. Medical oath: use and relevance of the Declaration of Geneva. A survey of member organizations of the World Medical Association (WMA). Med Health Care and Philos 21, 189–196 (2018). https://doi.org/10.1007/s11019-017-9794-x
Keywords
Hippocratic Oath

Profession

Medical ethic

World Medical Association

Declaration of Geneva