An indirect method of measuring the pulse pressure created on a pendulum-type installation is developed, without using a reference sensor. The basic technical characteristics of the installation are regulated. The possibility and expediency of using the developed measurement method are theoretically substantiated and experimentally confirmed.
Access options
Buy single article
Instant access to the full article PDF.
USD 39.95
Price excludes VAT (USA)
Tax calculation will be finalised during checkout.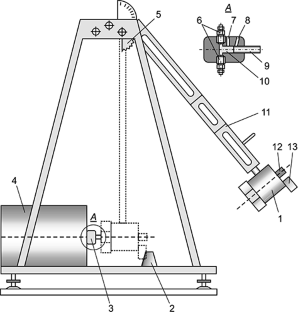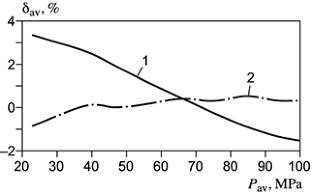 References
GOST R 8.801-2012, State Calibration Scheme for Measuring Instruments of Variable Pressure in the Range from 1·10 2 to 2.5·10 7 Pa for Frequencies from 5·10 –1 to 1·10 4 Hz and Durations from 1·10 –5 to 10 sec at Constant Pressure up to 5·10 6 Pa.

A. A. Boronin, A. A. Vtulkin, S. I. Karachinsky, et al., Patent 2560921 RF, "Device for calibrating pulsed pressure sensors," Izobret. Polezn. Modeli, No. 23 (2015).

A. V. Shipunov, "Determination of the dynamic characteristics of piezoelectric pressure sensors: a comparative analysis of methods," Prib. Sist. Upravl., No. 7, 35–37 (1999).

M. M Gernet and V. F. Ratobylsky, Determination of the Moments of Inertia, Mashinostroenie, Moscow (1969).

M. K. Zhokhovsky, Theory and Calculation of Instruments with an Un-Tightened Piston, Izd. Standarfov, Moscow (1959).
Additional information
Translated from Izmeritel'naya Tekhnika, No. 3, pp. 37–41, March, 2018.
About this article
Cite this article
Nedbailo, A.A., Patokin, E.V. & Gordeev, A.A. Indirect Method of Measuring the Impulse Pressure Created by a Pendulum-Type Installation. Meas Tech 61, 258–264 (2018). https://doi.org/10.1007/s11018-018-1418-1
Received:

Published:

Issue Date:

DOI: https://doi.org/10.1007/s11018-018-1418-1
Keywords