Abstract
Over one hundred years after Max Weber delivered his lecture "Science as a Vocation," his description of the work of the physician in a disenchanted world still resonates. As a chronically ill patient who interacts with physicians frequently, I struggle with reconciling my understanding of my ill body with how my physician makes sense of my illness. My diagnosis created an existential crisis that caused me to search for meaning in my embodied experience, but I soon learned there is little room for such a search within modern biomedicine. Instead, I turned to fine art to help me make sense of my ill body and its purpose in my life. With the aid of my printmaker sister, Darian Goldin Stahl, I have transformed the magnetic resonance images of my body into works of art, which help to re-enchant my body and give purpose to my illness.
This is a preview of subscription content, log in to check access.
Access options
Buy single article
Instant access to the full article PDF.
US$ 39.95
Price includes VAT for USA
Subscribe to journal
Immediate online access to all issues from 2019. Subscription will auto renew annually.
US$ 99
This is the net price. Taxes to be calculated in checkout.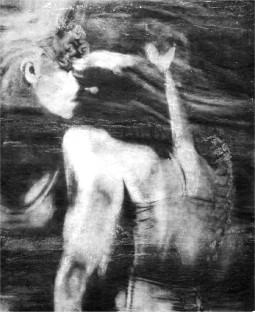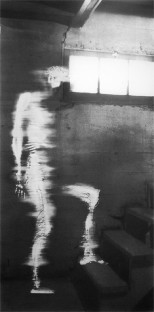 Notes
1.

Spiritual suffering has not completely escaped scientific attempts at description and control—it can now also be "measured" in medicine using tools such as the Brief RCOPE, which assess patients' religious coping skills.

2.

For a thorough history of the changes undergone within medicine as a profession, particularly in American society, see Paul Starr [22]. Starr explores how physicians have consolidated their power, which has helped their profession to be seen as more "scientific" in the modern age.

3.

Here, I use "re-enchant" differently than Weber. Mine is a more creative re-enchantment, which seeks to make whole what modern medicine has fragmented. For more, see my chapter in the volume Imaging and Imagining Illness [29].
References
1.

Weber, Max. 1946. Science as a vocation. In From Max Weber: Essays in sociology, trans. and ed. H.H. Gerth and C. Wright Mills, 129–156. New York: Oxford University Press.

2.

Cassell, Eric J. 1991. The nature of suffering and the goals of medicine. New York: Oxford University Press.

3.

Toombs, Kay S. 1992. The meaning of illness: A phenomenological account of the different perspectives of physician and patient. Dordrecht: Kluwer Academic.

4.

DuBois, James M. (ed.). 2018. Overview. Narrative Inquiry in Bioethics. Baltimore: Johns Hopkins University Press. https://www.press.jhu.edu/journals/narrative-inquiry-bioethics-journal-qualitative-research. Accessed October 14, 2018.

5.

Scully, Jackie Leach. 2008. Disability bioethics: Moral bodies, moral difference. Lanham: Rowman and Littlefield.

6.

Tolstoy, Leo. 1987. A confession. Trans. Aylmer Maude. Mineola: Dover.

7.

Pew Forum on Religion and Public Life. 2010. Religion among the millennials. Washington, DC: Pew Research Center. http://www.pewresearch.org/wp-content/uploads/sites/7/2010/02/millennials-report.pdf. Accessed June 13, 2017.

8.

Zier, Lucas S., Jeffrey H. Burack, Guy Micco, Anne K. Chipman, James A. Frank, and Douglas B. White. 2009. Surrogate decision makers' responses to physicians' predictions of medical futility. Chest 136: 110–117.

9.

Evans, John H. 2014. Faith in science in global perspective: Implications for transhumanism. Public Understanding of Science 23: 814–832.

10.

Rothman, Alexander J., William M. Klein, and Neil D. Weinstein. 1996. Absolute and relative biases in estimations of personal risk. Journal of Applied Social Psychology 26: 1213–1236.

11.

Harris, Peter R., Dale W. Griffin, and S. Sandra Murray. 2008. Testing the limits of optimistic bias: Event and person moderators in a multilevel framework. Journal of Personality and Social Psychology 95: 1225–1237.

12.

Weber, Max. 1992 [1930]. The Protestant ethic and the spirit of capitalism. Trans. Talcott Parsons. London: Routledge.

13.

Harrison, Peter. 1998. The Bible, Protestantism and the rise of natural science. Cambridge: Cambridge University Press.

14.

Harrison, Peter. 2007. The fall of man and the foundations of science. Cambridge: Cambridge University Press.

15.

Scribner, Robert W. 1993. The reformation, popular magic, and the "disenchantment of the world". Journal of Interdisciplinary History 23: 475–494.

16.

Luther, Martin. 1963. Lectures on Galatians. In Luther's works, vol. 26, ed. Jaroslav Pelikan, 186–258. Saint Louis: Concordia.

17.

Wilson, Dudley Butler. 1993. Signs and portents: Monstrous births from the Middle Ages to the Enlightenment. London: Routledge.

18.

McWhorter, Ladelle. 2009. Racism and sexual oppression in Anglo-America: A genealogy. Bloomington: Indiana University Press.

19.

Rosen, Christine. 2004. Preaching eugenics: Religious leaders and the American eugenics movement. New York: Oxford University Press.

20.

Armour, Ellen. 2016. Signs and wonders: Theology after modernity. New York: Columbia University Press.

21.

Szerszynski, Bronislaw. 2005. Nature, technology and the sacred. Malden: Blackwell.

22.

Starr, Paul. 1983. The social transformation of American medicine: The rise of a sovereign profession and the making of a vast industry. New York: Basic Books.

23.

Verghese, Abraham. 1994. My own country: A doctor's story. New York: Vintage.

24.

Nussbaum, Abraham M. 2016. The finest traditions of my calling: One physician's search for the renewal of medicine. New Haven: Yale University Press.

25.

Foucault, Michel. 1994. The order of things: An archeology of the human sciences. New York: Vintage.

26.

Foucault, Michel. 1990. The history of sexuality: An introduction, vol. 1. Trans. Robert Hurley. New York: Vintage.

27.

Bishop, Jeffrey P., and Fabrice Jotterand. 2006. Bioethics as biopolitics. Journal of Medicine and Philosophy 31: 205–212.

28.

Foucault, Michel. 1973. The birth of the clinic: An archeology of medical perception. Trans. A.M. Sheridan Smith. New York: Vintage.

29.

Stahl, Devan. 2018. Living into my image. In Imagining and imagining illness: Becoming whole in a broken body, ed. Devan Stahl, 1–21. Eugene: Cascade.

30.

Stahl, Darian Goldin. 2015. Habitus. http://www.dariangoldinstahl.com/habitus. Accessed October 14, 2018.

31.

Mairs, Nancy. 1993. Ordinary time: Cycles in marriage, faith, and renewal. Boston: Beacon.
About this article
Cite this article
Stahl, D. Patient reflections on the disenchantment of techno-medicine. Theor Med Bioeth 39, 499–513 (2018). https://doi.org/10.1007/s11017-018-9471-y
Keywords
Disenchantment

Fine art

Patient experience

Biopower

Technovision