Abstract
This paper follows the testimony of Izzeldin Abuelaish, a Palestinian physician who bears witness to his experiences working, living, and suffering under Israeli rule. He presents his story as a doctor's story, drawing on his identity as a medical professional to gain credibility and visibility and to challenge the limited legitimacy of Palestinian grievances. In this paper, I explore his testimony as a medical voice that at once recounts the suffering and loss endured by the Palestinian people and also struggles to negotiate the values associated with being a "reliable" witness. Consequently, I ethnographically examine the social life and reception of his story in Jewish-Israeli publics. In comparison with most Palestinian narratives, Abuelaish's testimony achieved an extremely rare degree of visibility and sympathy, a phenomenon that calls out for analysis. I identify the boundaries that typically render Palestinian grievances invisible to Israeli publics and suggest how medicine's self-proclaimed ethos of neutrality served as a channel for crossing them. Finally, I reflect on the political possibilities and limitations of medical witnessing to render suffering visible and arouse compassion toward those construed as a dangerous/enemy Other.
Access options
Buy single article
Instant access to the full article PDF.
USD 39.95
Price excludes VAT (USA)
Tax calculation will be finalised during checkout.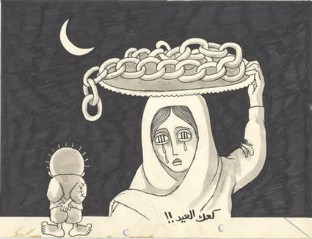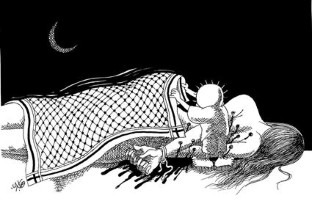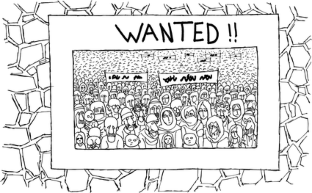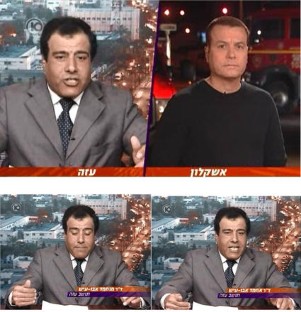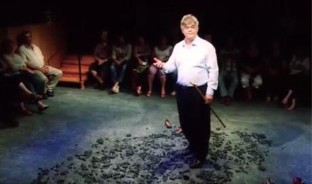 References
103FM 2009 Dr. Izzeldin Abuelaish Thinks an IDF Tank Outside his House is about to Shell it Live!, January 13. http://103fm.thepost.co.il/programs/Media.aspx?ZrqvnVq=EJJJFD&c41t4nzVQ=EE, accessed May 1, 2014.

Abuelaish, Izzeldin (2011) I Shall Not Hate: A Gaza Doctor's Journey on the Road to Peace and Human Dignity. New York: Walker and Company.

Allen, Lori A. (2009) Martyr Bodies in the Media: Human Rights, Aesthetics, and the Politics of Immediation in the Palestinian Intifada. American Ethnologist 36(1): 161-180.

Agamben, Giorgio (1999) Remnants of Auschwitz. New York: Zone books.

Azoulay, Ariella (2008) The Civil Contract of Photography. New York: Zone Books.

Beagan, Brenda L. (2000) Neutralizing Differences: Producing Neutral Doctors for (Almost) Neutral Patients. Social Science and Medicine 51:1253–65.

Bishara, Amahl (2013) Back Stories: US News Production and Palestinian Politics. Palo Alto: Stanford University Press.

Bornstein, A. (2010) Hasbara, Health Care, and the Israeli-Occupied Palestinian Territories. In: M. Singer, G. D. Hodge (eds.) The War Machine and Global Health. Lanham, MD: AltaMira Press. pp. 209-40.

Boullata, Kamal (1990) Faithful Witnesses: Palestinian Children Recreate Their World. New York: Olive Branch Press.

Cadge, Wendy, and Clare Hammonds (2012) Reconsidering Detached Concern: The Case of Intensive-Care Nurses. Perspectives in Biology and Medicine 55.2: 266-282.

Channel 2 News 2012 Stage Combats: Dr. Abuelaish's Story Becomes a Play, October 19. http://www.mako.co.il/news-channel2/Friday-Newscast/Article-d73b0810b6a7a31004.htm&sCh=31750a2610f26110&pId=786102762, accessed May 1, 2014.

Collins, John (2004) Occupied By Memory: The Intifada Generation and the Palestinian State of Emergency. New York: NYU Press.

Comaroff, Jean (1993) The Diseased Heart of Africa: Medicine, Colonialism, and the Black Body. In Shirley Lindenbaum and Margaret Lock, eds., Knowledge, Power, and Practice: The Anthropology of Medicine and Everyday Life. Berkeley: University of California Press, pp 305-29.

DelVecchio Good, Mary-Jo, and Byron Good (2000) Clinical Narratives and the Study of Contemporary Doctor–Patient Relationships, in G. Albrecht, R. Fitzpatrick and S. Scrimshaw, eds., Social Studies in Health and Medicine. London: Sage. pp. 243–58.

Fassin, Didier (2008) The Humanitarian Politics of Testimony: Subjectification through Trauma in the Israeli–Palestinian Conflict. Cultural Anthropology 23.3: 531-558.

Felman, Shoshana (2000) In an era of testimony: Claude Lanzmann's Shoah. Yale French Studies 97:103-150.

Good, Byron (1994) Medicine, Rationality, and Experience: an Anthropological Perspective. Cambridge: Cambridge University Press.

Gordon, Deborah R. (1988) Tenacious Assumptions in Western Medicine. In M. Lock and D. Gordon, eds., Biomedicine Examined. Dordrecht: Kluwer Academic Publishers: 19-56.

Halpern, Jodi (2001) From Detached Concern to Empathy: Humanizing Medical Practice. New York: Oxford University Press.

Hamdi, Tahrir (2011) Bearing Witness in Palestinian Resistance Literature. Race & Class 52(3): 21-42.

Handelzalts, Michael 2012 Last Night at the Theater: I Shall Not Hate, Haaretz, November 5, http://www.haaretz.co.il/gallery/lastnight/1.1857917, accessed May 1, 2014.

Kanaaneh, Rhoda (2002) Birthing the Nation : Strategies of Palestinian Women in Israel. Berkeley: University of California Press.

Keller, Richard C. (2006) Geographies of Power, Legacies of Mistrust: Colonial Medicine in the Global Present. Historical Geography 34:26-48.

Kleinman, Arthur (1988) The Illness Narratives: Suffering, Healing and the Human Condition. New York: Basic Books.

Lief, Harold and Renee Fox (1963) Training for "Detached Concern" in Medical Students, In: Lief, H. I., Lief, N. R., & Lief, V. F. (Eds.) The Psychological Basis of Medical Practice. New York: Harper and Row, pp. 12-35.

Metzl, Jonathan M., and Anna R. Kirkland (2010) Introduction: Why Against Health? In Metzl, Jonathan M., Anna R. Kirkland, eds., Against Health: How Health Became the New Morality. New York: NYU Press.

Naji al-Ali (2009) Introduction to A child in Palestine: The Cartoons of Naji al-Ali, By Naji al-Ali. New York: Verso Books.

Najjar, Orayb Aref (2007) Cartoons as a Site for the Construction of Palestinian Refugee Identity an Exploratory Study of Cartoonist Naji al-Ali. Journal of Communication Inquiry 31.3: 255-285.

Nana10 2008 An Arab Doctor Reports from the Fire in the Gaza Strip, December 29. http://news.nana10.co.il/Article/?ArticleID=605690, accessed May 1, 2014.

Parsons, Talcott (1991) The Social System. London: Routledge.

Persico, Oren 2009 A Crack in the Mirror, The Seventh Eye, January 18. http://www.the7eye.org.il/19034, accessed May 1, 2014.

Petryna, Adriana (2009) When Experiments Travel: Clinical Trials and the Global Search for Human Subjects. Princeton, NJ: Princeton University Press.

Petryna, Adriana (2012) Medicine. In D. Fassin, ed., A Companion to Moral Anthropology. Chichester, UK: John Wiley & Sons. pp. 376-94.

Redfield, Peter (2006) A Less Modest Witness: Collective Advocacy and Motivated Truth in a Medical Humanitarian Movement. American Ethnologist 33(1):3-26.

Redfield, Peter (2013) Life in Crisis : The Ethical Journey of Doctors Without Borders. Berkeley: University of California Press.

Rivkin-Fish, Michele R. (2005) Women's Health in Post-Soviet Russia: The Politics of Intervention. Bloomington: Indiana University Press.

Shani, Ayelet. 2013 Shlomi Eldar: "Hamas Plans to Take over the West Bank," Haaretz, January 11, http://www.haaretz.co.il/magazine/ayelet-shani/1.1904686, accessed May 1, 2014.

Shapin, Steven, and Simon Schaffer (1985) Leviathan and the Air-Pump. Princeton: Princeton University Press.

Smith, Allen C., and Sherryl Kleinman (1989) Managing Emotions in Medical School: Students' Contacts with the Living and the Dead. Social Psychology Quarterly 52:56-69.

Stein, Rebecca L. (2012) Impossible Witness: Israeli Visuality, Palestinian Testimony and the Gaza War, Journal for Cultural Research 16(2-3):135-153.

Taylor, Janelle S. (2003) Confronting "Culture" in Medicine's "Culture of No Culture." Academic Medicine 78.6: 555-559.

Ticktin, Miriam (2006) Where Ethics and Politics Meet. American Ethnologist 33.1: 33-49.

United Nations 2009 General Assembly, Human Rights in Palestine and Other Occupied Arab Territories, Report of the United Nations Fact-Finding Mission on the Gaza Conflict, A/HRC/12/48.

Warner, Michael (2002) Publics and Counterpublics. Public Culture 14(1): 49-90.

Wendland, Claire L. (2010) A Heart for the Work: Journeys through an African Medical School. Chicago: University of Chicago Press.

Wieviorka, Annette (2006) The era of the witness. Ithaca: Cornell University Press.

Willen, Sarah S. (2011) Do "Illegal" Im/migrants have a Right to Health? Engaging Ethical Theory as Social Practice at a Tel Aviv Open Clinic. Medical anthropology quarterly 25.3:303-330.

YouTube 2009 Israeli TV Airs Gaza doctor's Pleas after Children Killed, January 16. http://www.youtube.com/watch?v=OLUJ4fF2HN4. Accessed May 1, 2014.

Zehavi, Nathan 2009 A Small Head, Also in War, Maariv, January 16, http://www.nrg.co.il/online/1/ART1/840/928.html, accessed May 1, 2014.
Acknowledgments
I would like to thank Sherine Hamdy, Adia Benton, Soha Bayoumi and Sa'ed Atshan for organizing the 2014 Clinic in Crisis symposium and this special issue of Culture Medicine and Psychiatry. My sincere thanks go to Michele Rivkin-Fish for her insightful comments and encouragement. The paper benefited greatly from suggestions made by Michele Rikin-Fish, Peter Redfield, Rebecca Stein, Ilana Feldman, Sa'ed Atshan, Michael Kennedy, Jane Thrailkill, the participants of the Clinic in Crisis symposium and two anonymous readers who read and commented on earlier drafts. I thank Khalid al-Ali for providing me with his late father's cartoons which were published with the permission of Naji Al Ali Family. Special thanks go to Rachel Dotson, Amit Lazarus, Maayan Turgman and Leon Caleb for their much appreciated assistance and support.
Ethics declarations
Ethical approval
All procedures performed in studies involving human participants were in accordance with the ethical standards of the institutional and/or national research committee and with the 1964 Helsinki declaration and its later amendments or comparable ethical standards. This article does not contain any studies with animals performed by any of the authors.
Informed consent
Informed consent was obtained from all individual participants included in this study.
Additional information
This submission is my own original work and was not submitted or published elsewhere.
About this article
Cite this article
Shalev, G. A Doctor's Testimony: Medical Neutrality and the Visibility of Palestinian Grievances in Jewish-Israeli Publics. Cult Med Psychiatry 40, 242–262 (2016). https://doi.org/10.1007/s11013-015-9470-7
Published:

Issue Date:

DOI: https://doi.org/10.1007/s11013-015-9470-7
Keywords
Medical neutrality

Witnessing

Medical professionals

Publics

Israel/Palestine