Abstract
Schizophrenia is a debilitating mental illness. Levels of oxytocin have been proposed as a biomarker of schizophrenia; however, the observed levels of oxytocin in individuals with schizophrenia have been inconsistent across studies. We performed a meta-analysis to evaluate oxytocin levels in plasma, serum and cerebrospinal fluid to see if there are statistically different concentrations between individuals with schizophrenia and the comparison group. The meta-analysis followed the Preferred Reporting Items for Systematic Reviews and Meta-Analyses (PRISMA) statement. Following the inclusion and exclusion criteria, 14 studies were included in the meta-analysis. The quality of the study was evaluated by the Newcastle–Ottawa Scale (NOS). A random-effects model was performed using the Comprehensive Meta-analysis software with the standardized mean difference (SMD) and 95% confidence intervals (CIs). Serum oxytocin levels in individuals with schizophrenia were significantly lower than that in comparison group (SMD =  − 1.74, 95% CI =  − 3.22 to − 0.26, p = 0.02) but cerebrospinal fluid oxytocin levels in individuals with schizophrenia were significantly higher than those in the comparison group (SMD = 0.55, 95% CI = 0.05 to 1.04, p = 0.03). Our results suggest that oxytocin levels in cerebrospinal fluid are increased in individuals with schizophrenia but decreased in serum. Therefore, the oxytocin system dysregulation may play a role in the pathophysiology of schizophrenia and it should be measured in more populations for a possible implementation as a biomarker of schizophrenia.
Access options
Buy single article
Instant access to the full article PDF.
US$ 39.95
Tax calculation will be finalised during checkout.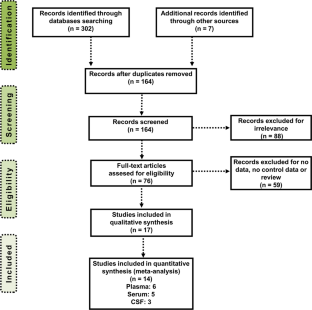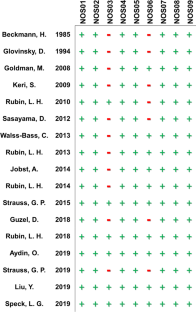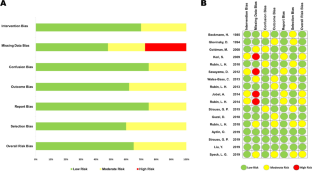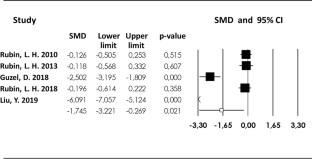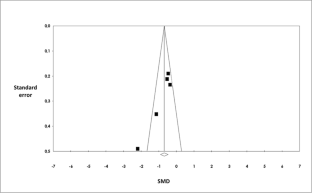 Data availability
Data is available upon request.
References
Aydın O, Balıkçı K, Taş C, Ünal-Aydın P, Taneli F, Esen-Danacı A (2019) Assessing the relationship between attachment, parental attitude and plasma oxytocin in schizophrenia patients and their unaffected siblings. Nord J Psychiatry 73:51–57

Beckmann H, Lang RE, Gattaz WF (1985) Vasopressin–oxytocin in cerebrospinal fluid of schizophrenic patients and normal controls. Psychoneuroendocrinology 10:187–191

Churchland PS, Winkielman P (2012) Modulating social behavior with oxytocin: how does it work? What does it mean? Horm Behav 61:392–399

Donadon MF, Martin-Santos R, Osório FL (2018) The Associations Between Oxytocin and Trauma in Humans: A Systematic Review. Front Pharmacol 9:154

Feifel D, Shilling PD, MacDonald K (2016) A Review of Oxytocin's Effects on the Positive, Negative, and Cognitive Domains of Schizophrenia. Biol Psychiat 79:222–233

Glovinsky D, Kalogeras KT, Kirch DG, Suddath R, Wyatt RJ (1994) Cerebrospinal fluid oxytocin concentration in schizophrenic patients does not differ from control subjects and is not changed by neuroleptic medication. Schizophr Res 11:273–276

Goldman M, Marlow-O'Connor M, Torres I, Carter CS (2008) Diminished plasma oxytocin in schizophrenic patients with neuroendocrine dysfunction and emotional deficits. Schizophr Res 98:247–255

Guzel D, Yazici AB, Pek TM, Doganay S, Simsek ABS, Saglam K, Turan C, Yazici E (2018) Atrial natriuretic peptide and posterior pituitary neurohormone changes in patients with acute schizophrenia. Neuropsychiatr Dis Treat 14:1855–1860

Harris LW, Pietsch S, Cheng TM, Schwarz E, Guest PC, Bahn S (2012) Comparison of peripheral and central schizophrenia biomarker profiles. PloS one 7:e46368

Jobst A, Dehning S, Ruf S, Notz T, Buchheim A, Henning-Fast K, Meißner D, Meyer S, Bondy B, Müller N, Zill P (2014) Oxytocin and vasopressin levels are decreased in the plasma of male schizophrenia patients. Acta Neuropsychiatr 26:347–355

Jones C, Barrera I, Brothers S, Ring R, Wahlestedt C (2017) Oxytocin and social functioning. Dialogues Clin Neurosci 19:193–201

Kéri S, Kiss I, Kelemen O (2009) Sharing secrets: oxytocin and trust in schizophrenia. Soc Neurosci 4:287–293

Liu, Y., Song, X., Liu, X., Pu, J., Gui, S., Xu, S., Tian, L., Zhong, X., Zhao, L., Wang, H., Liu, L., Xu, G., Xie, P., 2021. Alteration of lipids and amino acids in plasma distinguish schizophrenia patients from controls: a targeted metabolomics study. Psychiatry and clinical neurosciences.

Liu Y, Tao H, Yang X, Huang K, Zhang X, Li C (2019) Decreased Serum Oxytocin and Increased Homocysteine in First-Episode Schizophrenia Patients. Front Psychiatry 10:217

Nadeem Z, McIntosh A, Lawrie S (2004) Schizophrenia. Evid Based Ment Health 7:2–3

Ng QX, Chong JWX, Chee KT (2021) Add-on pharmacotherapy for patients with first-episode schizophrenia: a clinical perspective. Eur J Clin Pharmacol 77:931–932

Owen MJ, Sawa A, Mortensen PB (2016) Schizophrenia Lancet 388:86–97

Perkovic, M.N., Erjavec, G.N., Strac, D.S., Uzun, S., Kozumplik, O., Pivac, N., 2017. Theranostic Biomarkers for Schizophrenia. Int J Mol Sci 18.

Rubin LH, Carter CS, Bishop JR, Pournajafi-Nazarloo H, Drogos LL, Hill SK, Ruocco AC, Keedy SK, Reilly JL, Keshavan MS, Pearlson GD, Tamminga CA, Gershon ES, Sweeney JA (2014) Reduced levels of vasopressin and reduced behavioral modulation of oxytocin in psychotic disorders. Schizophr Bull 40:1374–1384

Rubin LH, Carter CS, Bishop JR, Pournajafi-Nazarloo H, Harris MS, Hill SK, Reilly JL, Sweeney JA (2013) Peripheral vasopressin but not oxytocin relates to severity of acute psychosis in women with acutely-ill untreated first-episode psychosis. Schizophr Res 146:138–143

Rubin LH, Carter CS, Drogos L, Pournajafi-Nazarloo H, Sweeney JA, Maki PM (2010) Peripheral oxytocin is associated with reduced symptom severity in schizophrenia. Schizophr Res 124:13–21

Rubin LH, Li S, Yao L, Keedy SK, Reilly JL, Hill SK, Bishop JR, Sue Carter C, Pournajafi-Nazarloo H, Drogos LL, Gershon E, Pearlson GD, Tamminga CA, Clementz BA, Keshavan MS, Lui S, Sweeney JA (2018) Peripheral oxytocin and vasopressin modulates regional brain activity differently in men and women with schizophrenia. Schizophr Res 202:173–179

Sasayama D, Hattori K, Teraishi T, Hori H, Ota M, Yoshida S, Arima K, Higuchi T, Amano N, Kunugi H (2012) Negative correlation between cerebrospinal fluid oxytocin levels and negative symptoms of male patients with schizophrenia. Schizophr Res 139:201–206

Schultz SH, North SW, Shields CG (2007) Schizophrenia: a review. Am Fam Physician 75:1821–1829

Shilling PD, Feifel D (2016) Potential of Oxytocin in the Treatment of Schizophrenia. CNS Drugs 30:193–208

Speck LG, Schöner J, Bermpohl F, Heinz A, Gallinat J, Majic T, Montag C (2019) Endogenous oxytocin response to film scenes of attachment and loss is pronounced in schizophrenia. Soc Cogn Affect Neurosci 14:109–117

Stilo SA, Murray RM (2019) Non-Genetic Factors in Schizophrenia. Curr Psychiatry Rep 21:100

Strauss GP, Chapman HC, Keller WR, Koenig JI, Gold JM, Carpenter WT, Buchanan RW (2019) Endogenous oxytocin levels are associated with impaired social cognition and neurocognition in schizophrenia. J Psychiatr Res 112:38–43

Strauss GP, Keller WR, Koenig JI, Gold JM, Frost KH, Buchanan RW (2015) Plasma oxytocin levels predict social cue recognition in individuals with schizophrenia. Schizophr Res 162:47–51

Vargas G (2014) Biomarkers in Schizophrenia Biomark Med 8:1–3

Wahlberg KE, Wynne LC, Hakko H, Läksy K, Moring J, Miettunen J, Tienari P (2004) Interaction of genetic risk and adoptive parent communication deviance: longitudinal prediction of adoptee psychiatric disorders. Psychol Med 34:1531–1541

Walss-Bass C, Fernandes JM, Roberts DL, Service H, Velligan D (2013) Differential correlations between plasma oxytocin and social cognitive capacity and bias in schizophrenia. Schizophr Res 147:387–392

Wan HI, Soares H, Waring JF (2012) Use of cerebrospinal fluid biomarkers in clinical trials for schizophrenia and depression. Biomark Med 6:119–129

Weickert CS, Weickert TW, Pillai A, Buckley PF (2013) Biomarkers in schizophrenia: a brief conceptual consideration. Dis Markers 35:3–9
Ethics declarations
Ethical approval
This article does not contain any studies with human participants performed by any of the authors.
Conflicts of interest
All the authors declare no conflict of interest.
Additional information
Publisher's note
Springer Nature remains neutral with regard to jurisdictional claims in published maps and institutional affiliations.
About this article
Cite this article
Hernández-Díaz, Y., González-Castro, T.B., Tovilla-Zárate, C.A. et al. Oxytocin levels in individuals with schizophrenia are high in cerebrospinal fluid but low in serum: A systematic review and meta-analysis. Metab Brain Dis (2021). https://doi.org/10.1007/s11011-021-00836-y
Received:

Accepted:

Published:
Keywords
Oxytocin

Schizophrenia

serum

Cerebrospinal fluid