Abstract
In 1949, asterixis was first described in patients with hepatic encephalopathy. It was quickly recognized that this phenomenon also occurs in other generalized encephalopathies and sometimes results from structural brain lesions. This paper is a study of asterixis in the general neurology clinic and on the inpatient neurology consultation service. The neurologists recorded the findings on inpatients and clinic patients for 12 consecutive months. Of the 1,109 inpatients with adequate examination, asterixis was documented in 97. Eighteen of the 97 cases were unilateral (18.6 %) and 79 cases were bilateral (81.4 %). Of the 614 outpatient visits with well documented examination, 6 (1 %) individuals had asterixis. Since a small number of patients were examined more than once, the study yielded 103 individuals with adequate data for analysis. Asterixis resulted from varied causes: medications, renal disorder, hepatic dysfunction, pulmonary insufficiency, stroke and other brain lesions (including malignancy, subdural hematoma, and epidural abscess). Asterixis occurred in various patterns: in some cases it was easier to elicit in the upper extremities, in some it was easier to elicit in the lower limbs, and some it was solely or predominantly unilateral. The findings are discussed in light of the literature on asterixis with regard to its varied causes, patterns and presentations. Lastly, asterixis is examined from a historical perspective and the terminology is elucidated.
Access options
Buy single article
Instant access to the full article PDF.
US$ 39.95
Tax calculation will be finalised during checkout.
Subscribe to journal
Immediate online access to all issues from 2019. Subscription will auto renew annually.
US$ 79
Tax calculation will be finalised during checkout.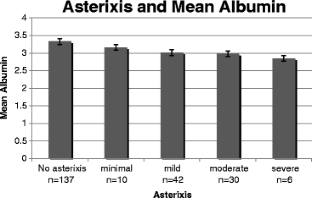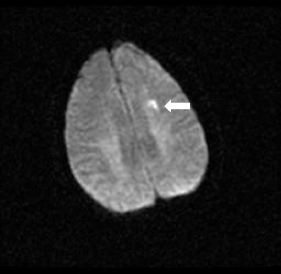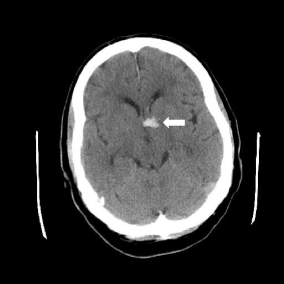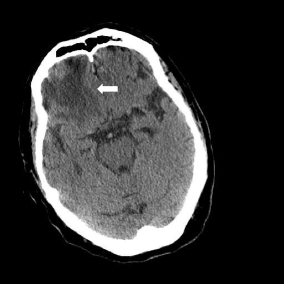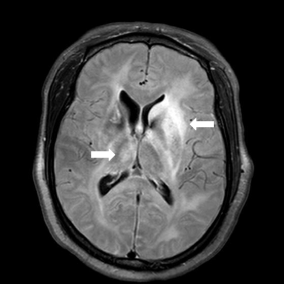 References
Adair JC, Gilmore RL (1994) Meperidine neurotoxicity after organ transplantation. J Toxicol Clin Toxicol 32(3):325–328

Adams RD, Foley JM (1949) The neurological changes in the more common types of severe liver disease. Trans Am Neurol Assoc 74:217–219

Adams RD, Foley JM (1953a) The disorder of movement in more common varieties of liver disease. Electroenceph Clin Neurophysiol 51(Suppl 3):51

Adams RD, Foley JM (1953b) The neurological disorder associated with liver disease. Res Publ Assoc Res Nerv Ment Dis 32:198–237

Adams RD, Victor M (1975) Adams and Victor's principles of neurology, 1st edn. McGraw Hill Medical, New York

Alvarez-Cermeño JC, Martinez-Castrillo JC, Gobernado JM (1988) Sudden headache associated with unilateral asterixis. Headache 28(5):352–353

Ambrosetto G, Riva R, Baruzzi A (1984) Hyperammonemia in asterixis induced by carbamazepine: two case reports. Acta Neurol Scand 69(3):186–189

Anderson RJ (1981) Asterixis as a manifestation of salicylate toxicity. Ann Intern Med 95(2):188–189

Argov Z, Melamed E, Katz S (1979) Hyperparathyroidism presenting with unusual neurological features. Eur Neurol 18(5):338–340

Austen FK, Carmichael MW, Adams RD (1957) Neurologic manifestations of chronic pulmonary insufficiency. N Engl J Med 257(13):579–590

Babiy M, Stubblefield MD, Herklotz M, Hand M (2005) Asterixis related to gabapentin as a cause of falls. Am J Phys Med Rehabil 84(2):136–140

Bertoni JM, Schwartzman RJ, Van Horn G, Partin J (1981) Asterixis and encephalopathy following metrizamide myelography: investigations into possible mechanisms and review of the literature. Ann Neurol 9(4):366–370

Bodensteiner JB, Morris HH, Golden GS (1981) Asterixis associated with sodium valproate. Neurology 31(2):194–195

Bonnaud I, Salama J (2003) An ischemic syndrome of the oculumotor nucleus: associated clinical and anatomical variations on a theme. Rev Neurol (Paris) 159(8–9):781–785

Bril V, Sharpe JA, Ashby P (1979) Midbrain asterixis. Ann Neurol 6(4):362–364

Chehrazi B, Virapongse C (1981) Transient encephalopathy and asterixis following metrizamide myelography. Case report. J Neurosurg 55(5):826–829

Chi WM, Chua KS, Kong KH (2000) Phenytoin-induced asterixis—uncommon or under-diagnozed? Brain Inj 14(9):847–850

Conn HO (1960) Asterixis in non-hepatic disorders. Am J Med 29:647–661

Coulter D (1981) Hyperammonemia and asterixis with valproic acid. Neurology 31(12):1580

Davalos A, Titus F, Cervera C (1982) Unilateral asterixis: a sign of brain focal lesions. Rev Neurol 10(47):127–131

de Pablo-Fernández E, Villarejo A, Domínguez-González C, Hidalgo FS, Callero EC (2009) Astasia, asymmetrical asterixis and pretectal syndrome in thalamo-mesencephalic hemorrhage. Clin Neurol Neurosurg 111(9):766–767

De Troyer A, Demanet JC (1976) Clinical, biological and pathogenic features of the syndrome of inappropriate secretion of antidiuretic hormone. A review of 26 cases with marked hyponatraemia. Q J Med 45(180):521–531

Deuschl G, Bain P, Brin M (1998) Consensus statement of the movement disorder society on tremor Ad Hoc scientific committee. Mov Disord 13(Suppl 3):2–23

Donat JR (1980) Unilateral asterixis due to thalamic hemorrhage. Neurology 30(1):83–84

Dorland (2000) Dorland's illustrated medical dictionary. Saunders, Philadelphia

Dysken MW, Halaris AE (1978) Post-ECT asterixis associated with primary hyperparathyroidism. Am J Psychiatry 135(10):1237–1238

Dysken MW, Comaty JE, Pandey GN, Davis JM (1979) Asterixis associated with a high RBC lithium concentration. Am J Psychiatry 136(12):1610

Feldmeyer JJ, Bogousslavsky J, Regli F (1984) Unilateral or bilateral asterixis in cases of thalamic or parietal lesions: an afferent motor disorder? Schweiz Med Wochenschr 114(5):167–171

Foulk WT, Butt HR, Stauffer MH, Baggenstoss AH, Gross JB (1955) Hepatic coma: a clinical and pathologic study. Gastroenterology 29(2):171–183

Foundas M, Donaldson MD, McAllister IL, Bridges LR (2008) Vision loss due to coincident ocular and central causes in a patient with Heidenhain variant Creutzfeldt-Jakob disease. Age Ageing 37(2):231–232

Gastaut JL, Mege JL (1985) Encephalopathy with asterixis induced by sodium valproate role of hyperammonemia without hepatic insufficiency. Presse Med 14(7):431

Gila L, García Díaz JJ, Campos C, Gil Pujades A, Otal M (1991) Unilateral asterixis associated with anatomic cerebral lesions. Rev Clin Esp 188(7):355–357

Gimenez M, Martinez F, Feijoo M (1981) Asterixis of myoclonus after metrizamide myelography. Arch Neurol 38(7):472

Glantz R, Weiner WJ, Goetz CG, Nausieda PA, Klawans HL (1982) Drug-induced asterixis in Parkinson disease. Neurology 32(5):553–555

Goldblatt D, Griggs RC (1979) Unilateral asterixis in a paretic limb: an involuntary movement accentuated by upper motor neuron lesion. 31st Annual Meeting Program of American Academy of Neurology. Neurology 29:541–542

González I, Obeso JA, Artieda J, Pastor A, Luquin MR, Viteri C, Martínez-Lage JM (1986) Subdural hematoma: an infrequent cause of asterixis. Rev Clin Esp 179(1):28–30

Grill MF, Maganti R (2008) Cephalosporin-induced neurotoxicity: clinical manifestations, potential pathogenic mechanisms, and the role of electroencephalographic monitoring. Ann Pharmacother 42(12):1843–1850

Guberman A, Stuss D (1983) The syndrome of bilateral paramedian thalamic infarction. Neurology 33(5):540–546

Hammarsten JF, Smith WO (1957) Symptomatic magnesium deficiency in man. N Engl J Med 256(19):897–899

Heckmann JG, Ulrich K, Dütsch M, Neundörfer B (2005) Pregabalin associated asterixis. Am J Phys Med Rehabil 84(9):724

Hillsley RE, Massey EW (1991) Truncal asterixis associated with ceftazidime, a third-generation cephalosporin. Neurology 41(12):2008

Jacob PC, Chand RP, Omeima S (2000) Asterixis induced by gabapentin. Clin Neuropharmacol 23(1):53

Jacome DE (2001) Blepharoclonus, pseudoasterixis, and restless feet. Am J Med Sci 322(3):137–140

Katano H, Fukushima T, Karasawa K, Sugiyama N, Ohkura A, Kamiya K (2002) Primidone-induced hyperammonemic encephalopathy in a patient with cerebral astrocytoma. J Clin Neurosci 9(1):79–81

Kim JS (2001a) Involuntary movements after anterior cerebral artery territory infarction. Stroke 32(1):258–261

Kim JS (2001b) Asterixis after unilateral stroke: lesion location of 30 patients. Neurology 56(4):533–536

Kobayashi I, Osawa M, Ohta K, Maruyama S (1985) L-dopa-induced asterixis. Folia Psychiatr Neurol Jpn 39(4):507–513

Laureno R (2009) Raymond Adams: a life of mind and muscle. Oxford University Press, USA

Leavitt S, Tyler HR (1964) Studies in asterixis I. Arch Neurol 10:360–368

Limketkai BN, Zucker SD (2008) Hyperammonemic encephalopathy caused by carnitine deficiency. J Gen Intern Med 23(2):210–213

Lu CS, Chu NS (1988) Acute dystonic reaction with asterixis and myoclonus following metoclopramide therapy. J Neurol Neurosurg Psychiatry 51(7):1002–1003

Massey EW, Goodman JC (1979) Unilateral asterixis. JAMA 241(2):133–134

Massey EW, Bowman MH, Rozear MP (1988) Asterixis mimicking drop attacks in chronic renal failure. Neurology 38(4):663

Mateos V, Caminal L, Colosía VP, Feliu R (1991) Ipsilateral asterixis secondary to subdural hematoma. Med Clin (Barc) 97(9):353

Mateos V, Campos DM, Colosía VP, Salas-Puig J, Fernández JM, Lahoz CH (1992) Nuclear syndrome of the oculomotor nerve caused by a mesencephalic infarction confirmed by MRI. Arch Neurobiol (Madr) 55(4):183–187

McDermott WV Jr, Adams RD (1954) Episodic stupor associated with an Eck fistula in the human with particular reference to the metabolism of ammonia. J Clin Invest 33(1):1–9

Meyer T, Ludolph AC, Münch C (2002) Ifosfamide encephalopathy presenting with asterixis. J Neurol Sci 199(1–2):85–88

Milandre L, Brosset C, Gabriel B, Khalil R (1993) Transient involuntary movement disorders and thalamic infarction. Rev Neurol (Paris) 149(6–7):402–406

Mizutani T, Shiozawa R, Nozawa T, Nozawa Y (1990) Unilateral asterixis. J Neurol 237(8):480–482

Muneta S, Yamashita Y, Fukuda H, Watanabe S, Imamura Y, Matsumoto I (1995) Asterixis and astatic seizures in association with bilateral insular lesions in a patient with viral encephalitis. Intern Med 34(8):756–761

Murphy MJ, Goldstein MN (1974) Diphenylhydantoin-induced asterixis A clinical study. JAMA 229(5):538–540

Ng K, Silbert PL, Edis RH (1991) Complete external ophthalmoplegia and asterixis with carbamazepine toxicity. Aust N Z J Med 21(6):886–887

Noda S, Umezaki H (1985) Bilateral asterixis in frontal tumor. Ann Neurol 18(3):366

Noda S, Ito H, Umezaki H, Minato S (1985) Hip flexion-abduction to elicit asterixis in unresponsive patients. Ann Neurol 18(1):96–97

Nokura K, Kanbayashi T, Ozeki T, Koga H, Zettsu T, Yamamoto H, Ozaki N, Shimizu T, Kawase T (2004) Hypersomnia, asterixis and cataplexy in association with orexin A-reduced hypothalamic tumor. J Neurol 251(12):1534–1535

Palomo F, Cabrera F (1990) Asterixis in bilateral subdural hematoma. Med Clin (Barc) 95(2):77

Peterson DI, Peterson GW (1986) Unilateral asterixis. Bull Clin Neurosci 51:77–80

Peterson DI, Peterson GW (1987) Unilateral asterixis due to ipsilateral lesions in the pons and medulla. Ann Neurol 22(5):661–663

Phillips GB, Schwartz R, Gabuzda GJ Jr, Davidson CS (1952) The syndrome of impending hepatic coma in patients with cirrhosis of the liver given certain nitrogenous substances. N Engl J Med 247(7):239–246

Poersch M (1994) Drug-induced asterixis. Dtsch Med Wochenschr 119(36):1221–1222

Prajapati KD, Sharma SS, Roy N (2011) Current perspectives on potential role of albumin in neuroprotection. Rev Neurosci 22(3):355–363

Pullicino P, Xuereb M, Farrugia B (1990) Cerebellar hemorrhage and unilateral asterixis. Rev Neurol (Paris) 146(11):697–698

Reinfeld H, Louis S (1983) Unilateral asterixis clinical significance of the sign. N Y State J Med 83(2):206–208

Reuben A (2005) The liver has a body–a Cook's tour. Hepatology 41(2):408–415

Rittmannsberger H (1996) Asterixis induced by psychotropic drug treatment. Clin Neuropharmacol 19(4):349–355

Rittmannsberger H, Leblhuber F (1992) Asterixis induced by carbamazepine therapy. Biol Psychiatry 32(4):364–368

Rittmannsberger H, Leblhuber F (1994) Drug-induced asterixis. Dtsch Med Wochenschr 119(16):585–588

Rittmannsberger H, Leblhuber F, Sommer R (1991) Asterixis as a side effect of carbamazepine therapy. Klin Wochenschr 69(6):279–281

Rivelli M, el-Mallakh RS, Nelson WH (1988) Carbamazepine-associated asterixis and hyperammonemia. Am J Psychiatry 145(2):269–270

Rottach KG, Weiss-Brummer J, Wieland U, Schmauss M (2000) Valproic acid in prophylaxis of bipolar disorder A case of valproate-induced encephalopathy. Nervenarzt 71(5):401–403

Rubin B, Horowitz G, Katz RI (1980) Asterixis following metrizamide myelography. Arch Neurol 37(8):522

Santamaría Cano J, Graus Ribas F, Martínez Matos J, Rubio Borrero F, Arbizu Urdiain T, Peres Serra J (1983) Asterixis in focal lesions of the nervous system. Rev Clin Esp 168(1):37–39

Santamaría J, Graus F, Genís D (1983) Bilateral asterixis in unilateral subdural hematoma. J Neurol 229(2):87–89

Savica R, Rabinstein AA, Josephs KA (2011) Ifosfamide associated myoclonus-encephalopathy syndrome. J Neurol 258(9):1729–1731

Sechi G, Murgia B, Sau G, Peddone L, Tirotto A, Barrocu M, Rosati G (2004) Asterixis and toxic encephalopathy induced by gabapentin. Prog Neuropsychopharmacol Biol Psychiatry 28(1):195–199

Shahani BT, Young RR (1976) The motor system-neurophysiology and muscle mechanisms. Shahani M editor. Amsterdam: Elsevier Scientific Publishing Co; 1976. Chapter 7, Asterixis: A disorder of the neural mechanisms underlying sustained muscle contraction 301–306p

Sherlock S, Riddell AG, Summerskill WH, Cooke WT, Wooler G, Gould J (1955) Discussion on hepatic coma. Proc R Soc Med 48(6):479–488

Shibasaki H, Hallett M (2005) Electrophysiological studies of myoclonus. Muscle Nerve 31(2):157–174

Smith MS, Laguna JF (1980) Confusion, dysphasia, and asterixis following metrizamide myelography. Can J Neurol Sci 7(4):309–311

Song IU, Kim JS, An JY, Kim YI, Lee KS (2007) Co-occurrence of astasia and unilateral asterixis caused by acute mesencephalic infarction. Eur Neurol 57(2):106–108

Stell R, Davis S, Carroll WM (1994) Unilateral asterixis due to a lesion of the ventrolateral thalamus. J Neurol Neurosurg Psychiatry 57(7):878–880

Stewart JT, Williams LS (2000) A case of lithium-induced asterixis. J Am Geriatr Soc 48(4):457

Subías Sobrevía R, Darnell Tey A (1984) Asterixis as a neurologic manifestation of hypophosphatemia. Med Clin (Barc) 83(15):651

Terzano MG, Salati MR, Gemignani F (1983) Asterixis associated with carbamazepine. Acta Neurol Belg 83(3):158–165

Tilley LP, Smith FW, Allen D (2000) Stedman's medical dictionary. Lippincott Williams & Wilkins, Philadelphia

Trejo JM, Giménez-Roldán S, Esteban A (1986) Focal asterixis caused by a small putaminal hemorrhage. Mov Disord 1(4):271–274

Trouillas P, Nighoghossian N, Mauguière F (1990) Cerebellar ataxia and unilateral asterixis caused by thalamic hematoma Presumed mechanisms. Rev Neurol (Paris) 146(8–9):484–489

Tyler HR, Leavitt S (1965) Asterixis. J Chronic Dis 18:409–411

Ugawa Y, Shimpo T, Mannen T (1989) Physiological analysis of asterixis: silent period locked averaging. J Neurol Neurosurg Psychiatry 52(1):89–93

Vallat JM, Rkina M, Bokor J (1981) Unilateral asterixis due to subdural hematoma. Arch Neurol 38(8):535

Velasco F, Gomez JC, Zarranz JJ, Lambarri I, Ugalde J (2004) Asterixis in focal brain lesions. Neurologia 19(4):225–229

Verma SK, Pruthi S, Khamesra R, Bordia A (1989) Asterixis in cerebral malaria. J Assoc Physicians India 37(7):484

Vincent FM (1980) Asterixis after metrizamide myelography. JAMA 244(24):2727

Wee AS (1986) Unilateral asterixis: case report and comments. Eur Neurol 25(3):208–211

Weinreb WH, Perry RJ, Jenkyn LR (1982) Rhythmic alternating asterixis. J Neurol Neurosurg Psychiatry 45(9):857–858

Yagnik P, Dhopesh V (1981) Unilateral asterixis. Arch Neurol 38(9):601–602

Yamada S, Watanabe T, Shibata A, Yuasa T (1980) A case of IgG (k type) multiple myeloma with coma paraproteinemicum and asterixis–hyperviscosity syndrome (author's transl). Nihon Naika Gakkai Zasshi 69(9):1119–1125

Young RR, Shahani BT (1975) A new sign of minimal motor dysfunction. J Postgrad Med 21:18

Young RR, Shahani BT (1986) Asterixis: one type of negative myoclonus. Adv Neurol 43:137–156
Acknowledgments
Thanks to Mrs. Louella Baterna for her assistance with preparation of the manuscript.
Ethical standards
This study has been performed in accordance with the ethical standards laid down in the 1964 Declaration of Helsinki and its later amendments.
Conflict of interest
The authors declare that they have no conflict of interest.
About this article
Cite this article
Pal, G., Lin, M.M. & Laureno, R. Asterixis: a study of 103 patients. Metab Brain Dis 29, 813–824 (2014). https://doi.org/10.1007/s11011-014-9514-7
Received:

Accepted:

Published:

Issue Date:
Keywords
Asterixis

Encephalopathy

Movement disorder

History

Confusion