Abstract
Hepatocellular carcinoma (HCC) incidence rates are increasing in many parts of the world. HCC's limited treatment remedies and the poor prognosis emphasize the importance in developing an effective chemoprevention for this disease. Here, we investigated the molecular mechanisms involved in the chemoprevention of silymarin in N-nitrosodiethylamine (NDEA)-induced rat model of HCC. Liver of the rats treated with NDEA showed higher proliferation index and glycoconjugates. NDEA treatment also increased the level of anti-apoptotic proteins with simultaneous decrease in the level of pro-apoptotic proteins along with increased accumulation of Cytochrome c in mitochondria. The carcinogenic insult also increased microsomal phase I metabolizing enzymes with a simultaneous decrease in the Phase II detoxifying enzyme glutathione-S-transferase (GST). Whereas dietary silymarin administration along with NDEA treatment significantly decreased the proliferation and down regulated the expression of anti-apoptotic proteins with simultaneously increased expression of pro-apoptotic proteins along with the release of Cytochrome c to cytosol there by activating the intrinsic apoptotic pathway. Silymarin administration also decreased the level of glycoproteins and activated the phase II detoxifying enzyme GST. These results demonstrate that suppression of HCC by silymarin in vivo involves inhibition of proliferation, activation of apoptosis, and efficient detoxification.
This is a preview of subscription content,
to check access.
Access this article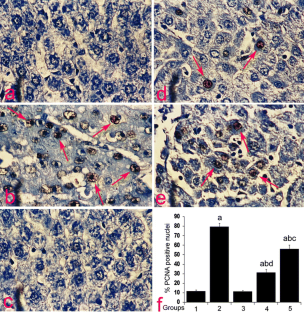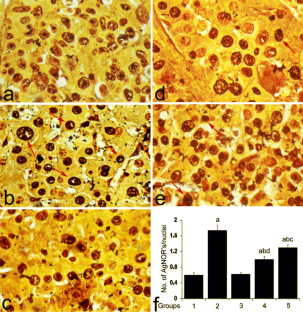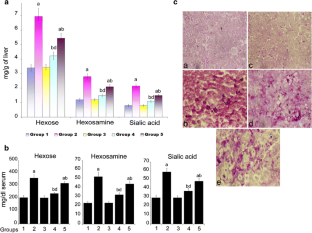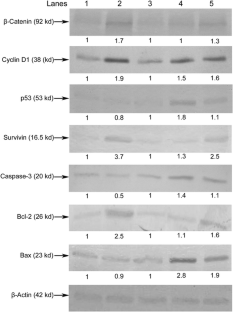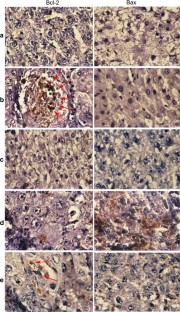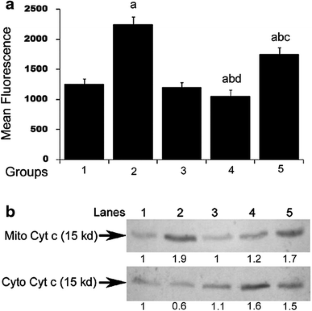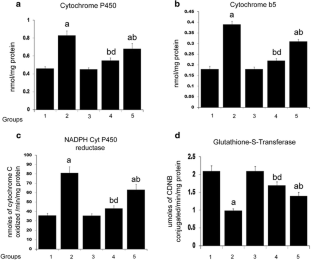 Similar content being viewed by others
References
Jemal ABF, Center MM, Ferlay J, Ward E, Forman D (2011) Global cancer statistics. CA Cancer J Clin 61:69–90

Daniele B, Di Maio M (2009) Target therapy for hepatocellular carcinoma: is sorafenib for everybody? J Clin Gastroenterol 43:389–390

Llovet JM, Ricci S, Mazzaferro V, Hilgard P, Gane E, Blanc JF, de Oliveira AC, Santoro A, Raoul JL, Forner A, Schwartz M, Porta C, Zeuzem S, Bolondi L, Greten TF, Galle PR, Seitz JF, Borbath I, Haussinger D, Giannaris T, Shan M, Moscovici M, Voliotis D, Bruix J (2008) Sorafenib in advanced hepatocellular carcinoma. N Engl J Med 359:378–390

Hecht SS (1997) Approaches to cancer prevention based on an understanding of N-nitrosamine carcinogenesis. Proc Soc Exp Biol Med 216:181–191

Ramakrishnan G, Jagan S, Kamaraj S, Anandakumar P, Devaki T (2009) Silymarin attenuated mast cell recruitment thereby decreased the expressions of matrix metalloproteinases-2 and 9 in rat liver carcinogenesis. Invest New Drugs 27:233–240

Joos S, Musselmann B, Szecsenyi J (2011) Integration of complementary and alternative medicine into family practices in Germany: results of a national survey. Evid Based Complement Alternat Med 2011:495813. doi:10.1093/ecam/nep019

Polyak SJ, Morishima C, Lohmann V, Pal S, Lee DY, Liu Y, Graf TN, Oberlies NH (2010) Identification of hepatoprotective flavonolignans from silymarin. Proc Natl Acad Sci 107:5995–5999

Katiyar SK (2005) Silymarin and skin cancer prevention: anti-inflammatory, antioxidant and immunomodulatory effects (Review). Int J Oncol 26:169–176

Bhatia N, Zhao J, Wolf DM, Agarwal R (1999) Inhibition of human carcinoma cell growth and DNA synthesis by silibinin, an active constituent of milk thistle: comparison with silymarin. Cancer Lett 147:77–84

Ramakrishnan G, Augustine TA, Jagan S, Vinodhkumar R, Devaki T (2007) Effect of silymarin on N-nitrosodiethylamine induced hepatocarcinogenesis in rats. Exp Oncol 29:39–44

Ploton D, Menager M, Jeannesson P, Himber G, Pigeon F, Adnet JJ (1986) Improvement in the staining and in the visualization of the argyrophilic proteins of the nucleolar organizer region at the optical level. Histochem J 18:5–14

Ramakrishnan G, Elinos-Baez CM, Jagan S, Augustine TA, Kamaraj S, Anandakumar P, Devaki T (2008) Silymarin downregulates COX-2 expression and attenuates hyperlipidemia during NDEA-induced rat hepatocellular carcinoma. Mol Cell Biochem 313:53–61

Niebes P (1972) Determination of enzymes and degradation products of glycosaminoglycan metabolism in the serum of healthy and varicose subjects. Clin Chim Acta 42:399–408

Wagner WD (1979) A more sensitive assay discriminating galactosamine and glucosamine in mixtures. Anal Biochem 94:394–396

Warren L (1959) The thiobarbituric acid assay of sialic acids. J Biol Chem 234:1971–1975

Fry JR (1981) Preparation of mammalian hepatocytes. Methods Enzymol 77:130–137

Omura T, Sato R (1964) The carbon monoxide-binding pigment of liver microsomes. I. Evidence for its hemoprotein nature. J Biol Chem 239:2370–2378

Phillips AH, Langdon RG (1962) Hepatic triphosphopyridine nucleotide-cytochrome c reductase: isolation, characterization, and kinetic studies. J Biol Chem 237:2652–2660

Habig WH, Pabst MJ, Jakoby WB (1974) Glutathione-S-transferases. The first enzymatic step in mercapturic acid formation. J Biol Chem 249:7130–7139

Stoimenov I, Helleday T (2009) PCNA on the crossroad of cancer. Biochem Soc Trans 37:605–613

Borzio M, Trere D, Borzio F, Ferrari AR, Bruno S, Roncalli M, Colloredo G, Leandro G, Oliveri F, Derenzini M (1998) Hepatocyte proliferation rate is a powerful parameter for predicting hepatocellular carcinoma development in liver cirrhosis. Mol Pathol 51:96–101

Rodrigues OR, Antonangelo L, Yagi N, Minamoto H, Schmidt Junior AF, Capelozzi VL, Goldenberg S, Saldiva PH (1997) Prognostic significance of argyrophilic nucleolar organizer region (AgNOR) in resected non-small cell lung cancer (NSCLC). Jpn J Clin Oncol 27:298–304

Trere D, Derenzini M, Sirri V, Montanaro L, Grigioni W, Faa G, Columbano GM, Columbano A (1996) Qualitative and quantitative analysis of AgNOR proteins in chemically induced rat liver carcinogenesis. Hepatology 24:1269–1273

Jagan S, Ramakrishnan G, Anandakumar P, Kamaraj S, Devaki T (2008) Antiproliferative potential of gallic acid against diethylnitrosamine-induced rat hepatocellular carcinoma. Mol Cell Biochem 319:51–59

Pich A, Chiusa L, Navone R (2004) Prognostic relevance of cell proliferation in head and neck tumors. Ann Oncol 15:1319–1329

Thirunavukkarasu C, Sakthisekaran D (2003) Influence of sodium selenite on glycoprotein contents in normal and N-nitrosodiethylamine initiated and phenobarbital promoted rat liver tumors. Pharmacol Res 48:167–173

Senthilnathan P, Padmavathi R, Magesh V, Sakthisekaran D (2006) Chemotherapeutic efficacy of paclitaxel in combination with Withania somnifera on benzo(a)pyrene-induced experimental lung cancer. Cancer Sci 97:658–664

Goldhirsch A, Berger E, Muller O, Maibach R, Misteli S, Buser K, Roesler H, Brunner K (1988) Ovarian cancer and tumor markers: sialic acid, galactosyltransferase and CA-125. Oncology 45:281–286

Dabelsteen E (1996) Cell surface carbohydrates as prognostic markers in human carcinomas. J Pathol 179:358–369

Manoharan S, Padmanabhan M, Kolanjiappan K, Ramachandran CR, Suresh K (2004) Analysis of glycoconjugates in patients with oral squamous cell carcinoma. Clin Chim Acta 339:91–96

Joo M, Lee HK, Kang YK (2003) Expression of beta-catenin in hepatocellular carcinoma in relation to tumor cell proliferation and cyclin D1 expression. J Korean Med Sci 18:211–217

Derksen PW, Tjin E, Meijer HP, Klok MD, MacGillavry HD, van Oers MH, Lokhorst HM, Bloem AC, Clevers H, Nusse R, van der Neut R, Spaargaren M, Pals ST (2004) Illegitimate WNT signaling promotes proliferation of multiple myeloma cells. Proc Natl Acad Sci USA 101:6122–6127

Saldanha G, Ghura V, Potter L, Fletcher A (2004) Nuclear beta-catenin in basal cell carcinoma correlates with increased proliferation. Br J Dermatol 151:157–164

Calvisi DF, Ladu S, Factor VM, Thorgeirsson SS (2004) Activation of beta-catenin provides proliferative and invasive advantages in c-myc/TGF-alpha hepatocarcinogenesis promoted by phenobarbital. Carcinogenesis 25:901–908

Deane NG, Parker MA, Aramandla R, Diehl L, Lee WJ, Washington MK, Nanney LB, Shyr Y, Beauchamp RD (2001) Hepatocellular carcinoma results from chronic cyclin D1 overexpression in transgenic mice. Cancer Res 61:5389–5395

Ramakrishnan G, Raghavendran HR, Vinodhkumar R, Devaki T (2006) Suppression of N-nitrosodiethylamine induced hepatocarcinogenesis by silymarin in rats. Chem Biol Interact 161:104–114

Hara A, Sakata K, Yamada Y, Kuno T, Kitaori N, Oyama T, Hirose Y, Murakami A, Tanaka T, Mori H (2005) Suppression of beta-catenin mutation by dietary exposure of auraptene, a citrus antioxidant, in N,N-diethylnitrosamine-induced hepatocellular carcinomas in rats. Oncol Rep 14:345–351

Watson AJ (2004) Apoptosis and colorectal cancer. Gut 53:1701–1709

Vousden KH, Ryan KM (2009) p53 and metabolism. Nat Rev Cancer 9:691–700

Yonish-Rouach E, Grunwald D, Wilder S, Kimchi A, May E, Lawrence JJ, May P, Oren M (1993) p53-Mediated cell death: relationship to cell cycle control. Mol Cell Biol 13:1415–1423

Donehower LA, Harvey M, Slagle BL, McArthur MJ, Montgomery CA Jr, Butel JS, Bradley A (1992) Mice deficient for p53 are developmentally normal but susceptible to spontaneous tumours. Nature 356:215–221

Harvey M, Vogel H, Morris D, Bradley A, Bernstein A, Donehower LA (1995) A mutant p53 transgene accelerates tumour development in heterozygous but not nullizygous p53-deficient mice. Nat Genet 9:305–311

Martins CP, Brown-Swigart L, Evan GI (2006) Modeling the therapeutic efficacy of p53 restoration in tumors. Cell 127:1323–1334

Ventura A, Kirsch DG, McLaughlin ME, Tuveson DA, Grimm J, Lintault L, Newman J, Reczek EE, Weissleder R, Jacks T (2007) Restoration of p53 function leads to tumour regression in vivo. Nature 445:661–665

Xue W, Zender L, Miething C, Dickins RA, Hernando E, Krizhanovsky V, Cordon-Cardo C, Lowe SW (2007) Senescence and tumour clearance is triggered by p53 restoration in murine liver carcinomas. Nature 445:656–660

Vousden KH, Lane DP (2007) p53 in health and disease. Nat Rev Mol Cell Biol 8:275–283

Banks D, Wu M, Higa LA, Gavrilova N, Quan J, Ye T, Kobayashi R, Sun H, Zhang H (2006) L2DTL/CDT2 and PCNA interact with p53 and regulate p53 polyubiquitination and protein stability through MDM2 and CUL4A/DDB1 complexes. Cell Cycle 5:1719–1729

Ramakrishnan G, Lo Muzio L, Elinos-Baez CM, Jagan S, Augustine TA, Kamaraj S, Anandakumar P, Devaki T (2009) Silymarin inhibited proliferation and induced apoptosis in hepatic cancer cells. Cell Prolif 42:229–240

Vaux DL, Cory S, Adams JM (1988) Bcl-2 gene promotes haemopoietic cell survival and cooperates with c-myc to immortalize pre-B cells. Nature 335:440–442

Cory S, Adams JM (2002) The Bcl2 family: regulators of the cellular life-or-death switch. Nat Rev Cancer 2:647–656

Cory S, Adams JM (2005) Killing cancer cells by flipping the Bcl-2/Bax switch. Cancer Cell 8:5–6

Miyashita T, Krajewski S, Krajewska M, Wang HG, Lin HK, Liebermann DA, Hoffman B, Reed JC (1994) Tumor suppressor p53 is a regulator of bcl-2 and bax gene expression in vitro and in vivo. Oncogene 9:1799–1805

Altieri DC (2003) Validating survivin as a cancer therapeutic target. Nat Rev Cancer 3:46–54

Ambrosini G, Adida C, Altieri DC (1997) A novel anti-apoptosis gene, survivin, expressed in cancer and lymphoma. Nat Med 3:917–921

Ikeguchi M, Ueta T, Yamane Y, Hirooka Y, Kaibara N (2002) Inducible nitric oxide synthase and survivin messenger RNA expression in hepatocellular carcinoma. Clin Cancer Res 8:3131–3136

Hoffman WH, Biade S, Zilfou JT, Chen J, Murphy M (2002) Transcriptional repression of the anti-apoptotic survivin gene by wild type p53. J Biol Chem 277:3247–3257

Mirza A, McGuirk M, Hockenberry TN, Wu Q, Ashar H, Black S, Wen SF, Wang L, Kirschmeier P, Bishop WR, Nielsen LL, Pickett CB, Liu S (2002) Human survivin is negatively regulated by wild-type p53 and participates in p53-dependent apoptotic pathway. Oncogene 21:2613–2622

Mesri M, Wall NR, Li J, Kim RW, Altieri DC (2001) Cancer gene therapy using a survivin mutant adenovirus. J Clin Invest 108:981–990

Hockenbery, D. M. Targeting mitochondria for cancer therapy. Environ Mol Mutagen 51, 476-89.

Garrido C, Galluzzi L, Brunet M, Puig PE, Didelot C, Kroemer G (2006) Mechanisms of cytochrome c release from mitochondria. Cell Death Differ 13:1423–1433

Kluck RM, Bossy-Wetzel E, Green DR, Newmeyer DD (1997) The release of cytochrome c from mitochondria: a primary site for Bcl-2 regulation of apoptosis. Science 275:1132–1136

Smith DJ, Ng H, Kluck RM, Nagley P (2008) The mitochondrial gateway to cell death. IUBMB Life 60:383–389

Gonzalez FJ, Yu AM (2006) Cytochrome P450 and xenobiotic receptor humanized mice. Annu Rev Pharmacol Toxicol 46:41–64

Steinkellner H, Rabot S, Freywald C, Nobis E, Scharf G, Chabicovsky M, Knasmuller S, Kassie F (2001) Effects of cruciferous vegetables and their constituents on drug metabolizing enzymes involved in the bioactivation of DNA-reactive dietary carcinogens. Mutat Res 480–481:285–297

Verna L, Whysner J, Williams GM (1996) N-nitrosodiethylamine mechanistic data and risk assessment: bioactivation, DNA-adduct formation, mutagenicity, and tumor initiation. Pharmacol Ther 71:57–81

Selvendiran K, Thirunavukkarasu C, Singh JP, Padmavathi R, Sakthisekaran D (2005) Chemopreventive effect of piperine on mitochondrial TCA cycle and phase-I and glutathione-metabolizing enzymes in benzo(a)pyrene induced lung carcinogenesis in Swiss albino mice. Mol Cell Biochem 271:101–106

Talalay P, Fahey JW, Holtzclaw WD, Prestera T, Zhang Y (1995) Chemoprotection against cancer by phase 2 enzyme induction. Toxicol Lett 82–83:173–179

Kohno H, Tanaka T, Kawabata K, Hirose Y, Sugie S, Tsuda H, Mori H (2002) Silymarin, a naturally occurring polyphenolic antioxidant flavonoid, inhibits azoxymethane-induced colon carcinogenesis in male F344 rats. Int J Cancer 101:461–468

Yannai S, Day AJ, Williamson G, Rhodes MJ (1998) Characterization of flavonoids as monofunctional or bifunctional inducers of quinone reductase in murine hepatoma cell lines. Food Chem Toxicol 36:623–630
Acknowledgments
The authors wish to thank Prof. Lorenzo Lo Muzio, University of Foggia, Italy for his kind gift of antibodies to β-catenin and Survivin, Prof. Carmen Martha Elinos-baez, UNAM, Mexico for his kind gift of antibodies to Bcl-2 and Bax, Prof. Nalini Rajamannan, Northwestern Universitry, USA for the kind gift of antibody to PCNA, Prof. Ron Jemmerson, University of Minnesota, USA for his kind gift of antibody to Cyt c, Prof. Hyder Raza, uaeu, UAE for his kind gift of antibody to Caspase-3, Dr. C Lazzari, Regina Elena cancer institute, Italy for his kind gift of antibody to p53. The funding by Indian Council of Medical Research is gratefully acknowledged.
About this article
Cite this article
Gopalakrishnan, R., Sundaram, J., Sattu, K. et al. Dietary supplementation of silymarin is associated with decreased cell proliferation, increased apoptosis, and activation of detoxification system in hepatocellular carcinoma. Mol Cell Biochem 377, 163–176 (2013). https://doi.org/10.1007/s11010-013-1582-1
Received:

Accepted:

Published:

Issue Date:

DOI: https://doi.org/10.1007/s11010-013-1582-1
Keywords