Abstract
This study concerns with the multiple treatment of the target site to potent carcinogen and the super imposition of low level radiofrequency and microwave radiation. Swiss albino mice (male) were used for this investigation. The study has been divided in two parts, part A: a single dose of 7,12-dimethylbenz(a)anthracene (DMBA) 100 μg/animal was applied topically on the skin of mice and were exposed to 112 MHz amplitude modulated (AM) at 16 Hz (power density 1.0 mW/cm2, specific absorption rate (SAR) 0.75 W/kg). Similarly after a single dose of DMBA, mice were exposed to 2.45 GHz radiation (power density of 0.34 mW/cm2, SAR, 0.1 W/kg), 2 h/day, 3 days a week for a period of 16 weeks. The two sets of experiments were carried out separately. Part B: mice were transplanted intraperitoneally (ip) with ascites 8 × 108 (Ehrlich-Lettre ascites, strain E) carcinoma cells per mouse. These mice were exposed to 112 MHz amplitude modulated at 16 Hz and 2.45 GHz radiation separately for a period of 14 days. There was no tumor development in mice exposed to RF and MW. Similarly a topical application of single dose of DMBA followed by RF/MW exposure also did not produce any visible extra tumor on the skin of mice. On the other hand mice were transplanted intraperitoneally with ascites (8 × 108 cell/ml) and subsequently exposed to above mentioned fields for 14 days showed a slight increase in the cell numbers as compared to the control group. However, the increase is insignificant. There were insignificant differences either in the mortality or cell proliferation among the control and exposed group. This results show that low level RF or MW do not alter tumor growth and development as evidenced by no observable change in tumor size.
Access options
Buy single article
Instant access to the full article PDF.
US$ 39.95
Tax calculation will be finalised during checkout.
Subscribe to journal
Immediate online access to all issues from 2019. Subscription will auto renew annually.
US$ 119
Tax calculation will be finalised during checkout.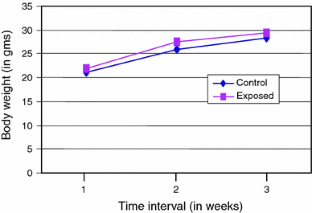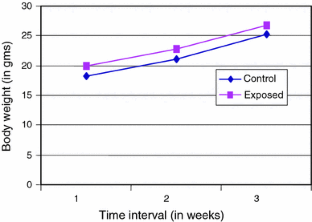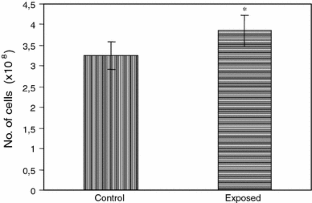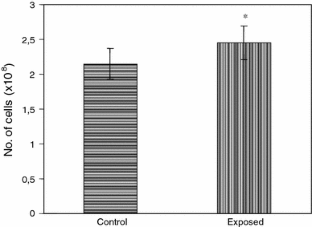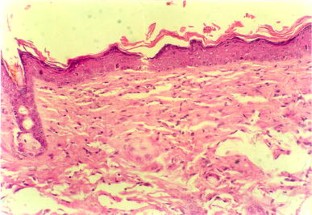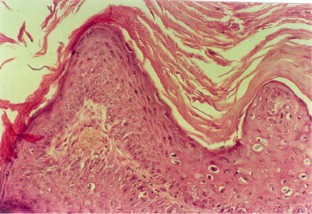 References
1.

Behari J (2009) Biological correlates of low level electromagnetic field exposure. Gen Appl Toxicol 106:1–24

2.

WHO (1993) Environmental health criteria 137, Electromagnetic fields (300 Hz–300 GHz). Geneva World Health Organization, p 15

3.

Davis RL, Mostofi FK (1993) Cluster of testicular cancer in police officers exposed to hand-held radar. Am J Ind Med 24:231–233

4.

Kavet R (1996) EMF and current cancer concepts. Bioelectromagnetics 17:339–357

5.

Mc Lean JRN, Stuchly MA, Mitchel REJ et al (1991) Cancer promotion in a mouse-skin model by a 60-Hz magnetic field: II. Tumor development and immune response. Bioelectromagnetics 12:273–287

6.

McKinlay A (1993) Guidelines on limiting exposure to electromagnetic fields. Radiol Protect Bull (UK) 148. pp 19–24

7.

Szmigielski S, Szudzinski A, Pietraszek A, Bielec-Mwremble JK (1982) Accelerated development of spontaneous and benzopyrene induced skin cancer in mice exposed to 2450 MHz microwave radiation. Bioelectromagnetics 3:179–191

8.

Paulraj R, Behari J, Rao AR (1999) Effect of 112 MHz amplitude modulated radiation on calcium ion efflux and ODC activity in chronically exposed rat brain Ind. J Biochem Biophys 36:337–340

9.

Lin JC, Nelson JC, Ekstorm ME (1979) Effects of repeated exposure to 148 MHz radio waves on growth and hematology of mice. Radio Sci 14:173–180

10.

Oliva SA, Catravas GN (1977) A multiple array for equal power density microwave irradiation. IEEE Trans Microw Theory Tech 25:433

11.

Ray S, Behari J (1990) Physiological changes in rats after exposure to low levels of microwaves. Radiat Res 125:199–200

12.

Paulraj R, Behari J (2002) The effect of low level continuous 2.45 GHz wave on brain enzymes of developing rat brain. Electromagn Biol Med 21:221–231

13.

Durney CH, Massoudi H, Iskander MF (1986) Radiofrequency radiation dosimetry handbook, 4th edn, Salt Lake City, p 6.16. Report USAFSAM-TR-85-73, USAF School of Aerospace Medicine, Brooks AFB, TX

14.

Jannu LN, Hussain SP, Rao AR (1991) Chemopreventive action of mace (Myristica fragrans Houtt.) on DMBA-induced papillomagnesis in the skin of mice. Cancer Lett 56:59–63

15.

Verschaeve L, Maes A (1998) Genetic, carcinogenic and teratogenic effects of radiofrequency fields. Mutat Res 410:141–165

16.

Frie JR, Jauchem JR, Dusch JS, Merritt JH, Berger RE, Stedham MA (1998) Chronic, low-level (1.0 W/kg) exposure of mice prone to mammary cancer to 2450 MHz microwaves. Radiat Res 150:568–576

17.

Toler JC, Shelton WW, Frei MR, Merritt HR, Stedham MA (1997) Long-term, low-level exposure of mice prone to mammary tumors to 435 MHz radiofrequency radiation. Radiat Res 148:227–234

18.

Adey WR, Byus CV, Cain CD, Higgins RJ, Jones RA, Kean CJ, Kuster N, Mac Murray NA, Stagg RB, Zimmerman GJ (2000) Spontaneous and nitrosourea-induced primary tumors of the central nervous system in Fischer 344 rats exposed to frequency modulated microwave fields. Cancer Res 60:1857–1863

19.

Thomas TL, Stolley PD, Stemhagen A, Fontham ETH, Bleecker Ml, Stewart PA, Hoover RN (1987) Brain tumor mortality risk among men with electrical and electronic jobs: a case control study. J Natl Cancer Inst 79:233–238

20.

Paulraj R, Behari J (2005) Role of low level microwave radiation on cancer development in mice. In: Behari J (ed) Topics in electromagnetic waves: devices, effects and applications. Anamaya Publications, New Delhi, pp 92–99

21.

Paulraj R, Behari J (2004) Radiofrequency radiation effect on protein kinase C activity in rats' brain. Mutat Res 545:127–130

22.

Kumar S, Kesar KK, Behari J (2010) Influence of microwave exposure on male fertility, fertility and sterility (in press)

23.

Kesari KK, Behari J (2010) Effect of microwave at 2.45 GHz radiations on reproductive system of male rats. Toxicol Environ chem 92(6):1135–1147

24.

Sharma P, Parmar J, Verma P, Sharma P, Goyal PK (2009) Anti-tumor activity of Phyllanthus niruri (a medicinal plant) on chemical-induced skin carcinogenesis in mice. Asian Pac J Cancer Prev 10:1089–1094

25.

Behari J (2009) Biophysical bone behavior. Wiley, Singapore, pp 201–202

26.

Kunjilwar KK, Behari J (1993) Effect of amplitude modulated radio frequency radiation on cholinergic system of developing rats. Brain Res 601:321

27.

Behari J, Kunjilwar KK, Pyne S (1998) Interaction of low level modulated RF radiation with Na+–K+-ATPase. Bioelectrochem Bioenerg 47:247–252

28.

Blackman CF, Benane SG, Weil CM, Ali JS (1975) Effects of nonionizing electromagnetic radiation on single-cell biologic systems. Ann NY Acad Sci 247:352–366

29.

Balcer-Kubiczek EK, Harrison GK (1985) Evidence for microwave carcinogenesis in vitro. Carcinogenesis 6:859–864

30.

Chou CK, Guy AW, Kunz LL, Johnson RB, Crowley JJ, Krupp JH (1992) Long-term, low-level microwave irradiation of rats. Bioelectromagnetics 13:469–496

31.

McDowall ME (1986) Mortality of persons resident in the vicinity of electricity transmission facilities. Br J Cancer 53:271–279

32.

Severson RK, Stevens RG, Kaune WT, Thomas DB (1988) Acute nonlymphocytic leukemia and residential exposure to power frequency magnetic fields. Am J Epidemiol 128:10–20

33.

Trosko JE (1987) Mechanisms of tumor promotion: possible role of inhibited intercellular communication. Eur J Cancer Clin Oncol 23:599–601

34.

Behari J (2010) Biological responses of mobile phone frequency exposure. Ind J Exp Biology 48:959–981

35.

Goerttler K, Lohrke H (1997) Diaplacental carcinogenesis tumor localization and tumor incidence in NMRT mice after diaplacental initiation with phorbol ester TPA in a modified 2-stage Berenblum Mottra experiment. Virchows Arch A Pathol Anat Histol 376:117–132
About this article
Cite this article
Paulraj, R., Behari, J. Effects of low level microwave radiation on carcinogenesis in Swiss Albino mice. Mol Cell Biochem 348, 191–197 (2011). https://doi.org/10.1007/s11010-010-0654-8
Received:

Accepted:

Published:

Issue Date:
Keywords
Radiofrequency

Microwave

Cancer

Ascites

Electromagnetic field

Carcinogenesis