Abstract
The recumbent patients on ambulance stretcher experience multi-dimensional excitations due to road roughness. In order to isolate the multi-dimensional vibrations validly, a novel ambulance stretcher system based on 4-PUU parallel mechanism with Magneto-Rheological dampers is proposed. Firstly, the kinematic and dynamic equation are deduced by geometric relation and Lagrange equation respectively. Subsequently, the vibration isolation performance is investigated in time and frequency domain. The robustness of LQR algorithm is addressed with parameters perturbation by deducing Lyapunov equation. Further, selecting RMS values as the index of vibration isolation performance, the index which includes geometric parameters perturbation, mass and spring uncertainties is discussed. Simulations demonstrate the stretcher system can effectively isolate multi-dimensional vibrations in sensitive frequency range for supine patients with perturbation and uncertainties. The RMS values show different characteristics because of altering Jacobin matrix of the stretcher.
This is a preview of subscription content, log in to check access.
Access options
Buy single article
Instant access to the full article PDF.
US$ 39.95
Price includes VAT for USA
Subscribe to journal
Immediate online access to all issues from 2019. Subscription will auto renew annually.
US$ 99
This is the net price. Taxes to be calculated in checkout.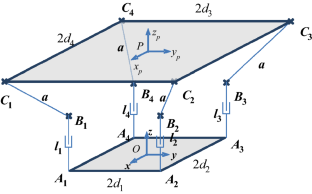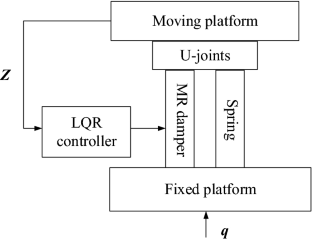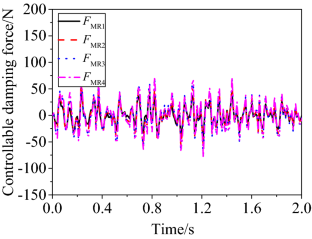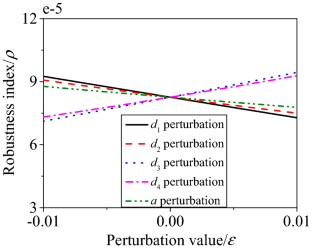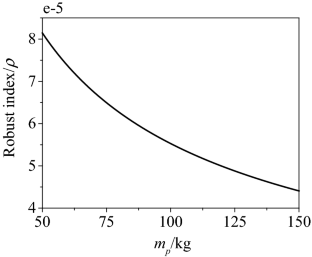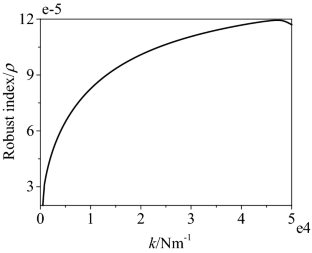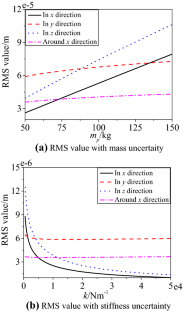 References
Ahmadian, M., Pare, C.A.: A quarter-car experimental analysis of alternative semi-active methods. J. Intel. Mater. Syst. Struct. 11(8), 604–612 (2000)

Alefeld, G., Mayer, G.: Interval analysis: theory and applications. J. Compt. Appl. Math. 121(1–2), 421–464 (2000)

Ali, A.M.: Ambulance stretcher with active control isolator system. J. Low. Freq. Noise. V. A. 20(4), 217–227 (2001)

Chae, H.D., Choi, S.B.: A new vibration isolation bed stage with magneto-rheological dampers for ambulance vehicles. Smart Mater. Struct. 24(1), 1–14 (2015)

Chen, J.P., Chen, W.W., Zhu, H.: Modeling and simulation on stochastic road surface irregularity based on Matlab/Simulink. Trans. Chin. Soc. Agric. Mach. 41(3), 11–15 (2010)

Choi, S.B., Lee, H.S., Park, Y.P.: H∞ control performance of a full-vehicle suspension featuring magneto-rheological dampers. Veh. Syst. Dyn. 38(5), 341–360 (2002)

Chu, J., Hu, X.H., Wang, S.S.: On the robustness of optimal regulator LQR systems. Control Decis. 7(6), 478–480 (1992)

Chung, T.N., Kim, S.W., Cho, Y.S.: Effect of vehicle speed on the quality of closed-chest compression during ambulance transport. Resuscitation 81(7), 841–847 (2010)

Gao, F., Li, W., Zhao, X.: New kinematic structures for 2-, 3-, 4-, and 5-DOF parallel manipulator designs. Mech. Mach. Theory 37(11), 1395–1411 (2002)

Geng, Z.J., Haynes, L.S.: Six degree-of-freedom active vibration control using Stewart platforms. IEEE Trans. Control. Syst. Technol. 2(1), 45–53 (1994)

Hanieh, A.: Active isolation and damping of vibrations via Stewart platform. Ph.D. Dissertation, University Libre de Bruxelles. Brussels, Belgium (2003)

Karnopp, D.C.: Design principles for vibration control systems using semi-active dampers. J. Dyn. Syst-T. ASME 112(3), 448–455 (1990)

Niu, J.C., Yang, F., Li, Y.: Multi-dimensional vibration isolation based on metamorphic parallel mechanism. J. Vib. Shock 33(7), 206–209 (2014)

Paddan, G.S., Griffin, M.J.: Evaluation of whole-body vibration in vehicles. J. Sound Vib. 253(1), 195–213 (2002)

Pei, C.Y.: Interval finite element method for robustness analysis of the second-order uncertain vibration control systems. Ph.D. Dissertation, Jilin University, Changchun, P. R. China (2007)

Qi, X.Y., Zhao, T.S.: Kinematic analysis of a new 4-PUU parallel mechanism. J. Yanshan Univ. 31(5), 387–390 (2007)

Qiu, Z.P.: Antioptimization of structures with large uncertain-but-non-random parameters via interval analysis. Comput. Methods Appl. Mech. Eng. 152(3–4), 361–372 (1998)

Raine, J.K., Henderson, R.J.: A two-degree-of-freedom ambulance stretcher suspension part 2: simulation of system performance with capillary and orifice pneumatic damping. Proc. Inst. Mech. Eng. D-J. Automob. 212(D3), 227–240 (1998)

Shintani, M., Hirai, Y., Ogawa, Y.: Study on two dimensional base-isolating device for sick person's bed in ambulance. In: Proceedings of SICE Annual Conference, pp. 225–231 (2012)

Sun, L.L., Song, K.J.: Optimal control of active ambulance stretcher suspension. Mater. Sci. Forum 471, 312–316 (2004)

Takahiko, O., Hikaru, I.: Actively-controlled beds for ambulances. Int. J. Autom. Comput. 6(1), 1–6 (2009)

Phu, D.X., Huy, T.D., Mien, V., Choi, S.B.: A new composite adaptive controller featuring the neural network and prescribed sliding surface with application to vibration control. Mech. Syst. Signal. Process. 107(2018), 409–428 (2018)

Wu, W.D., Rao, S.S.: Uncertainty analysis and allocation of joint tolerances in robot manipulators based on interval analysis. Reliab. Eng. Syst. Safe 92(1), 54–64 (2007)

Xia, B.Z., Yu, D.J.: Modified interval and subinterval perturbation methods for the static response of structure with interval parameters. ASCE J. Struct. Eng. 140(5), 04013113 (2014)

Yu, S.J.: Design of a 4-DOF multi-dimensional vibration isolation platform. Thesis for Master Degree, Beijing Jiaotong University, Beijing, P. R. China (2018)

Zhao, W., Li, B., Liu, P.: Semi-active control for a multi-dimensional vibration isolator with parallel mechanism. J. Vib. Control 19(6), 879–888 (2013)

Zhou, Z., Meng, S.P., Wu, J.: Semi-active control on long span reticulated steel structures using MR dampers under multi-dimensional earthquake excitations. Smart Struct. Syst. 10(6), 557–572 (2012)
Acknowledgement
This work was supported by the National Natural Science Foundation of China (51675306, 51275275), and Foundation of State Key Laboratory of Automotive Simulation and Control (20161112).
Additional information
Publisher's Note
Springer Nature remains neutral with regard to jurisdictional claims in published maps and institutional affiliations.
About this article
Cite this article
Gao, X., Niu, J., Liu, Z. et al. Semi-active control of ambulance stretcher system based on parallel mechanism with MR dampers and perturbation analysis. Int J Mech Mater Des 15, 817–831 (2019). https://doi.org/10.1007/s10999-019-09444-2
Received:

Accepted:

Published:

Issue Date:
Keywords
Ambulance stretcher

Parallel mechanism

Perturbation analysis

Robustness

Semi-active control

Vibration isolation